We had a chance to connect with our friend LeAnn Gaspar today on our Instagram account @KetoVale and listen to her keto journey and the results she has been able to achieve with the keto diet and how this keto way of eating has changed her life in many areas including her relationship.
We are very honored to feature her story on our website and share her tips with you to inspire you to achieve your personal goal.
If you have a success story to share with our community, please send us a message on our contact page and let us know about it. We'd love to read your success story!
If you're new to the ketogenic diet and looking to get started, please feel free to check our keto guide and meal plan!
Without further ado, here is LeAnn's journey:
---
Please tell us your story: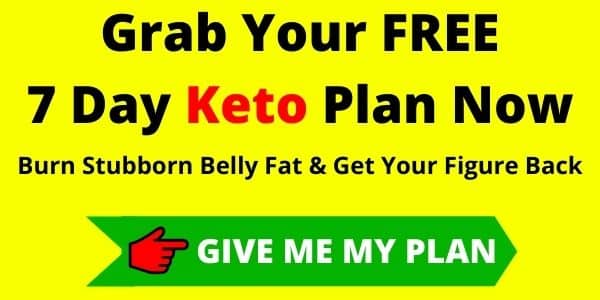 I started my keto journey almost 6 months ago after struggling to lose weight for many months. I was trying to eat a low carb diet before but was doing high protein and seeing no results. After the first week of keto, I started noticing the improved energy level, mental clarity, less inflammation and better sleep. Then I started seeing the weight loss.  I try to keep my meal simple yet planned the day before. I also still track EVERYTHING I eat so I can keep close tabs on my macros. I exercise 7 days a week even though I know it is not needed in order for ketosis… I feel much better when I exercise and believe you truly need to be well rounded to feel your best.  I have been strict keto for the almost 6 months with no grain carbs of any kind and very low sugars.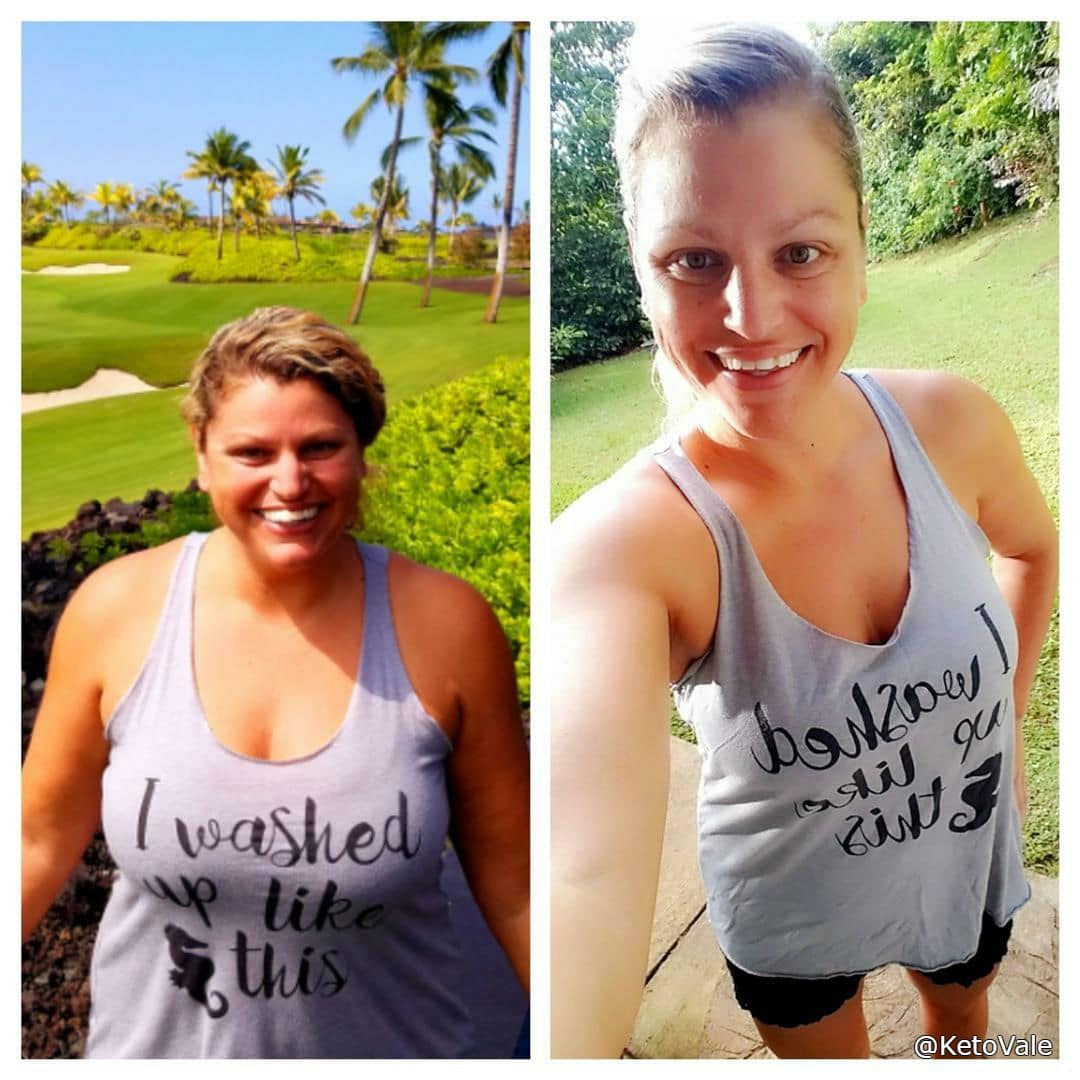 How has your life changed since going keto?
Countless ways my life has changed. I sleep better, my mind is much clearer, I am not constantly bloated, my mood is so much happier, I have way more energy, I am physically stronger with my workouts, I don't have cravings anymore and honestly have never felt this good in my life. My confidence is back and I am now fitting into clothes that I have not fit into in almost 2 years.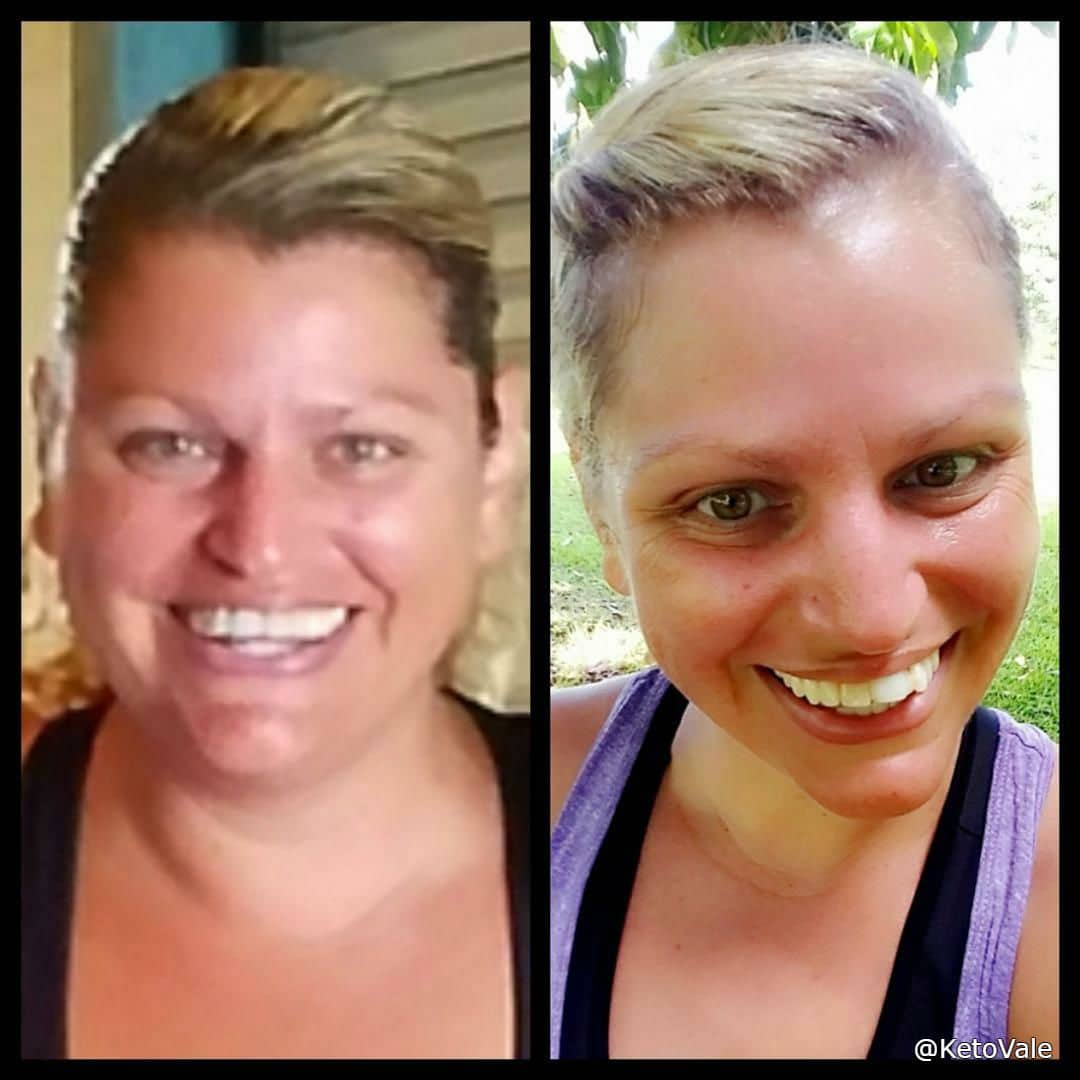 What did you personally do in your first 10 days of keto?
I tracked EVERYTHING, eliminated all grain carbs and sugars, drank at least 2 gallons of water per day, started taking potassium and magnesium supplements and exercised every day.
Do you count and track your macros strictly?
Yes, all the time. I find that it is very easy to miss hidden carbs and sugars in everyday foods so I prefer to know that I am staying strictly keto by tracking and counting my macros. I aim for 76% fats, 20% protein and 4% carbs.
Do you exercise? If yes, what's your workout routine like?
YES absolutely! I do 3 days a week of HIIT interval circuit training called HIGHX. I do Pilates 2 days a week. And all other days are filled with walks, running or hiking. I try to elevate my heart rate every day because I feel better when I do so and I think it is key to overall health and well being.
Have you ever encountered a plateau? If so, how did you get over it?
Yes at month 4. I decreased my carb intake from 20g per day to 10g per day and after about 3 weeks of plateau I jumped right back into burning fat.
What is your WHY (your drive/motivation) to keep on track and stay focused?
Back around Nov 2016 my boyfriend of 3 years who is 12 years younger than me had a heart to heart with me about my weight gain. When we met I was about the same size as I am now. He expressed that his physical attraction to me was not the same and even though he loved me and would always be by my side, he needed me to know. I had been feeling it but did not want to admit it to myself. That was the defining moment for me when I decided that I had to do something. I had been feeling so out of shape and so lethargic that I knew something needed to be done. It took me another 5 months to find keto, but since I have all of these feelings have turned around. I am in better shape now than before I met my boyfriend and he cannot keep his hands off me. Now, this is not the major reason for keto for me but it is definitely part of my drive. I think a healthy relationship needs to have lust all the time and if that is lacking, things need to change.
What are your favorite ingredients to prepare keto meals?
Wow… EVERYTHING!!!  But if I have to pick something that I truly love and would just eat day and night it would be avocado. I throw avocado pretty much on every plate of food I have. I will be sad when avocado season ends and I have to pay for them again.
What are your favorite keto meals? or What does your meal plan look like?
I love doing zoodles! They are so easy and you can do some many toppings. Some of my favs are alfredo with bacon, ground bison with Rao's marinara, shrimp with garlic and olive oil. I don't really follow a set meal plan because with keto the options are limitless. I more go with what do I feel like fueling with today and then go from there.
Is there any book or resources that you would recommend to our readers?
Yes, I am all about Keto Clarity and the Keto Bible. Both are great references and well written.
Finally, What advice would you give someone who is just starting out on keto?
I have given this advice to a few family members who have jumped on keto. We need to be patient and let our bodies heal from the years of damage we have done to them. But in that, you need to be determined to stay keto and make the changes. I always say if you can make it 3 months, you are hooked for life because it only gets better after that.  Keto is not a one size fits all so let YOUR body do what it needs and don't compare yourself and your journey to anyone else.
---
Thank you LeAnn again for sharing your personal story with our community. We truly appreciate your openness and the valuable insights you share. To our readers, you can follow LeAnn on Instagram at @leannmichelle808 for more inspiration!