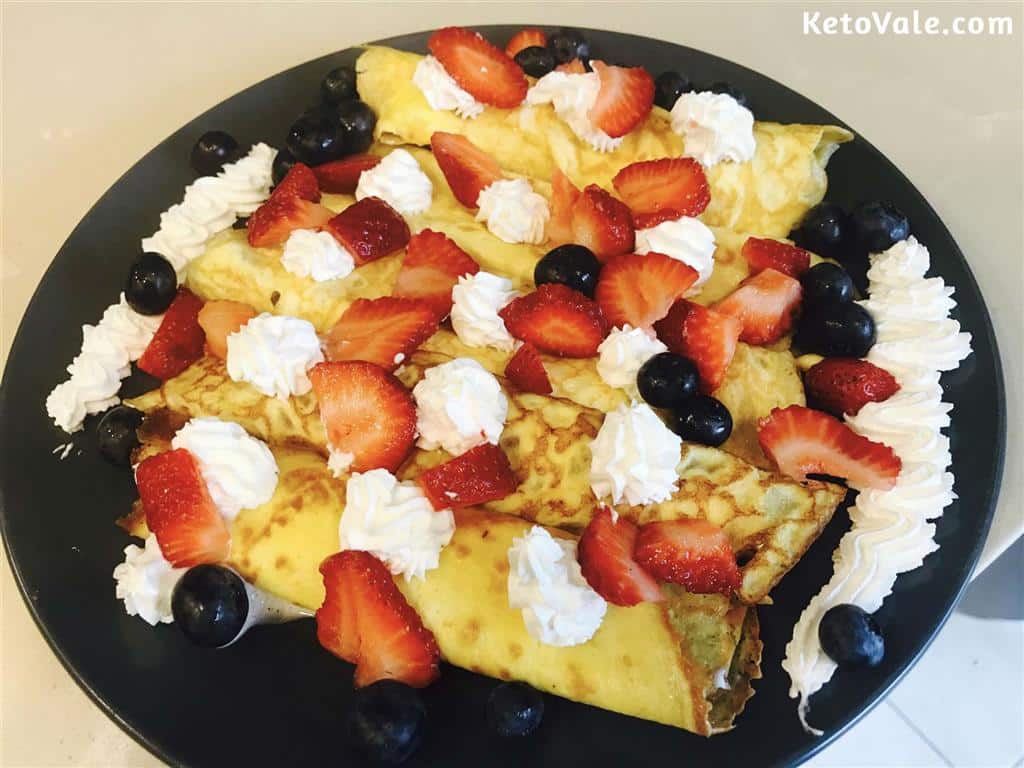 2 Ingredient Low Carb Crepes
Super easy to make, only two ingredients and takes no time to prepare.  Perfect for entire family to enjoy over the breakfast. Crepes are ideal base for so many dishes and could be served in many different ways:
It can be sweet with whipped cream, berries, Greek yogurt, maple syrup, cinnamon
It can be savory with garlic or onion powder, ground pepper, dry herbs
It can be a wrap for some meats and vegetables
and much much more…
We add whipped cream and berries for this meal, however, you can add your choice of fillings. If you make this for lunch, you can add sauteed ground beef, pork or even shrimp.
Feel free to save this recipe by pinning this picture to your Pinterest board for later use!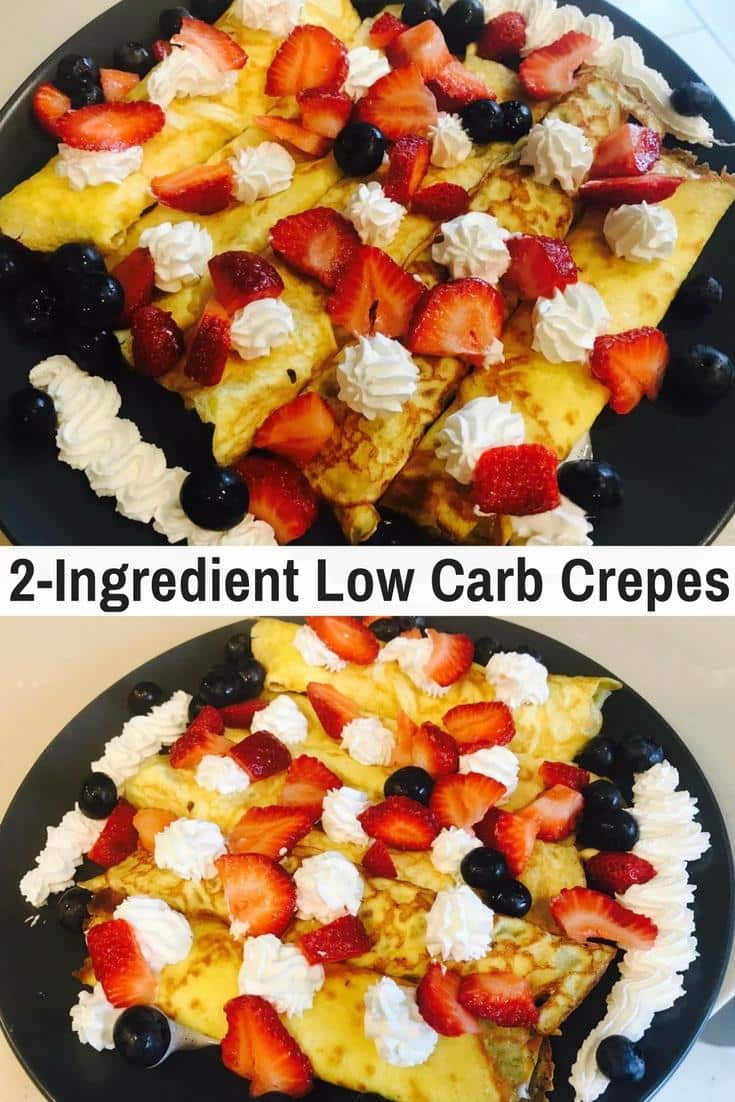 Related: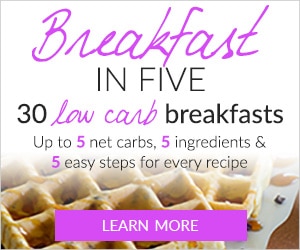 Receive Our Free 7-Day Keto Meal Plans + Weekly Recipes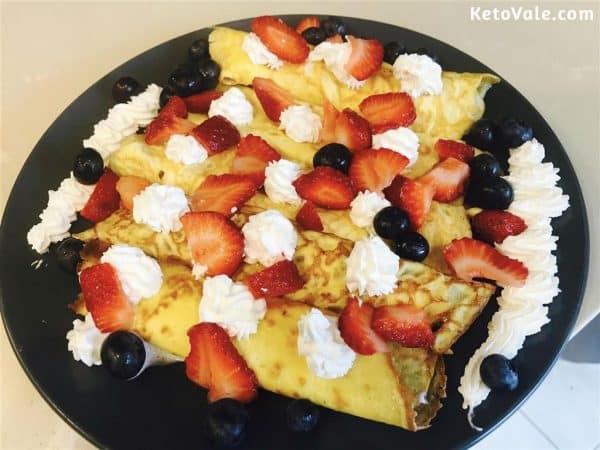 2

oz

cream cheese

full fat

2

eggs
2

oz

cream cheese

full fat

2

eggs
Warm up cream cheese in a microwave so it gets soft and easy to mix

Add 2 eggs to cream cheese (one at a time) and mix well. Use a hand blender or a whisk.

Add any spices to the mixture (optional)

Warm up a skillet, oil it slightly (I put some oil on a bounty and wiped my skillet) and make your crepes.

Optional: You can make it sweet by adding whipped cream, strawberries, berries, Greek yogurt, maple syrup and cinnamon. (Make sure it fits your macros.)
The ingredients will make approximately 4 – 5 crepes of 7" diameter which are 2 servings.
Macros (per serving, not including toppings): Calories: 162 kcal – Fat: 14.2 g – Net Carbs: 1.1 g (Total carbs: 1.1 g, Fiber: 0 g) – Protein: 7.7 g