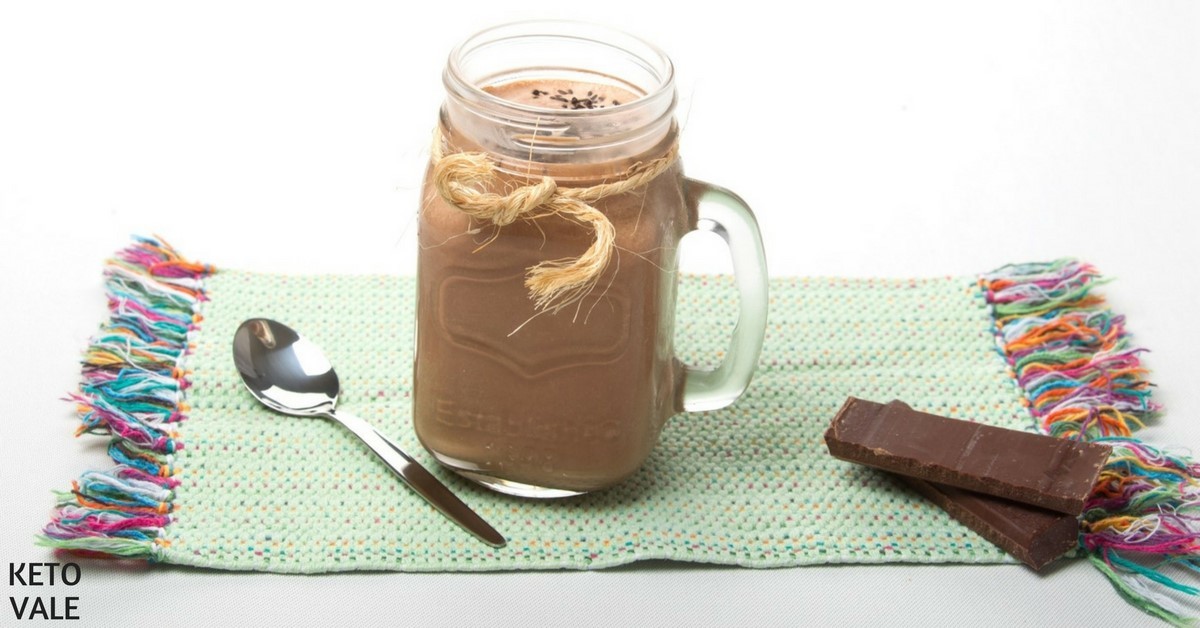 Keto Chocolate Mason Jar Ice Cream
The mason jar chocolate ice cream is possibly the simplest and easiest ice cream you can make and you should give it a try.
All you need is heavy cream, unsweetened cocoa powder and keto sweetener of your choice. For more flavor, add a little bit of vanilla extract, instant coffee powder, and nutmeg.
If you don't have a mason jar, just use any container you have.
There are only 2 easy steps involved in making this ice cream:
Step 1: Blend all the ingredients.
Step 2: Freeze it for 3 hours.
That's it! It can't get any simpler than this. You can also add extra sugar-free chocolate chips on top for more flavor and texture.
Tip: If you want a creamier mixture, after freezing for 1 hour, remove the ice cream from the freezer and mix again in the blender. Freeze for 2 more hours and enjoy.
Save this recipe by pinning this picture to your Pinterest board for later use!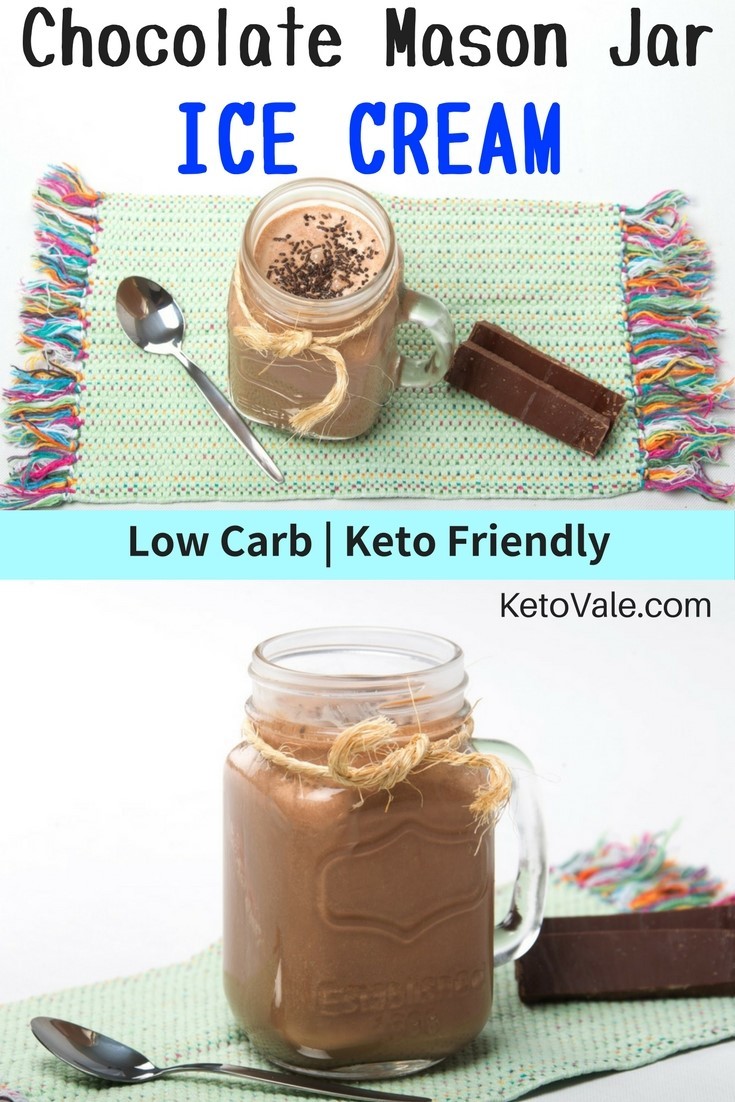 Related: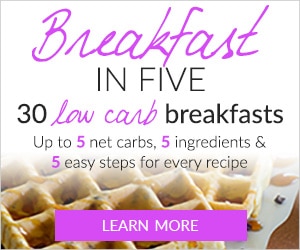 Receive Our Free 7-Day Keto Meal Plan + Weekly Recipes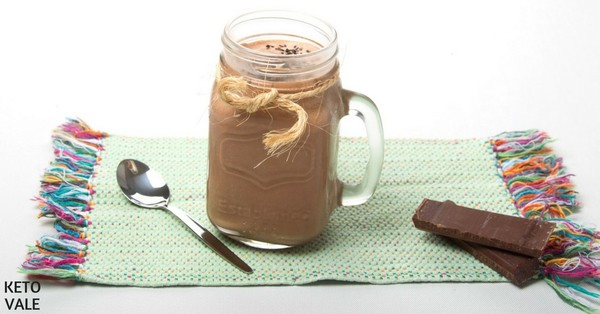 Blend all of the ingredients thoroughly to produce a homogenous, creamy mixture.

Transfer to a jar and freeze for at least 3 hours or so. Best served cold.
Macros (per serving): Calories: 212– Fat: 22.3g – Net carbs: 2.1g (total carbs: 2.6g, fiber: 0.5g) – Protein: 1.5g