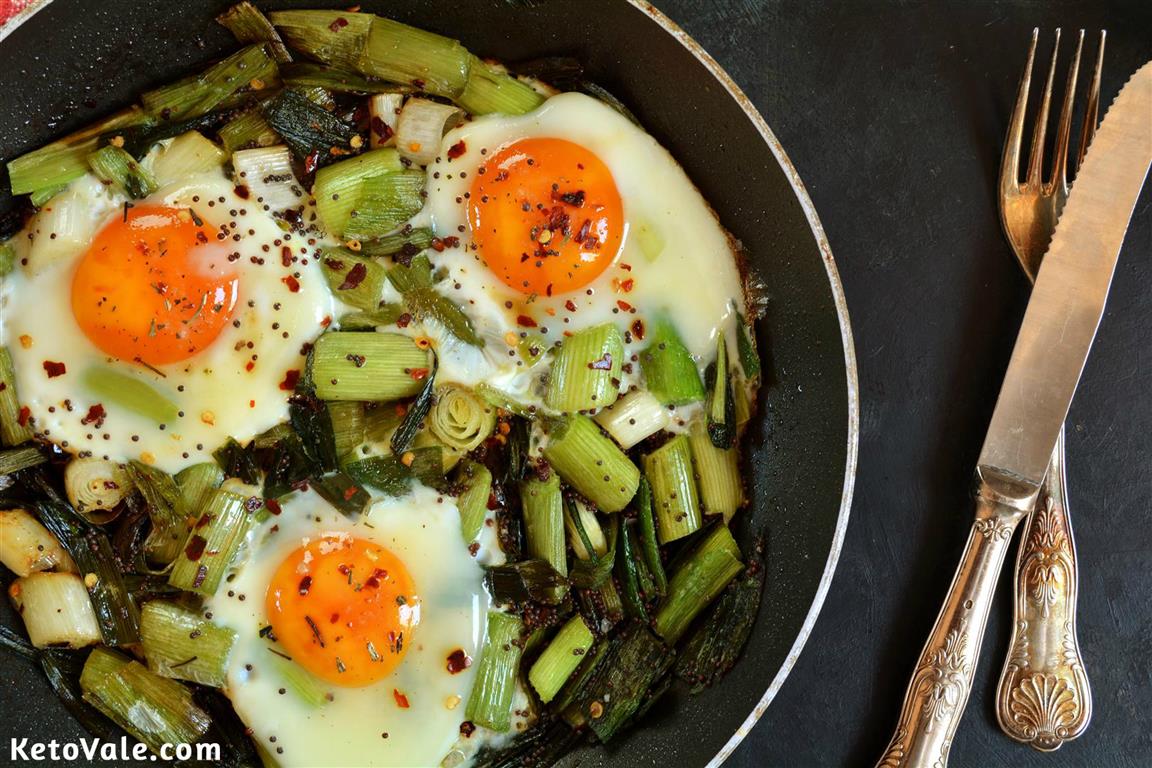 Poached Eggs with Leeks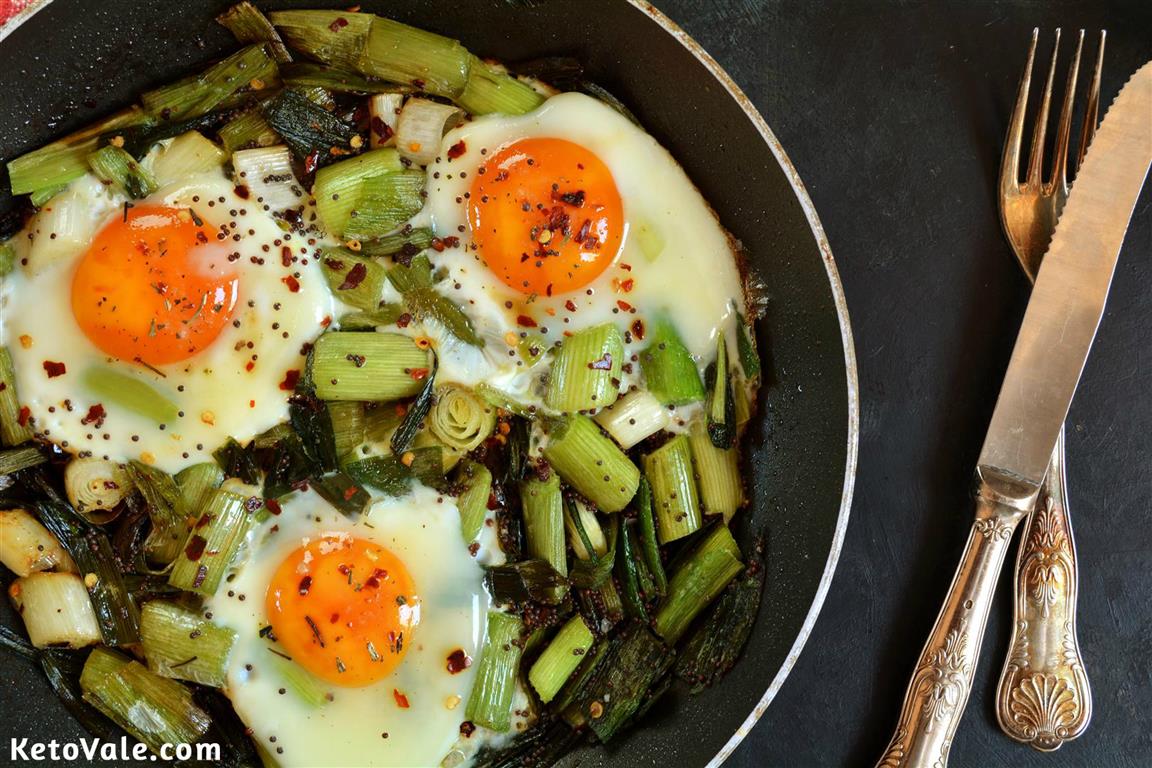 Nutritionally, leeks are very similar to garlic and onions. These healthy vegetables are loaded with vitamin K, manganese, copper, and vitamin B6. They contain high amounts of the B vitamin folate and are proven to support heart and blood vessels health. Furthermore, they have some impressive concentrations of antioxidants making them a perfect breakfast option.
Receive Our Free 7-Day Keto Meal Plans + Weekly Recipes
Poached Eggs with Leeks
Ingredients
1

cup

leeks

chopped into one-inch pieces

3

eggs

2

tbsp

coconut oil

1

tbsp

butter

1

tsp

mustard seeds

1

tbsp

dried rosemary

¼

tsp

chili flakes

¼

tsp

salt
Instructions
Rinse the leeks under cold running water. Drain in a large colander and place on a clean work surface. Using a sharp knife, cut into one-inch long pieces. Set aside.

Heat up the oil over medium-high heat. Add mustard seeds and stir-fry for 2-3 minutes.

Now, add leeks and butter. Cook for five minutes, stirring occasionally. Gently crack three eggs and season with dried rosemary, chili flakes, and salt.

Cook until set, for approximately 4 minutes.

Serve immediately.
Notes
Nutrition information per serving: Kcal: 204, Protein: 6.4g, Total Carb: 5.6g, Net Carbs: 4.4g Fats: 17.9g It's very easy to prepare leeks. Just like garlic and onions, it's best to sautee them before cooking. And if you wish to reduce the bitterness, you can simply cut them, season with some salt and let them sit for about ten minutes. When buying leeks, make sure they're firm and straight with dark green leaves and bright white bulbs. Store up to 3 days in the refrigerator.