Chances are, if you're on the ketogenic or a low-carb diet, then eating at a restaurant with the word "pizza" in its name is not a good idea. We always encourage you to keep in mind that eating at home using freshly prepared ingredients is always a better option than eating out.

However, if you've never visited a California Pizza Kitchen (CPK) restaurant before, then you'll be pleasantly surprised to know that they offer more than just pizza on their menu.
Follow our tips and suggestions for how to order low-carb at CPK to prevent being kicked out of ketosis or accidentally sabotaging your low-carb diet.
Tips For Ordering at California Pizza Kitchen
You're most likely to find a CPK inside a mall or a strip mall, which makes it a convenient place for grabbing a quick bite when you're out doing your errands. As we mentioned above, try not to get in the habit of eating out.

Even though there are ways to make a low-carb meal work at most restaurants, you'll be sacrificing quality and testing your self-control by being offered portion sizes that are larger than what you should be consuming.

Also, keep in mind that low-carb is not the same thing as ketogenic. Several "low-carb" foods are not allowed on the ketogenic diet because they contain too many carbs. Common examples include starchy fruits and vegetables, such as carrots, sweet potato, pineapple, apples, pears, and bananas.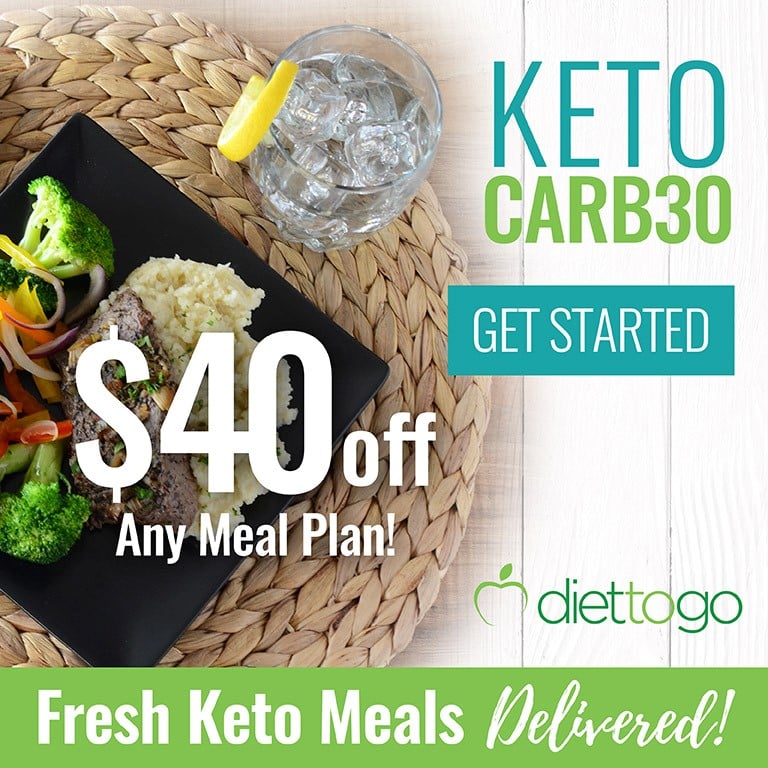 You might be able to eat these foods in a small serving size if you're just doing low carb, but they still contain too many carbohydrates to make the list of foods that are allowed on the ketogenic diet.

For this reason, we recommend becoming your own personal chef, so you don't accidentally order something that appears to be OK to eat but ends up kicking you out of ketosis.

The next time you find yourself in need of food and CPK is your best option, follow these tips to order a low-carb meal.

#1. Have a backup plan

The CPK website notes that their items may vary depending on location, and they recommend calling ahead to make sure they have what you want. This means that it's always a good idea to have a backup plan when you go in there just in case the dish you want isn't on the menu at that particular location.

For example, if your go-to low-carb dish is usually a Cobb salad and they don't have it on the menu, then make sure you have another dish in mind that's safe and meets your low-carb standards.

CPK specializes in pizza, so be prepared for a short list of foods that you can eat there. You may have to do some custom ordering to get a dish that doesn't eat up your entire carbohydrate allowance for the day, but that's the benefit of visiting a sit-down restaurant instead of ordering fast food. CPK should be able to accommodate your needs if you ask your server for special requests.

#2. Hold the sauce

We mention this in a lot of our low-carb restaurant eating guides, but it's so important that it's worth repeating. The number one thing you want to be aware of when ordering at any restaurant is the sauce.

Sauce is a tricky bugger. Cooks and chefs are always trying to make their food stand out and the best way they know how is by adding sauce to your favorite dishes. Unfortunately, many sauces are nothing more than a source of hidden sugar and possibly even flour.

For example, the lettuce wraps at CPK sound like a good low-carb option until you find out that they are tossed in a spicy ginger soy sauce. Even the power bowls, which are supposed to feature superfoods, are topped with ranch, Shanghai sauce, and vinaigrette.

Always check to make sure your food is prepared without sauce, mayo, or dressing. This includes everything from salads to steaks and sandwiches. It's not always easy to identify sauce when it arrives on your food, and restaurants might forget to mention this in their food description. So always ask your server.

#3. Get a pizza with a cauliflower crust

CPK must be hip to the fact that no one can eat gluten anymore, and that most gluten-free pizza crusts taste like a shoe. That's why they offer a cauliflower crust.

A cauliflower crust is a great option for pizza because it allows you to get more cruciferous vegetables in your diet while keeping your carbs down. Plus, it bakes up like the real thing, and you can't really tell the difference when you add cheese to it!

According to the nutritional information on the CPK website, one slice of cauliflower crust contains 90 calories, 2.5 grams of fat, 14 grams of carbs (13 grams net carbs), 1 gram of fiber, 1 gram of sugar, and 3 grams of protein.

If you're on the ketogenic diet, these numbers are probably still too high for your carb intake, especially if you eat more than one slice, but it's a good way to keep the carbs down if you're not strict keto.

You might want to ask your server what's in the crust as the ingredients are not listed on the website. We noticed that 13 grams of net carbs is high for a cauliflower crust, so check to make sure there aren't any grains or other high-carb foods added for texture.

If you want to make keto-friendly pizzas at home, check these recipes:

#4. Try the wild-caught halibut or the fire-grilled ribeye

Two dishes that caught our eye on the entree menu are the wild-caught halibut and the fire-grilled ribeye. Along with not being a pizza or pasta dish, these menu items get bonus points because of the ingredients.

The halibut is wild-caught, which means that it hasn't been subjected to chemicals and other harsh additives that farm-raised fish has. It's rare to find this at a restaurant. We also like that it's roasted on a cedar plank, which is the perfect way to prepare fish. Just be sure to order it without the creamy farro and butternut squash. Stick with baby kale and grilled asparagus.

We like the fire-grilled ribeye because it features a blue cheese compound butter and housemade Pinot Noir sea salt. This means your meat will be juicy, tender, and packed full of cheesy flavor. Be sure to hold the potato fingerlings and ask for extra arugula salad instead.
What To Order at California Pizza Kitchen
We studied the menu at CPK and broke down every item as either a low-carb friendly dish or one that's not. Then we separated them into two lists.
In this section, you'll find a list of safe low-carb foods and how to order them. You can find the foods to avoid in the following section.
Top Lowest Carb Dishes
Here is a quick look at the lowest carb dishes at CPK based on the nutrition information:
Petite wedge (4 grams net carbs)
Asparagus and arugula salad (5 grams net carbs)
California olive oil with Mediterranean herbs (0 grams carbs)
California Cobb salad (6 grams net carbs)
Small plates and appetizers
Petite wedge (ask for oil and vinegar in place of blue cheese dressing)
Asparagus and arugula salad (ask for oil and vinegar in place of lemon vinaigrette; hold the almonds if they are coated in sugar)
Lettuce wraps (hold the spicy ginger soy sauce)
Power bowls
Shanghai bowl (hold the rice and Shanghai sauce; if you're strict keto, then hold the carrots as well)
Banh mi bowl (hold the quinoa, bean sprouts, and lime-vinaigrette dressing; also hold the carrots if you're keto)
Salads
For all salads, ask for oil and vinegar dressing instead of house; all salads come with a choice of chicken, salmon, shrimp and fresh avocado:

Roasted veggie (hold the corn, and Dijon balsamic vinaigrette dressing)
Classic Caesar (hold the croutons)
Grilled steak (hold the jicama and blue cheese dressing)
California Cobb (hold the ranch or blue cheese dressing)
Italian chopped (hold the garbanzo beans and mustard herb vinaigrette dressing)
Main plates
Hearth roasted halibut (hold the creamy farro and butternut squash; ask for extra asparagus and arugula instead)
Fire-grilled ribeye (order this without fingerling potatoes and double arugula salad)
Cedar plank salmon (hold the white corn & spinach succotash and ask for steam spinach or asparagus instead)
Roasted garlic chicken and seasonal vegetables (hold the lemon-garlic sauce and fingerling potatoes)
Shrimp scampi zucchini (ask to hold the fettuccine and get more zucchini ribbons instead; also hold any sauce that comes on it)
Pizza
Get the following pizzas made with cauliflower crust in place of traditional crust:
Spicy chorizo pizza (hold the guajillo pepper sauce)
The original BBQ chicken pizza (hold the BBQ sauce)
The works
Thai chicken (hold the peanut sauce; bean sprouts and carrots are OK for low-carb but not for strict keto)
Wild mushroom
Hawaiian (hold the pineapple if you're strict keto)
Five cheese and fresh tomato
Carne asada pizza (hold the salsa verde)
California club (hold the lemon-pepper mayo)
Shrimp scampi pizza (hold the red chili and the caramelized onions if they contain sugar)
California veggie (hold the corn)
Pepperoni
Roasted garlic chicken
Sicilian
Jamaican jerk chicken (hold the Caribbean sauce)
Margarita
Mushroom pepperoni sausage
Traditional cheese pizza
Note: the cauliflower crust is OK for low-carb but NOT for strict keto. Instead, try making our keto cauliflower pizza crust using our recipe here and enjoy pizza at home any night of the week.

Lunch duos
Oven-roasted turkey and brie (hold the apple and honey-mustard dressing; don't eat the bun)
California club (don't eat the bun)
Grilled veggie (hold the sun-dried tomato aioli and don't eat the bread)
The Mediterranean salad (hold the mustard herb vinaigrette and get oil and vinegar instead)
Foods To Avoid at California Pizza Kitchen
In addition to avoiding the common offenders such as French fries or onion rings, we recommend staying away from the following dishes because they are too complicated to order low-carb.
Stick with one of the options above, which will take less time ordering and provide you with a better option for a low-carb meal. As always, skip the sweetened beverages and desserts.

Small plates and appetizers:

Sonoma grilled chicken flatbread
Sticky Asian cauliflower 
Mexican street corn
Spicy buffalo cauliflower
White corn guacamole and chips
Bianco flatbread
Crispy mac and cheese
Shaved mushroom and spinach flatbread
Avocado club egg rolls
Spinach artichoke dip
Szechuan chicken dumplings
All soups
Power bowls:

Salads:

The original BBQ chicken chopped salad
Waldorf chicken (you could order this without the grapes, candied walnuts, apples, and Dijon dressing, or you could just order a plain chicken salad)
Thai crunch
Main plates:

Chile-braised short ribs and chipotle macaroni and cheese (this dish would be OK if you could get the ribs dry without sauce and a side of steamed broccoli or asparagus in place of macaroni and cheese)
Chicken piccata
Crispy fish tacos (these would be OK if you can get them grilled instead of fried and don't eat the taco shells; also, hold the ranchito sauce; do not eat the chips and salsa that come with it)
Chicken milanese
Avoid all pasta dishes
Pizza:

Spicy chipotle chicken (you could get this without the chipotle adobo sauce, roasted corn & black bean salsa, and tangy lime crema, or you could order a different pizza)
Roasted artichoke and spinach (you could order this if you hold the spinach artichoke dip)
Tostada
Lunch duos:

Classic crispy chicken sandwich (this would be OK to get if you can order grilled chicken instead of fried; do not eat the bun and ask to hold the mayo)
All pasta dishes
All piadina dishes
All soups
Super spinach and quinoa salad
Conclusion
Eating out on the ketogenic or a low-carb diet should never be your first option. It's just too easy to indulge in something you shouldn't, even if it's accidental. Restaurant foods are almost always dripping in sauce, and a pizza place isn't exactly where you want to dine if you're trying to cut carbs.
Luckily, California Pizza Kitchen offers some good dishes aside from pizza, such as wild-caught halibut and ribeye coated in a blue cheese and butter compound. They also offer a cauliflower crust that you can order in place of traditional crust. Keep in mind that many of these options are OK for low-carb dieters, but not if you're strict keto.

We recommend asking about the ingredients in the cauliflower crust before ordering as this information is not on the website. Also, watch out for sauces that can sabotage your ketogenic diet in one bite. If you're not overly concerned about carbs, then try their shrimp scampi zucchini and ask for more zucchini noodles in place of fettuccine. It's a great way to enjoy the look and feel of pasta without as many carbs. You can also do a lunch salad and sandwich duo. Just make sure not to eat the bun and hold any sauce or dressing that comes on the salad.

If you're doing keto for weight loss, don't forget to check our ketogenic weight loss meal plans!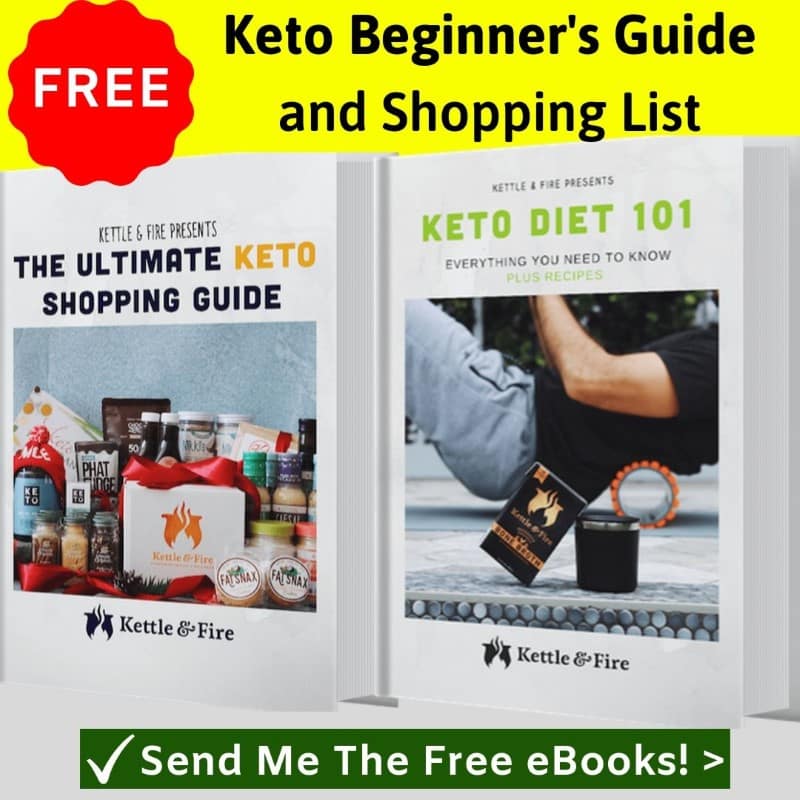 Enjoy this post? Share to save for later!