Picture this. You've got a free minute and you would like to cook something special. A special dish for a special mood, if you will.

Let's cook a dish that will elevate your mood. It doesn't have to be a holiday or special occasion to make something nice for your family. Our Keto Ham and Cheese Stromboli will lift your spirits and be your family's new favorite weeknight dinner.

The key to making low-carb stromboli is to use ingredients that aren't starchy. Traditional dishes call for a flour shell, which contains too many carbohydrates to be eaten on a low-carb diet.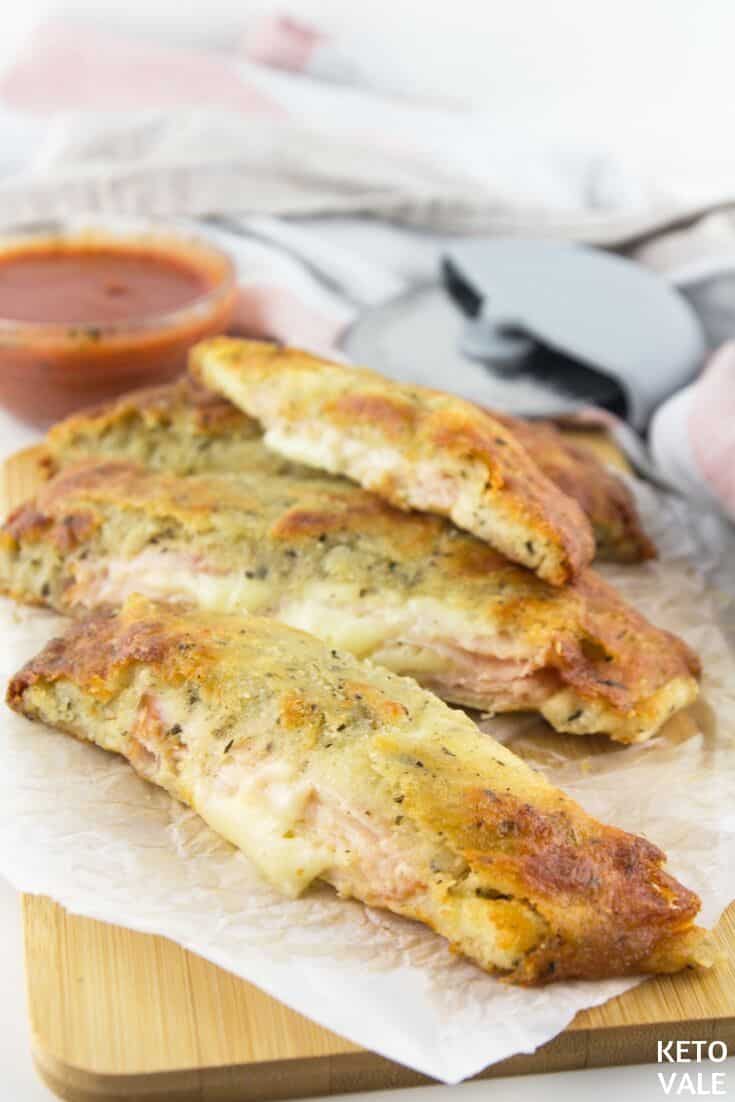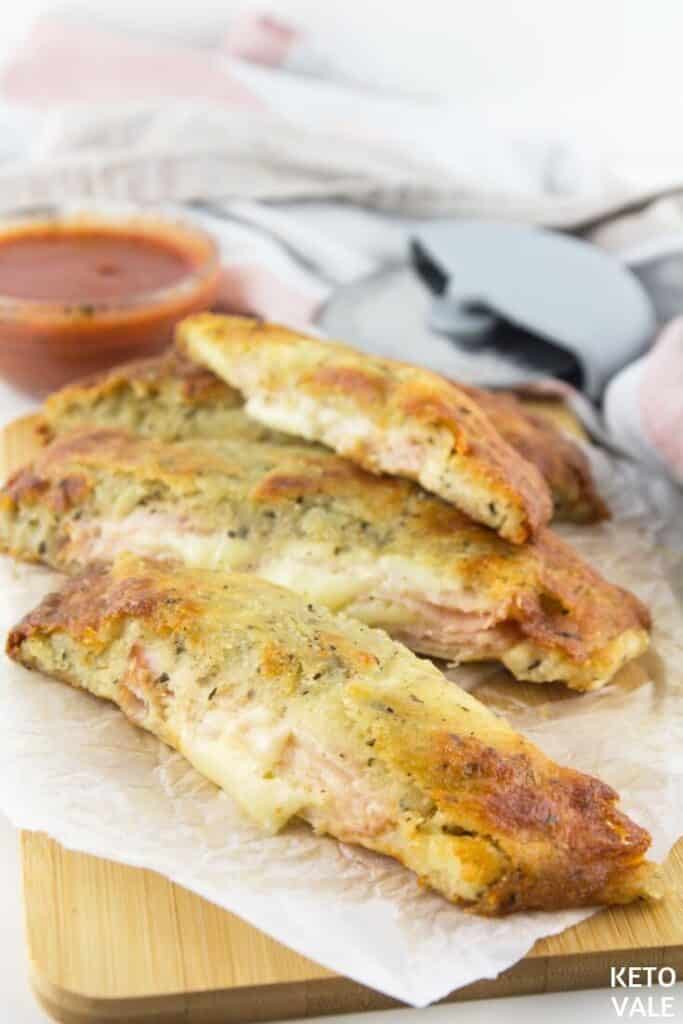 Research shows that enriched white flour is highly inflammatory and may cause problems with your gut and brain health. If you've ever gotten brain fog after eating a meal that contains gluten or flour, then you probably already know what we are talking about!

For the dough, you need mozzarella, which is lower in sodium and calories than most other cheeses. It may also strengthen your immune system and help fight infections.

You'll also need almond flour, which is gluten-free and a great choice for anyone on a low-carbohydrate diet.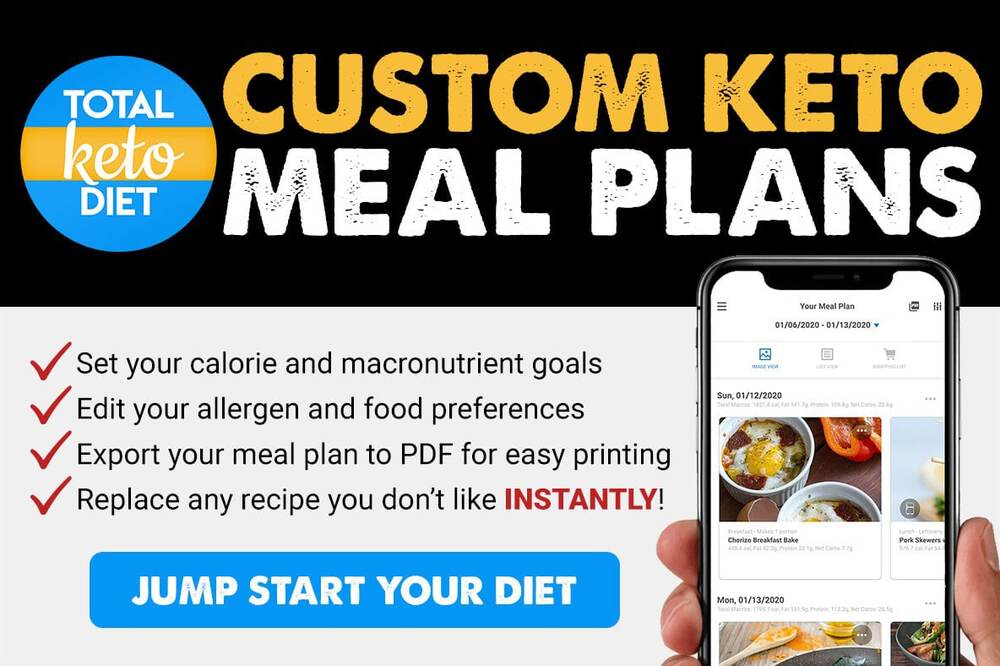 The dough also calls for cream cheese, which has limited preservatives and is made from natural ingredients. These low-calorie ingredients provide nutrition without diet worries. Add some seasonings (oregano, basil, and pepper) for some flavor and antioxidant properties!

For the filling, you need some high quality ham. Ham is a good source of protein, which is an essential nutrient for maintaining muscle mass and repairing your body tissues.

You'll also need gouda cheese. Gouda isn't only creamy and delicious. It also offers nutritional value, thanks to its mineral content. Gouda contains zinc, calcium, vitamins B-2, B-5, and B-12.

Finally, you can top off this recipe using your own homemade marinara sauce or at least a high-quality sauce bought from the store.

---
Let's Do It!
To make, start by preparing the dough. Cut the cheese in slices and melt the mozzarella. Add the almond flour, cream cheese, oregano, basil, black pepper and salt to a bowl. Stir all the ingredients together.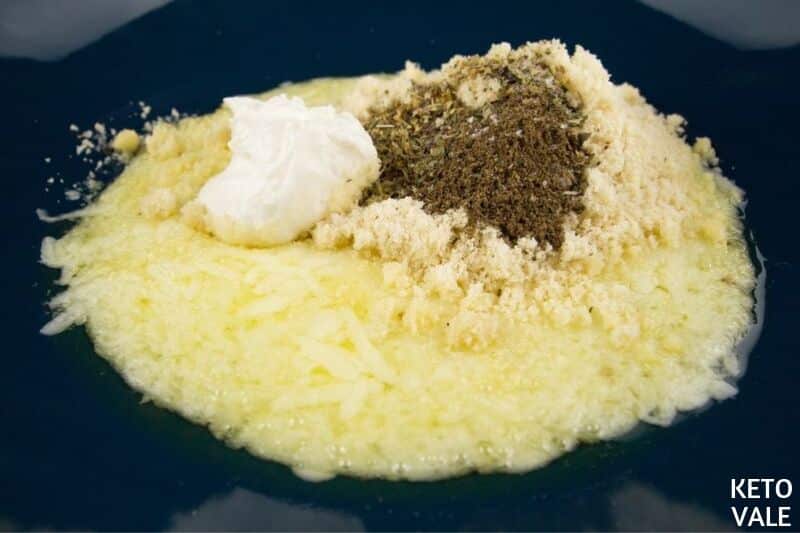 Next, roll the dough out and divide the mixture between two separate sheets of parchment paper.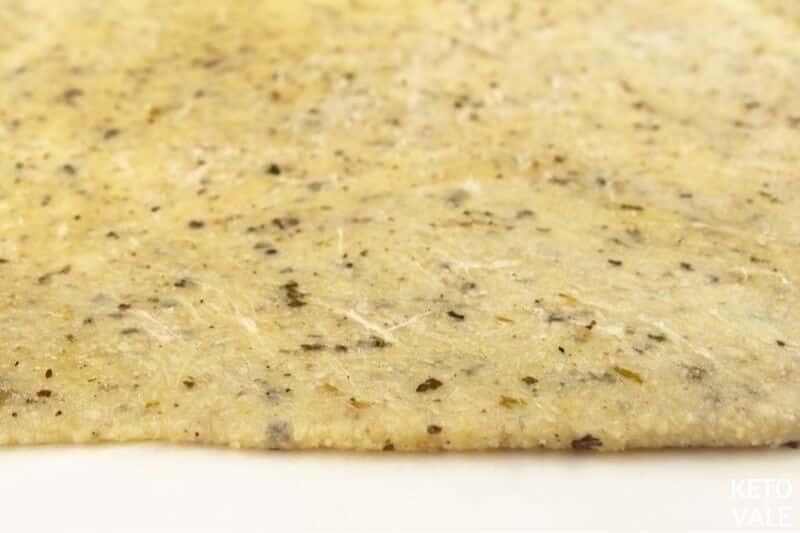 Place the cheese and ham slices on the center of the dough, lengthwise.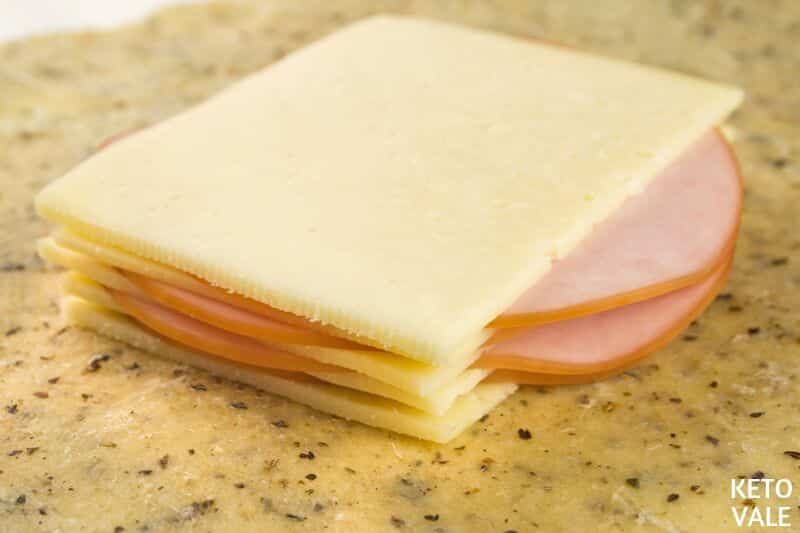 Cut slits into the dough carefully. Fold the dough over the ham and cheese.
Bake in the oven for 20 minutes at 400 degrees. Remove from the oven and serve with homemade marinara sauce.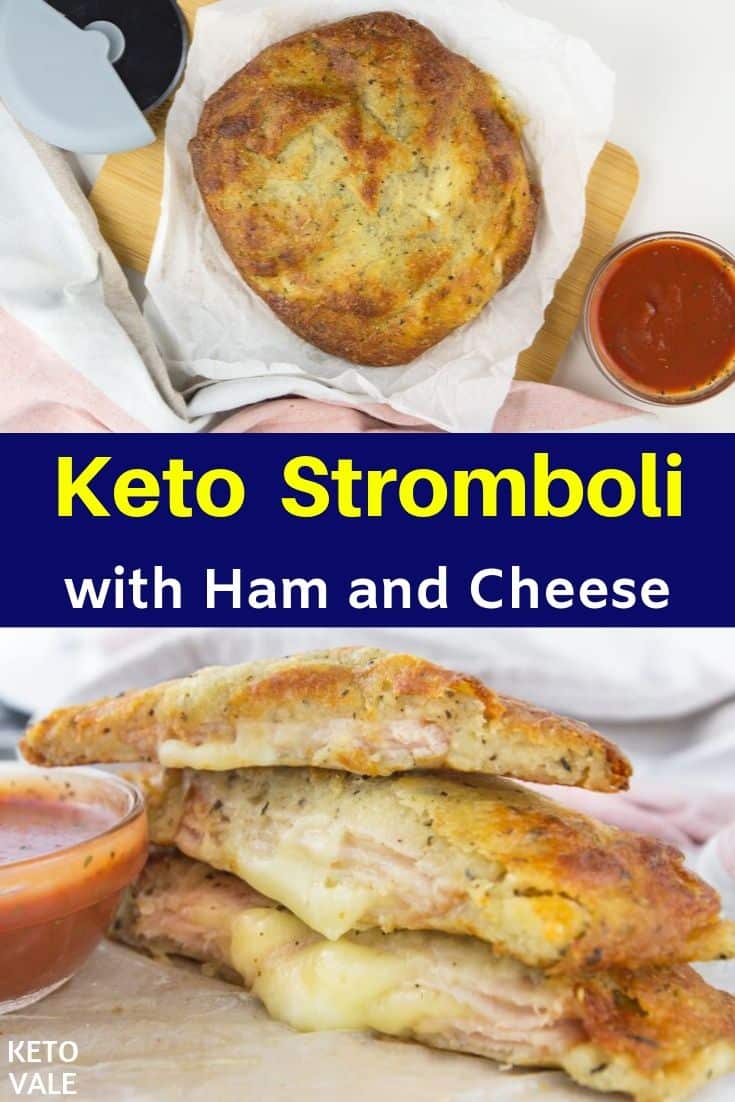 You'd also love these:
Keto Ham and Cheese Stromboli
This stromboli with ham and cheese fillings is low-carb and keto-friendly that you will love making it again and again.
Ingredients
Filling:
4

oz

ham

high quality, sliced

3

oz

Gouda

sliced

marinara sauce

homemade, for serving, optional
Instructions
Cut cheese slices in half.

Melt the shredded mozzarella. Add almond flour, cream cheese, oregano, basil, black pepper and a pinch of salt to a bowl. Stir until well-combined.

Roll the dough out into a thin rectangle shape between two sheets of parchment paper.

Place cheese and ham slices alternated into the center of the dough, running lengthwise. Cut slits into the edges of the dough, carefully fold them over the filling and seal them.

Bake for about 20 minutes or until it turns golden. Remove from oven and serve with homemade marinara sauce (optional).
Nutrition/Macros
Nutrition Facts
Keto Ham and Cheese Stromboli
Amount Per Serving
Calories 393
Calories from Fat 270
% Daily Value*
Fat 30g46%
Cholesterol 91mg30%
Sodium 931mg39%
Potassium 171mg5%
Carbohydrates 5g2%
Protein 26g52%
Vitamin A 477IU10%
Calcium 418mg42%
Iron 1mg6%
* Percent Daily Values are based on a 2000 calorie diet.
Pin To Save This Recipe