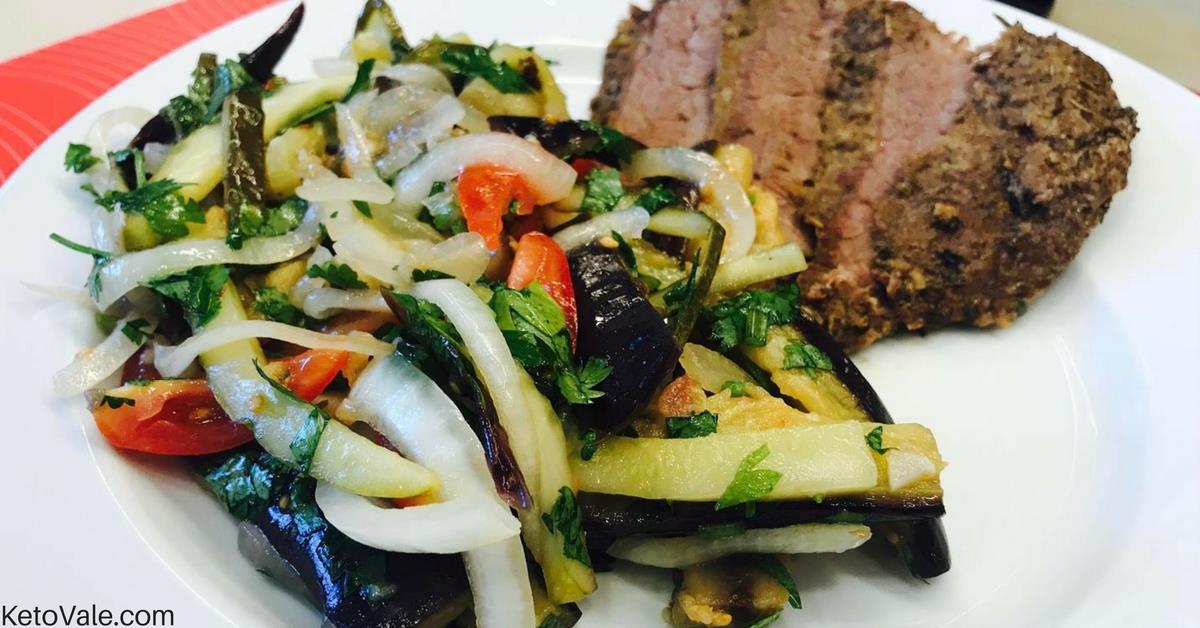 Eggplant Salad
Today we make eggplant salad. This is an easy and delicious salad that will go well with any type of meat, especially grilled meat.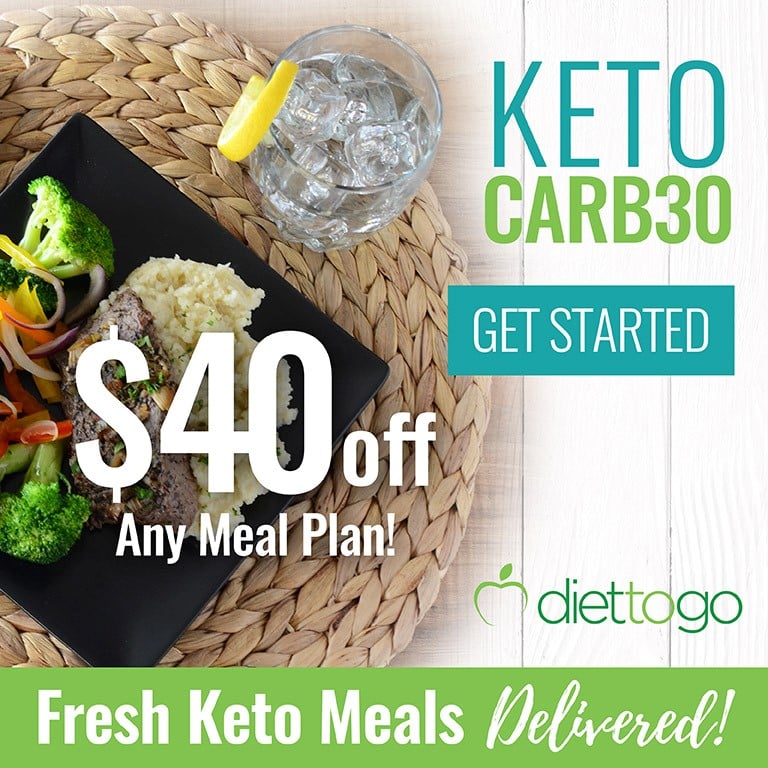 The ingredients we will need for this recipe are raw eggplants, cherry tomatoes, and cucumber pickles. To add more flavor, we also have fresh cilantro leaves, garlic, onion, lemon juice and of course salt and pepper to taste.
You can mix in some roasted peppers. It would be a nice addition to the salad too.
To make it a complete dinner, we serve this salad with roasted beef brisket. Simply season the brisket with chili powder, onion powders, salt, pepper, garlic, mustard, and bay leaf. Cover the meat in a roasting pan and bake it in the oven at 300F for 3 hours or until tender.
Feel free to save this recipe by pinning this picture to your Pinterest board for later use!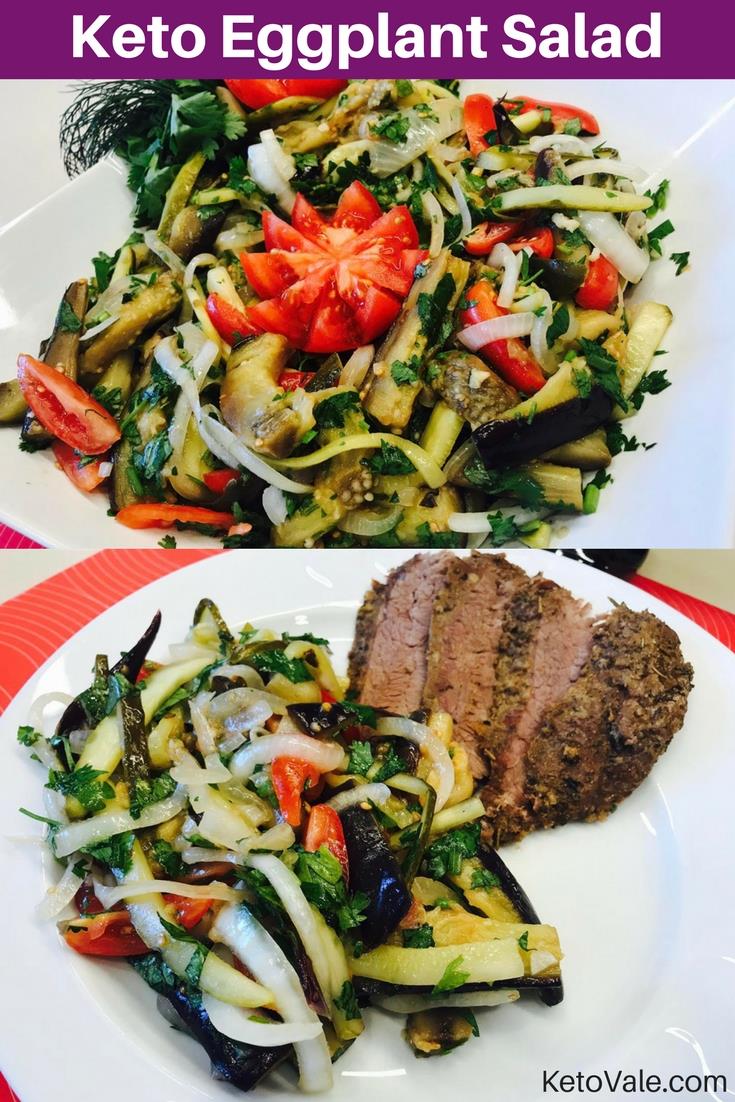 Related:
Receive Our Free 7-Day Keto Meal Plans + Weekly Recipes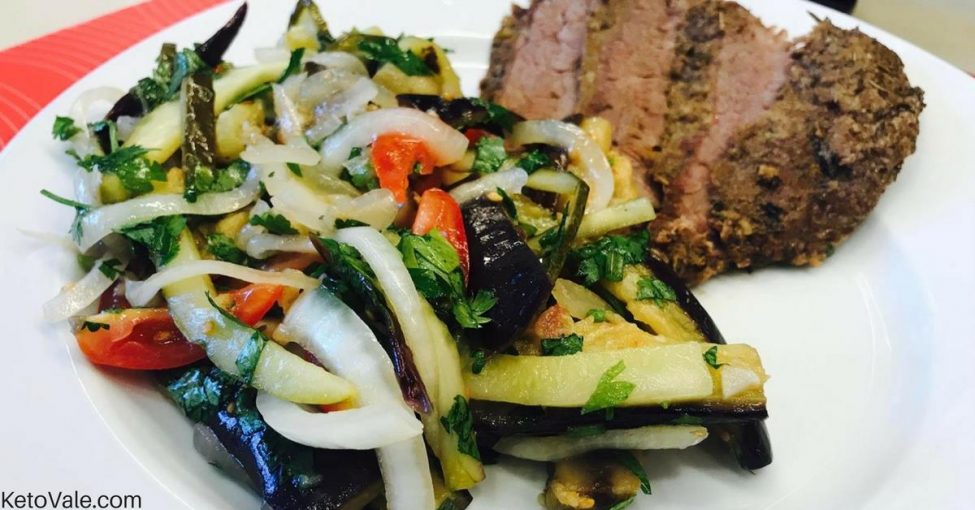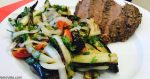 Eggplant Salad
Print Recipe
Pin Recipe
Ingredients
9

oz

eggplant

6

oz

cherry tomatoes

200

g

cucumber pickles

1

garlic cloves

1

small onion

1

oz

cilantro

fresh

1

tbsp

fresh lemon juice

3

tbsp

olive oil

salt and pepper to taste
Instructions
Slice the eggplants into fat slabs after washing them thoroughly. Flavor with a decent amount of salt then wrap a stretch film or foil around the eggplant. Pressure cook in a pot filled with water for around 20 minutes. Strain the water then dry the eggplant slabs with paper towels.

Stir fry the eggplant in a heated 1.5 tbsp of olive oil on a pan.

Chop the onion in half slices and toss in with the eggplant when the vegetable is already half cooked. Let it simmer but remember to avoid making the onion mushy. Once the onion turns soft (but a bit crunchy), remove from the heat and leave to cool.

Quarter your cherry tomatoes then sliver the pickles to make slim slices. Chop the cilantro into fine pieces as well. Finely dice the garlic clove but if a garlic press is available, you can use that instead. Mix all the chopped veggies with the eggplant.

Flavor the salad with salt and pepper just to taste. Drizzle the lemon juice and olive oil on top. Toss the ingredients together then serve.
Notes
The ingredients are enough to make 4 salad servings. Here is the nutritional information of each serving (not including the meat). You can choose your favorite choice of meat to make it a complete meal.
Macros (per serving): Calories: 128– Fat: 10.8 g – Net carbs: 5.2 g (total carbs: 8.8g, fiber: 3.6 g) – Protein: 1.4 g