Today we'd love to introduce you to Caitlin Graham from Brisbane, Australia. Caitlin has been doing keto for 4 months and she has lost over 47 lbs. In this article, you will learn Caitlin's successful keto journey and what she did to achieve this amazing transformation.
If you have a success story to share with our community, please send us a message on our contact page and let us know about it. We'd love to read your success story!
If you're new to the ketogenic diet and looking to get started, please read our keto guide and check our meal plan.
Here's Caitlin's story:
---
Please tell us your story:
I first started keto 4 months ago after one of my close friends started it and convinced me to give it a go, and I'm so so happy she did! Within 4 months I have dropped just over 21.6 kg (47 lbs) and am finally starting to love myself again!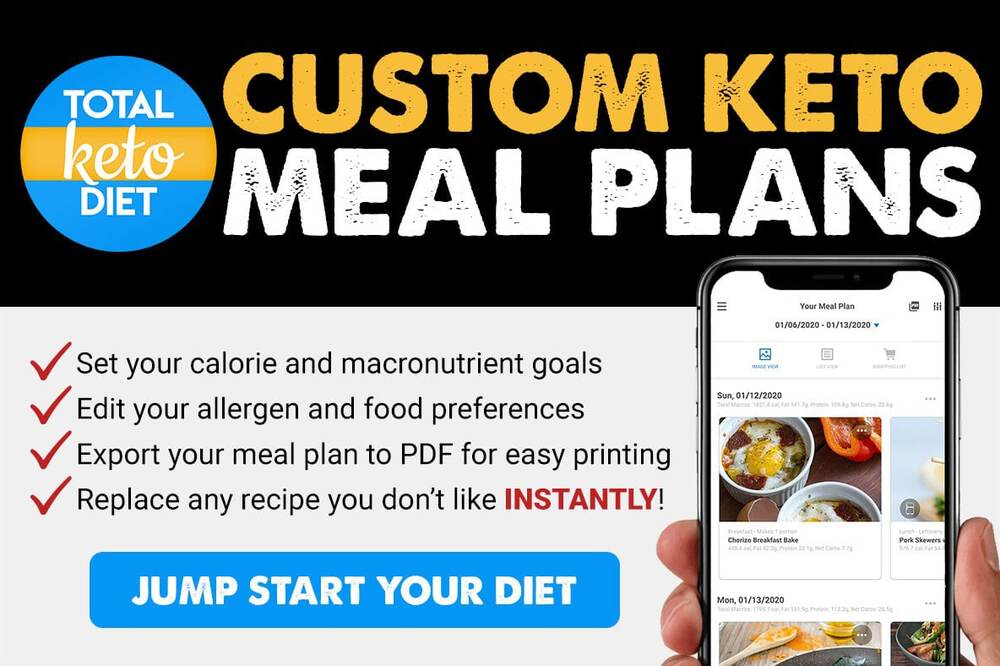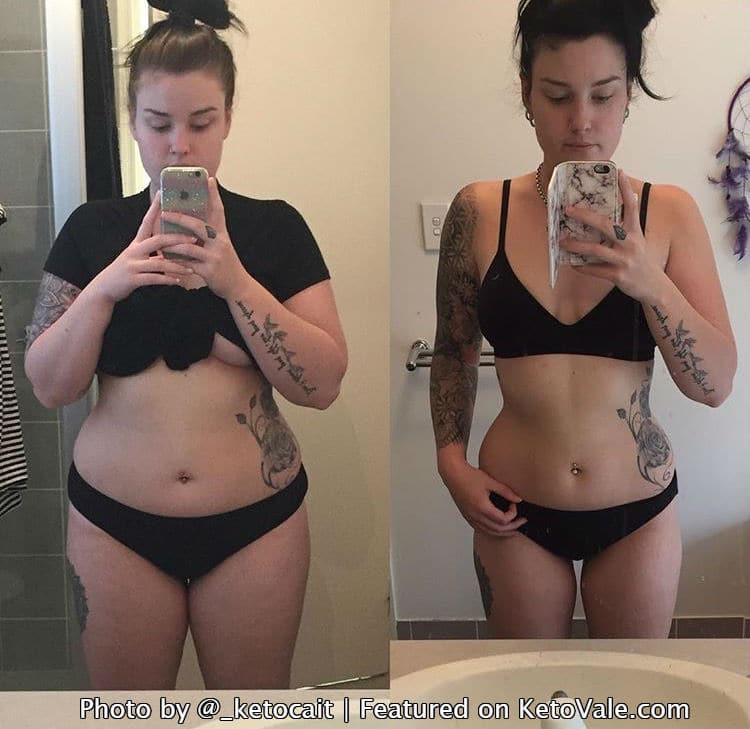 How has your life changed since going keto?
Keto has changed my life in such a significant way! Without it I would still be the sad, overweight girl who hated herself and they way she looked. Now I feel great! Keto has seriously helped with my aniexty and depression aswell my head is so much clearer and I feel so much happier.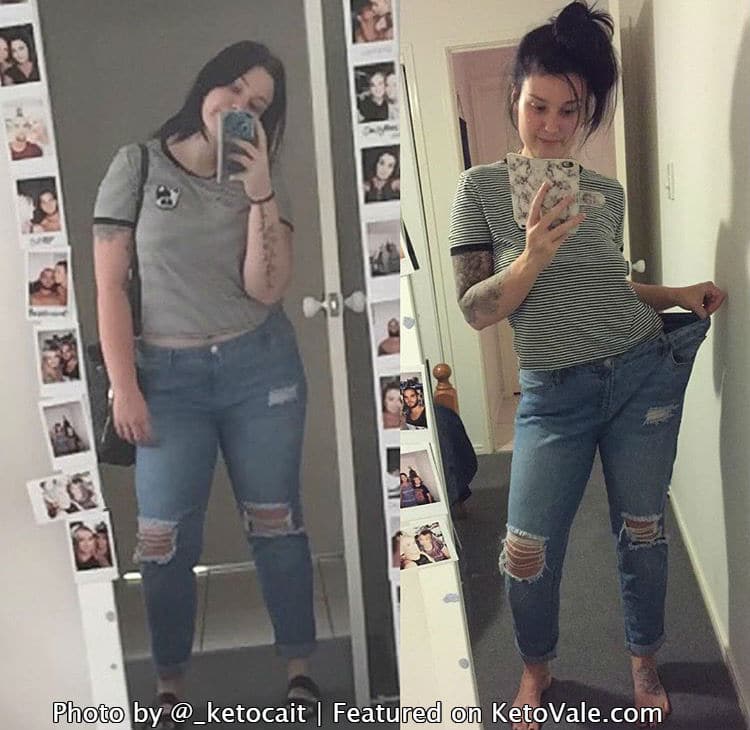 Do you count and track macros strictly?
I haven't and still don't count my macros, I've never been someone who could or would make the time to do that. All I count is my carb intake which had worked really well for me.
Do you exercise?
I don't exercise very often, my job is very active and I am constantly walking around and on my feet all day, but I do like to go for a big walk on the weekend with one of my friends.
What is your WHY (your drive/motivation) to keep on track and stay focused?
My why is personal and is what made me cry A LOT! Why did I do that to myself and why did I let myself get so big! I feel for me the fact I took before photos seriously helped me continue on this journey. When I was feeling doubtful about my body and weightloss and I would look back at those photos and see just how far I have come! And I'm doing myself the favour and giving myself the body I deserve.
What are your favorite keto meals/recipes?
I'm not a hugely adventurous cook. But I LOVE making carbonara and curries they would both be my favourites and once you find a keto recipe that works you don't feel your missing out. I don't have any set meal plans, I just make whatever it is that I feel like eating that day and go from there.
Finally, What advice would you give someone who is just starting out on keto?
My advice for anyone interested in keto or just starting out is.. what have you got to lose? Give it a go and realise just how easy and life changing it really is! It's easy to adjust to and you don't feel your missing out on everything! I would highly recommend taking before photos and do not obsess over the number on the scale, go off how you feel in your clothes and how your generally feel about yourself aswell.
---
We'd like to thank Caitlin again for this opportunity and sharing her keto journey with our community! You can follow Caitlin on Instagram at @_ketocait for more inspiration from her!