Chocolate smells like happiness. It is said to contain tryptophan. This amino acid is found in small quantities of chocolate and is used by the brain to make serotonin, which is a neurotransmitter that can produce feelings of happiness.
Combine some chocolate with cream cheese and you will get an energy booster. Besides being primarily a source of fat, cream cheese is high in vitamin A and provides moderate amounts of calcium, phosphorus, and sodium.
Add sliced macadamia. These nuts are high in healthy fats and may help those trying to lose weight. Besides, they lower heart disease risk and improve metabolic syndrome and diabetes. They may prevent cancer and stave off hunger. Isn't is a brilliant food-stuff? (1, 2, 3, 4)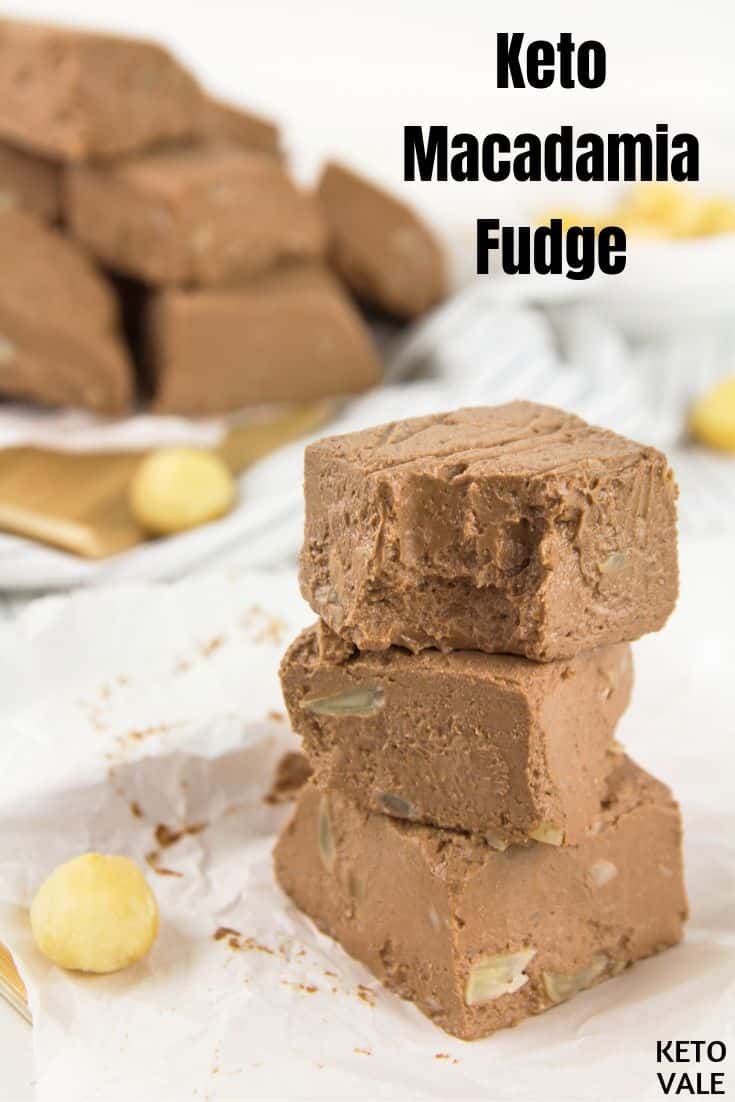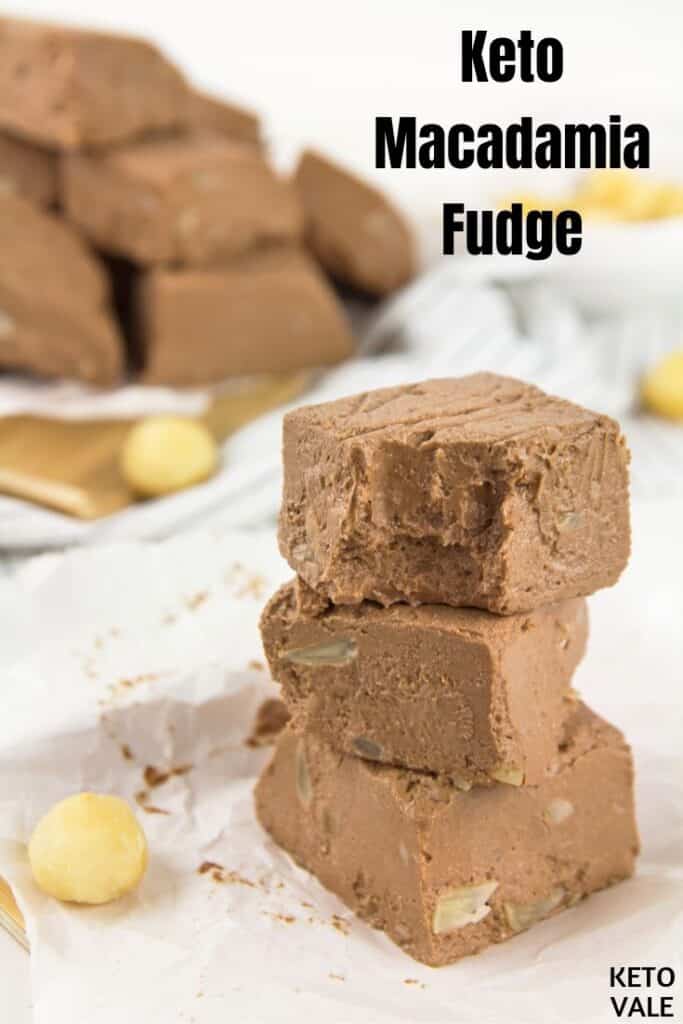 You may use other kinds of nuts to your taste or to change this dish into a new one every time you cook it. There is no doubt you will cook it again and again.
Our keto fudge recipe isn't just delicious when served as a dessert. You can also enjoy some guilt-free as a snack in between meals.
We recommend that you use raw cacao powder as your chocolate source because it contains the most antioxidant flavonoids. Raw cacao powder has not been heated to high temperatures as other sources of chocolate has. For this reason, its heat-sensitive nutrients remain intact.
Our recipe calls for butter and cream cheese, which are great sources of fat (and no carbs) to fuel your ketogenic diet. You'll also need the keto-approved sweetener of your choice and some pure vanilla extract.
We like the taste of stevia in this recipe, but you can also use erythritol. Look for a brand of pure vanilla extract that does not contain added sugars. 
Fudge takes some effort to make, but it will be well worth it in the end! This snack is perfect for satisfying a sweet craving. The macadamia nuts give the chocolate a nutty and crunchy taste and make it a lovely treat. If you love chocolate, you will love this dessert!
---
Let's Do It!
To make, start by melting the butter and chocolate together in a stovetop pan. You can also use a microwave to melt them together. Stir until well combined.
Add the vanilla and keto sweetener and whisk all ingredients together.
In a separate bowl, add the cream cheese. Pour the chocolate mixture in with the cream cheese and gently fold the ingredients together.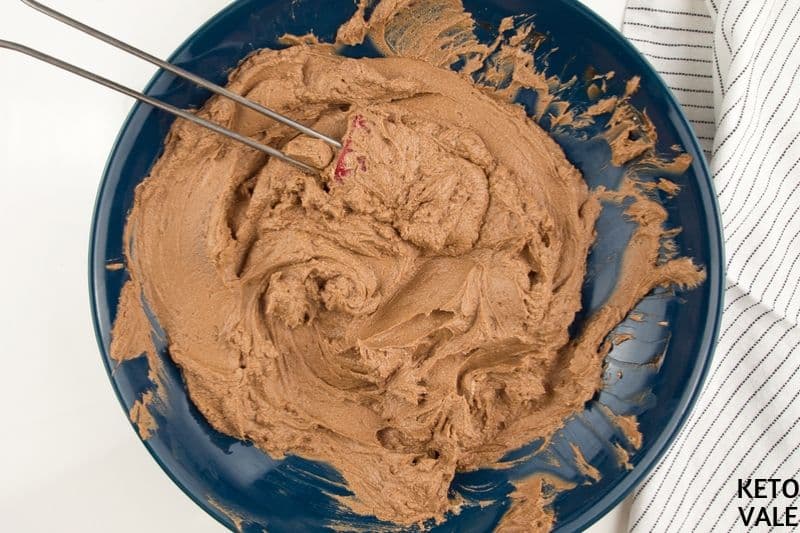 Gently stir in the nuts of your choice. Because macadamia is keto-friendly and tasty, we use it for this recipe but you can use other nuts such as almond, walnuts, etc…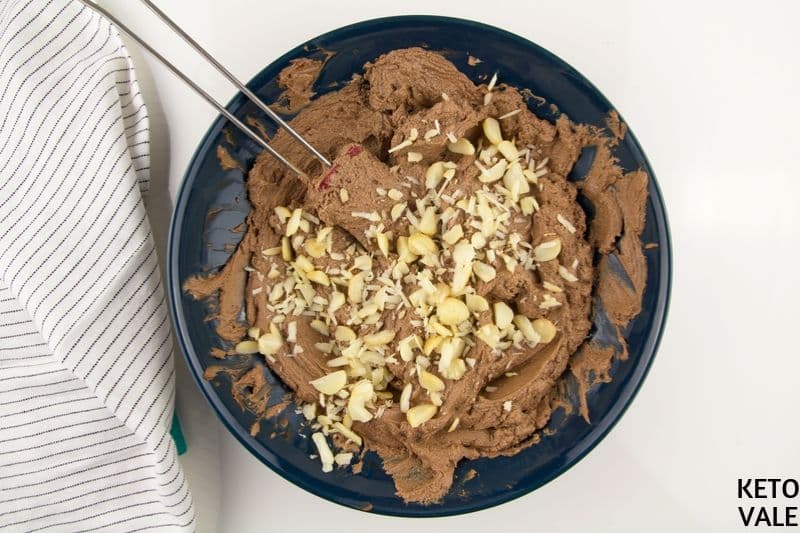 Pour mixture into a greased pan and put in the freezer for about four hours.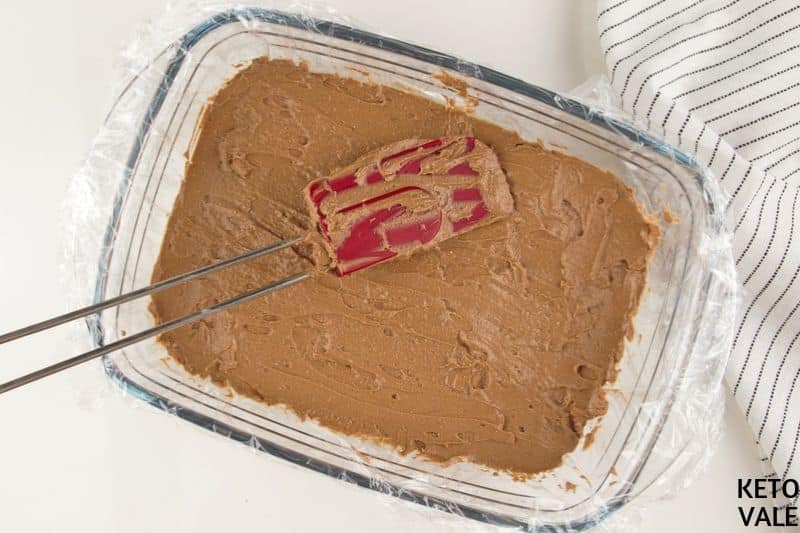 When frozen, use a sharp knife to cut and serve.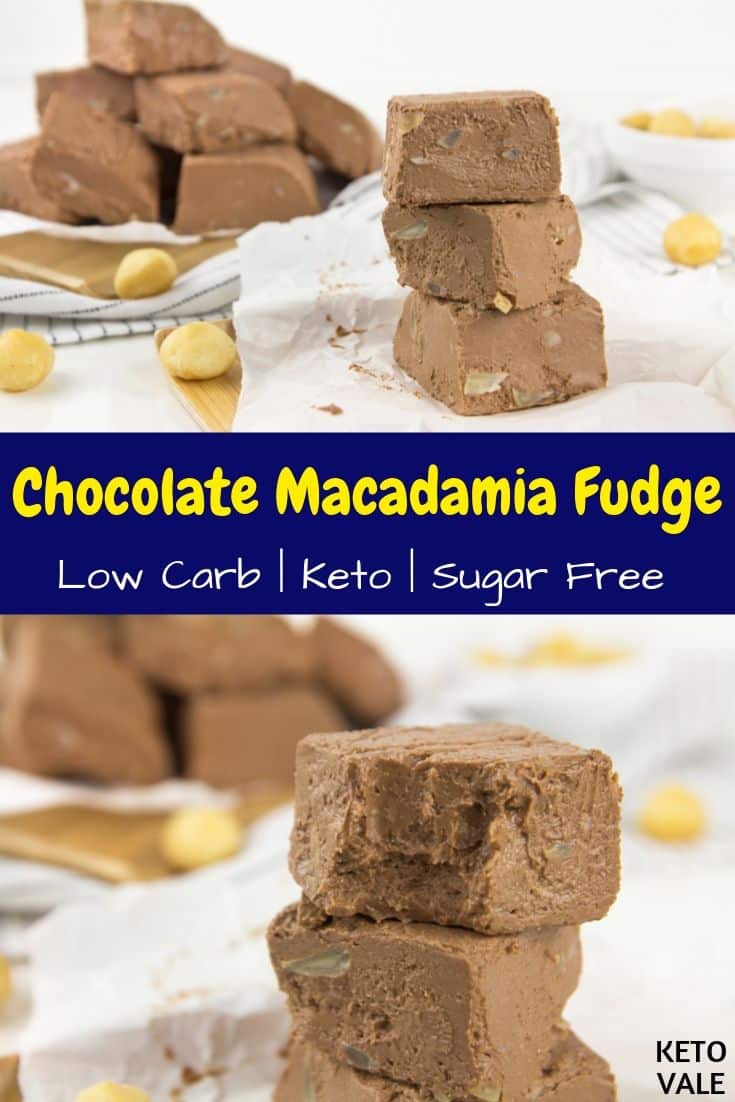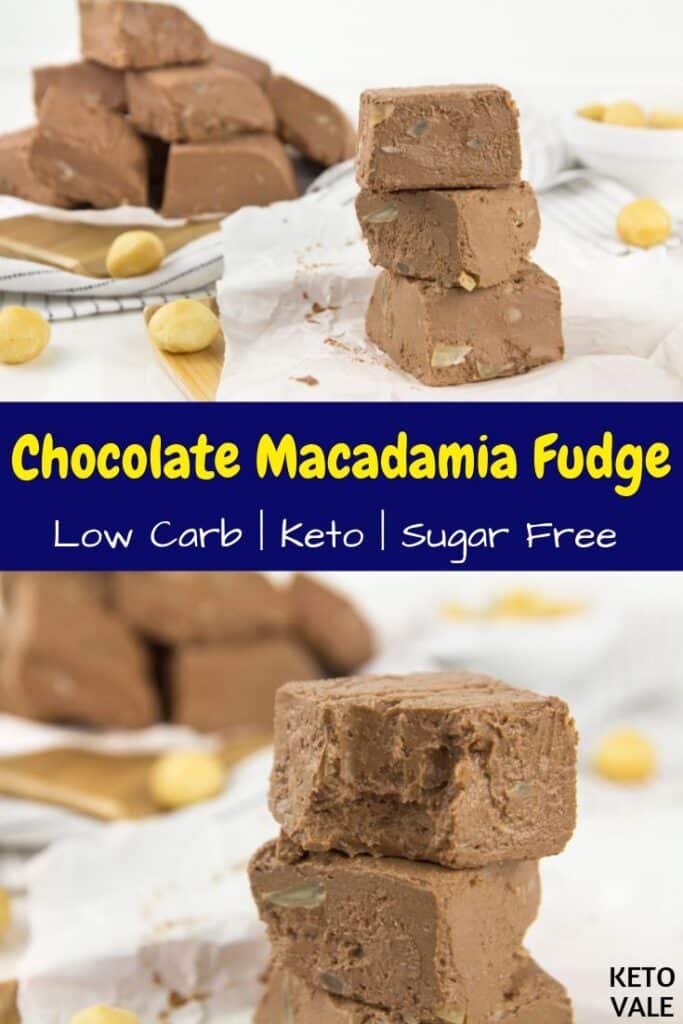 You might also love these:
Keto Macadamia Chocolate Fudge
A sugar-free, low-carb and keto-friendly chocolate fudge with macadamia nut that will satisfy your sweet tooth.
Instructions
Combine the chocolate and butter in a small pan and set this over low heat to melt. Stir occasionally. Or use microwave to melt butter and chocolate.

Pour the sweetener and vanilla into the pan. Whisk until combined.

In a medium bowl containing the cream cheese, spread the melted chocolate mix all over it. Fold the ingredients together.

Slice macadamia nuts.

If preferred, gently drop sliced macadamia (or walnuts or almonds) into the mix. Stir for about 20 seconds.

Cover a pan with plastic wrap or parchment paper and spread the mixture into it. Take it to the freezer. Remove after 3-5 hours.

Slice with a sharp knife into bite-sized squares.
Notes
You can cut this whole chocolate piece into 12 small pieces so you'll get 12 servings. The fudge can be kept in the freezer and just take it out and leave at room temperature for a few minutes before you eat.
Nutrition/Macros
Nutrition Facts
Keto Macadamia Chocolate Fudge
Amount Per Serving
Calories 176
Calories from Fat 162
% Daily Value*
Fat 18g28%
Cholesterol 41mg14%
Sodium 129mg5%
Potassium 74mg2%
Carbohydrates 3g1%
Protein 2g4%
Vitamin A 489IU10%
Calcium 28mg3%
Iron 1mg6%
* Percent Daily Values are based on a 2000 calorie diet.
Pin To Save This Recipe