More and more people listen to podcasts nowadays, and for good reason – they're super convenient and can provide you with plenty of information from a very diverse array of sources. They provide many different points of view on a specific topic while you're doing something else – driving to work, walking, hiking, working out, cleaning, and so on.
You can combine podcasts with some sort of physical activity to get the benefits of both. Move more while learning new things at the same time, and get fresh perspectives on topics that interest you, such as diet, lifestyle, fitness and many more.
There are a number of great podcasts about the keto diet and fasting topics that have appeared in the past few years, and some of them are extremely promising.
We have selected the best keto podcasts for you. They can help you if you'd like to get the latest news from the world of keto, learn more about this way of eating, and get inspired on tweaks you can implement to improve your health and performance. They can also suggest how to overcome specific struggles related to keto.
Here are our podcast recommendations:
#1. The Keto Answers Podcast – Dr. Anthony Gustin
This is an absolute must for keto dieters looking for new podcasts. It is by far our #1 choice for keto podcasts hosted by a doctor (both DC and MS). Dr. Anthony Gustin has a very science and evidence-based approach to keto, and his podcast features many interviews with nutritionists, influencers, experts, and thought leaders.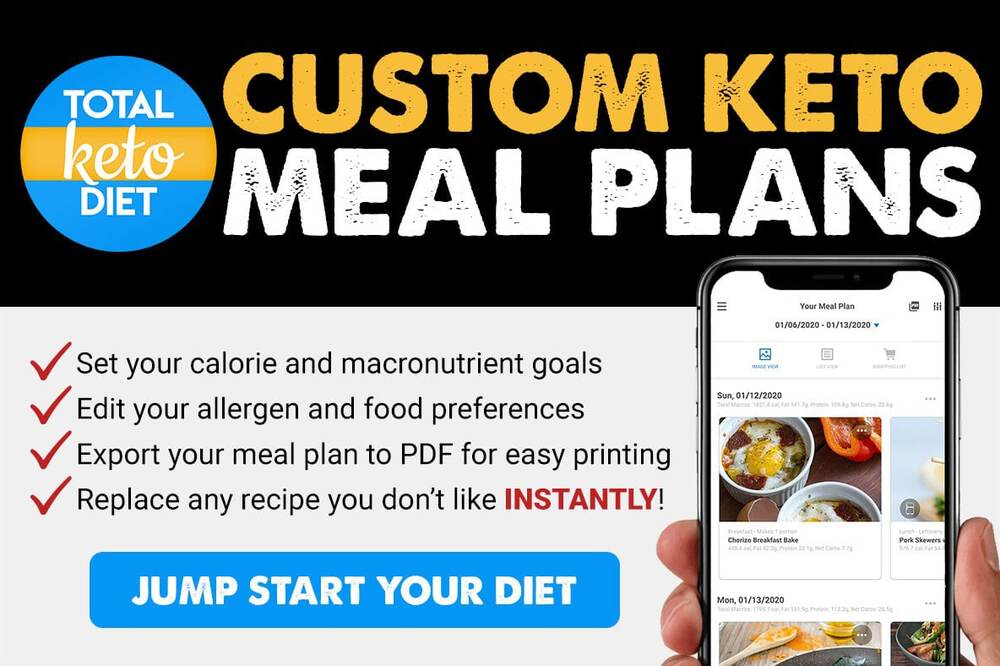 Dr. Gustin is the founder and CEO of the ketogenic supplement company Perfect Keto. You can learn more about Perfect Keto's high quality keto supplements by clicking here!
His podcast would be perfect for anyone who is looking to learn more about keto, and especially for the keto-geeks out there who'd like to improve their understanding about the way the keto diet affects the human body. He has covered many different topics, such as:
The fat adaptation process
Saturated fat and its benefits
Heart disease prevention
Working out and exercise
Improving your relationship with food
Whole food & keto, and more.
He and his guests give great advice on how to do keto and achieve great results with it, and everything is always backed up by their solid scientific knowledge on metabolism, fat loss, gut health, fat adaptation, and more. He aims to explain everything in a way that is easy to understand and that doesn't require a background in science or medicine.
#2. The Keto Diet Podcast – Leanne Vogel
Leanne Vogel is a bestselling author and nutrition educator. She has helped many individuals achieve success with the ketogenic diet through her books and programs, including The Keto Beginning, Fat Fueled program, and her latest book The Keto Diet.
Leanne's podcast is the absolute number one keto podcast for women. It discusses many questions related to how the female body reacts to keto, and the unique ways to deal with struggles that are specific for women, such as:
Fat adaptation for women
Mistakes to avoid when doing keto
Hormonal balance and keto
Fasting for women
Birth control and PMS
The keto diet and candida, and many more.
Vogel started her podcast in 2016 and has reached the 100th episode mark. Listeners love her podcast and the way she empowers women by encouraging them to stay on top of their lives and diet, so it's definitely something to stay tuned to.
#3. The Primal Blueprint – Mark Sisson
Mark Sisson has helped popularize keto in recent years, along with the primal diet and lifestyle. His website and blog, Mark's Daily Apple, has a huge following and a ton of information on health, food and lifestyle. His podcast, The Primal Blueprint (with over 260 episodes and a new one every couple of days, hosted by different members of his team) is concentrated on topics such as:
Optimizing fitness, diet and nutrition
Longevity and staying healthy and strong while aging
Stress management
Digestive health
Optimizing sleep
Q&A sessions with listeners' questions about keto
And many more.
It's not exclusively about keto, but there's plenty of interesting information about diet and nutrition.
#4. Keto Talk With Jimmy Moore & Dr. Will Cole
Jimmy Moore and Dr. Will Cole are interested in the medical aspects of keto, and concentrate on topics such as:
Inflammation
Managing blood glucose levels
Anxiety and mental health
Aging & keto
Immunity
Hormones & thyroid health
Insomnia & other problems related to sleep, and a lot more.
A new episode is out every Thursday and their archive contains more than 100 episodes, so you'll have plenty to listen to.
#5. Fast Keto with Ketogenic Girl – Vanessa Spina
Vanessa Spina is one of the best-selling authors who write on keto. She's a Sport Nutrition Specialist and Biomedical Science student. Spinia is making a point to invite some of the most distinguished keto authors, experts and physicians to her podcast, and discusses plenty of important and interesting topics with them, such as:
Thyroid and hormonal health
Time-restricted eating and fasting
Breaking free from yo-yo dieting
The carnivore diet
How to deal with sugar addiction, and many more.
A new episode is uploaded every week, and sometimes more often.
#6. Keto Naturopath – Dr. Karl Goldkamp
Keto Naturopath is a podcast by Dr. Karl Goldkamp, who is a naturopath doctor and acupuncturist. He specialises in areas of Chinese herbal medicine, environmental medicine, nutrition, and nutrigenomics, and has 16 years of clinical practice experience.
Dr. Goldkamp covers the following topics:
Keto and viral infections
Neurotransmitter functioning
Protein and blood sugar
Ketones and brain health
Obesity and hormone health
Much more!
#7. The Keto for Women Show – Shawn Mynar
Shawn Mynar concentrates on women's specific needs when it comes to the keto diet, and has covered a number of very important topics:
Dealing with PCOS
Successful weight loss
Coping with PMS and irregular cycles
Emotional & binge eating
Keto & pregnancy
Sleep quality
Fasting for women, and more.
Mynar's podcast has been featured on Healthline's best keto podcasts for 2017, which is quite a big deal. She has not posted a new blog since December of 2019. However, there is more than a year's worth of archives.
#8. Keto for Normies by Megha Barot and Matt Gaedke
Megha and Matt from KetoConnect discuss plenty of nutrition and health-related topics, and have invited many keto experts over the course of the past year. They'll give you their personal tips for keto, and you'll hear lots of info on topics, such as:
Protein on keto
Keto for type 1 diabetes
Fat loss
Adrenal fatigue
Endurance sports and fat adaptation, and so on.
#9. What The Fat (WTF) – Dr. Ryan Lowery
What The Fat (WTF) is a podcast hosted by researcher and author of The Ketogenic Bible, Dr. Ryan Lowery. He posts a new podcast once a month and invites top experts in the keto diet field to talk on his show.
Some of the points of interest that you'll hear about are:
Keto made simple
Biohacking tips
Keto and bodybuilding
Inflammation
Mindfulness and being present
#10. Burn It Nutrition Podcast – Joseph Navarro
Joseph Navarro is a nutrition, ketogenic, and Paleo diet health coach. He went through his own transformation by losing 60 pounds in 7 months, which means he has lots of personal tips to share. There are currently 90 episodes to turn into and he posts several times per month.
Some topics of interest include:
Brain health
Tips to succeed on the keto diet
Red meat
CBD and alcohol
Acidosis and fasting
Much more!
#11. Bulletproof Radio – Dave Asprey
While many of Bulletproof Radio's episodes are not strictly related to keto & diet, Dave Asprey's podcast will definitely inspire you to improve your health & lifestyle. He has invited world-famous entrepreneurs, nutritionists, biohackers, meditation experts and thought leaders to contribute. Check out the topics he discusses with them:
Our relationship with food
Knowing your purpose
Being able to say "no"
The latest biohacks
Emotions, thoughts and their impact on your health
There are over 500 episodes in Bulletproof Radio's archives, and a new one comes out every few days.
#12. The Keto Transformations Podcast – Nicole of Oh My Keto
Nicole has turned her keto-success story into an online store for keto desserts, and a podcast on keto, where she interviews other successful ketoers from Instagram. Episodes are 8 – 15 minutes long, so they're excellent for a quick inspirational boost in the morning. Topics include the following:
Getting started on keto
Successful weight loss stories
The best foods for keto
Challenges related to keto.
#13. Dr Berg's Healthy Keto and Intermittent Fasting Podcast
Dr. Berg is a Doctor of Chiropractic (DC) and has become specialized in losing weight and staying healthy with keto and intermittent fasting. He is very active on his podcast – a new episode is out almost every day. His topics of interest include:
Types & amount of protein for optimal results
Fasting & hunger
Sweeteners
Side effects of keto & their remedies
Keto lifestyle hacks.
As far as keto podcasts are concerned, you'll be spoilt for choice. If you're too busy to read keto books or articles online, you can still keep up with the latest news from the world of keto by listening to podcasts while commuting, taking a walk, working out, working in your garden, and so on.
We've selected our favorite podcasts to help you improve your understanding of your diet and lifestyle and how to make the best out of it. You'll learn a lot about a number of keto-related topics that you're probably less familiar with.
We'd also love to know what your favorite keto podcasts are, so don't forget to share them with us!
Enjoy this list? Pin to save it for later!