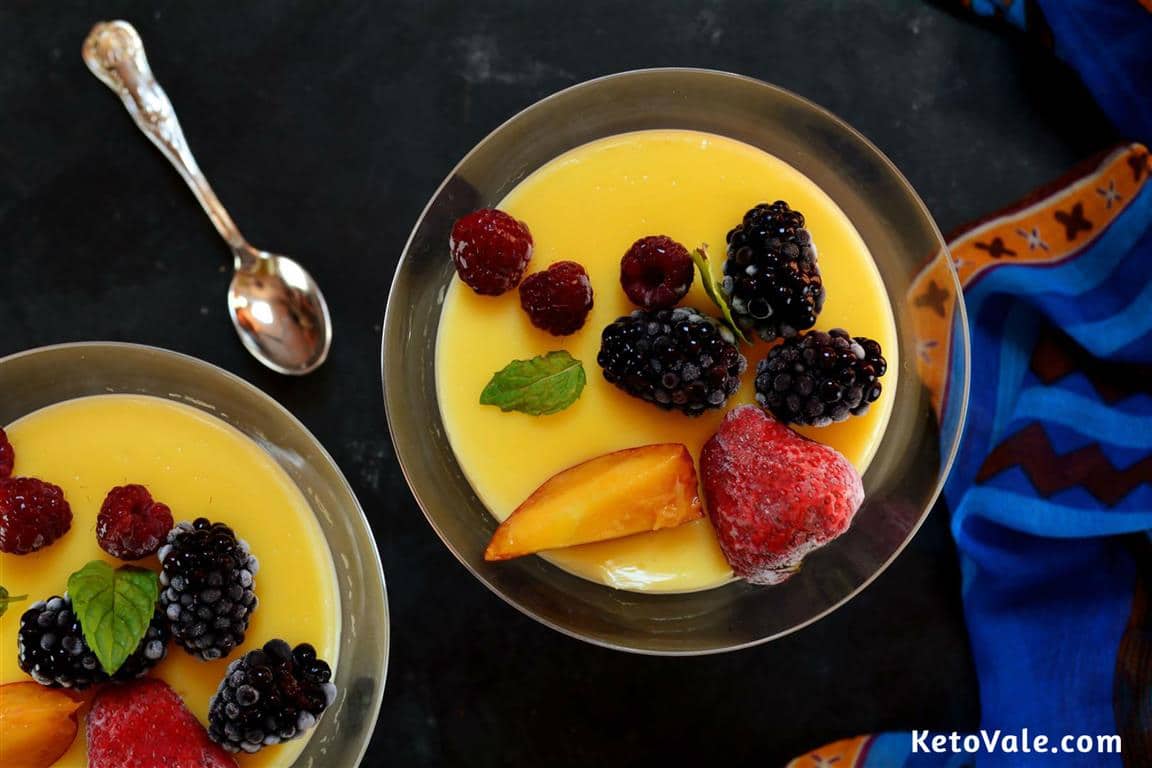 Low-Carb Vanilla Pudding
This classic vanilla pudding with coconut milk and fruit topping is simply irresistible. It's very simple to make and it will be a perfect afternoon snack or a dessert. With only 1.8 grams of net carbs, this vanilla pudding is a true Keto diet superstar. Give it a try!
Receive Our Free 7-Day Keto Meal Plans + Weekly Recipes
Vanilla Pudding Low-Carb
Instructions
Place all dry ingredients in a small bowl and whisk together. Transfer to a mixing bowl. Add heavy cream, coconut milk, and egg whites. Beat well on high, for 3 minutes.

Pour the mixture into a deep, heavy-bottomed pot. Heat up over medium-high heat and briefly cook, for 3 minutes, stirring constantly. Transfer to serving glasses and chill to a room temperature.

Refrigerate for one hour before serving.
Notes
Nutrition information per serving: Kcal: 152, Protein: 3.4g, Total Carb: 4.8g, Net Carbs: 1.8g Fats: 14.6g This recipe is a perfect base to experiment with different flavors and aromas. You can replace the vanilla extract with strawberry, raspberry, or any other extract you love. For the topping, I like to use different berries but in small quantities because they can easily add carbs to your pudding and you don't want that.  Enjoy!