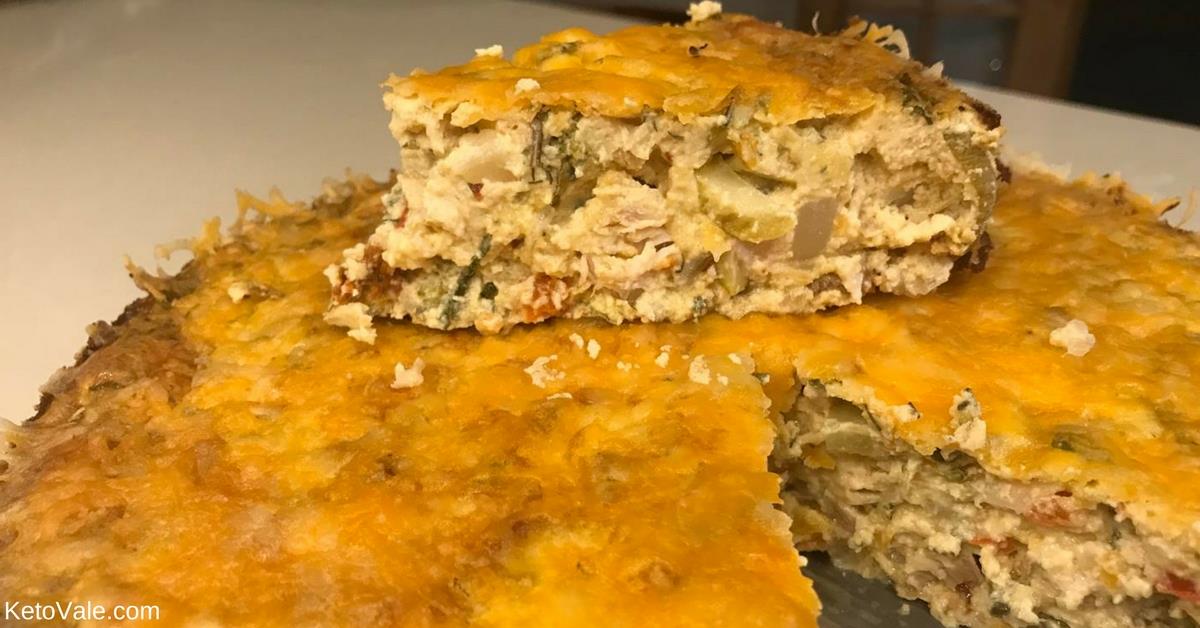 Low Carb Vegetable Tart
Today we'd like to share with you this vegie-packed tart recipe. It makes a delightful breakfast, side dish or light lunch. This recipe is packed with vitamins, fibre and all the goodness that comes from vegetables. You can also add some pre-cooked chicken or bacon to the mixture as well.
Be sure to save this recipe by pinning this picture to your Pinterest board for later use!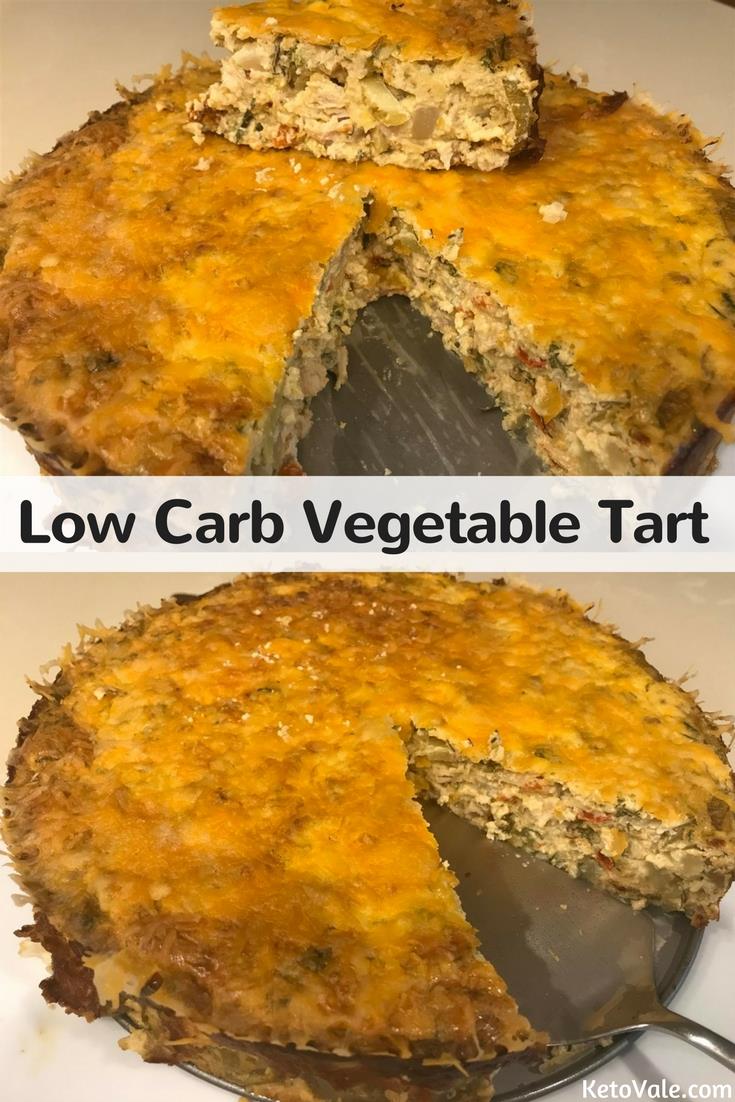 Receive Our Free 7-Day Keto Meal Plans + Weekly Recipes
Vegetable Tart
Total Time
1
hour
15
minutes
Ingredients
6

eggs

½

cup

heavy cream

8

oz

cream cheese

½

cup

shredded cheese

½

cup

almond milk

(or coconut milk)

12

oz

zucchini

4

oz

Cauliflower

2

oz

broccoli

8

oz

Red pepper

3

oz

Jalapeno

3

oz

onion

3

cloves

garlic

Seasoning of your choice
Instructions
Mince the cauliflower, broccoli, garlic, onion, red pepper, and jalapeño into small cubes. Dice the zucchini as well.

Sauté the diced vegetables in a heated oil on a large skillet. Remove from the heat when they become soft enough but not mushy.

Crack the eggs in another bowl. Combine the almond milk, softened cream cheese, and heavy cream in the bowl. Mix everything to combine well.

Mix the vegetables into the cream cheese bowl. Stir with the cheese and seasonings of choice. Fold together until uniform.

Lay a foil on the base of the springform you will use to avoid seeping the mixture through the bottom. Cover with parchment paper and brush some oil on the sides and on the base. Pour the batter into the form. Bake for one hour or up till the surface of the tart is golden brown in color. The oven must be preheated to 350°F.

Generously dust with cheese on top after baking. Slice into wedges and serve.
Notes
Macros (per serving): Calories: 250 kcal – Fat: 22 g – Net carbs: 4.2 g (total carbs: 5.4 g, dietary fiber: 1.2 g) – Protein: 9.4 g