Do you have friends or family members who follow the keto diet? These ideas make great presents for Christmas, birthdays, and special occasions such as Valentine's day, Mother's Day, Father's Day, etc…

Here's a list of our suggested gift ideas you can buy for your friends or loved ones, him or her, who are following the low-carb ketogenic diet.
You can buy one single item, or 2-5 items and make it a very special gift basket for your loved one. They will definitely love and appreciate your gesture. Imagine that surprised and happy look on their face! Let's dive in!
---
Keto Supplements
Keto supplements aren't necessary to get into ketosis. However, they can make your low-carb journey much more enjoyable.

They can also help fill in nutritional gaps so that you can reach your goals quicker! Here are some of our top picks for keto supplements.
Electrolytes
The ketogenic diet is naturally diuretic, which means that you may need some extra help staying hydrated. We recommend drinking a lot of water. You may also want to consider taking an electrolyte supplement, which can help reduce the symptoms of the keto flu. 
Our top pick is Perfect Keto Electrolytes. It contains sodium, potassium, magnesium and calcium in capsule form with no artificial ingredients.
Multivitamins
Low-carb diets are very effective at helping you lose weight. However, you may be subject to nutritional deficiencies that occur when you don't know how to formulate your meal plan effectively.

Supplementing with a multivitamin can help fill the void and ensure you're getting proper amounts of vitamins, minerals, and antioxidants that are often missing on the keto diet.

You can try Keto Multi from Ancient Nutrition. It contains a fermented vitamin and mineral blend that is specially formulated for low-carb dieters. It helps fill in nutritional gaps and also boosts your digestive health.
Greens Powder
Another great way to squeeze in the missing nutrients from your low-carb diet is to take a greens powder. Greens powders usually come in powdered form, which means you can skip the multivitamin capsules and add your vitamin and mineral blend to smoothies.

Our top pick is Perfect Keto Micronutrient Greens Powder. It contains vitamins and antioxidants from 26 different organic fruits and vegetables along with 5 grams of MCT oil powder and herbs to help you absorb them.
Fiber Supplements
Low-carb diets tend to be lacking in dietary fiber if you don't eat low-carb high-fiber vegetables.

This is because a majority of the foods that you have to give up are also good sources of fiber. You can help alleviate constipation, diarrhea, and other adverse digestive symptoms by taking a fiber supplement.

You can try products such as psyllium husk powder, which contains 7 grams of fiber per serving. It also provides 6 grams of soluble fiber.
MCT Oil
If you know someone on the keto diet, then they are probably already using MCT oil. This makes it a great gift idea! MCTs are a type of medium chain fatty acid that is turned into ketones immediately in the body, which can be used as instant energy.

You can try Natural Force's MCT. It contains USDA organic MCT from non-GMO coconuts that are sustainably grown on the east coast of Singapore and nothing else.
MCT Powder
If your keto friend or family member isn't a fan of MCT oil, then they might like MCT powder. It includes the same ketone-boosting benefits of MCTs in an easy-to-use powder form. MCT powder can be added to just about any beverage.

Our top pick is Perfect Keto MCT Oil Powder. It includes 10 grams of MCT oil powder per serving from coconuts (not palm- which is an inferior source). All flavor options include vanilla, unflavored, chocolate, salted caramel, and matcha latte.
C8 Oil
C8 oil is perfect for the serious keto dieters. It contains 100% pure caprylic acid (C8), which is a superior form of MCT that almost instantly converts to ketones in the body. While most MCT oils contain a blend of C8 and C10, pure C8 oil contains nothing but the most efficient form of MCT for keto enthusiasts.

You might try Natural Force Pure C8 Oil. It comes from 100% organic and non-GMO coconut from Southeast Asia.
Collagen Powder
Collagen is the most abundant protein in the body. It's especially useful for promoting healthy skin, nails, and hair, which may become brittle on the keto diet due to certain vitamin deficiencies.

Our top pick for collagen powder is Keto Collagen. This easy-to-use powder contains the most superior and clean source of grass-fed collagen available. Furthermore, it has chocolate, unflavored, vanilla and salted caramel flavor options you can choose.
Biotin
Biotin is a B vitamin that is also useful for promoting healthy hair, skin, and nails. If your keto friend or a family member has complained about dry, brittle hair, nails or skin while on the keto diet, then this would be the perfect gift!

Sports Research is a good brand of biotin supplements. It contains 5,000 mcg of biotin per capsule, which is well over 8,000% of your RDV.

Don't worry about taking too much biotin. As a water-soluble vitamin that is not stored in the body, you will simply excrete what you don't use. This supplement also comes with organic virgin coconut oil to assist with absorption.
---
Keto Tools
Ketone Blood Meter
Measuring your ketone levels is a good way to know for sure if you're in ketosis. There are three primary ways you can test your ketone levels, and using a blood meter is the most accurate.

Keto BM is a good choice for a ketone blood meter. It includes a complete monitoring system for measuring blood ketone levels, including a blood ketone meter (that can also measure glucose levels), 10 lancets, 10 ketone test strips, and a lancing device.

Keep in mind your friend or family member will have to replace the blood meter ketone strips when they run low, but this is a great start!
Ketone Breathalyzer
If your keto friend or family member doesn't want to pick themselves with a needle, then they can measure their ketone levels by using a ketone breathalyzer.

Our top pick is the House of Ketone breathalyzer. It works just like an alcohol breathalyzer. Just blow into the device and it will measure your ketone levels in about 10 seconds.
Ketone Urine Test Strips
Many keto dieters like to measure their ketone levels by using urine test strips because they are cheap and easy to use.

You might try Perfect Keto Urine Test Strips. They are professional-grade, high-quality, and easy to use with results in seconds. Plus, you can test many times a day.
---
Keto Foods and Ingredients
You don't need supplements to help you get into ketosis on the keto diet. You can get there just fine by focusing on high-quality foods.

The following food items make for the perfect gift for any keto dieter, especially the ones who like to bake!
Almond Flour
Almond flour is one of the most commonly used gluten-free baking flours. Chances are, your low-carb friend or family member could always use a package of this in their pantry!

Look for high-quality almond flour from organic nuts. For tips on how to use your almond flour, check out the recipes on our website!
Coconut Flour
Coconut flour is commonly mixed with almond flour in many keto recipes to give your baked goods the perfect texture. Consider pairing your almond flour gift with a complimentary bag of coconut flour to go with it. Again, look for a brand made with organic, non-GMO coconuts.
Flaxseed Flour
Flaxseeds are one of the most nutritious foods on the planet. They are full of fiber and omega 3 fatty acids, which helps reduce inflammation and reduces the risk of chronic diseases.

Flaxseed flour is also an excellent substitute for gluten and wheat flour in baked goods. It can also be used as a breadcrumb substitute for coating fried foods.
Nuts and Nut Butter
Nuts are the perfect keto snack. They are high in fat and low in net carbs, thanks to their fiber content. Look for a high-quality brand of raw nuts (macadamia nuts are the best choice for keto!) or nut butters that do not contain added sugars or vegetable oil.

Check out our ultimate guide to nut butters here!
Keto Sweeteners
Keto sweeteners are great to use when baking low-carb desserts. They don't raise blood sugar levels like sugar does. If your keto friend or a family member has a sweet tooth, then consider gifting them a bag of keto-sweeteners, such as monk fruit extract, stevia, or erythritol.

If your keto friend likes to make sugar-free lattes, then consider a monk fruit liquid sweetener. For a list of all keto-friendly products, check this page.
Unsweetened Shredded Coconut
Shredded coconut is a great addition to any keto dessert. It provides an excellent source of healthy fats without the carb or sugar spike.

Look for a brand of shredded coconut that does not contain added oils or sugars.
Raw Cacao Powder
Chocolate is a great source of antioxidants, but the trick is to buy an unprocessed brand without added sugars.

Raw cacao powder has not been processed, which means that all of its heat-sensitive nutrients are still intact. It makes a great present for a low-carb dieter who loves to bake with chocolate!

Our top pick is Raw Cacao Powder From Navitas. It contains a powder that comes from organic, unroasted and cold-pressed, fairtrade cacao beans, and nothing else.
A Bunch of Avocados
No, we're not kidding. Anyone on the keto diet would love a bag of avocados as a gift! They are the perfect keto food and there is no wrong way to use them.

If you really want to impress your keto friend, then throw in a package of high-quality bacon and a carton of pasture-raised eggs!

Keto Baking Chocolate Chips
You cannot make the perfect keto chocolate chip cookie recipe without keto baking chocolate chips!

You might try People's Keto chocolate chips. They are made with unsweetened chocolate, erythritol, cocoa butter, stevia extract, and sunflower lecithin. They contain one gram of net carbs per serving.
Keto Box Subscription
A keto box subscription is the gift that keeps on giving. You can prepay for a keto box subscription for your friend that will arrive with different goodies every month.

Check out our reviews on the best keto box subscriptions here!

Our top pick is My Keto Snack Box. It costs $38 per month and sends 8 to 10 different keto snacks to your friend each month.
Keto Protein Bars
Bars and cookies are great foods to snack on between meals. However, most products contain tons of sugar and other unwanted ingredients.

Perfect Keto makes the perfect keto bar with the ideal macronutrient breakdown for a low-carb/high-fat diet. They come in several different flavors, including cinnamon roll, lemon poppyseed, salted caramel, almond butter brownie, and chocolate chip cookie dough.

One bar contains 220 calories, 17 grams of fat, 12 grams of carbs (3 grams net carbs), 9 grams of fiber, and 11 grams of protein.

For all available flavors such as salted caramel, almond butter brownie, lemon poppyseed, cinnamon roll, and chocolate chip cookie dough, check this page.
Nui Cookies
Nui makes a brand of keto cookies that are softer than ever. One cookie contains 200 calories, 17 grams of fat, 16 grams of carbs (3 grams net carbs), 8 grams of fiber, and 4 grams of protein.

You can read our review on them here.
Fat Butter
Fat butter is similar to regular nut butter, only better. It's ideal for a ketogenic dieter because it contains more fat and fewer carbs.

Our top pick is Onnit fat butter, which comes in four different flavors: chocolate hazelnut, creamy peanut, salted caramel, and snickerdoodle.

The ingredients in the salted almond flavor include macadamia butter, organic chia seed, organic coconut oil, and pink Himalayan salt.

A two-tablespoon serving contains 180 calories, 15 grams of fat, 3 grams of net carbs, and 5 grams of protein.
Keto Drinks
There aren't many beverages aside from water that you can enjoy on the keto diet. This can be incredibly boring. So, if you gift a low-carb dieter one of these keto drinks, they will be forever grateful!
Low-Carb Wine
Alcohol is generally not recommended on a low-carb diet because it contains too many carbs. However, you can indulge in a keto-friendly drink every now and then as long as it fits into your carb intake for the day.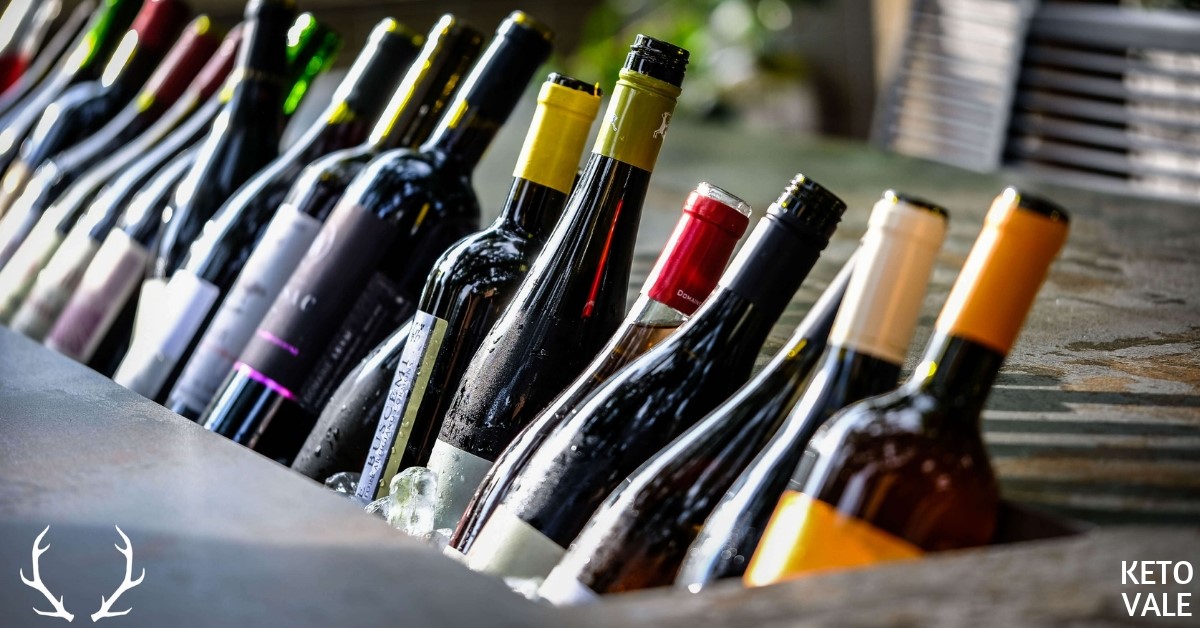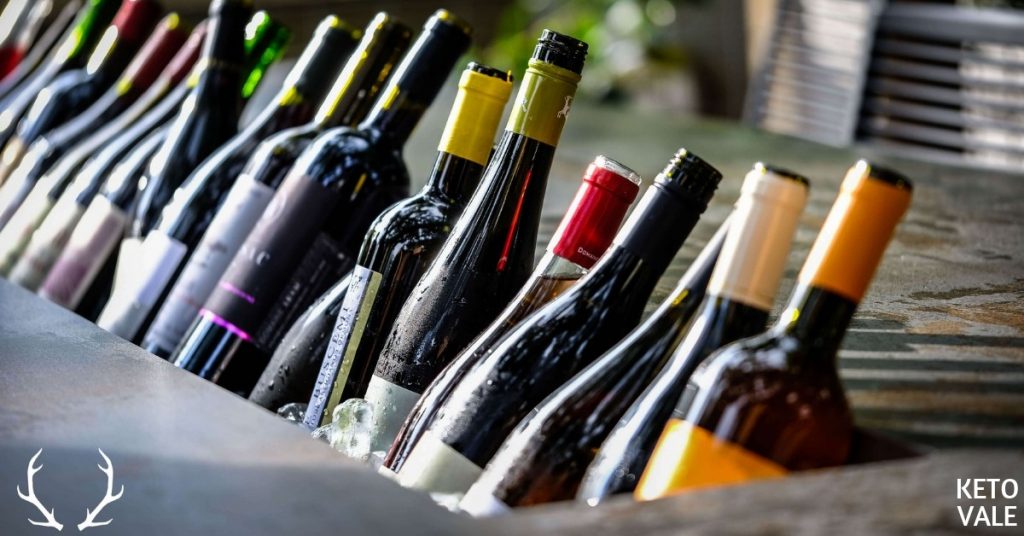 Our top pick for low-carb wine is Dry Farm Wines. It contains natural wine with no sugar added, including less than 1 gram of sugar per liter. The smallest quantity you can buy is six bottles. Prices vary.

For current special deals, check here!
Instant Coffee
Instant keto coffee is like regular coffee, but it also contains added ingredients that help boost ketone product, such as healthy fats from MCT oil, grass-fed butter, and heavy cream. Some keto coffee brands also contain keto-friendly sweeteners and collagen.

Our top pick is Perfect Keto Instant Coffee. It comes in a convenient on-the-go package that you can take anywhere, and features ingredients such as acacia fiber and stevia. It comes in three flavors: mocha, unflavored, and vanilla. Just add hot water!
Coffee Creamers
Coffee creamers are the perfect stocking stuffer. If you're buying one for someone on the keto diet, then make sure it contains very few carbs.

Our top pick is Natural Force Coffee Creamer. It contains organic MCT oil from non-GMO coconuts, organic chocolate flavor, and natural preservatives. A one-tablespoon serving contains 70 calories, <1 gram of carbs and 0 grams protein.
---
Keto Cookware
A keto dieter's food options are pretty limited outside the home. The best way to ensure that you're eating the healthiest foods is to cook them at home yourself! Here are the best cookware gifts you can give someone on a keto diet.
High-Speed Blender
Smoothies are a great breakfast option for someone on the keto diet. We have tons of low-carb smoothie ideas for you to choose from on our website!

You can get the Blendtec Classic Fit Blender. It's a professional-grade blender with several different speeds. The company claims that their blades are 10 times stronger and 80% thicker than other blenders.
Keto Cookbooks
A keto cookbook is a perfect gift for someone who is just starting out on the keto diet. It's also a great refresher for someone who has been on the diet for awhile and might be getting bored with their everyday foods.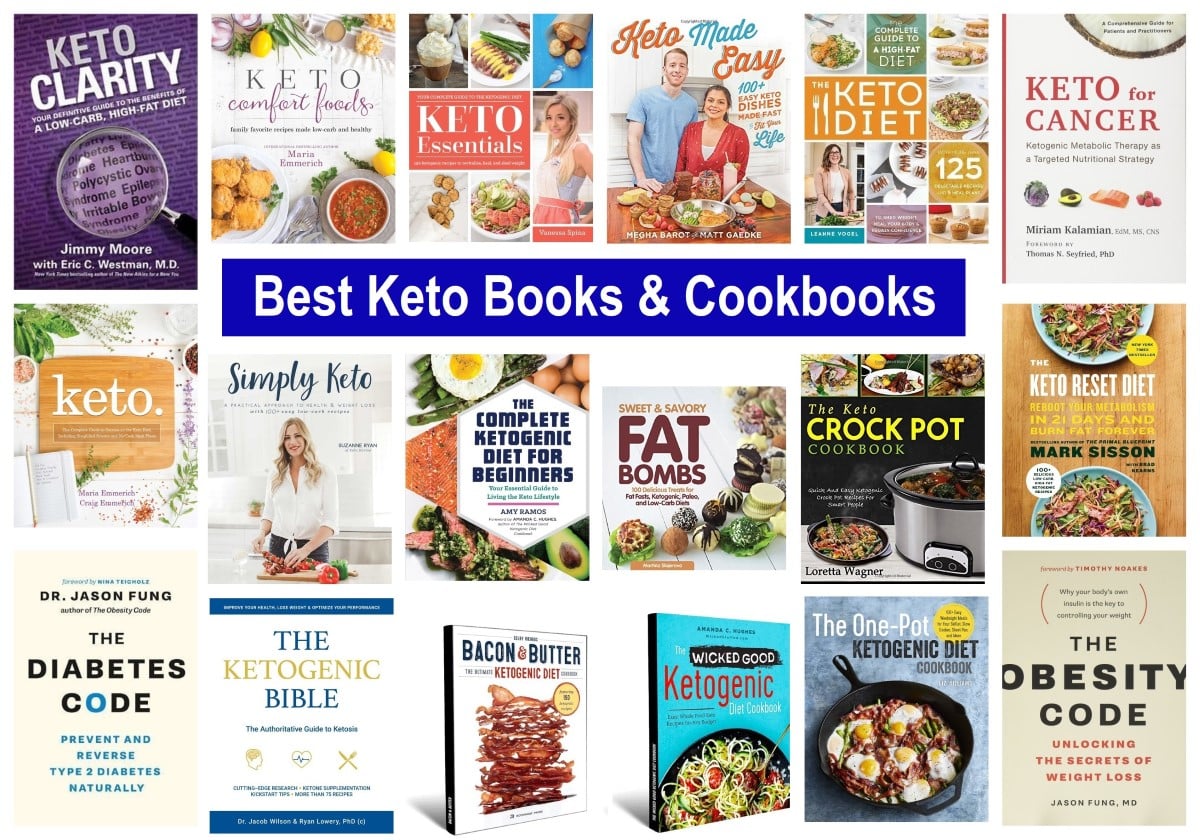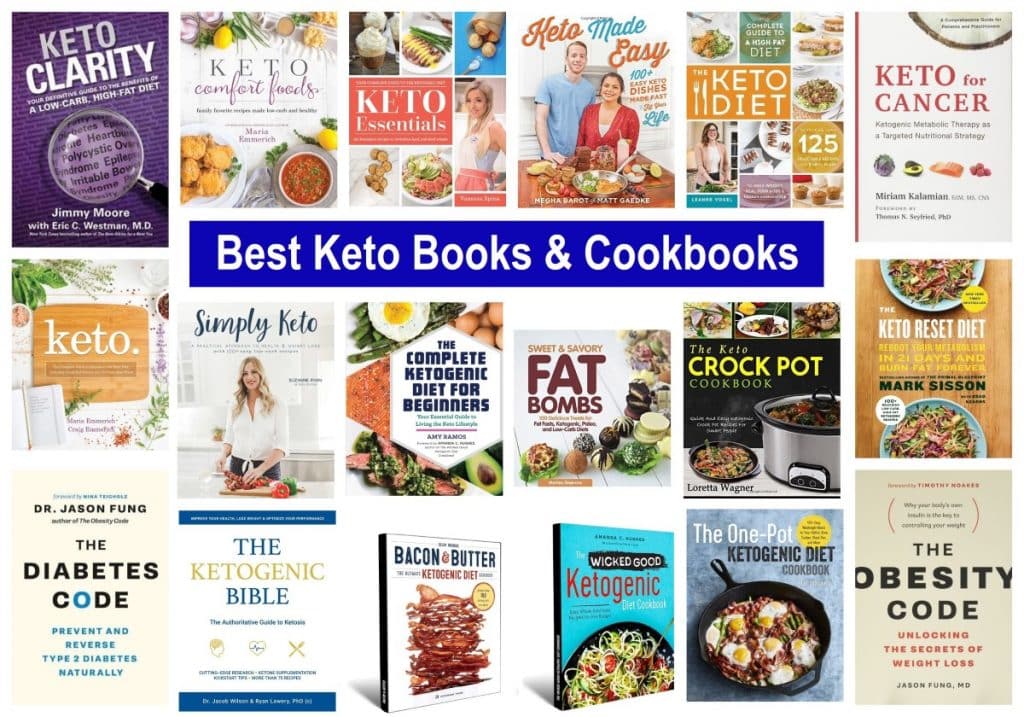 Check our list of keto books here!
Cast Iron Skillet
A cast iron skillet is a great pan to cook meat in, which is a staple food on the keto diet. It requires you to hand wash it and keep it well oiled, but the taste of your food will be well worth the effort to keep it up!

Our top choice is the Pre-Seasoned 12 Inch Cast Iron Skillet from Cusinel. It can be used to grill, cook, or fry fajitas, meat, vegetables, and more. It comes with a rubber handle to protect your hands.
Wok
A wok is a great pan to cook vegetables in. It has higher-than-normal sides, which means you can toss and evenly coat any food you cook in oil and spices. Use it to cook your favorite Chinese dishes!

A good choice is the Calphalon Contemporary Hard-Anodized Flat-Bottom Wok. It includes three layers of nonstick coating and can be washed in a dishwasher.
Instant Pot
Set it and forget it. That's the name of the game with any instant pot. These work great for cutting down the cooking time of meat and other foods that require hours in the oven. It also frees up your oven so that you can cook two dishes at once!

Try the Instant Pot Duo 60 7-in-1 Electric Pressure Cooker. You can use it to cook just about anything. It also includes 14 Smart Programs that allow you to cook on autopilot.
Cupcake or Muffin Tins
Muffin tins are needed to bake your favorite keto muffin or cupcake recipes in! It's one of the perfect gifts for a baker enthusiast.
You can pick this Nonstick Carbon Steel Muffin Pan from AmazonBasics. It comes with two nonstick muffin trays for a total of 24 cupcakes or muffins. It's safe for oven temperatures of up to 500 degrees.
Casserole Dish
A casserole is one of the easiest dishes to make. They also tend to feed a lot of people, which is ideal for anyone who cooks! Check out our best casserole recipes on our website.

Our top pick is the Pyrex's 6-piece Set. This set comes with three different sized casserole dishes and lids for each. You can cook your food right in the dish, let it cool, put the lid on and take to the party. There is no food transferring required.
Vegetable Spiralizer
You can make vegetable noodles using a sharp knife, but they won't look as good as they would if you had used a vegetable spiralizer! This is the perfect tool to make zucchini noodles, which are much lower in carbs than traditional noodles.

This Spiralizer Ultimate 7 Strongest-and-Heaviest Duty Vegetable Slicer is an easy way to turn just about any vegetable into noodles.
Protein Shaker
A good protein shaker is essential to any fitness-minded person.

This BlenderBottle comes in various colors and is perfect for mixing protein powders on the go with very little washing involved.
Food Processor
If you have a high-quality high-speed blender, like a Vitamix, then you might not need a food processor. However, these are great to have if you're looking for an easy way to chop food or incorporate ingredients.

This Hamilton Beach Food Processor comes with a bowl scraper and is made with stainless steel. Use it to make your favorite guacamole recipe!
---
Keto Gear
Know a keto nerd? Humor them by gifting them one of these cool keto gear items and allow them to proudly display their love for fats!
Avocado Socks
You don't have to be on the keto diet to wear these socks, but you must be obsessed with avocados, like we are.
These avocado socks are made from cotton, polyamide, and elastan so that they stay in place. You can order these for men or women. It's the perfect gift for avocado lovers.
Keto Mug
Drinking your coffee in keto mug is the perfect way to start your day.

There are tons to choose from, but we like Foxy Mug's funny ketosis cup. Not many will get the joke, but your ketogenic friend will.
Keto T-Shirt
Know someone who won't stop talking about keto? We've got the perfect gift for them.

Our top pick for a keto T-shirt is from BodyInBeta Keto Diet Apparel. It states, "Caution I May Talk About Keto At Any Time."

Conclusion
The keto diet can be hard to follow without the proper motivation. Giving one of these top keto gifts is the best way to show someone you care about their goals! Be sure to check out our recipes and reviews section for tips on how to use each product.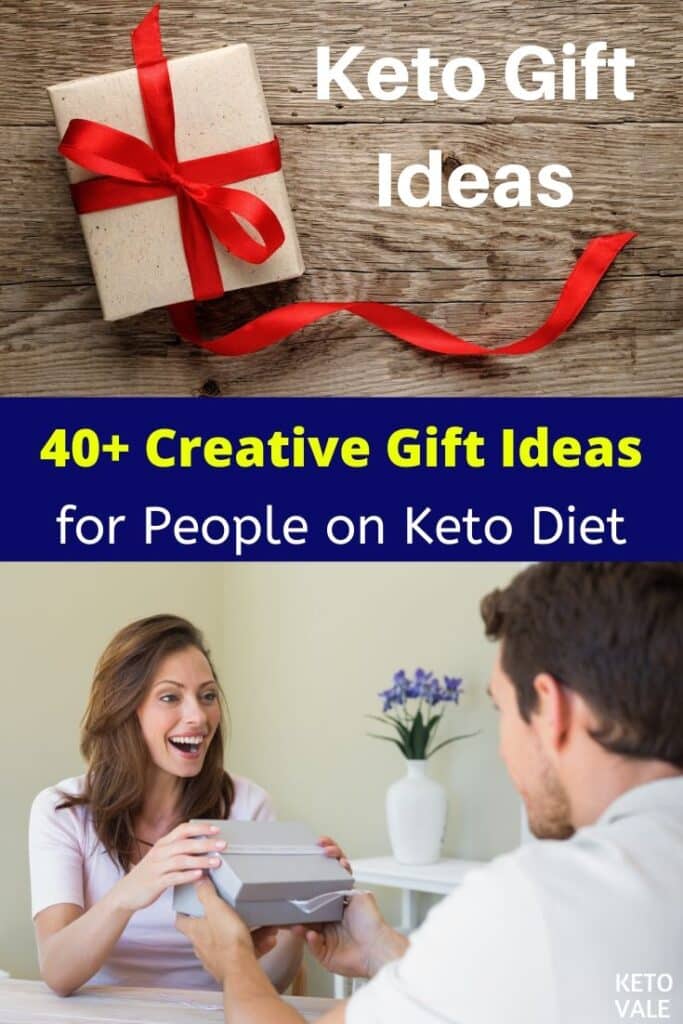 *Photo by lightwavemedia and windujedi – depositphotos