Today we are super excited to share with you an amazing keto success story. Introducing Julie Georgiou! Julie has lost over 153 lbs on low carb ketogenic diet and gained her health back.
If you're new to the keto diet, feel free to read our beginner's guide and keto weight loss meal plan to get started.
If you have a success story to share with our community, please get in touch and let us know about it. We'd love to read your success story!
Without further ado, here's Julie's story:
---
Please tell us your story:
I have been eating low carb for almost 10 years. I have come across with Dr. Berg's YouTube channel and started doing my research. I have convinced my husband to change our lifestyle completely and go Keto seven months ago. We have never cheated till this day. We kept tracking our Macros and did portion control. I have lost 153 lbs with Ketogenic/Low carb lifestyle and maintain my weight with it.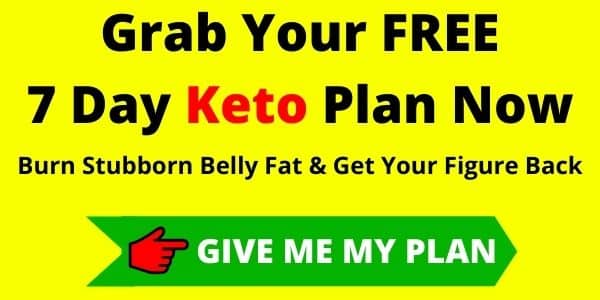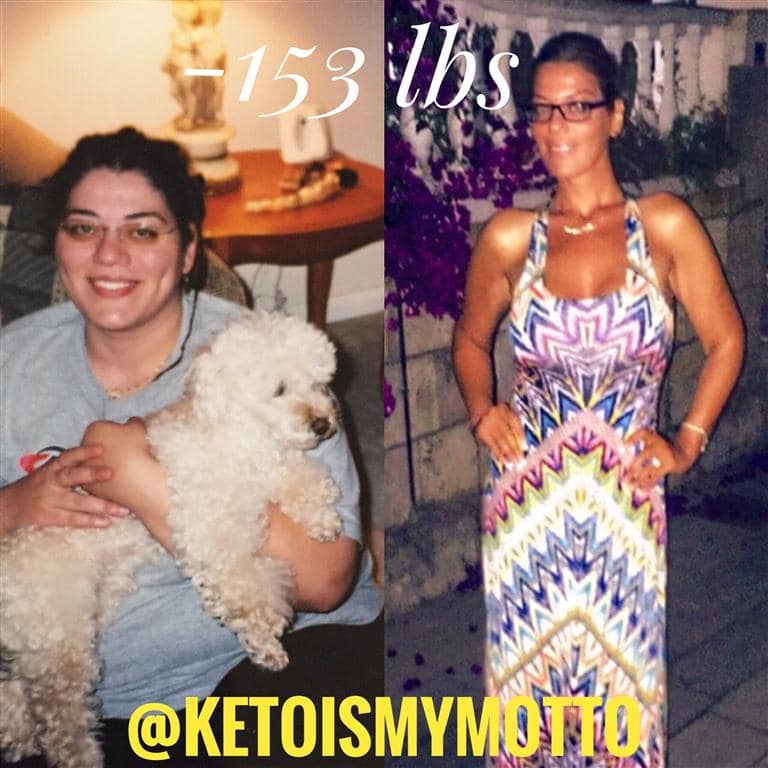 How has your life changed since going keto?
I suffer from Hashimoto's so most of my symptoms went away. My husband is Diabetes free. We both lost weight. I never felt better in my entire life. I sleep better, I have mental clarity, so much more energy and my cravings are under control. My skin literally glows now. I do not get very hungry anymore. Overall I feel fantastic.
What did you personally do in your first 10 days of keto?
My first 10 days on Keto were very smooth. I didn't suffer from keto flu or anything just a slight headache for one whole day. I didn't track my Macros during the first days. I just allowed my body to adjust this new lifestyle without being hungry. I ate until I felt full and started taking my supplements right away. I also doubled the amount of water that I consumed.
Do you count and track macros strictly?
Yes, I do. It keeps me on track as it is very easy to overeat on Keto. I use a keto app called "Eat This Much" to keep my food journal on a daily basis. I write everything down in my notebook during the day, then I enter the data every evening before bed.
Do you exercise?
Yes, I do. My workout routine consists of 45 minutes of Cardio, then 30-40 minutes of weight training and I finish my routine with Pilates.
Have you ever encountered a plateau?
I haven't yet. I have reached my goal weight but I still lose one or two pounds every month.
What is your WHY (your drive/motivation) to keep on track and stay focused?
As I mentioned above I suffer from Hashimoto's. We have a higher risk of Alzheimer's disease than a regular person. So going Keto is a health investment for my future. This is good enough reason for me to stay focused.
What are your favorite ingredients to prepare keto meals?
We live in Greece so we are blessed with all sorts of fresh and organic ingredients grown locally. I try to cook a variety of Keto friendly meals. But we especially love lamb, fresh seafood, eggs, extra virgin olive oil, and greens.
What does your meal plan look like?
I love having cooked meals rather than a quick Keto fix like cheese and salami. I have my own recipes posted on my IG account as well I love Ketofying regular recipes. I usually come up with my own. So I try to make oven baked meat varieties that I can consume with fresh green salads most of the time.
I only eat twice a day and no snacks in between. I love fried or boiled eggs and bulletproof coffee for breakfasts. I usually go shopping on Saturdays and get whatever looks incredible then make my meal planning for the upcoming week on Sunday afternoons.
Is there any book or resources that you would recommend to our readers?
I would recommend Dr. Berg's YouTube channel.
In one or two sentences, why do you think you are successful in this keto way of eating?
I am doing this for my health. I am a very disciplined person in nature so it helps me stay focused and not give in to temptation.
Finally, What advice would you give someone who is just starting out on keto?
I would like them to consult their health professionals before doing this major lifestyle change first of all. If all is well, start slow and allow their bodies to a be fat adapted. Do not focus on weight loss only. There are many many more health benefits that Ketogenic lifestyle will bring into their lives. Drink a lot of water and stay positive.
---
We'd like to thank Julie for sharing with us her tips and story. You can follow Julie on Instagram at @ketoismymotto for more inspiration.