This amazing Chicken Liver Pate is submitted to us by our member Natalya Svoyskaya. We hope you enjoy this recipe as much as we did. Here we go:
The other day I went out for a dinner with a friend of mine. We were browsing the menu when I was asked if I was still on a diet. And to my own surprise, I answered that I wasn't on a diet I just choose not to eat certain food family and of course at that same minute a waiter brought a bread basket but I didn't even blink or looked his way.
And it made me thinking that even though I'm following keto life style I don't feel deprived of anything in terms of food or how fancy I can go with my meals.
So we only limit ourselves in our mind but if we use our imagination sky is the limit. With that said I decide to go a bit gourmet and make chicken pate. It's not foie gras but delish and won't break the bank.
---
Let's Ketofy It!
Put the butter in heated olive oil to melt.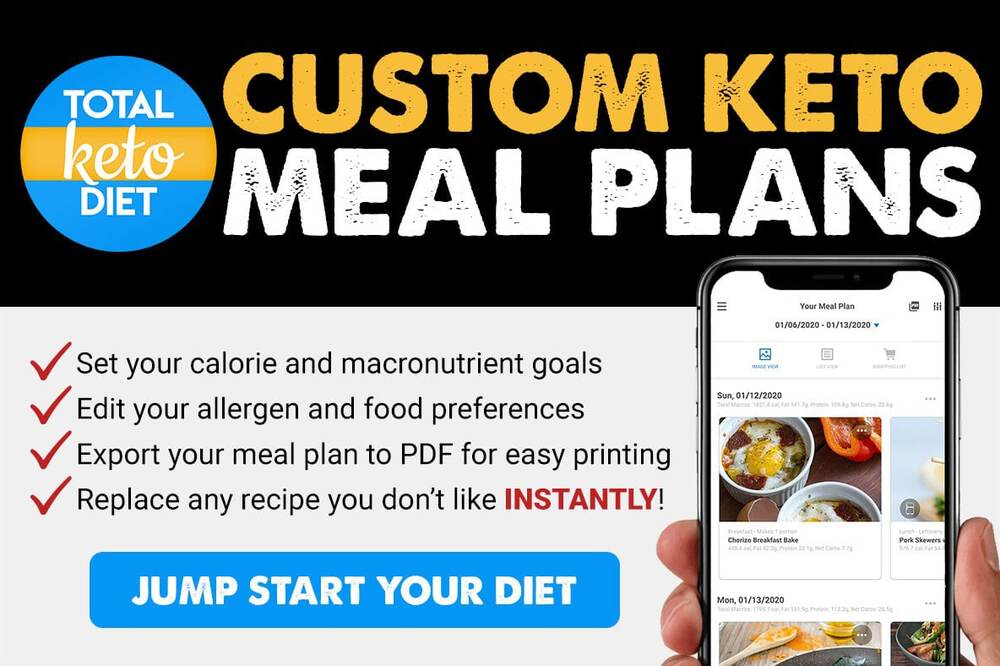 Chop the garlic and onion and toss them in the pan. Sauté for around 5 minutes until they soften.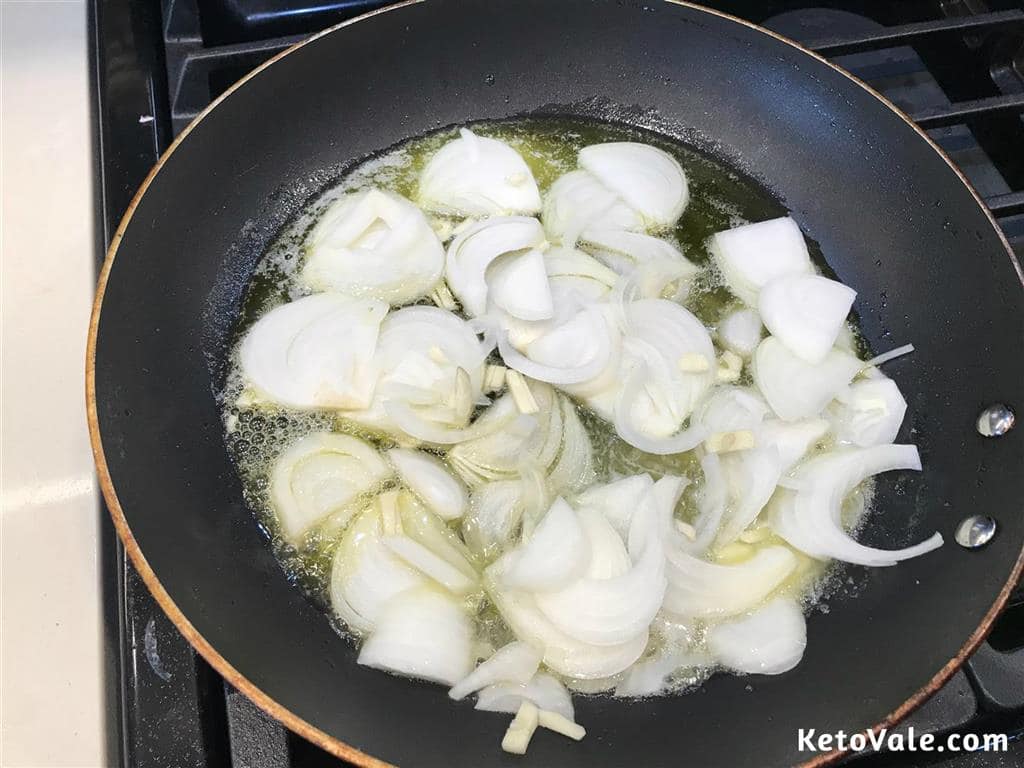 Gently put the chicken liver in the pan. Toss in the spices and stir to combine. Leave to cook until half done and has moist inside.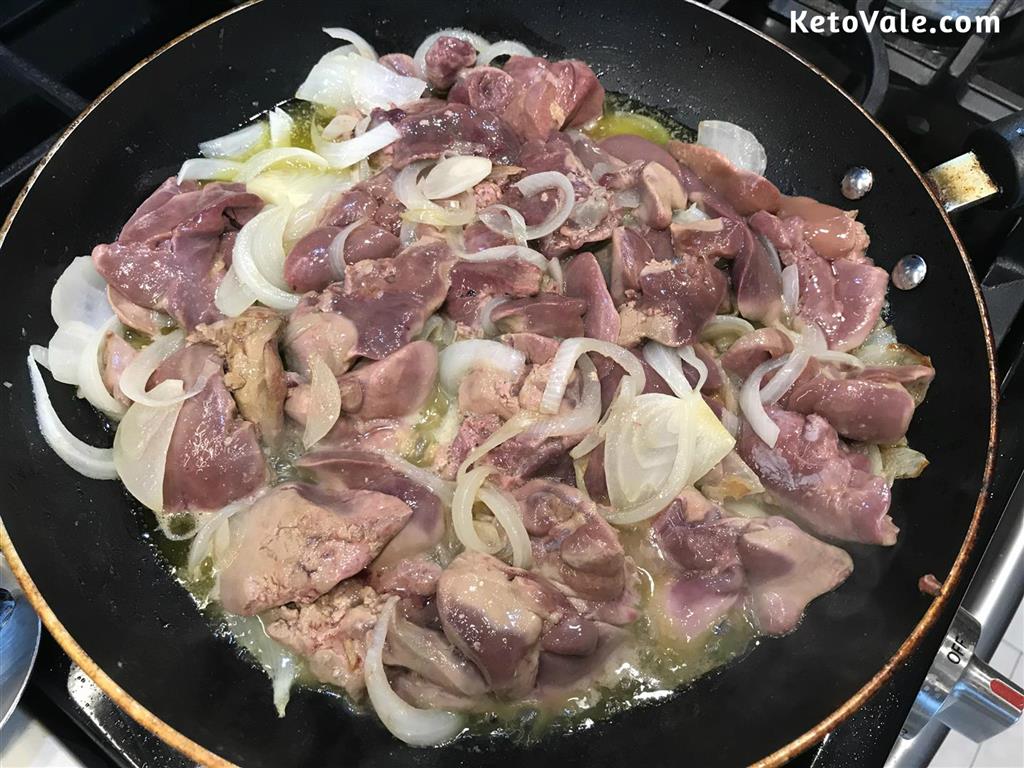 Pour the wine in the pan along with the cream. Cook the liver up till you can no longer see any pink spots to make sure it is thoroughly cooked.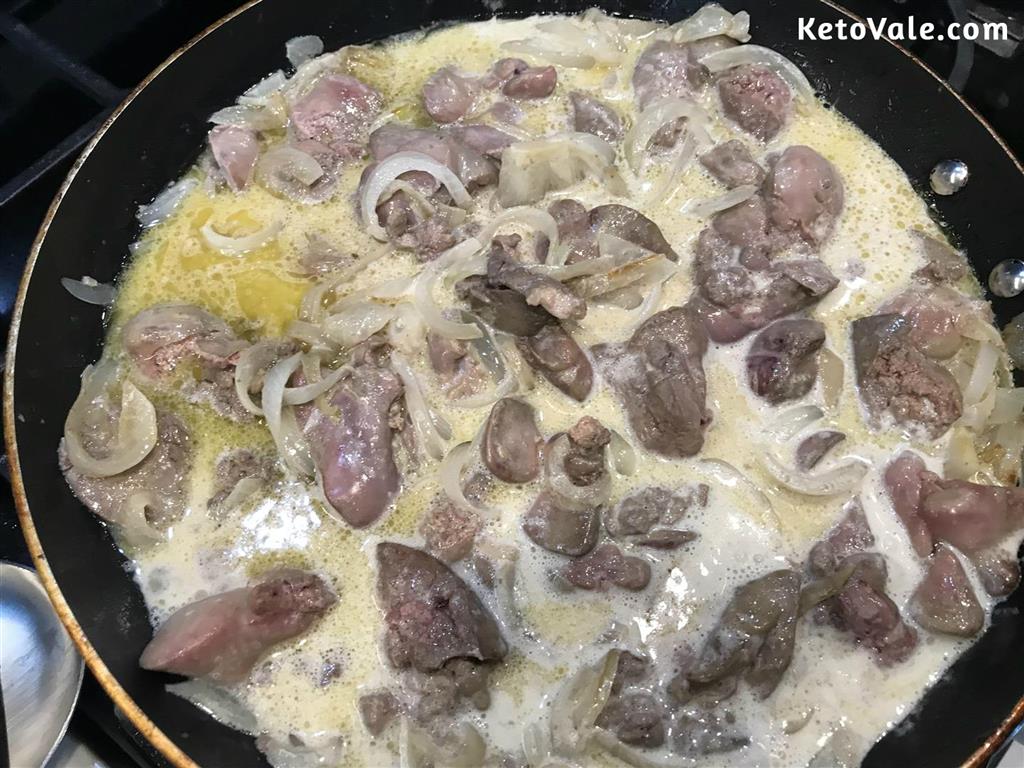 Transfer the contents of the pan into a blender. Add more/less cooking sauce depending on how thick you want it. Adjust the flavor with more spices.
Pour the blended mix into mini cupcake molds. Keep them in the fridge until ready to serve.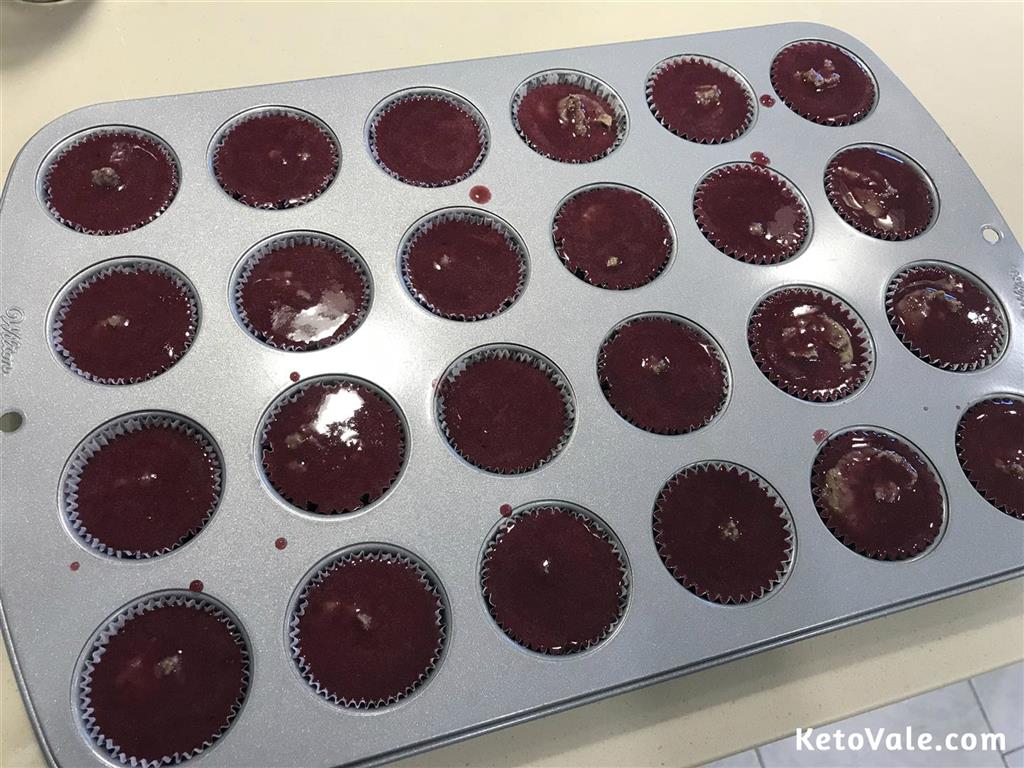 Place the cupcake on top of a bed of cucumber slices. Enjoy.
Chicken Liver Pate – Keto Friendly
A delicious side dish to serve with keto bread or veggies.
Instructions
Melt butter in olive oil

Cut onion and garlic and cook for a about 5 min till it gets soft

Add chicken liver, and spices cook till it's half done, it still should be moist inside

Add wine and cream, cover your pan and cook till it's no longer pink inside (better safe than sorry)

Once done put all liver and onion and some cooking sauce into blender. Tip: depends on how creamy you want it add more/ less liquid. Adjust spices to you liking.

Distribute it between mini cupcake forms and store the rest in the fridge for later use. You can serve it with cucumber slice.
Notes
I distributed it between mini cupcake forms and put some blueberry jello (sugar or any sweeteners free). To make distribution mess free put your pate in a ziplock and cut a corner. Blend a handful of berries add some water, remove any seeds by running it thru a sieve, add gelatin according to the package instructions. Put it in a fridge. You can serve it on a cucumber slice or make a boat with lettuce leaf or scoop it with celery sticks! Hope you find it useful! Enjoy it!
Nutrition/Macros
Nutrition Facts
Chicken Liver Pate – Keto Friendly
Amount Per Serving
Calories 127
Calories from Fat 90
% Daily Value*
Fat 10g15%
Cholesterol 149mg50%
Sodium 48mg2%
Potassium 103mg3%
Carbohydrates 1g0%
Protein 7g14%
Vitamin A 4390IU88%
Vitamin C 7.2mg9%
Calcium 12mg1%
Iron 3.4mg19%
* Percent Daily Values are based on a 2000 calorie diet.
Pin To Save This Recipe