Today we are super thrilled to share with you an incredible keto success story from Elena Juarez. Elena has lost 100 pounds on keto within a year. Not only she achieved incredible success with keto, her family members also experienced amazing results.
In this article, you will learn her fascinating story and super helpful tips.
If you're new to the keto diet, feel free to read our keto guide here and meal plans here to get started.
If you have a success story to share with our community, please get in touch and let us know about it. We'd love to read your success story!
Without further ado, here's Elena's story:
---
Please tell us your story and how you discovered Keto: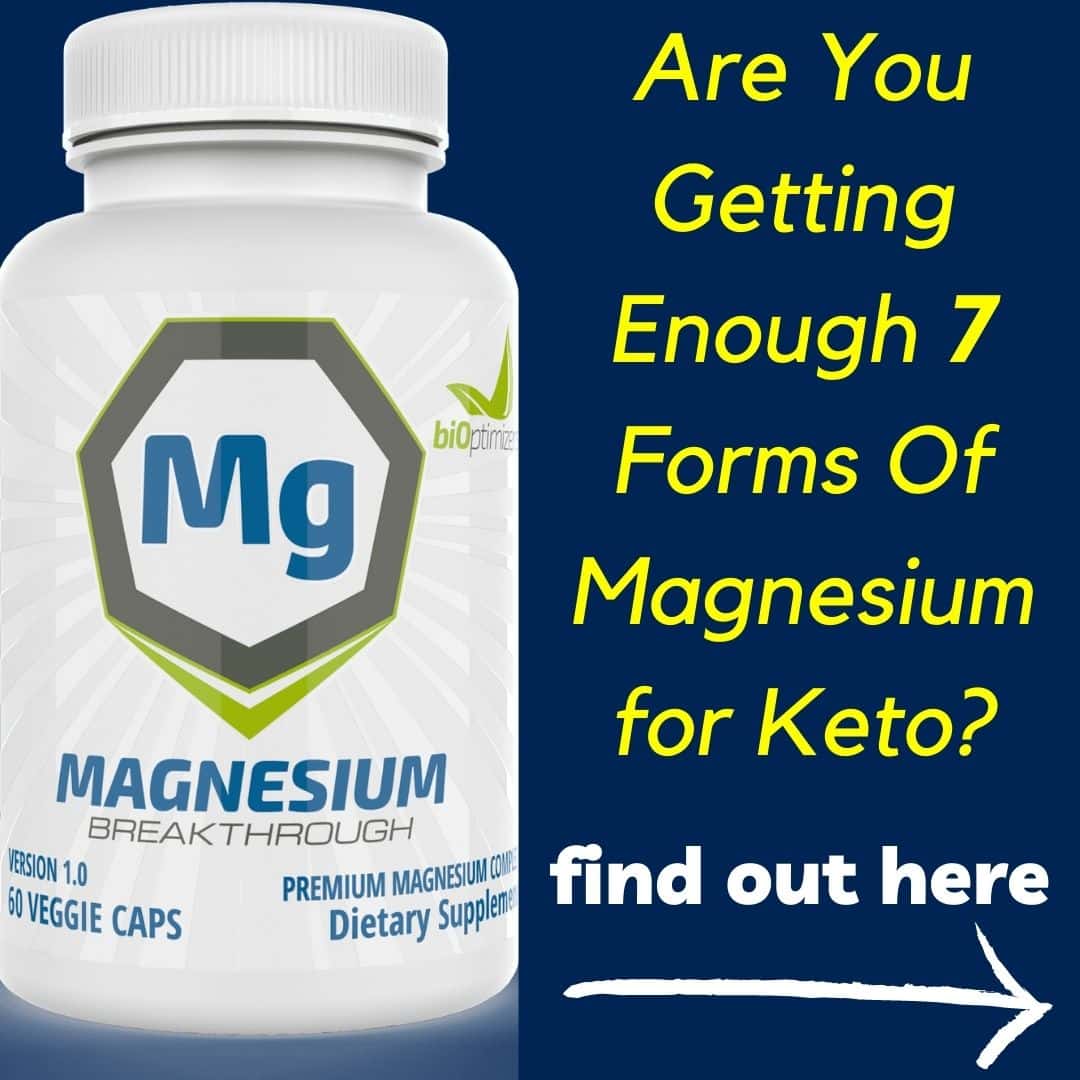 My name is Elena Juarez. I've been overweight almost my entire life. Growing up, my mom tried putting on every diet she heard of with no success. Although I was overweight, I was always a healthy person. Never had any issues besides being physically uncomfortable. Now that I'm an adult and have my own children, I see the struggle it was for her and how she must have been concerned for my health.
My oldest daughter (9 years old) came home from school one day with a letter from the nurse's office asking us to have her checked for diabetes or any disease associated with obesity. She, unfortunately, opened it up on her way home and read it. She came home crying asking us if she was going to die. I assured her she would be fine and that I would take her to the doctor to make sure everything was okay. In the meantime, I knew I had to take action to change our lifestyle.
That night while checking online for a solution, an ad popped up on Facebook about a 6-week transformation challenge. I quickly messaged them and they called me the following morning asking me to go on the following Monday.
That day I took my daughter to the doctor and Monday got the news that she was fine for now but there was some concern for her near future health. The doctor suggested also to get her on a Paleo diet. Coincidentally, the 6-week challenge consisted of following a Paleo diet so I thought it was perfect. I signed up and started immediately following every instruction they gave me.
During this 6 week challenge, a girl there told me about Keto. I didn't pay much attention because I was committed to this challenge and wanted to see it through (also, I thought it was a crazy idea that I'd be losing weight eating butter, cheese, and bacon).
At the end of the 6 weeks, we all went in for measurements and weigh in and I had managed to lose 7 lbs out of the 20 I had hoped for. I was so upset! I left and remember asking her, "How do I do this Keto diet?" She referred me to a website and told me to do my research. I thought, "Why can't you just tell me what to eat?" Nevertheless, I researched and started learning about macros and everything that had to do with Keto.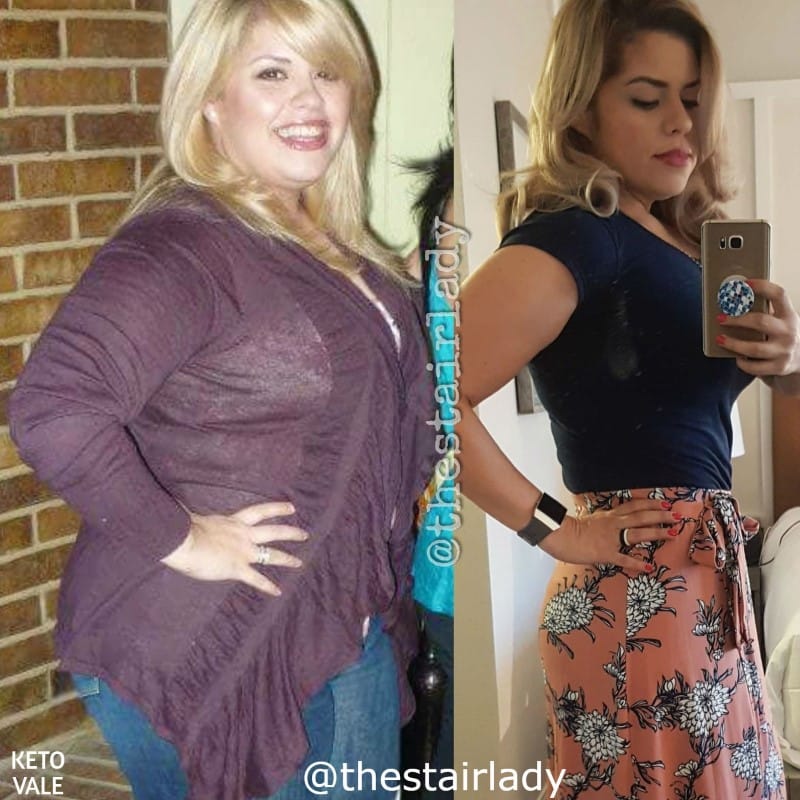 After about 3 weeks of researching, I decided to dive in head first. My husband thought I was crazy for eating that much fat and expecting to lose weight. A week later we went on vacation and I thought, how am I supposed to stay on track? But again, after researching online I thought I could do it.
While on vacation, we were having lunch with a friend and my husband mentioned to him how I was on this "crazy diet" where I thought I'd lose weight by eating all this fat. He said, "oh yeah, the high-fat low carb diet. I do that also". Then he showed my husband a before and after photo of where he lost 50 lbs in 3 months.
My husband was convinced and started the diet that very same day making it a lot easier for me to be keto on vacation. A week later, he weighed himself and he said "I had to jump on the scale 3 times! I couldn't believe it, 7 lbs down!". I also lost 7lbs my first week which made me a believer immediately. I never looked back and have been Keto since.
My daughters were keto for the most part in the beginning but I did allow them to have fruits and other vegetables while I weaned them off of bread, pasta, rice, and tortillas.
Now they are just as keto as we are with the exception that I allow them to have up to 30 net carbs. My little one gets regular treats every now and then when she's not with her older sister.
My husband reached his goal of 25 lbs lost in one and a half months, I recently completed my one year being on Keto with a 100 lb loss and we are all happy to report healthy lab test results every 3-6 months.
I'm very thankful for allowing myself the time to research and really learn about this lifestyle, it definitely has been life-changing.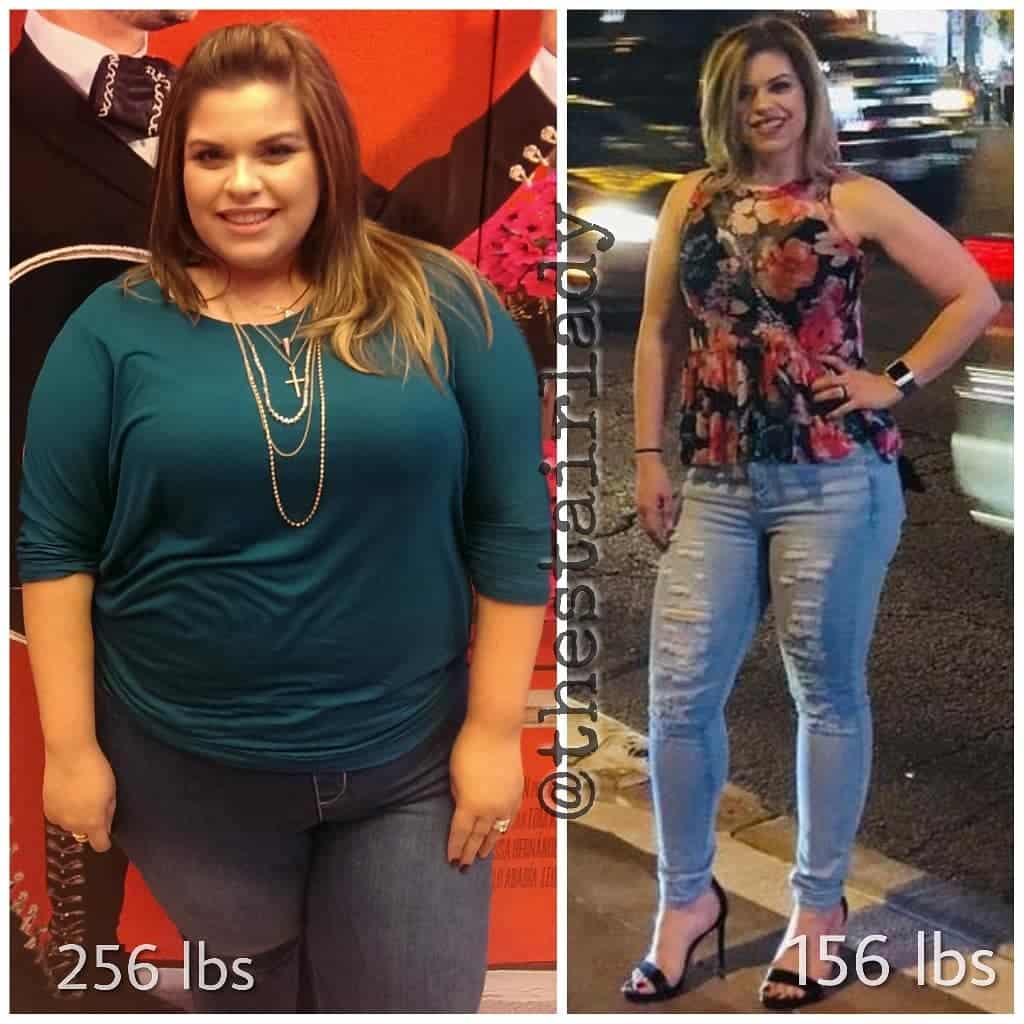 How has your life changed since going keto?
Our lives have dramatically changed in many ways. We do more physical activities as a family with much more energy than before, our grocery bill has drastically gone down, and our overall attitudes/mental well being have changed for the better.
What did you personally do in your first 10 days of keto?
At the beginning of my journey, as I tried to understand Keto and how it works more, I figured my macros and made my own personal meal plan based on those macros. I ate the same thing over and over so I had time to research other things like what to eat, portion control, etc.
Do you count and track macros strictly?
I'm a firm believer that the only way to have true weight loss success is by measuring and tracking your food and macros. When I want to hit a goal by a certain time, I make sure I meal prep and measure/track everything. If I want to take it easier, I just make sure to stay under 20 carbs a day and just watch for portions and focusing on eating only when I'm hungry.
Do you exercise? If yes, what's your workout routine like?
I workout 4-5 times a week doing kickboxing (one-hour workouts). Kickboxing consists of cardio and strength training. It's a workout that has been fun for me to do and is constantly changing up so I don't get bored.
Have you ever encountered a plateau? If so, how did you get over it?
When I plateau (it's happened about 3 times), I make sure my macros do not need to be re-calculated (if they do, I re-calculate) or I try intermittent fasting and make sure to drink a lot of water in between meals. That usually helps break my stalls.
What is your WHY (your drive/motivation) to keep on track and stay focused?
I think the biggest reason I didn't give up this time is really many reasons.
First, my daughters. I wanted to finish what I started because after all, I am leading by example and not only do I want them to not give up, I wanted them to see us living a healthier lifestyle and for it to be a normal thing for them.
Second, last year I started a week before my birthday and as I sat there for my birthday thinking what I could possibly buy myself as a present, nothing seemed to make me happier. I really did some reflecting on my life and what would make me happiest (I've always considered myself a happy person but knew there was something missing) and the only thing I could think is to accomplish something money couldn't buy.
Third, this "diet" quickly became a lifestyle and so easy for me to follow as the food is really delicious and I wasn't starving myself. I also feel it made me understand and repair my relationship with food.
What are your favorite keto meals/recipes?
My favorite food in the world is Pizza. I think most of my followers know that by now. So I always have ingredients on hand to make fathead pizza. Almond flour, mozzarella cheese, eggs, baking powder and Italian seasoning.
I also like to keep Lily's or Know chocolate chips on hand to make my daughters chocolate chip cookies using almond flour. Some of our frequent foods that make it to our meal planning/prepping are just that, pizza, cookies, pancakes, and chickens with a side of mixed greens or Brussel sprouts.
A lot of people ask me where I get my recipes from. I usually just take what I'm craving and make it Keto. No recipe required as I've always been a "natural" at cooking and baking. But if I do need a recipe, I love to go where I started; Ruled Me, Dr. Eric Berg and All Day I Dream About Food have helpful information and recipes.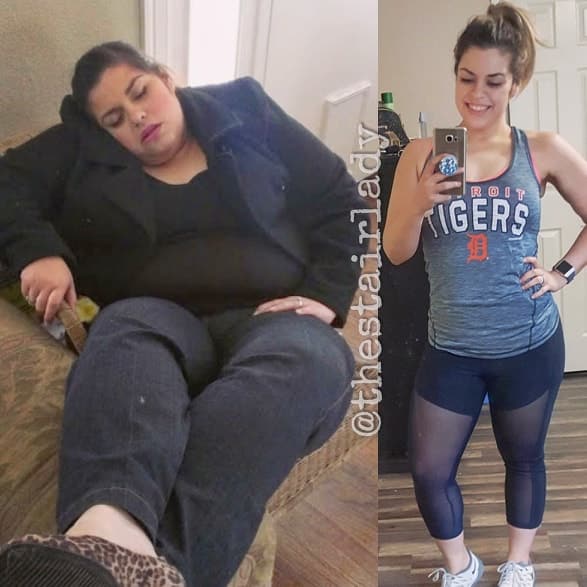 What makes you successful in this ketogenic way of eating?
The most common messages I get asked is about motivation. Where do I get my motivation or how do I get motivated. The truth is, we aren't always driven by motivation. It's a combination of motivation and DETERMINATION.
You really have to buckle down and stay focused on your goals and plans, even when you're not motivated. I think the biggest reason I've been able to achieve what I have so far is because I knew to plug in one when the other was missing. It's like that quote says, "A dream written down with a date becomes a goal. A goal broken down into steps becomes a plan. A plan backed by action makes your dreams come true."
Finally, What advice would you give someone who is just starting out on keto?
My advice for anyone who wants to start Keto is to cut out all known carbs and sugars (bread, pasta, rice, candies, ice cream, etc) research and learn as much as possible. I was surprised to learn a lot of things we could not have or that had a lot of carbs while doing my research. A lot of times, we want the solution to be handed to us but Keto is not a one size fits all. You have to learn how it works and how it can benefit you.
We'd like to thank Elena so much for sharing with us her inspiring story and useful tips. You can follow her on Instagram at @thestairlady for more tips and motivation from her.