Today we are so excited to introduce you to our next guest Cheryl Stytle and her success story. Cheryl has been on keto since February 2017 and she has lost over 60lbs so far and still going strong.
If you're new to the keto diet, feel free to read our keto guide for getting started and check our sample meal plan!
If you have a weight loss story to share with our community, please get in touch and let us know about it. We'd love to read your success story!
Without further ado, here's Cheryl's story:
---
Please tell us your story:
This picture is a year ago, it is the most recent one I have because I felt too ashamed and self-conscious to take any more. I started keto on 17th February 2017 weighing 230lbs and until now (October 2017), I have lost over 60lbs.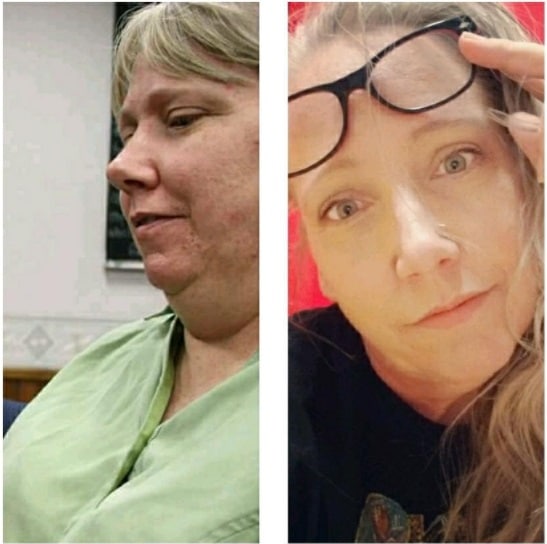 Being in nutritional ketosis helped restore my self-esteem and I am forever grateful and very happy with my results from being on the keto diet. I can't wait to see more results as I continue my journey.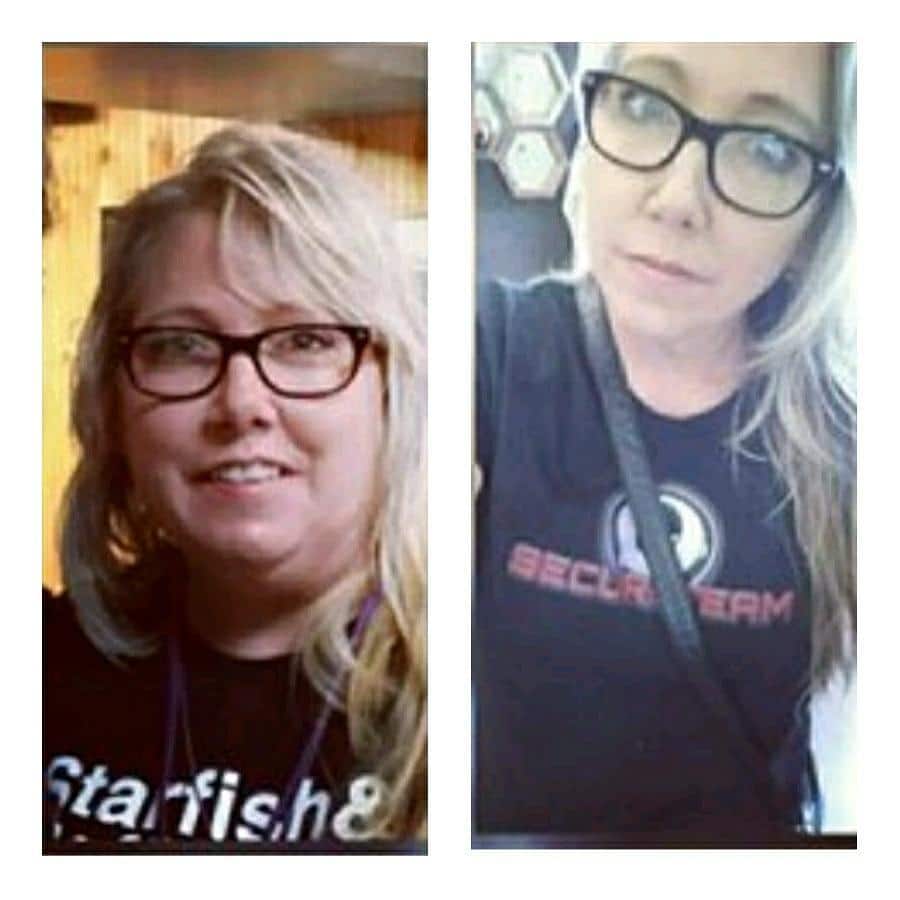 How has your life changed since going keto?
I have more hope and self-esteem and I want to go further.
What did you personally do in your first 10 days of keto?
I had lots of keto coffee and ate pretty simple. Eggs bacon, cheese and a whole avocado every day. I kept my fat very high with butter on everything.
Do you count and track macros strictly?
I did in the beginning, now I just know them.
Do you exercise?
No, but I'm looking forward to.
Have you ever encountered a plateau? If so, how did you get over it?
I did. I started intermittent fasting with a 4-hour eating window and I started losing again.
What is your WHY (your drive/motivation) to keep on track and stay focused?
Simply the AMAZING changes I have seen. I want to get back in to shape. I want to be here for grandchildren.
What are your favorite ingredients to prepare keto meals?
Butter, bacon fat, cream cheese, and heavy whipping cream a fat sauce
What are your favorite keto meals/recipes?
Chicken Alfredo with extra fatty sauce, a big salad with avocado, keto coffee.
Is there any book or resources that you would recommend to our readers?
Watch all of Dr. Eric Berg' s videos on YouTube. He has the why and how.
Finally, What advice would you give someone who is just starting out on keto?
Jump in, learning takes time. Pay attention to the GI of food. Do keto coffee.
---
We'd like to thank Cheryl again for your inspiration. You can follow Cheryl on Instagram at @7cheryl1999 for more keto tips from her.