If you are looking for a dish that has it all, this is it. It has all the creaminess of the avocado, the crunchiness of the bacon, and the lushness of a boiled egg stuffed inside.
This dish is packed with protein and will keep you full for a while. It is a great lunch option and it can be nicely paired with a salad. Just slice the avocado and serve it over the salad of your choice.
In this particular recipe, we used a smoker to add the wood flavor to the bacon and finished it on the grill to crisp up the bacon. Obviously, this is a perfect addition to a barbecue meal. But this recipe can easily be made in the oven, starting with a low temperature (225°F) for about 40 minutes and changing the over setting to broil for another 10-15 min to make the bacon crispy.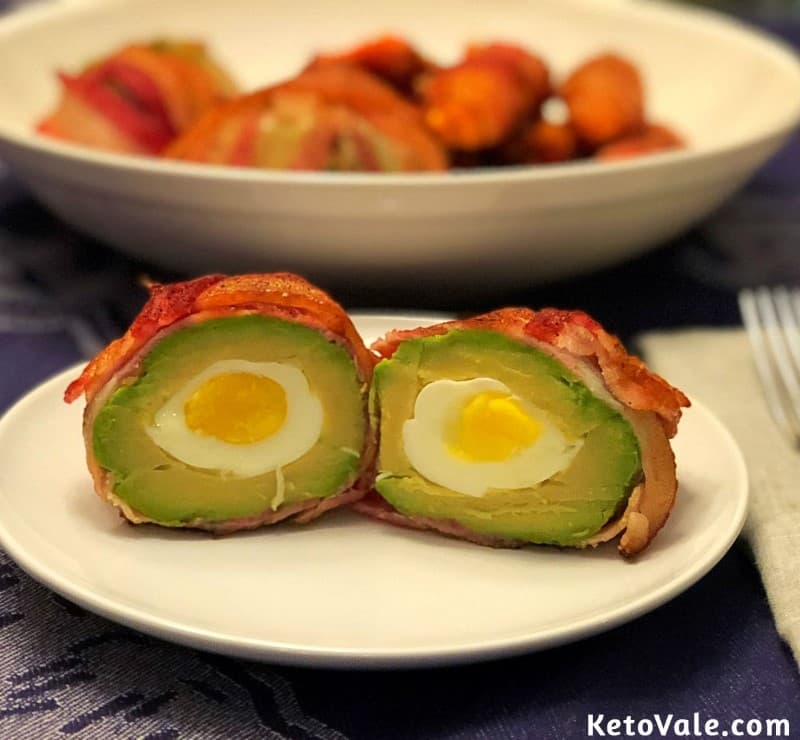 We sprinkled barbecue seasoning on top (keto friendly) to make this fitting for a barbecue meal. When choosing seasoning, make sure it is gluten-free and clean with no junk such as MSG and sugar.
Dry rubs tend to be a better option for flavoring meat because they are less likely to contain as many added sugars. Additionally, it's best if you can make your dry rub at home because then you can control the ingredients that go in.
We recommend making your own BBQ rub by mixing a little bit of salt, pepper, spices, garlic, onion, paprika, and red pepper together. This will give you plenty of flavor and sweetness without refined sugars.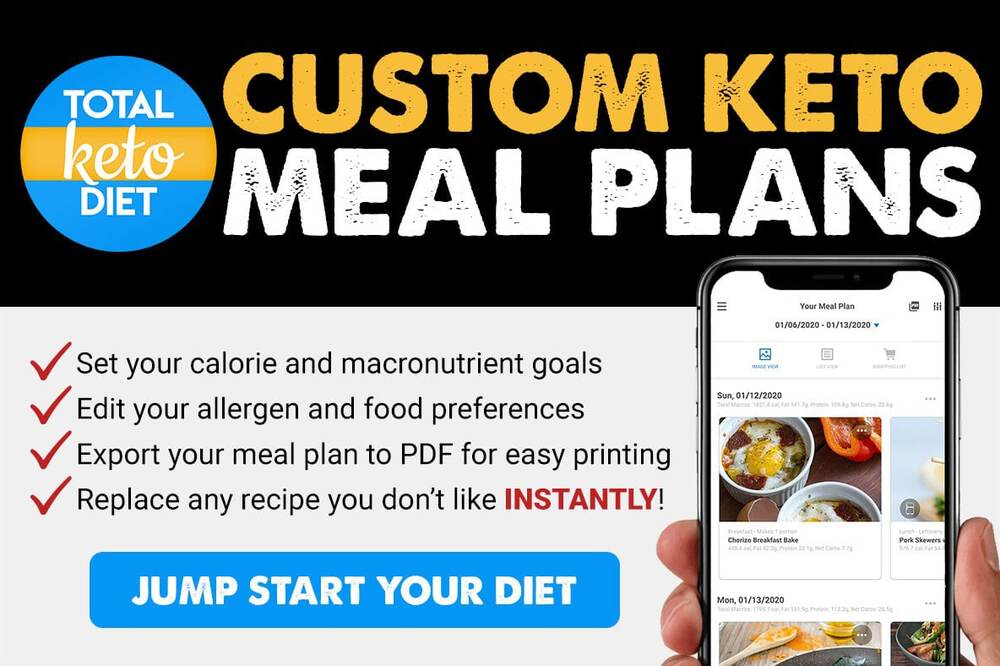 You can also use any low carb dry seasoning of your preference such as taco seasoning or plain salt and pepper will do just fine. So, go give this recipe a try and you will see how fun and delicious it is.
This dish is high in calories as it contains egg, bacon, and avocado. However, this is not a bad thing as it will keep you full for hours. The recipe below is for 6 servings, which is great for a weekend lunch with family and friends, or a meal prep for the whole week.
Save this recipe by pinning this picture to your Pinterest board for later use!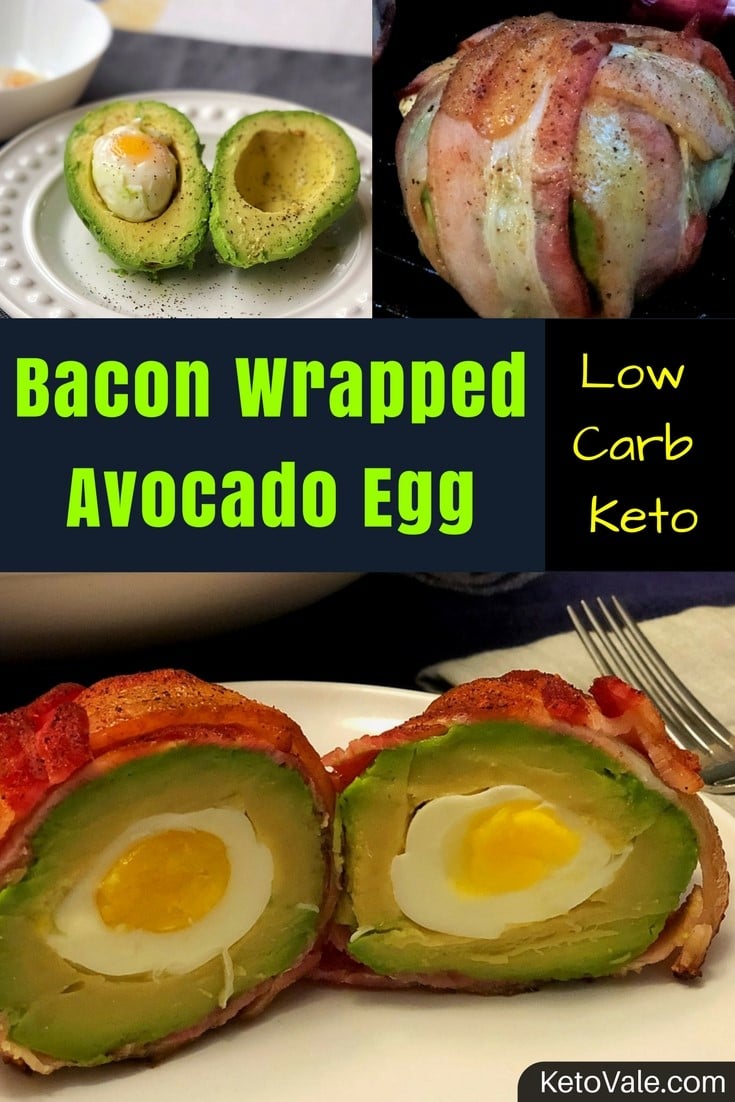 ---
Let's Do It!
Start by boiling 3 pieces of eggs for about 5 minutes. Wait until the eggs are hard enough yet soft and runny inside.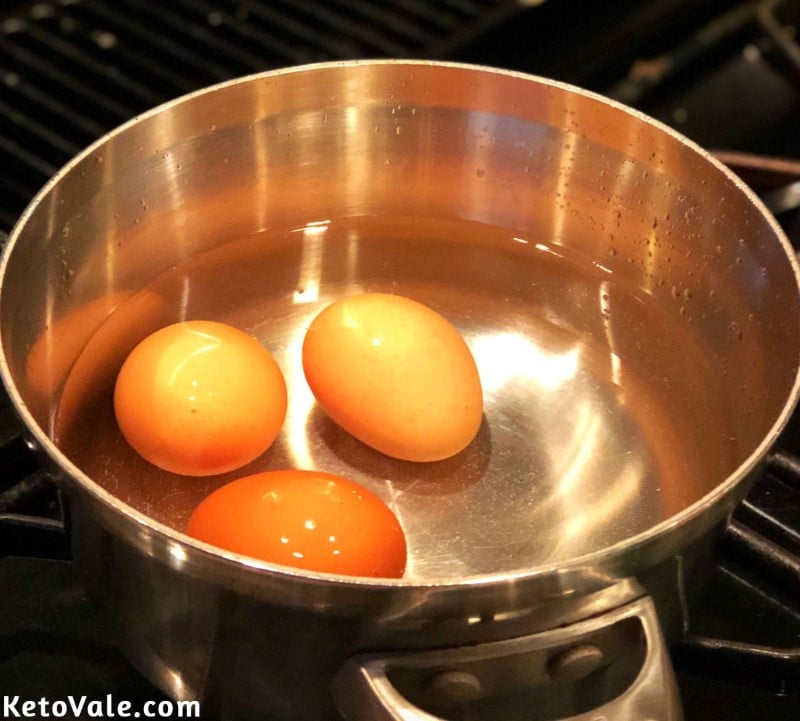 Once cooked, peel eggs and set aside. Meanwhile, prepare the avocadoes and cut them in halves. Remove the seed inside and spoon around the pit for a whole egg to fit.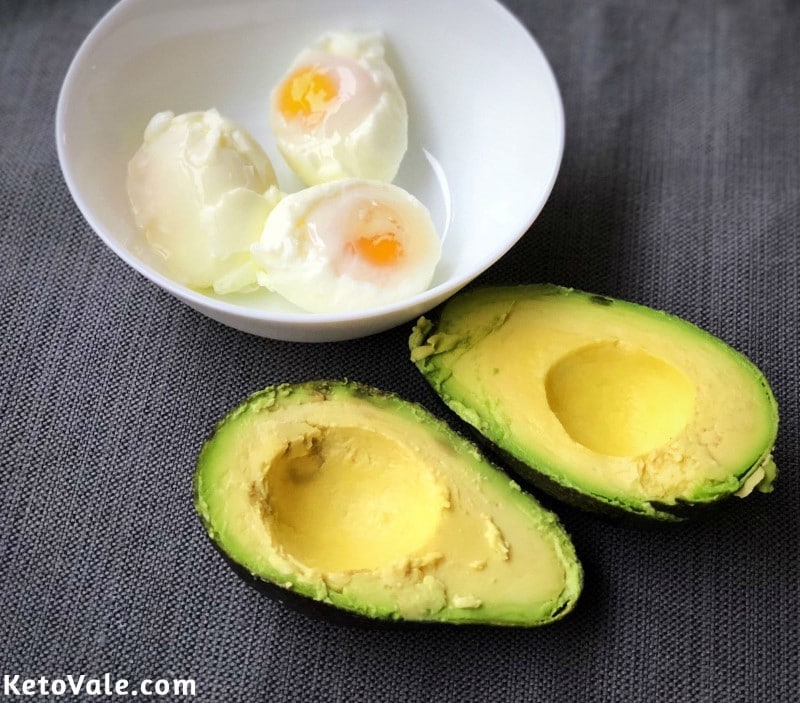 This time, peel off the skin of the avocado and stuff the egg inside. Season with salt and pepper for an enhanced flavor.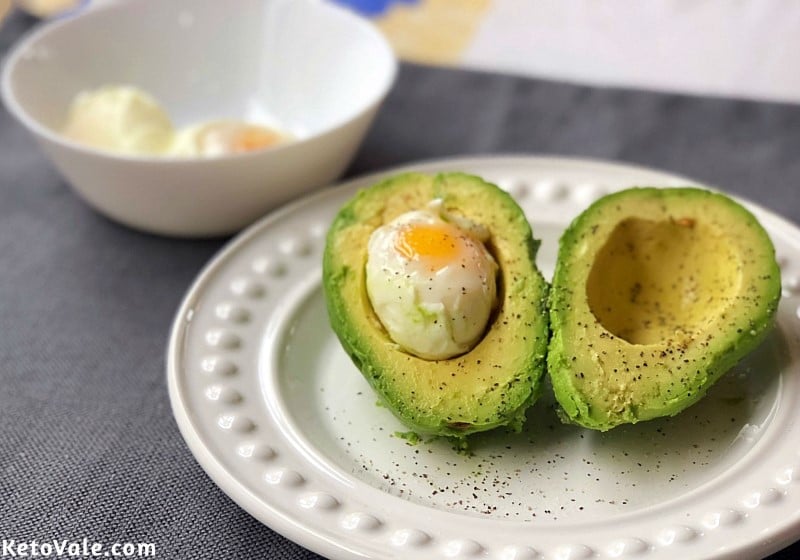 Once done, place the other half of the avocado on top making it look like a sandwich, then wrap around it the bacon strips. You may use a toothpick to make sure that the bacon is in place.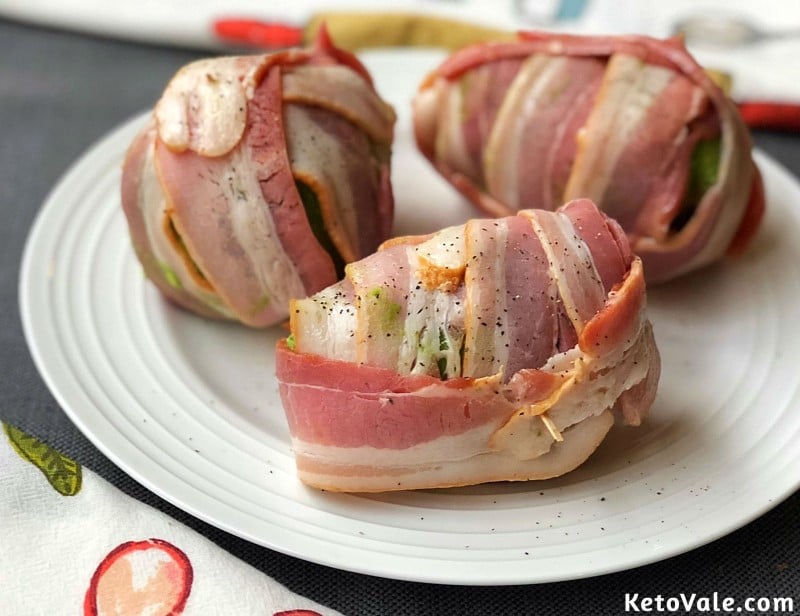 Transfer the avocados in a wood smoker which is set to low at about 190°F. Let it cook for 40 minutes or until the bacon is ready.
Finally, prepare a grill, set it to high, and cook the avocados on it for about 5 to 10 minutes. You may also check whether the bacon has turned crispy and golden brown, and you're good to go. Serve and enjoy as an appetizer or a compliment with a side salad.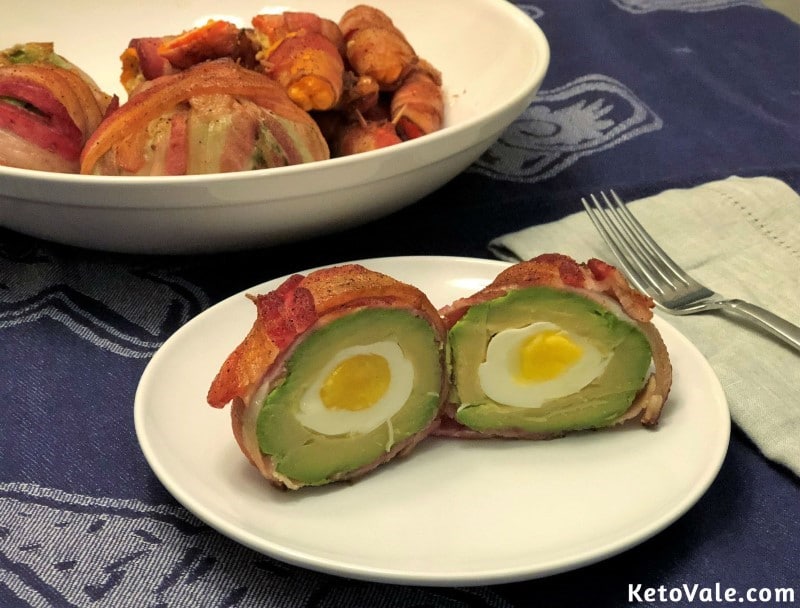 Related:
Bacon Wrapped Egg Stuffed Avocado
Bacon wrapped egg stuffed avocado is keto-friendly and healthy. Let's try this for your meal.
Ingredients
3

eggs

3

avocados

medium size

1

lb

thin sliced bacon

a

pinch

BBQ Dry Seasoning

keto friendly

Toothpick

to help build

salt and pepper to taste
Instructions
For about 5 minutes, boil 3 pieces of eggs. The eggs must be hard enough to be peeled, but still soft and runny on the inside.

After cooking, peel the eggs and reserve. Divide the avocados in half and remove the seed inside. Spoon the avocado around the pit just enough to fit the whole egg.

Peel off the avocado skin and set the egg inside. Sprinkle with some salt and pepper to enhance the flavor.

Put the half of the avocados on top of the other halves, sandwiching the egg in between. Prepare the bacon strips and wrap them around the avocados. Use a toothpick to secure the bacon in place.

Prepare a wood smoker and set it to low, about 190°F. Transfer the avocados in the wood smoker and leave for 40 minutes until the bacon is cooked.

Set a grill to high and place the avocados on it. Cook for 5-10 minutes or until the bacon turns crispy and golden brown. Serve as an appetizer or with some side salad.
Nutrition/Macros
Nutrition Facts
Bacon Wrapped Egg Stuffed Avocado
Amount Per Serving
Calories 508
Calories from Fat 423
% Daily Value*
Fat 47g72%
Cholesterol 132mg44%
Sodium 539mg22%
Potassium 667mg19%
Carbohydrates 10g3%
Protein 14g28%
Vitamin A 295IU6%
Vitamin C 10.1mg12%
Calcium 28mg3%
Iron 1.2mg7%
* Percent Daily Values are based on a 2000 calorie diet.
Pin To Save This Recipe