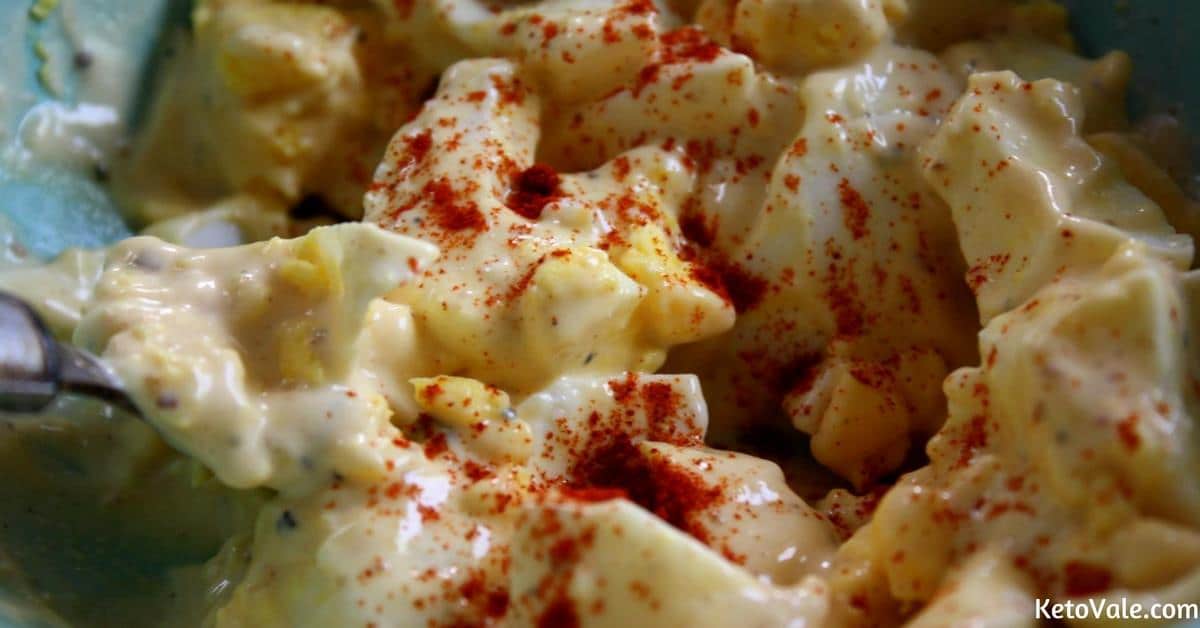 Tahini Egg Salad with Mayonnaise
We're proposing to you another quick and easy egg recipe that you can either use as a main dish or as a side dish. Eggs are very convenient, as they are generally very easy to prepare and fit very well into a keto diet. In addition to that, they are very good sources of Vitamin D, which a lot of people are deficient in, and also contain zinc, iron, and copper.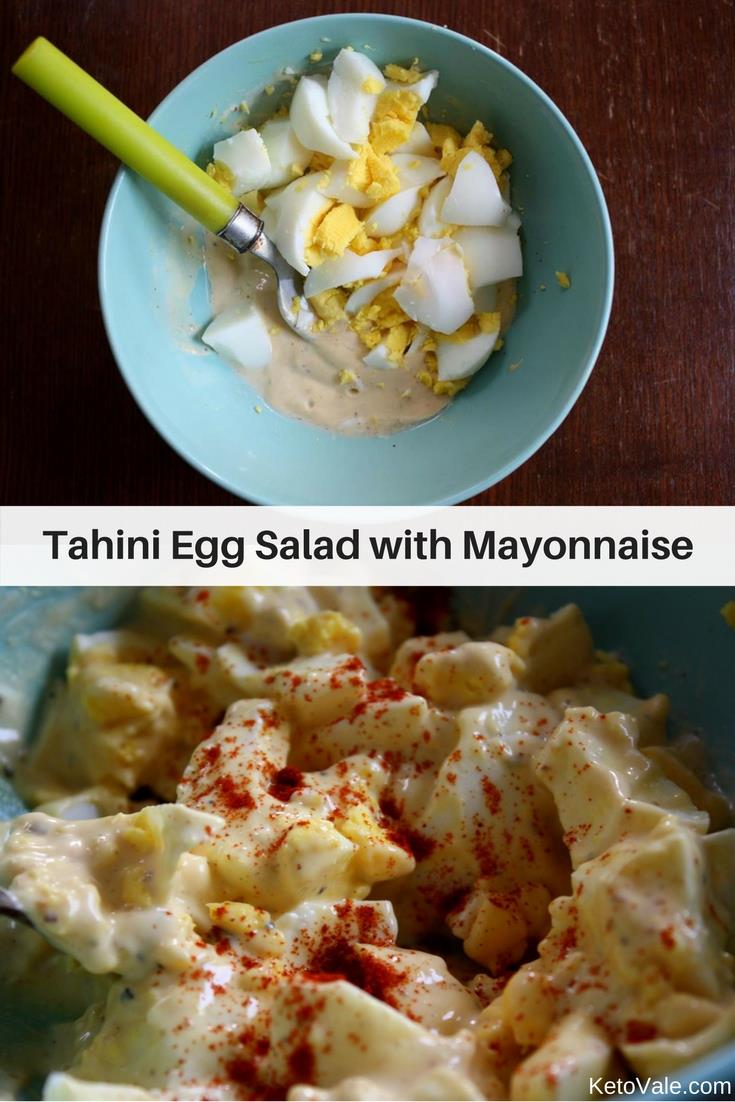 Mayonnaise is usually keto-friendly, but when buying, check the label to make sure what the carb content is. Same goes for Dijon mustard. You can make a spicy version of this salad by adding cayenne pepper. You can also experiment with the amount of mayonnaise, mustard and tahini you put in and adjust them to your personal preferences. You can also top with some chopped bacon bits.
Receive Our Free 7-Day Keto Meal Plans + Weekly Recipes
Tahini Egg Salad with Mayonnaise
Ingredients
4

medium eggs

hard boiled

1

tbsp

tahini

sesame seeds paste

3

tbsp

Mayonnaise

1

tbsp

lemon juice

freshly squeezed

1

tsp

Dijon mustard

¼

tsp

paprika

optional

salt to taste

ground black pepper to taste
Instructions
Prepare a bowl to combine the tahini, mayonnaise, mustard, lemon juice, and black pepper in. Stir well until incorporated.

Slice the boiled eggs into pieces and gently plop them into the bowl.

Fold the egg thoroughly into the mixture. Sprinkle ¼ tsp of paprika on the surface if preferred.

Serve and enjoy.
Notes
Macros (per serving): Calories: 314 kcal – Fat: 28.12 g – Net carbs: 1.53 g (total carbs: 2.73 g, dietary fiber: 1.2 g) – Protein: 12.76 g