Disneyland is a theme park designed with kids in mind, and this means there are lots of tasty fried foods and sugary treats available that are off-limits to low-carb eating adults.

We've narrowed down the best low-carb dishes to eat at some of the most popular eateries at Disneyland with both dine-in options and on the go eating (for when your little one can't sit still).

We also included some tips that you'll need to keep in mind when traveling here. Here's how to order low-carb at Disneyland.
Tips For Eating Low-Carb At Disneyland
Eating at Disneyland can be a challenge even if you aren't trying to eat low-carb. Use these tips to plan ahead and make sure you're well prepared to keep your diet on track when trying to find something low-carb to eat.

#1. Make a reservation if you can

Disneyland is a busy place. Some restaurants require you to call ahead before eating there. You won't need a reservation at most of the walk-up stands and carts, but it's a good idea to call ahead to any sit-down restaurants to make sure you get a spot. The last thing you want to do is leave yourself without food options or put yourself in a compromised situation if you need to eat low-carb.

After you check in to your hotel, come up with a tentative eating plan with your family and write down a list of all the places you want to eat at. Then call them and see if they can fit you in at the time you're thinking of visiting them.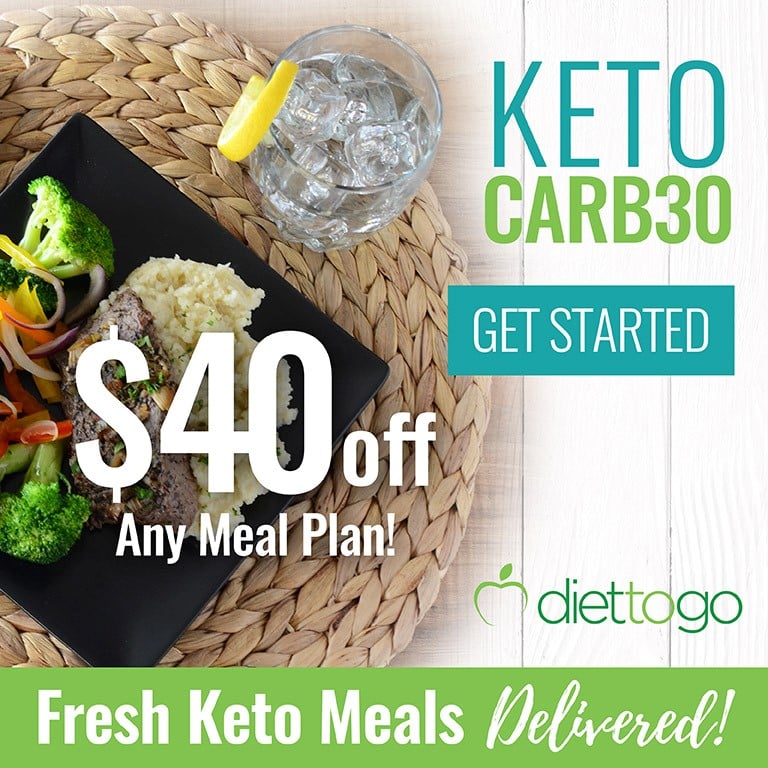 This might even help keep your kids on schedule if they know you had to make special plans to eat somewhere, which gives you a better opportunity for eating somewhere that offers low-carb selections. If you're planning on visiting Disneyland during a busy season, then some experts recommend booking your reservation as many as 60 days in advance.

#2. Bring keto food with you

It might seem like a pain in the neck to bring your own food with you into Disneyland, but it's the best way to make sure you have access to food that you can eat when you need it. Disneyland allows you to bring food into the park within reason. Obviously, you can't bring in alcohol. You also can't bring in glass containers with the exception of baby food.

If you're staying at a local hotel or resort with access to a kitchen, then try hitting up one of the local grocery stores, preparing your food at your hotel, and bringing it with you into the park. You could make a salad or simple keto meal if you don't want to eat out.

There are several grocery stores near the Disneyland park, including Vons, a California-based supermarket chain, and Food 4 Less, a discounted grocery store. There is also a Walmart nearby. You could pack a disposable food cooler and toss it when you're done with your lunch or snacks for the day so you don't have to drag it around.

#3. Bring some keto snacks with you

If staying in ketosis is a top priority to you, then make sure you pack supplements to support your dietary needs. It's always best to use diet alone to remain in ketosis. However, if you're at Disneyland and unsure of what you'll be eating, then it's a good idea to bring some instant keto coffee or keto protein bars along for the ride so you'll always have some good low-carb snacks for fuel.

For a list of low-carb snacks, check it here!

#4. Hit up the carving or omelet station at the local buffet

Disneyland offers lots of buffet options, which can be a good way to get in a low-carb meal since you are in control of what goes on your plate. While your kids will probably douse their pancakes in syrup and chocolate chips, you can hit up the carving station for freshly carved meat.

Most buffets also offer an omelet station so you can make your own omelet. Ask for your favorite meats, cheese, and low-carb veggies, such as spinach, onions, and mushrooms. You can also grab some bacon or sausage links as a side dish.

For more tips on how to eat low-carb at a buffet style restaurant, check out our article on how to eat low-carb at Golden Corral.
Top 10 Low-Carb Dishes At Disneyland
Let's face it. Kids aren't the greatest at eating out. With little ones in tow, you might not always be able to pick where you want to eat at any given time. You might prefer to sit down at a restaurant and enjoy a nice meal while your kids want something from a snack cart in between stops.

In these situations, you'll have to do a bit of compromise, but there are ways to make it work without ruining your low-carb eating game plan. Here's our pick for the top 10 low-carb dishes at Disneyland and where to find them.
Build Your Own Salad Bar at Storyteller's Cafe 
Storyteller's Cafe has a build your own salad bar option would be a great way to take control over what you eat. Try to include raw, green leafy vegetables and grilled meat. Other good low-carb toppings would be cheese, bacon, avocado, sour cream, and steamed veggies. Obviously, this option would only be good if you eat here for lunch or dinner. If you eat here for brunch, check out their carving station for grilled meat and pair it with a veggie omelet if possible. 
You can view the menu here.

BBQ Double Cheeseburger at Hungry Bear Restaurant
Hungry Bear is a counter-service restaurant where you can walk up and order your food on the spot. It's a great place to visit if you forget to make reservations at a restaurant and need something quick to eat.

Plus, the walk-up ordering station is more conducive to squirmy kids who hate being seated. They serve lunch and dinner options only, but have a pretty extensive allergy menu if you're traveling with someone who has a food sensitivity.

We recommend going with a double cheeseburger, which comes with two Angus ⅓ pound hamburger patties with cheese.You'll need to hold the bun, any sauce, relish, coleslaw, and french fries or onion rings. Get a side salad instead if you can and hold the dressing. Kids can enjoy a power pack, which comes with a smoothie, a mandarin, carrots, a banana, whole-grain crackers, and choice of milk or water.

Check out the full menu here.

Jazz Chicken Cheeseburger at Ralph Brennan's Jazz Kitchen
The Jazz Kitchen is located in downtown Disney just outside of Disneyland, but you can easily walk here from the park. You'll definitely want to call ahead and make reservations if you plan on eating here.

The menu offers a lot of New Orleans inspired dishes with lots of Creole influences. You will want to watch out for fried foods and rice-based side dishes. However, you can get the Jazz Chicken Cheeseburger made with certified Angus beef burger, pepper jack cheese, Roma tomatoes, red onion, pickles, and Creole mustard aioli. Make sure you hold the fries served with the burger or ask for a side salad instead. They have a French quarter salad that you could get minus the candied pecans and dressing.  
Check out their website to view their full menu here.
Bone-in Ribeye at Blue Bayou Restaurant
If you're a fan of Pirates of the Caribbean, then you'll want to make a reservation to eat at the Blue Bayou Restaurant. It features cajun and creole specialities, such as seafood pasta, surf and turf, and N'awlins gumbo.

We recommend going with the bone-in ribeye. It's served with broccoli and mashed potatoes. Of course, you'll want to hold the mashed potatoes and ask for double broccolini instead.

You can also get their catch of the day for guaranteed fresh fish or the roasted chicken maison. Just be sure to get these dishes with double vegetables and hold the potatoes. They also have a rack of lamb with roasted garlic that sounds mighty tasty. Kids can enjoy sustainable fish, cheesy macaroni, or a chicken breast meal.

You can check out the lunch and dinner menu here.

Pork Belly Skewer at Bengal Barbecue
Bengal Barbeque is another counter-service stand that specializes in grilled meat and vegetable skewers. It's like hitting the jackpot if you're a low-carb dieter! The restaurant serves snacks only, but it's a great way to chow down in between meals until you can find something heartier.

We recommend going with their bacon-wrapped asparagus or their pork belly skewer. Just make sure they don't put any sauce on your skewers as this will contribute to your overall carb intake. The pork belly skewer comes with hoisin sauce, so be sure to ask for your skewer without this.

They also have a beef skewer, a chicken skewer, and a fresh vegetable skewer. If you're really hungry, try more than one. There aren't any typical kid-friendly options at this stand, but you can always grab a slushie here for your kids to cool down if it's hot at the park while you enjoy a ketogenic-friendly snack.

Here is the full menu.
New York Strip Steak at Mimi's Cafe
Mimi's Cafe is located across the street from the Disneyland park, but you can still walk here for a homemade bite to eat inspired by French cuisine. They offer breakfast, lunch, and dinner as well as a kid's and seasonal menu. Although you'll find a lot of comfort food at Mimi's Cafe, they have several great options for low-carb eaters.

You can order their grilled New York strip steak, which features a 10-ounce steak aged for 28 days and house-made herbed butter. You have your choice of two sides and we recommend the spinach or broccoli. Kids can enjoy macaroni and cheese, chicken tenders, quesadillas, a chicken dinner, or pasta.
You can check out the menu here. 

Bacon Cheeseburger at Smokejumpers Grill
Smokejumpers Grill is a hotspot eatery in Disneyland that offers your typical American food, such as sandwiches and burgers. They're open for lunch and dinner, and have outside seating for a quick way to feed your family in between stops. You won't need reservations to eat here, which makes it an excellent place to seek out if you're traveling with kids and find yourself in need of food quickly.

We recommend going with the bacon cheeseburger here. It features a ⅓ pound Angus patty with American cheese. You'll want to hold the bun, signature smoke sauce, and fries or onion rings. Instead, opt for a side salad made with oil and vinegar dressing if they have it. Kids can enjoy a chicken skewer. Heck, you can order one for yourself if all you need is a light snack!

Take a look here for the full menu.
Steelhead Salmon at Catal Restaurant
Catal Restaurant is a cross between casual dining and an upscale fine dining restaurant. It's OK to bring kids here, but you'll want to call ahead and make a reservation well ahead of time. They offer breakfast, lunch, and dinner, and even have a happy hour menu every day from 3 pm to 5 pm.

There are several low-carb options that you can get here, and all of them will need to be customized to hold the sauce. You'll also need to opt for a low-carb side dish instead of the traditional sides as these appear to be off-limits for low-carb eaters.
Go with the steelhead salmon, which comes with asparagus, caramelized onions, potatoes and romesco sauce. Order this without the potatoes and sauce.

You can also go with the market fish, roasted chicken, bone-in New York strip steak, or the grilled rack of lamb. Just be sure you're asking to hold all sauce and get the sauteed mushrooms as your side dish. You can also ask for a side salad made with oil and vinegar as a starter.
The kid's menu includes fresh fruit, a hot dog, macaroni and cheese, chicken fingers, and more.

Check out the menu here.
Pot Roast at Plaza Inn
Plaza Inn offers a pot roast that is served with vegetables, buttermilk biscuit, mashed potatoes and gravy. You will need to order these with the vegetables only and hold the biscuits and mashed potatoes.
They also have a chicken dish that you can get, but it appears to be fried. This would be OK to order if you can get it grilled instead. Again, hold the mashed potatoes and gravy and biscuits, and go with the vegetables only. Kids can enjoy a penne pasta pack with apple sauce and carrots, along with your choice of water or milk.
Here is the menu. 
Salmon at Naples Ristorante e Pizzeria
Naples Ristorante e Pizzeria is a win-win for you because the kids can get pizza while you can order something delicious and low-carb. You just have to get creative because it's a pizza restaurant and your options are somewhat limited. You may want to call ahead for this one as a reservation is recommended. They are open daily from 11 AM until 10 PM so you can eat here for lunch or dinner.

We recommend going with the salmon at Naples Ristorante e Pizzeria. It features pan-seared salmon, roasted tomato, and green beans. You will want to hold the green beans and ask for a low-carb vegetable instead, such as sauteed spinach with olive oil and garlic. They also offer sauteed broccoli with olive oil and garlic as a side dish. You can pair either of these sides with your fish, and both would be delicious!

Start your meal off with their family-style Caesar salad and you'll get some additional greens in your diet. Just be sure to hold the croutons. Kids can enjoy wood-grilled pizza, pasta, macaroni and cheese, and fresh fruit or a fruit smoothie.

You can see their full menu here.
Honorable Mentions
Here are some honorable mentions that we feel compelled to share just in case the above-mentioned restaurants aren't available or you happen to be near one of the following restaurants:

Cobb Salad at Plaza Inn (hold the dressing)
Gluten/Wheat Allergy-Friendly Fisherman's Salad at Harbour Gallery
Grilled Chicken Mixed Green salad at The Golden Horseshoe (ask for ranch or no dressing)
French Market Chicken at the French Market Restaurant (hold the potatoes and gravy)
Rotational chicken, seafood and vegetables at the Storytellers Cafe dinner buffet (or enjoy the build your own salad bar)
Pepperoni pizza at Daisy's Diner (eat the toppings only!) or have a Cobb salad
Beef short ribs at River Belle Terrace (no sauce and hold the mashed potatoes)
Pan-roasted filet mignon at Carthay Circle Restaurant (hold the potatoes and English Pea Couli and ask for extra asparagus)
American Breakfast at Flo's V8 Cafe (hold the potatoes and biscuit)
Ramone's Low and Slow Club at Flo's V8 Cafe (hold the bread and sauce)
Conclusion
Eating low-carb at Disneyland takes a bit of creativity and planning ahead on your part, but it can be done. We recommend calling ahead to make reservations at restaurants that you plan to eat at. Otherwise, you might not get in.

You can also bring food with you into the park as long as it does not contain alcohol or come in a glass container. There are several grocery stores located near the Disneyland grounds.
If you are staying at a hotel with a kitchen, then prepare your meals at your hotel and bring them with you in a disposable cooler when you enter the park. You may also want to carry some keto snacks with you for emergencies.

We provided a list of low-carb options that you can eat at both sit-down and quick-serve restaurants in or near Disney. Disneyland offers lots of buffet type meals, so hit up the carving station or make your own omelet for breakfast.

Also, don't forget to check our low-carb fast food guide and keto-friendly restaurant guide for more tips about eating out on keto.
Photo credit: konoplizkaya/Depositphotos.com