With so many different ways to indulge in the wrong foods or eat too much in general, it can be tricky to eat low-carb at Golden Corral, especially if you're trying to stay in ketosis.
For this reason, we recommend leaving the buffet alone and eating at home whenever you can. By following a keto plan and cooking your own meals, this will give you complete control over what and how much you eat.
However, if you find yourself in need of food and Golden Corral is your only choice, then follow these tips to stick with a low-carb option for your low carb diet.
Tips For Ordering at Golden Corral
Eating at a buffet is one of the worst things you can do for your diet. It exposes you to a wide variety of foods that you shouldn't eat and then tempts you with the convenience of adding them to your plate at the last minute.
Because of this, we recommend skipping the buffet and eating at home instead if you follow a strict keto diet. This allows you to cook your own meals using high-quality keto foods and ingredients without worrying about something sneaking into your food that is off limits.
Buffets also encourage you to overeat. Even if you stick with low-carb foods, you can easily indulge in your daily intake of calories for the day just by loading up your plate just because it's a good value.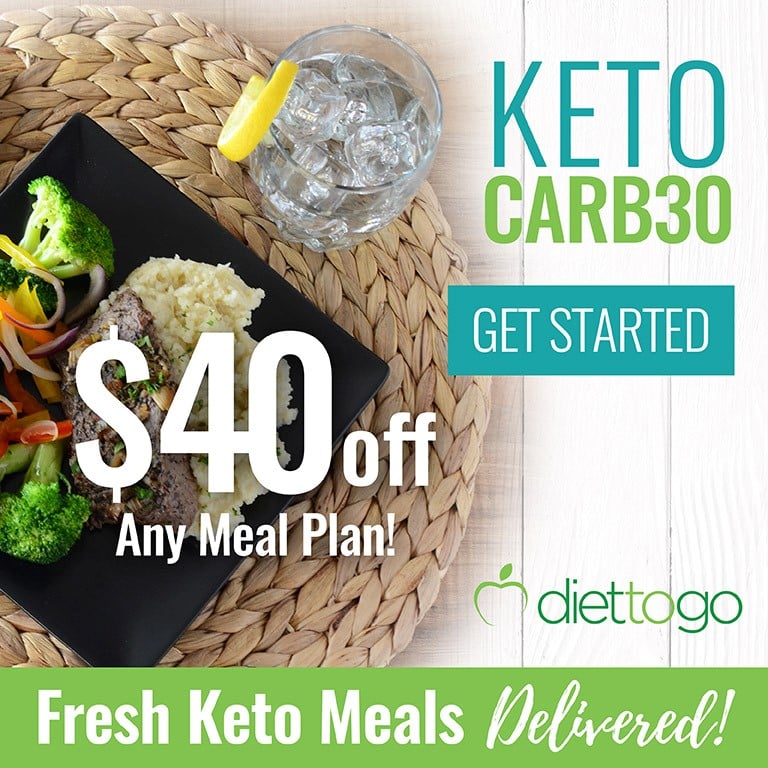 Remember that eating too much at one time can kick you out of ketosis if you're not counting the hidden carbs in all your foods, and everything can add up very quickly.
Lowest Carb Foods at Golden Corral
Your food options may vary depending on when you go, but here are the top food items to focus on when you fill up your plate at Golden Corral:
Bacon Wrapped Sirloin Filet (1 gram carbs)
Chuck tips (0 grams carbs)
Garlic Herb Butter Sirloin and Garlic Parmesan Sirloin (1 gram carbs each)
Portobello Mushroom Carved Sirloin (0 grams carbs)
Ribeye (0 grams carbs)
Lemon Rosemary Sirloin (1 gram carbs)
Roast beef (1 gram carbs)
Sirloin tips (0 grams carbs)
Smoked brisket (0 grams carbs)
Bacon (0 grams carbs)
Chorizo and Eggs (2 grams carbs)
Made to order eggs (1 gram carbs)
Sausage links (1 gram carbs)
Turkey, white and dark mean (0 grams carbs)
Golden roasted chicken, white and dark meat (0 gram carbs)
Smoked chicken, white and dark meat (0 gram carbs)
Turkey sausage (0 grams carbs)
Baked fish (1 gram carbs)
Carved salmon (1 gram carbs)
Smokey Garlic Grilled Shrimp Skewer (1 gram carbs)
Country Rope Sausage (0 gram carbs)
Sausage patties (0 gram carbs)
Smoked Pork Spare Ribs (0 grams carbs)
Don't fall into the buffet trap. Use these tips to help you keep it low-carb and as healthy as possible.
#1. Ask questions about your food
Since Golden Corral features an all-you-can-eat buffet, you won't be able to customize your food much as it's already prepared. Even the sandwiches and burgers are premade.
This means you can't ask for grilled meat instead of breaded or for your server to hold the dressing on your meat if it's already been marinated in it or added to your sandwich.
Because of this, you'll want to ask questions about what is in your food before you grab a plateful of something you shouldn't eat.
Your server should be able to tell you what sauces and preparations are used on meat-based dishes and vegetables.
Grilled chicken is always a good option at a buffet, but it's hard to find. Most of the chicken is fried so that it stays 'good' longer.
If you find grilled chicken, make sure it's not coated in sauce. Beef and steak are also good low-carb options, but keep in mind that many of these are coated with seasonings and sauces that contribute to your carb intake.
The Golden Corral website recommends that you call ahead to your local restaurant to check availability of a certain food or dish before you go. They stated that selections are rotated to provide the best selection of food, meaning that you might be disappointed if you have your heart set on something that isn't available.
Menu items vary by location, time of day, day of week, holidays, and availability. Golden Corral stated that their menu is subject to change without notice – all the more reason to call ahead and ask what's on their hot bar!
#2. Be careful with side dishes
You'll also want to be careful with side dishes. Go with steamed vegetables whenever possible, but ask your server what's on them. Even vegetables are prone to being served with sauce at a buffet. If you're strictly keto, then you'll want to avoid starchy vegetables like corn, potatoes, green beans, and squash.
Stick with low-carb veggies such as romaine lettuce at the salad bar and use oil and vinegar as dressing. You can even add nuts or seeds to your salad as most buffets offer this as an option, but make sure they aren't coated in peanut oil and stick with small servings as the carbs add up.
#3. Look up the nutritional information online
Before you visit Golden Corral or even while you're waiting in line at the buffet, you might want to check the nutritional information of the food you're about to eat on their website.
Golden Corral lists the nutritional information of their food on their website, which comes in handy if you need to count your macros or if your server doesn't know how a certain dish is prepared.
They even have an option where you can search for the food you're about to eat instead of scrolling through the entire list. For example, if you're about to grab something with beef, then you can type "beef" in the search bar and all the options for beef will pop up.
You'll see that a one-half cup serving of beef pot roast contains 160 calories, 7 grams of fat, 8 grams of carbs (7 grams net carbs), 1 gram of fiber, and 15 grams of protein.
You won't find ingredients listed on the nutritional guide, but you can use it as a tool to keep your carbs in check if you're trying to stay in ketosis. Look for keywords in the description of each item to indicate whether or not it has sauce added to it.
#4. Have a clear understanding of low-carb foods before you go in
There are over 150 different food options offered to you when you visit the Golden Corral. This means that you'll need to have a clear understanding of what foods you can eat and which ones are off-limits before you let your hunger take over and grab whatever looks good.
For a complete list of low-carb and ketogenic friendly foods, check out our complete ketogenic diet food list here.
You can also read our low-carb cheat sheet here in case you're wondering what foods you can get away with at the Golden Corral.
Generally, you'll want to stick with meat-based dishes at a buffet, but make sure they aren't coated in sauce or breaded.
We also recommend adding some low-carb veggies to your plate, such as steamed broccoli. Or hit up the salad bar and add some leafy greens to your plate for added nutrients. As always, skip the dressing or use oil and vinegar or freshly squeezed lemon instead.
#5. Use portion control
Eating at a buffet is a good way to pile more food on your plate than you should be eating. After all, it's right there in front of you and you pay a flat fee no matter how much food you eat, so why not eat as much as you can?
The problem with this mentality is that you're loading up on foods that aren't exactly healthy. And even if you manage to eat your weight in grilled chicken and steamed broccoli, you're still over consuming calories, which can add up and kick you out of ketosis.
Stick with small portion sizes and eat slowly so that you fill up quickly without feeling weighed down. If you need help, then use your hand. A serving of meat is about three ounces, or the size of your fist.
The tip of your thumb is about the size of a teaspoon. Use this for adding dressing to your salad. Finally, use the palm of your hand to measure out steamed vegetables, such as broccoli, and the tip of your thumb to measure out cheese.
It's also a good idea to grab the smallest plate possible when eating. Big plates encourage you to eat more. Grab a small side dish like a salad or dessert plate to help control your portion sizes. Whatever you do, don't go near the dessert tray or chocolate fondue station! The bakery section is also off-limits.
#6. Visit the Golden Corral for brunch
Brunch is served until noon every day at the Golden Corral. You can't go wrong when you load your plate up with eggs, sausage, bacon, and cheese.
Keep in mind that most buffets only offer scrambled eggs because fresh eggs don't keep long, and most restaurants add milk to their scrambled eggs to make them fluffier and lighter. Be sure to ask your server if the scrambled eggs contain milk. If they do, avoid them and double up on the meat.
If you're strict keto, then you'll want to avoid the fresh fruit. However, if you're a low-carb dieter, then you can also use the fresh fruit as a substitute for hash browns and toast.
What To Order at Golden Corral
Because it's a buffet, you won't be ordering your food at the Golden Corral. This means that your food options may vary depending on the location.
We studied the foods on their nutritional information and came up with a list of foods that are safe for a low-carb diet. We also came up with a list of foods you should avoid, which is listed in the next section.
Keep in mind that you won't be able to customize these foods, so do your best to scrape off any sauce or breading that comes on it.
Here is a list of safe foods to eat on a low-carb diet at Golden Corral, based on the carb count provided by the Golden Corral website.
Beef
Remember to keep your portion sizes small for all beef dishes:
BBQ beef and Texas smoked BBQ beef (these dishes supposedly have no carbs according to the website, but it might be a good idea to get something else or scrape off as much sauce as you can)
Barbacoa beef
Carne Guisada beef (this is OK in small portions)
Machaca beef
Prime rib beef
Roast carved beef
Smoked brisket beef
Smoked short ribs beef
Taco meat beef
Sirloin fajitas
Hot dogs without the bun
Steakburger sandwich with bacon (don't eat the bun)
Bacon wrapped sirloin
Lemon rosemary sirloin
Portobello mushroom sirloin
Carved teriyaki sirloin (this dish is listed as low-carb on the website, but try to scrape off as much of the sauce as possible)
Buffet sirloin steak
Carved garlic parmesan steak
Garlic herb sirloin
Carved ribeye
Grilled chopped steak
Carved honey teriyaki steak (again, this dish is listed as low-carb on the website, but try to scrape off as much of the sauce as possible)
Smothered steak chops (this is OK to eat in moderation)
Breakfast
Bacon
Chorizo and eggs
Surimi crabmeat
Eggs made to order (get these over-easy, poached, or over-medium if you can)
Omelets made with low-carb veggies, meat, and cheese
Pork sausage links
Fresh fruit is OK to eat if you are on the low-carb diet but not if you are keto; avoid fruit that is in syrup or comes from a can
Chicken and turkey
Spicy garlic chicken legs
Grilled chicken livers
Grilled chicken breast
Chicken wings in Franks hot sauce
Spicy garlic chicken wings
Smokehouse chicken wings
Baked bone-in chicken breast, unflavored
Baked bone-in chicken thighs, unflavored
Lemonata chicken
Machaca chicken
Rotisserie chicken
Smothered grilled chicken
Chicken fajitas (eat the insides only and avoid the tortilla)
Roasted white and dark meat chicken
Grilled chicken avocado sandwich (minus the bun)
Grilled turkey and cheese sandwich (no bread)
Smoked white and dark meat chicken
Turkey stacker (don't eat the bread)
Turkey sausage
Carved turkey
Roasted white and dark meat turkey
Fish/seafood
Shrimp fajitas (eat the insides only; do not eat the tortilla)
Grilled or baked fish
Baked florentine fish
Baked with lemon herb sauce fish
Baked with piccata sauce fish
Fish baked with shrimp (as long as the shrimp is not breaded)
Carved salmon
Salmon lemonata
Smoky garlic shrimp skewers
Pork
Smoked or sliced ham
Grilled ham steaks
Pork fillet
Smoked pork sausage
Pork ribs with no sauce
Grilled, unflavored pork
Unflavored pork loin
Machaca pork
Pork sausage patty, unflavored
Pork sausage crumbles
Grilled pork, unflavored
Cajun double smoked pork
Italian sausage with onions and peppers
Grilled sausage with apples (don't eat if you're strict keto)
Salad toppings
Real bacon bits
All lettuce types
Red wine vinegar dressing
Radishes
Sour cream
Artichoke hearts
Beets (don't eat if you're strict keto)
Carrots (don't eat if you're strict keto)
Cauliflower
Broccoli
Celery sticks
Cheese
Cucumbers
Eggs
Grapes (don't eat if you're keto)
Guacamole (contains milk, so eat in moderation)
Diced ham
Sliced mushrooms
Pecans
Olives
Onions
Pepperoni
Pepperoncini
Peppers
Dill pickles
Pico de gallo
Squash (don't eat if you're strict keto)
Tomatoes (may want to skip if you're keto)
Olive oil
Vegetables and sides
Steamed asparagus
Steamed broccoli
Steamed Brussels sprouts
Fresh steamed cabbage
Kettle cooked cabbage
Steamed cauliflower
Steamed and cooked collard greens
Sauteed mushrooms
Steamed or sauteed spinach
Squash medley or sauteed squash (don't eat if you're keto)
Vegetable trio (avoid if you're keto)
Kettle cooked turnip greens
Foods To Avoid at Golden Corral
The following dishes are too high in carbs, based on the nutritional information on Golden Corral's website. We recommend avoiding them and sticking with a safe option on the list above.
Beef:
Asian beef
Creamed chipped beef
Mongolian beef
Oriental pepper beef
Pot pie beef
Pot roast beef
Salisbury steak beef
Beef teriyaki
Beef enchiladas and quesadilla
Hot dogs with onions and peppers
Beef with liver and onions
All meatballs
Meatloaf
Menudo
All ribs
Brisket BBQ sandwich
Patty melt sandwich
Shepherd's pie
Smokehouse beef flatbread
Roast beef stacker
Country style and chicken fried steak
Taquitos and tamales
Breakfast:
Apple sauce
Corned beef hash
All waffles, pancakes and bread rolls
All burritos
All cereals
Eggs and sausage breakfast skillet
Eggs and sausage casserole
Eggs benedict
All French toast
Sausage gravy
Grits
Hominy
Oatmeal
Honey
All quiche dishes
Syrup
Chicken and turkey:
All burritos
Chicken Cacciatore
Fried chicken and fried chicken livers
Chicken gizzards
Chicken legs in sauce
Chicken Piccata
Chicken pot pie
All chicken wings in sauce
Flavored baked bone-in chicken breast and thighs
Grilled chicken in sauce
Orange chicken
Chicken parmesan
Chicken and noodles
Chicken gravy
Chicken pot pie
Pulled BBQ chicken
San Francisco chicken
Sesame honey chicken
Spicy Pagoda chicken
Sweet and sour chicken
Chicken enchiladas
Chicken tenders
All fried chicken and fried chicken sandwiches
Turkey stuffing
Turkey pot pie
Turkey with gravy
Fish/seafood:
Clam strips
Breaded fish
Fried fish and shrimp
Tempura battered fish
Butterfly shrimp
Golden delicious shrimp
Popcorn shrimp
Mandarin orange shrimp
Crispy fish tacos
Pork:
Pork enchiladas and quesadillas
Glazed ham
Southern style pork chops
Pork posole
Pork steaks
Flavored pork sausage
BBQ pork
Flavored, grilled pork
Flavored pork loin
Flavored pork chops
Mandarin orange pork
Flavored pork ribs
Sausage and sauerkraut pork
Flavored grilled pork
Spicy pagoda pork
Skillet sausage
Salad toppings and miscellaneous:
Avoid all sweetened beverages
Avoid all bread products and pizza dishes
Avoid all desserts
All fruit should be avoided if you're on the ketogenic diet; fruit is OK to eat if you are low-carb
All salad dressings (except for red wine vinegar)
Beans
Cottage cheese
Chickpeas
Croutons
Dried cranberries
Soy nuts
Mandarin oranges
Sweet pickles
All premade salad mixes, such as tuna and chicken
Southern broccoli salad
Coleslaw
Macaroni salad
Pasta salad
Pea salad
Spinach and artichoke dip
Three bean salad
Sesame sticks
All dressing, sauces and condiments
Cheese sauce (stick with shredded cheese)
Gravy
Jelly and jam packets
All soups
Side dishes:
Cinnamon apples
All casserole dishes
All bean dishes
All souffles
Enchiladas
Hushpuppies
Lo mein
Macaroni and cheese
All bread dishes
French fries and onion rings
All pasta dishes
All potato chips and tots
All rice dishes
Creamed spinach
Spring rolls
Stew
Taco shells (even gluten free)
Tortillas
Corn
Fried mushrooms
Peas and chickpeas
Battered squash
Fried green tomatoes
Conclusion
Eating out on the ketogenic or low-carb diet is never a good idea. Eating at a buffet is even worse. We recommend avoiding Golden Corral if you can as the temptations to eat something you shouldn't are many.
If you find yourself in line at the buffet there, then follow our tips to make it work. Try to customize as many food items as possible. Get a steak sauteed in butter or olive oil in place of cheap vegetable oil and order it with a side of steamed asparagus or broccoli.
Use the nutritional information guide on the Golden Corral website to help you determine how many carbs are present in a certain dish. Your best bet is to grab a piece of grilled meat from the buffet and make yourself a salad with green, leafy vegetables and oil and vinegar dressing.
Enjoy this post? Share to save for later!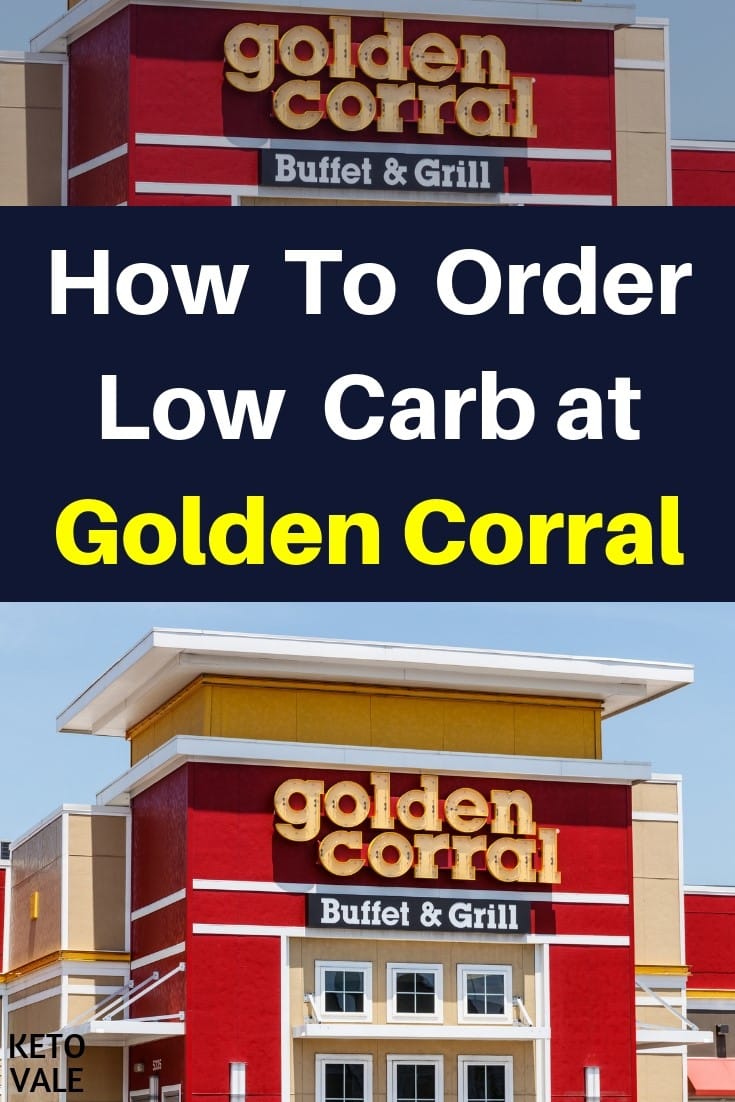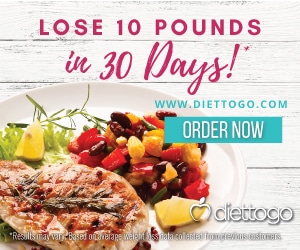 Photo credit: jetcityimage2/Depositphotos.com