To dress or not to dress? There should be no question of the kind if we are talking about our Easy Avocado Spinach Dressing.
This is the dressing your diet is longing for. It contains gorgeous vitamins and nutrients with a delicious garnish and awesome flavor and colour.
It smells fresh. It looks spring fresh. It tastes delicious. Plus, it's so easy to make that anyone can do it! We love easy recipes.
Most people avoid adding dressing to their food because it contains added carbs and sugar. While that's true of most restaurant preparations, this recipe will be your new favorite way to jazz up low-carb foods without tacking on the carbs.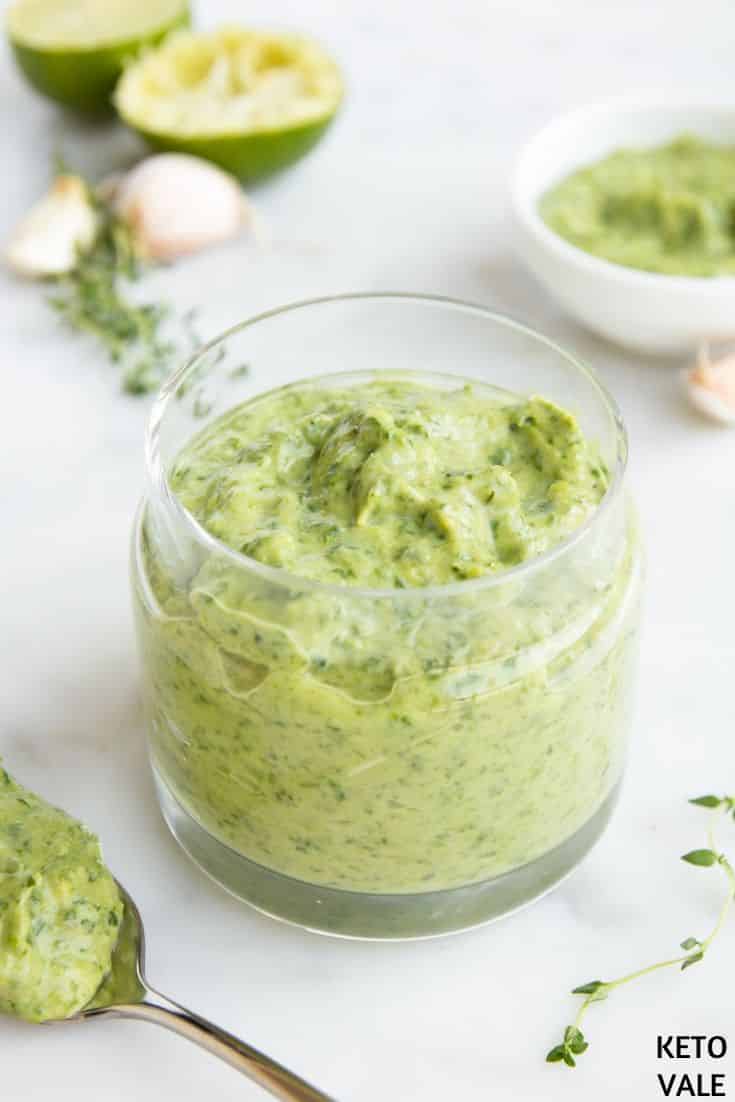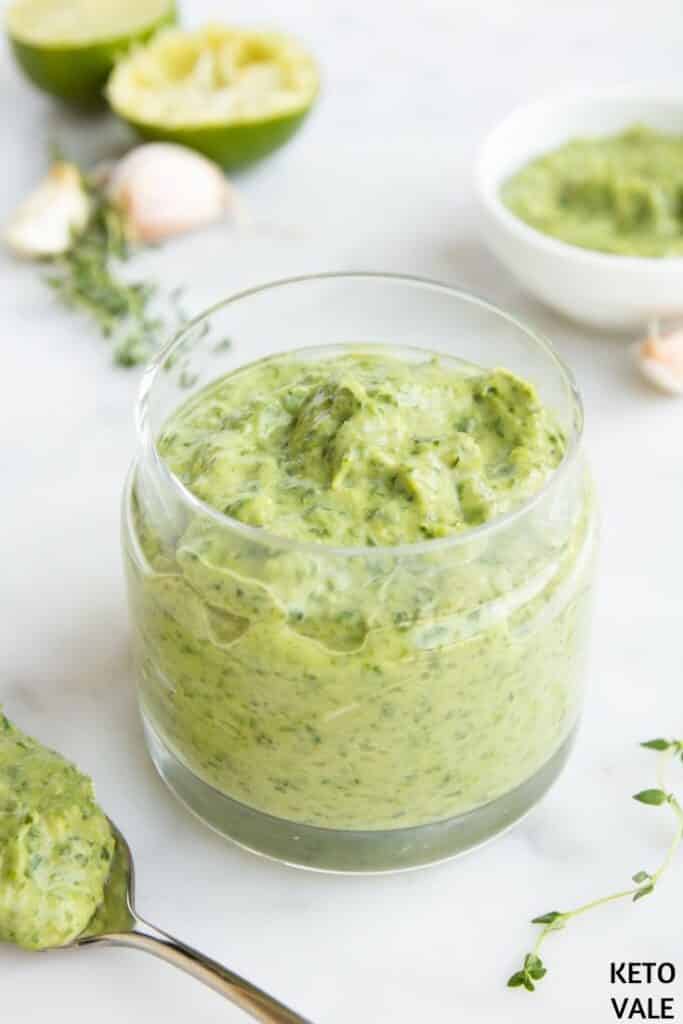 However, our recipe contains healthy, low-carb ingredients with very few carbs. Adding this dressing to your food is a great way to sneak in some extra nutrients, too.
It features spinach, which is packed full of vitamins, antioxidants, and fiber. It's also one of the easiest foods to digest.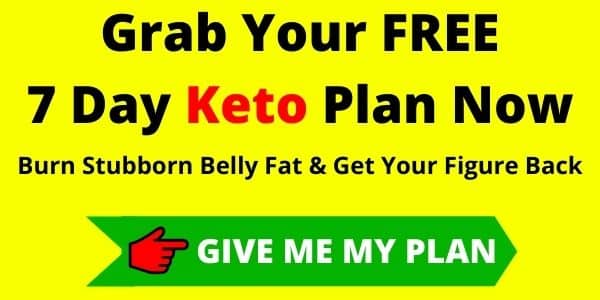 Our recipe also contains avocado with healthy fats to help you absorb antioxidants and fat-soluble vitamins. Avocado is also a great source of nearly 20 different nutrients to help make you look and feel great, including potassium, healthy fat and fiber.
Garlic has been used for its medicinal healing powers for centuries. It contains antioxidant, anti-inflammatory, cardioprotective and anti-cancer properties. Research shows that garlic also has antibacterial and antimicrobial properties that can help you fight off the common cold (1). 
Our recipe also contains olive oil and a wide variety of spices. These spices don't just contribute to the taste of the dressing. They also provide vitamins and antioxidants to reduce inflammation, boost circulation, and protect the heart.
We use a bit of fresh squeezed lime juice rich in vitamin C for a sweet finish. You won't need any keto sweetener in this dressing and you can add it to salads, cold dishes, and hot dishes alike.
---
Let's Do It!
To make, start by slicing the avocado and remove the pit. Chop the spinach leaves if you're using fresh spinach.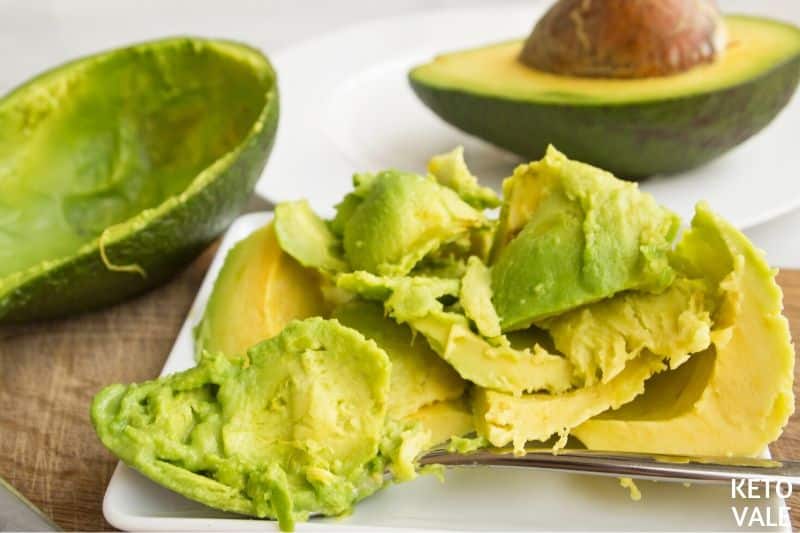 If you're just frozen spinach, then you'll need to heat it in the microwave and squeeze out the access liquid.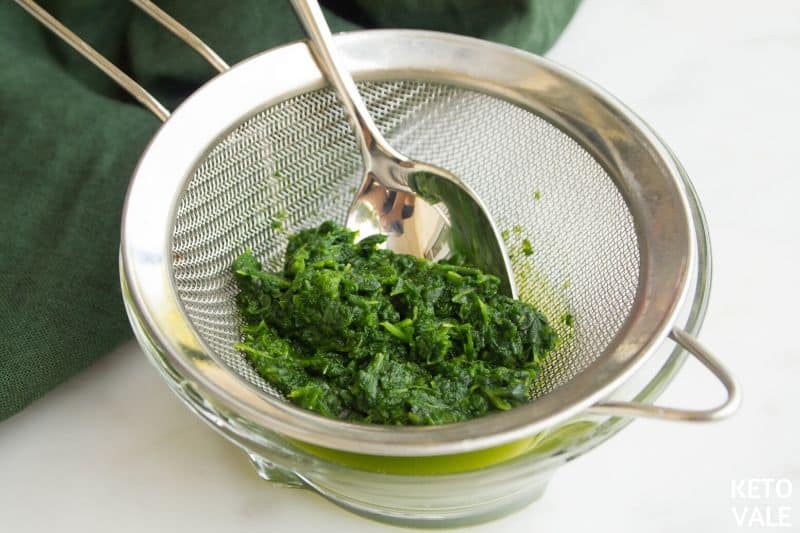 Otherwise, your dressing will taste watered down. Heating the frozen spinach also makes it easier to blend.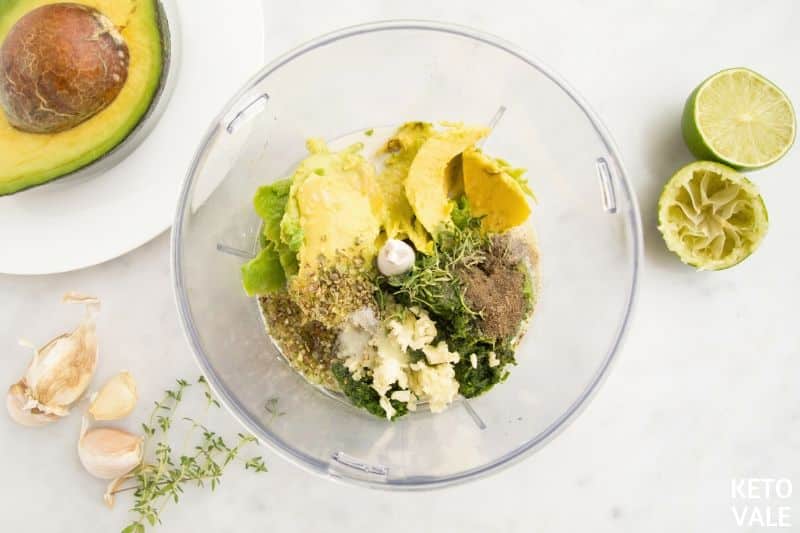 Then add all ingredients to a blender and blend on high until mixture is smooth and creamy.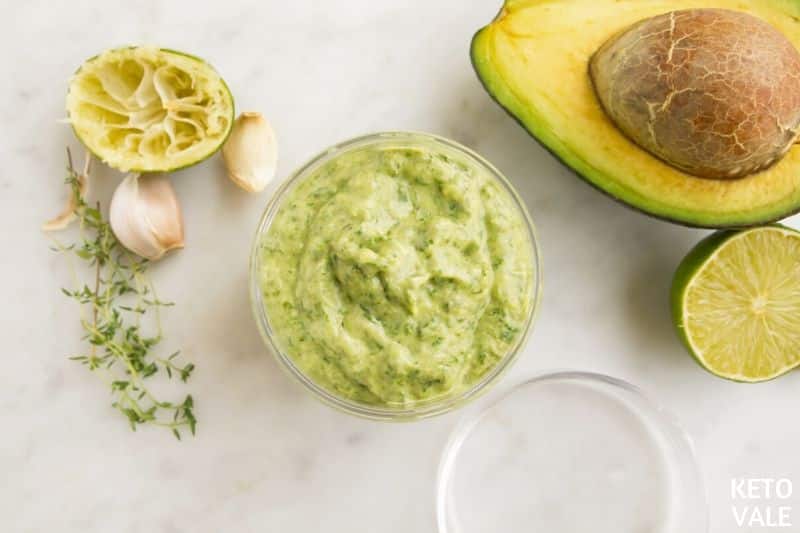 Chill for 30 minutes and serve cold.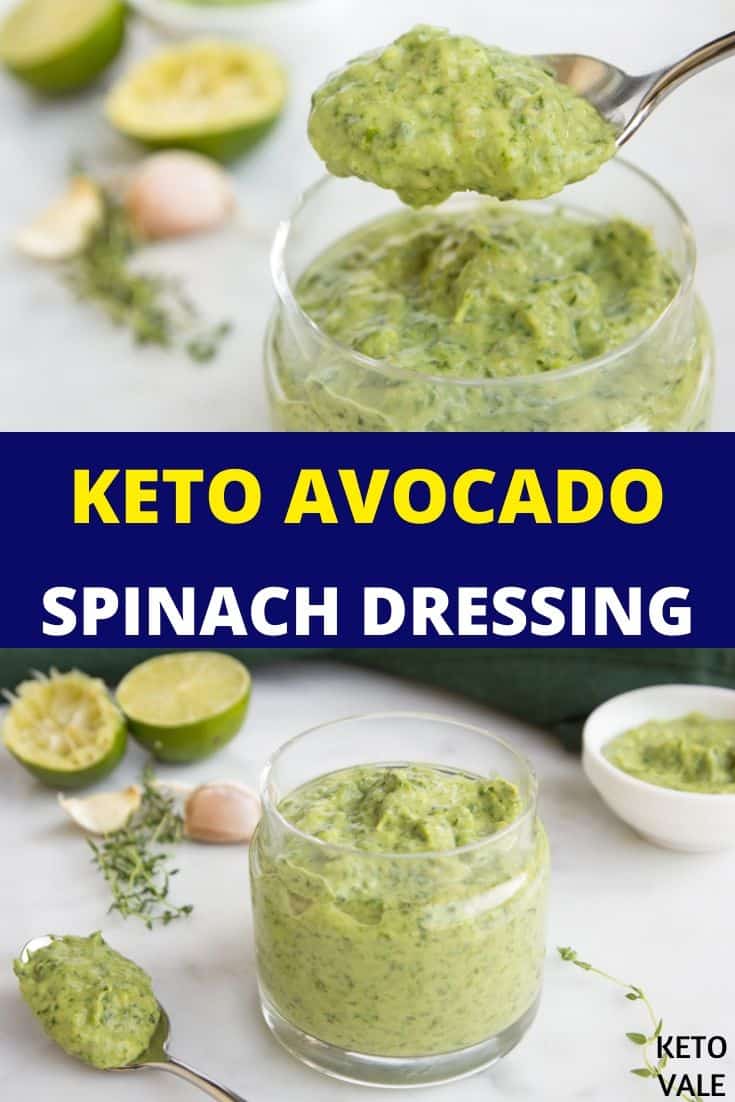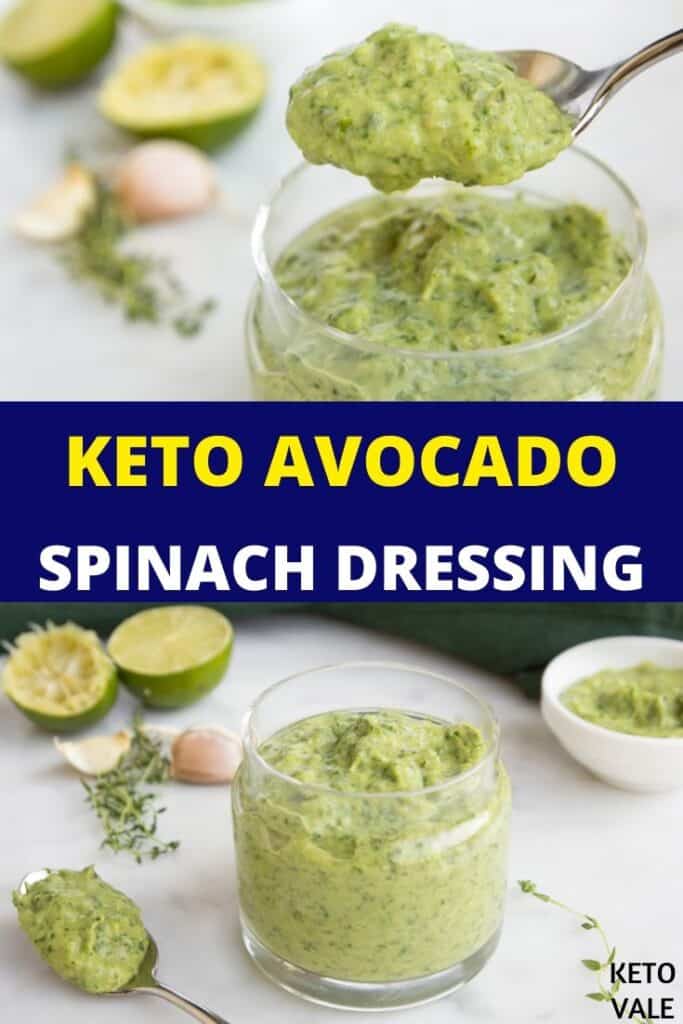 Keto Avocado Spinach Dressing
A low-carb and keto-friendly dressing with avocado, spinach, almond milk and herbs.
Instructions
Scoop out the avocado half. Chop the spinach leaves, if using fresh.

If using frozen spinach: place the spinach in a microwave safe bowl and microwave for one minute on high. If the spinach is not completely reheated, stir it and microwave again for 30 seconds.

Drain the spinach.

Arrange all ingredients in a food processor or immersion blender and blend everything until creamy and homogeneous.

Chill for 30 minutes before serving.
Nutrition/Macros
Nutrition Facts
Keto Avocado Spinach Dressing
Amount Per Serving
Calories 74.48
Calories from Fat 67
% Daily Value*
Fat 7.41g11%
Sodium 226.31mg9%
Potassium 109.14mg3%
Carbohydrates 2.32g1%
Protein 0.67g1%
Vitamin A 509.14IU10%
Vitamin C 4.52mg5%
Calcium 34.62mg3%
Iron 0.35mg2%
* Percent Daily Values are based on a 2000 calorie diet.
Pin To Save This Recipe