Popeyes is a Louisiana-based fast food chain restaurant that specializes in fried chicken and biscuits. It's not exactly the ideal location to get a low-carb meal, and we can't imagine why anyone on a low-carb or ketogenic diet would ever willingly eat fast food instead of a scratch made meal at home. But we understand that emergencies happen and there might be a time when you need food and Popeyes is your only choice.

Although Popeyes has lots of chicken options on the menu, the majority of them are breaded and fried. The website describes this as their Southern style preparation with its own special flare. What that really means for you as a low-carb dieter is that you'll be picking the breading off your chicken if you decide to eat here.

Popeyes also doesn't offer much in the way of healthy sides either, so don't think you'll be getting anything to accompany your chicken. Our best advice when it comes to eating at Popeyes on a strict ketogenic diet: don't.

If you must, then follow these tips to make it work for a low-carb diet. Just keep in mind that it won't be a strict keto meal.
Tips For Ordering at Popeyes
Popeyes is probably a delicious treat for people who aren't worried about their carb intake, but it has some of the worst food options we've seen in a restaurant so far. Breaded chicken and fish, corn on the cob, and macaroni and cheese are some of the staples at Popeyes with few other options.

Most fast food restaurants will at least offer a cheeseburger and a salad, which you can get without the bun and dressing for a one-time low-carb meal. However, Popeyes has nothing of the sort. Because of this, our first tip for ordering at Popeyes is one of prevention.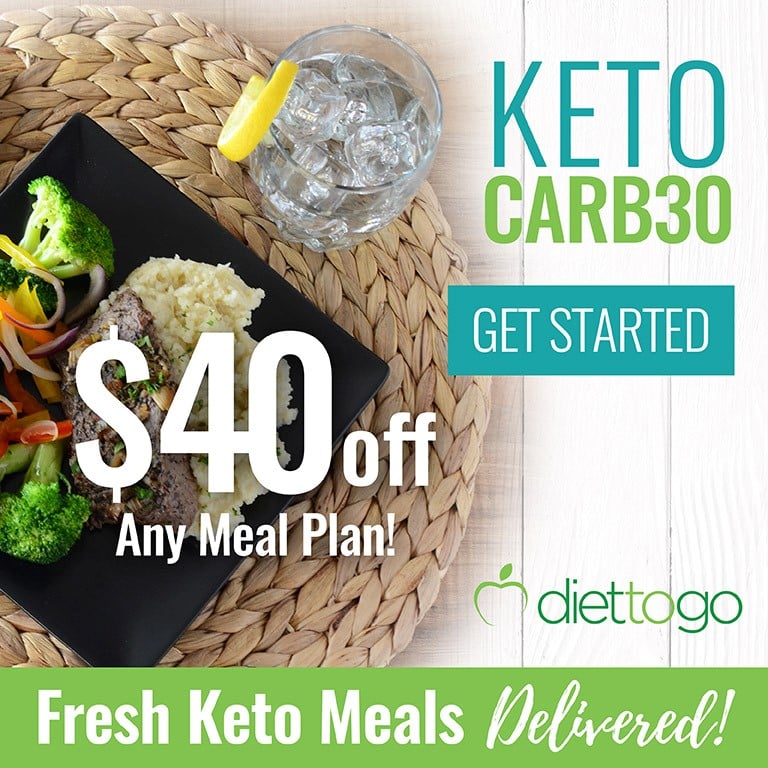 #1. Don't

If you're on a strict keto diet and thinking of hitting up Popeyes for a quick snack or lunch on your break, here's our tip: just don't. It's very hard to find low-carb options here.

Look for something else nearby that at least offers cheeseburgers. Don't see a McDonald's anywhere? Then try to find a grocery store and pick up a ready-made chicken that isn't fried. Even a meat and cheese roll up would be a better option than fried chicken at Popeyes, unless you don't mind picking off the breading on your chicken. We'll get to that shortly.

The best thing you can do for your ketogenic or low-carb diet is to stick with keto-friendly meals made at home. This includes organic, grass-fed beef raised without antibiotics or hormones, pasture-raised eggs, free-range chicken raised without antibiotics, ham, pork and bacon made without added sugars and nitrates, and cheese from pasture-raised cows that have not been treated with hormones or antibiotics.

You'll also want to load up on low-carb veggies to increase your fiber, vitamin and antioxidant intake.

Eating at home gives you complete control. It also guarantees that you'll be eating only 100 percent keto-approved ingredients so that you can stay in ketosis. We always like to point out that there is a big difference between low-carb and keto.

For example, you can order a cheeseburger at most restaurants, but most of the meat will be conventionally raised and probably cooked in cheap vegetable oil, unless stated otherwise. This means that in addition to highly inflammatory oils, you might be subjecting yourself to preservatives and possibly added sugar.

These things might not mean much to you if you only eat out once and awhile, but they add up if you're trying to keep track of your macros. That bacon on your cheeseburger probably contains nitrates and sugar, and the eggs on your breakfast sandwich likely contain milk and vegetable oil to preserve them.

The worst part is that those are your best options for a low-carb fast food meal and Popeyes doesn't offer any of them! Hence why our advice when ordering at Popeyes is just don't.

#2. Pick the breading off your chicken

We hope you don't mind getting messy. If you order at Popeyes, you'll be picking the breading off your chicken because they don't offer any grilled meat.

Even their nutritional information shows that the only gluten-free options on the menu are red beans, rice, applesauce, and coleslaw. None of these foods are even remotely low-carb, so it looks like you'll be rolling up your sleeves and picking the breading off your chicken just to eat something that isn't loaded with carbs.

#3. Order a wing, leg, or a thigh

Popeyes has a live well menu that offers food options for under 350 calories. While none of these foods are low-carb, you can improvise by ordering a single chicken thigh and wing for 280 and 210 calories, respectively.

You can drop your calories and overall carb intake by picking the breading off these pieces of chicken. They also offer two chicken legs for 340 calories, but again, you can reduce the carbs and calories by peeling off the breading.

Thighs, legs, and wings tend to have more fat than chicken breasts, so you'll be keeping your dietary fat levels up if needed. Popeyes also has blackened tenders for around 170 calories per three tenders. These are batter-free and non-breaded, according to the website.

#4. Ask about your options

If you're really feeling adventurous (or desperate) for a piece of chicken that isn't fried, you can always ask your local Popeyes about your options. They should be able to drop a piece of non-breaded meat on the grill or in the fryer for you.

Maybe they even have a side dish back behind their counters that you can eat, such as a salad. Don't get your hopes up as you might be disappointed, but it doesn't hurt to ask!
#5. BYOB
Popeyes recently made the news because they ran out of buns for their sandwiches and suffered rage from an angry mob of hungry customers as a result.

This resulted in the chicken chain encouraging customers to BYOB, or bring your own bun.
Although the restaurant assumes you'll be bringing a bread bun to the restaurant to build your own chicken sandwich, we don't see why you can't bring a lettuce wrap as your bun.
This is a good way to enjoy a low-carb sandwich. Just be sure your chicken isn't breaded and you'll be good to go.
What To Order at Popeyes
Popeyes offers lots of different ways you can order your chicken. You can get them mild or spicy and rolled in a blend of Louisiana seasonings. Unfortunately, none of these are any good for low-carb ketogenic dieters because they are breaded.

The menu at Popeyes isn't extensive, so your options are pretty limited. The blackened chicken tenders are the only thing we see on the menu that aren't fried.

According to the nutritional information, three pieces of blackened chicken tenders contains 170 calories, 2 grams of fat, 2 grams of carbs, and 26 grams of protein.

It looks like all tenders come with a few side dish choices, but you'll want to hold these as there is nothing you can order to go with them. All side dishes at Popeyes are off limits! Instead, ask for more blackened chicken tenders.

Popeyes likes to offer combo or family style dishes that includes several pieces of chicken and several side dishes. You can always ask for a family meal that contains several pieces of blackened chicken and no sides.

We noticed they have a chicken Po'Boy sandwich on the menu that you can order with blacked chicken tenders. Get this sandwich without the bread and mayo to keep it low-carb.
Here are our top picks for eating low-carb eating at Popeyes:

Boneless wings or chicken tenders (pick the breading off)
Chicken sandwich (order this without the bun or sauce and pick the breading off)
Popcorn shrimp (ask to have your shrimp plain without any breading)
You can also see if you can order some of their other chicken blackened instead of fried, like a few pieces of chicken thighs, legs, or wings. Like we said above, it doesn't hurt to ask. If they can make blacked and unbreaded chicken tenders, then they should be able to make non-breaded forms of other chicken meals, too.

We should mention that Popeyes offers seafood as well, but again, it's all breaded. You can get shrimp or a whole fish fillet, but ask to have these non-breaded as well. Chicken tends to be fattier than fish, which is why we recommend going with chicken at Popeyes if you can.

They also have a cajun fish meal that is normally breaded but looks like it could be prepared without it.
Foods To Avoid at Popeyes
The list of foods to avoid at Popeyes far exceeds the list of foods that you can eat there. There are absolutely no low-carb sides that you can order because they are all breaded or contain highly starchy foods, such as corn, rice, and beans.

You will also need to stay away from all sauces at Popeyes as they contain added sugars and contribute to your overall carb intake. This means you'll need to order your chicken unbreaded and enjoy it without any dips.

Here is a list of foods that you'll want to avoid at Popeyes on a low-carb diet. You'll want to avoid all chicken and seafood that you can't get without breading. It's a good idea to stay away from all combo dishes as you'll only have to throw away the sides and sweetened beverages anyway. Of course, you'll need to hold the biscuits, bread, and all starchy sides that come with all dishes.

Popcorn shrimp
Butterfly shrimp
All sauces
All desserts
All breaded chicken, including chicken tenders, wings, thighs and legs
Mashed potatoes
Loaded chicken wrap
Pecan pie
Mardi Gras cheesecake
Apple cinnamon pie
Onion rings
French fries
Coleslaw
Jambalaya
Red beans and rice
Corn on the cob
Baguettes
Biscuits
Rice
Mashed potatoes
Green beans
All sweetened drinks such as sweet tea, lemonade, Hawaiian punch, and all sodas
Conclusion
Our best advice for eating a strict keto meal at Popeyes is to avoid it if you can. Stick with a scratch made meal at home that consists of high-quality meats, cheese, and low-carb veggies for a balanced ketogenic meal. If you're out and about and need food fast, then try to look for a restaurant that at least offers a bunless cheeseburger and a side salad so you can come as close to this meal as possible.

The problem with Popeyes is that everything is breaded. The only item we see on the menu that isn't fried is their blackened chicken tenders. Order these if you're in a pinch, but hold the sauces and all sides as you won't find anything else here that supports your low-carb diet.

Popeyes offers lots of chicken options, and you can always ask if you can get a few pieces that aren't breaded. If this is an option, then go with non-breaded chicken wings, legs, or thighs as they contain the most fat to fill you up and support ketone production.

If you're making keto chicken tenders at home, don't forget to check this list of low carb breadcrumb alternatives.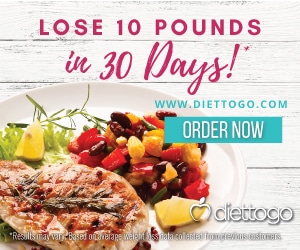 Enjoy this post? Share to save for later!