Although it features healthier options like antibiotic-free chicken and food that is free of preservatives, sweeteners, and artificial flavors, the menu at Panera is slanted toward vegetarians, which means it can be hard to eat there if you're on the ketogenic diet.
We're here to show you how to eat low-carb at Panera Bread so you can stay in ketosis and safely continue your ketogenic journey.
Tips For Eating at Panera Bread
Panera tends to appeal to vegans and vegetarians with lots of plant-based dishes that include grains and beans. This means you'll have to work your magic on their menu to get a low-carb meal.
Here are a couple of suggestions to help you get started.
Here is a quick look at the top three meals we recommend you order at Panera to keep it keto:
Green goddess cobb salad with grilled chicken (hold the dressing)
Roasted turkey and avocado BLT (no bread) plus side salad
Steak and arugula sandwich (hold the bread and sauce; ask for extra meat, cheese and avocado if necessary) or toasted steak and white cheddar sandwich (no bread or sauce)
Check out more tips for ketofying your meal below.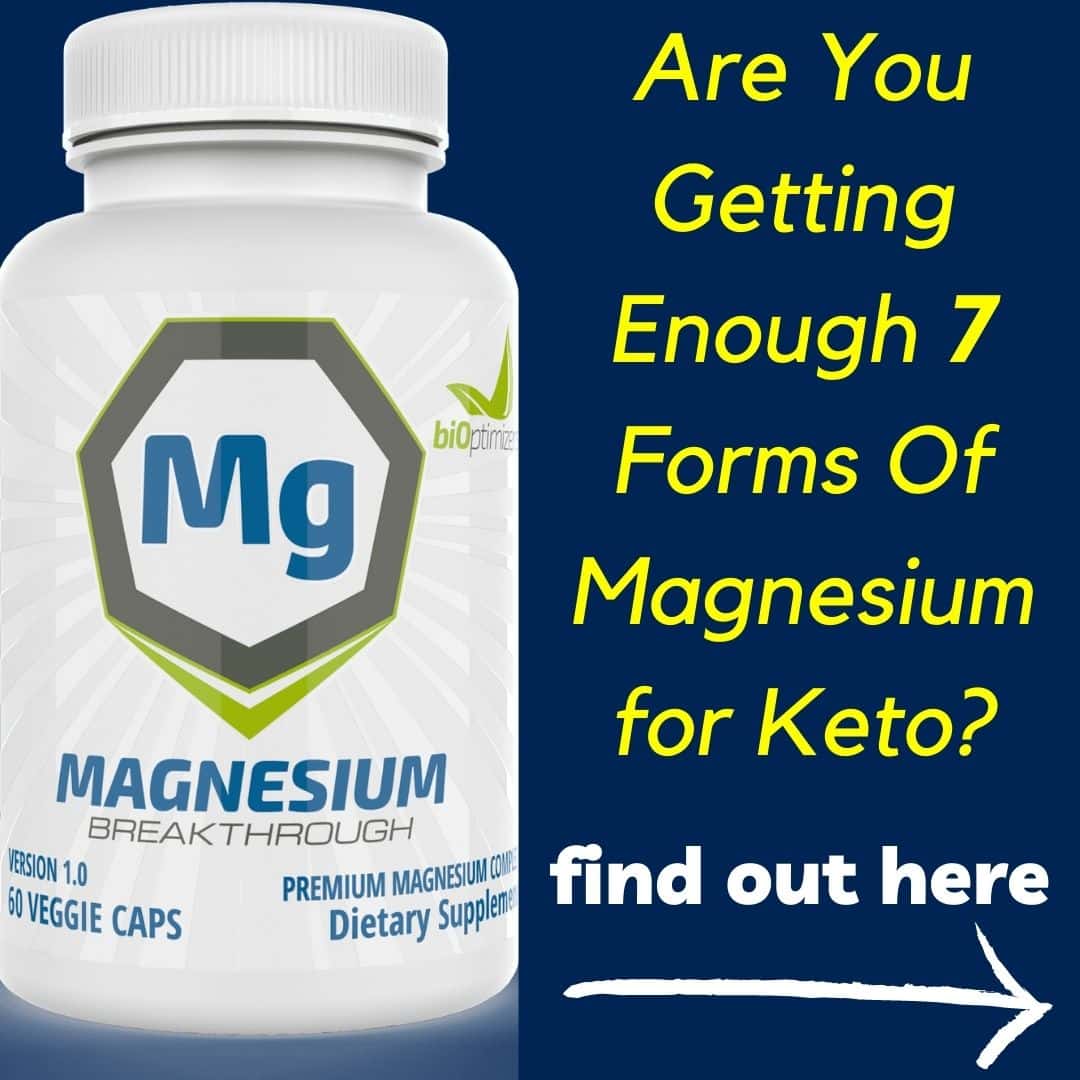 #1. Ask for no bread or get a salad
It seems a bit taboo to go to a place that makes their own bread and tell them that you don't want it, but that's the best way to guarantee you'll get a low-carb meal.
The sandwiches at Panera feature fattier meats than the salads, such as ham, steak, and salami, which is a good way to support your ketogenic diet.
We recommend going with a sandwich and asking to hold the bread and any sauce that they put on it. You could even ask them to wrap your sandwich in a lettuce wrap instead.
#2. Add bacon, cheese, and avocado
Unlike a lot of fast food places, Panera offers fresh slices of avocado on some of their salads and sandwiches.
This means that you can always have them add avocado to whatever dish you order to increase the fat content without affecting your carb intake too much.
You may also want to ask for extra cheese and bacon if the dish you're ordering doesn't already come with it.
The bacon at Panera appears to be free of nitrates and nitrites, so it's a much cleaner source than other restaurants.
Don't be afraid to order extra! There might be an upcharge for additional items, but it's worth it to get what you need to stay in ketosis.
#3. Stay away from the soups and sides
Most meals at Panera come with some sort of side, which is usually an apple, a bagel, or some type of bread. Ask to hold these as you won't be able to eat them on a low-carb diet.
Even if you upgrade to their fruit cup, there will be grapes and other fruits in there that you can't eat on the ketogenic diet. It's best to stay away from all sides to ensure that your meal is low-carb.
As tempting as it sounds, you'll also want to stay away from the soup at Panera. Soups, in general, are not usually safe to eat unless you make your own keto soup at home.
This is because it's easy to hide non-keto-friendly ingredients in the recipe, such as flour to thicken the soup and beans or other starches to enhance the flavor.
Even the turkey chili at Panera contains beans. You are better off doubling up on the meats and cheese and leaving the sides and soups alone.
#4. Try a "You Pick Two" combo
Most of the time, we recommend staying away from combos when ordering at fast food restaurants. But Panera has a lot of healthy options that you can stick to for under 600 calories in their You Pick Two feature.
Go with one of the sandwiches on this list (be sure to ask for no bread and sauce of any kind) and then add a side salad without dressing for more greens.
#5. Check the nutrition information on the website
Panera offers up the nutrition information of all dishes on their website. This includes the fat and carbohydrate intake. We recommend checking out this information if you have a question about something you want to order.
Also, we noticed that Panera has some seasonal dishes that change throughout the year, such as a summer strawberry salad. Checking the website often will keep you updated in case a yummy low-carb dish makes its way to the menu, even if it's temporary.
What To Order At Panera
Most Panera restaurants are open from about 6 AM until 9 or 10 PM. This means that you can always find something to eat there no matter what meal you're in need of.
They have also taken steps to become more available to you by offering a drive-through and delivery service.
The delivery service will cost you a few extra bucks, but it's nice to know it's there if you're stuck at work or school and need someone to bring you food.
Here are some good, low-carb options for breakfast, lunch, and dinner at Panera.
Breakfast Options
The breakfast options at Panera feature lots of homemade bread and bagels. They also have plenty of souffles and oatmeal dishes, so you'll want to order your food without these.
The good news is that you can get eggs, bacon, steak, sausage, and cheese with some low-carb veggies to compliment your keto diet.
Most of their eggs are made over-easy, which means that they are fresh and don't come processed with milk to make them fluffier and soft (lots of restaurants do this).
Order these breakfast sandwiches without the bread and you'll have a healthy low-carb meal to go:
Ham, egg, and roasted tomato
Ham, egg, and cheese
Bacon, egg, and cheese
Sausage, egg, and cheese
Bacon, scrambled egg, and cheese
Egg and cheese
Steak and egg
Avocado, egg white, and spinach (ask for a whole egg instead of egg whites)
Lunch Options
Most of the lunch and dinner options will need a bit more tweaking as they contain ingredients that are not keto or low-carb friendly.
Here are some good options for lunch that are lower in calories than some of the dinner options. Remember to add extra meat, cheese, avocado, or bacon if you're really hungry.
Green Goddess cobb salad with chicken (order this without the dressing)
Asian sesame salad with chicken (order this without the wonton strips and dressing)
Fuji apple salad with chicken (order this without the apples chips and dressing)
Seasonal greens salad (order this salad with meat, cheese, avocado, or bacon as it only contains vegetables; hold the dressing)
Strawberry poppy salad with chicken (hold the poppyseed dressing; if you're strict keto, then hold the fruit, too)
Caesar salad with chicken (hold the croutons and dressing)
Caesar salad (hold the croutons and dressing; add meats, cheese, or bacon)
Greek salad (hold the dressing; add meats, avocado, or bacon)
Dinner Options
You can use the lunch and dinner options on this list interchangeably. Since most people like to eat a little heavier at night, we've put together a list of sandwiches that should help fill you up.
The panini sandwiches might be a little harder to eat without bread because the bread is melted into the cheese, so you may want to grab a fork.
Feel free to eat these anytime you need a snack throughout the day, but make sure you hold the bread and any sauce that comes on them, including mayo as it contains vegetable oil and sugar.
The Cuban (no sweet and spicy pickles)
Heritage ham and Swiss sandwich (no maple mustard sauce)
The Italian (hold the basil mayo)
Bacon turkey Bravo sandwich (no signature sauce)
Roasted turkey and avocado BLT (no mayo)
Roasted turkey, apple and cheddar sandwich (hold the apples and slaw so that the only thing you're getting is meat, cheese, and arugula)
Turkey sandwich (no mayo or mustard sauce)
Mediterranean veggie sandwich (hold the bread and hummus; add meat)
Steak and arugula sandwich (no horseradish sauce)
Steak and white cheddar panini (no horseradish sauce)
Frontega chicken panini (no Chipotle mayo)
Chipotle chicken avocado melt (no mayo)
BBQ chicken flatbread (no BBQ sauce)
Foods To Avoid at Panera
Although some of the dishes on this list are considered healthy because they contain nutrients such as vitamins, minerals, fiber, and antioxidants, they don't meet the qualifications of a low-carb or keto diet.
You can try to custom order them to make them low-carb, but we don't think it's worth your trouble.
All souffles
All oatmeal dishes
Greek yogurt with mixed berries (or ask for this without the granola)
Fresh fruit cup (this is OK to order on most low-carb diets but not if you're strict keto as it contains fruits that are not keto-friendly; see our list of keto-friendly fruits)
All soups
Ancient grain and arugula salad with chicken (contains slaw, grains, and grapes)
Modern Greek salad with quinoa (you could order this minus the quinoa and add meat instead; hold the dressing)
Southwest chili lime ranch salad with chicken (you could order this without the corn, crisps, and dressing)
BBQ chicken salad (it's easier to order another salad than to try to customize this one)
Spicy Thai salad with chicken (you could order this without the edamame, wonton strips, and dressing)
All warm bowls
All pasta and macaroni and cheese dishes
Four cheese grilled cheese sandwich
Modern caprese sandwich
Tuna salad sandwich
Napa almond chicken salad sandwich
All smoothies, milk, juice, and sweetened beverages such as frozen coffee (coffee, water, and unsweetened tea are the only safe options!)
Kids peanut butter and jelly and yogurt
Conclusion
Because Panera is geared toward vegan and vegetarian dishes, you'll want to stick with a salad or sandwich minus the bread, sauce, and dressing to keep your meal low-carb.
They offer steak, bacon, avocado, and cheese, which makes it easy to customize your order and add the foods you need to your dish.
Nothing on the menu is breaded or fried, so you won't have to worry about that. But you'll want to watch out for fruits, beans, grains, and other items that are too high in carbs for your keto diet.
Finally, if you want to eat a clean and strict version of keto, it's recommended to cook your own meals using whole keto foods and follow a plan to achieve success.
Enjoy this post? Share to save for later reference!