It might surprise you to learn that Chipotle Mexican Grill is one of your better options for eating out on the keto diet, thanks to the addition of several keto and Whole 30 dishes on the menu.
We always like to remind our readers that eating at home is the best way to make sure you're sticking to your keto diet. However, Chipotle offers lots of healthy and fresh items that you can use to build your low-carb meal around if you're looking to eat out.
Here's what to order at Chipotle to keep your low carb diet working for you.
Tips For Ordering at Chipotle
Chipotle has made it pretty easy for you to eat low-carb at their restaurant. They offer all the right ingredients, such as meat, cheese, guacamole, and low-carb vegetables.
All you have to do is order them correctly. They even offer keto-friendly bowls that you can order without any customizations needed.
Here are some tips for ordering low-carb at Chipotle: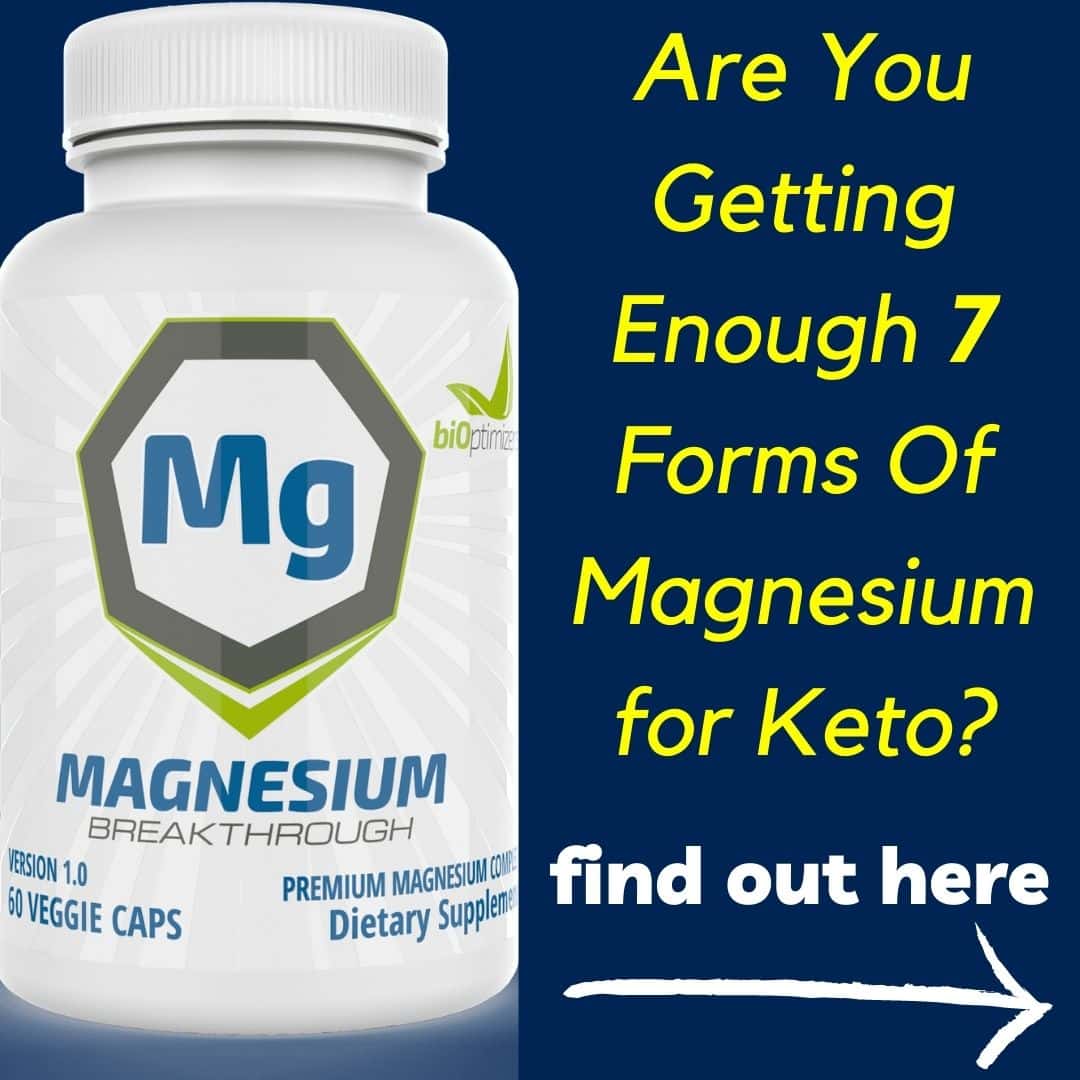 #1. Go big on the meat
One of the nice things about Chipotle is that they offer steak and pork, which are fattier meats than chicken to support your high-fat diet.
Additionally, their chicken is raised without antibiotics, which makes it a cleaner source of meat than most fast food restaurants offer.
We recommend piling your plate up with meat and topping it with cheese, sour cream or their homemade guacamole or salsa for the perfect low-carb meal.
#2. Pick your toppings carefully
Chipotle has some fajita vegetables that consist of grilled onions and bell peppers that would make a great addition to your low-carb meal. However, you'll want to stay away from starchy fillings that usually come with Mexican food, such as beans, rice, and flour or corn tortillas.
Also, be sure to avoid all sauces. Even their queso is made with milk and has a higher carb content than what you're allowed on the ketogenic diet.
Stick with romaine lettuce, tomatoes sour cream, guacamole, cheese, tomatoes, and Monterey jack cheese as your low-carb toppings.
#3. Use the nutrition calculator
If you're not sure about something on the menu, you can check out a complete list of the ingredients on their website. You can also determine your macros by using the nutrition calculator.
To use, you'll need to pick from the following meals:
Burritos
Burrito bowl
Tacos
Salad
Quesadilla
Kids meal
Sides and drinks
Lifestyle bowls
You can also use the website to find out the ingredients in each item. For example, the steak contains beef, black pepper, Chipotle chili, cumin, garlic, oregano, rice bran oil, salt and water.
#4. Go with a keto bowl
If you want a fool-proof way to order keto at Chipotle, then go with a keto bowl. You won't need to do much (if any) customizing, and you can check to make sure the macros fit into your daily allowance.
Chipotle offers two different keto bowls: the keto bowl and the keto salad bowl. The difference between the two is that the keto bowl contains cauliflower rice and the salad bowl uses lettuce as its base.
The Chipotle keto bowl contains 560 calories, 38 grams of fat, 10 grams of new carbs, and 43 grams of protein
The keto salad bowl has 535 calories, 36 grams of fat, 7 grams of net carbs, and 30 grams of protein
They also have a Whole30 salad bowl that contains 470 calories, 29 grams of fat, 10 grams of net carbs, and 36 grams of protein
The Whole30 bowl contains 500 calories, 30 grams of fat, 12 grams net carbs, and 37 grams of protein
Keep in mind that some of the ingredients (like rice bran oil) might not be strictly keto-friendly. Additionally, these bowls contain ingredients that aren't low-carb, such as vinaigrette dressing and corn salsa.
We will show you how to customize these dishes below to make them even more carb-friendly. This is why it's always best to cook at home using ingredients you can trust.
#5. Try the cauliflower rice
Chipotle recently added cauliflower rice to their menu, and you can get it in place of regular rice in most dishes.
Per the nutrition calculator, the cauliflower rice contains 40 calories, 1 gram of fat, 4 grams of carbs, and 3 grams of protein.
You can order a bowl with green leafy vegetables, cauliflower rice, and your choice of meat, cheese, and guacamole for a low-carb meal.
What To Order at Chipotle
As of 2021, you can only order Chipotle online. Before the pandemic, you used to be able to enter the store and watch them make your food for you in person.
We've gone over the entire menu at Chipotle. There are some dishes that you can order as-is, such as the keto salad bowl, but you will need to use the "build your own" feature for others.
Here's what to order:
Burrito bowl: choose chicken, steak or pork as your meat, no rice or cauliflower rice, no beans, top with guacamole, sour cream, fajita vegetables (optional), cheese, salsa (optional) and romaine lettuce
Whole30 salad bowl: use the "make it your own" option and ask for no chipotle-honey vinaigrette
Keto bowl: choose "make it your own" and ask for no salsa and rice; add romaine lettuce
Keto salad bowl: choose "make it your own" and hold the Chipotle-honey vinaigrette
Whole30 bowl: you can order this as-is or choose "make it your own" and hold the cauliflower rice and add romaine lettuce instead
Paleo salad bowl: choose "make it your own" and no green chili sauce or vinaigrette
Salad: choose chicken, steak or pork as your meat, no rice or cauliflower rice, no beans, top with guacamole, sour cream, fajita vegetables (optional), cheese, salsa (optional) and romaine lettuce
Sides: guacamole, fresh tomato salsa, fajita vegetables, sour cream, cheese, and romaine lettuce
Are Chipotle Keto Bowls Really Keto-Friendly?
The Chipotle keto bowl is an excellent sign that many restaurants are starting to take note of the health benefits of the keto diet.
However, you'll want to keep in mind that eating ketogenic means planning your macros accordingly so that you're eating a proper ratio of fats and carbs.
As noted above, Chipotle offers a keto bowl and a keto salad bowl. These are two separate dishes. Of the two, the keto salad bowl contains fewer carbs and appears to be more keto-friendly.
It contains the following ingredients:
Supergreens lettuce
Chicken
Tomato salsa
Cheese
Guacamole
The keto bowl contains:
Cilantro-Lime Cauliflower Rice
Chicken
Tomatillo-Red Chili Salsa
Cheese
Guacamole
So, even though the ingredients in the keto bowl are keto-friendly, they might not meet your strict keto requirements for the day.
Foods To Avoid at Chipotle
Although you can custom order any dish you want at Chipotle, there are a few items you'll want to stay away from because they aren't keto-friendly.
We've listed them out here for you:
All burritos
Vegan bowl
High protein bowl
Vegetarian salad bowl
All quesadillas
Black beans
White and brown rice
Chipotle honey vinaigrette
Crispy corn tortillas
Flour tortillas
Genuine queso
Pinto beans
Roasted chilli-corn salsa
Sofritas (tofu)
Tortilla chips
All sweetened beverages
Conclusion
If you follow strict keto, it's always recommended to stick to keto-approved foods by cooking your own meals from home or follow a ketogenic meal plan to achieve results.
You can keep it low-carb at Chipotle by ordering a keto bowl or keto salad bowl with the meat of your choice and topping it with cheese, sour cream, low-carb vegetables, and guacamole.
If you're really hungry, you can get double or triple the meat or cheese. Just be sure to stay away from the rice, beans, tortilla, corn salsa, and sauce that may come with these meals – even the low-carb ones.
Enjoy this post? Share to save for later reference!