Eating fast food, even when choosing the lowest carb options, might not be strict keto-friendly.
They're meant for emergency situations only, and you should always try to cook your own meals from home and stick to your macros.
However, we understand that sometimes fast food happens and you might find yourself in a situation where Chipotle is your only option.
Here's what to order at Chipotle to keep your low carb diet working for you.
Tips For Ordering at Chipotle
When it comes to eating low-carb, Mexican food might not be your first choice. Mexican fast food might be even more of a stretch.
Chipotle advertises themselves as a Mexican grill with a focus on healthy ingredients. Most people would consider it an upscale Taco Bell. The structure of the restaurant is similar to that of a Subway.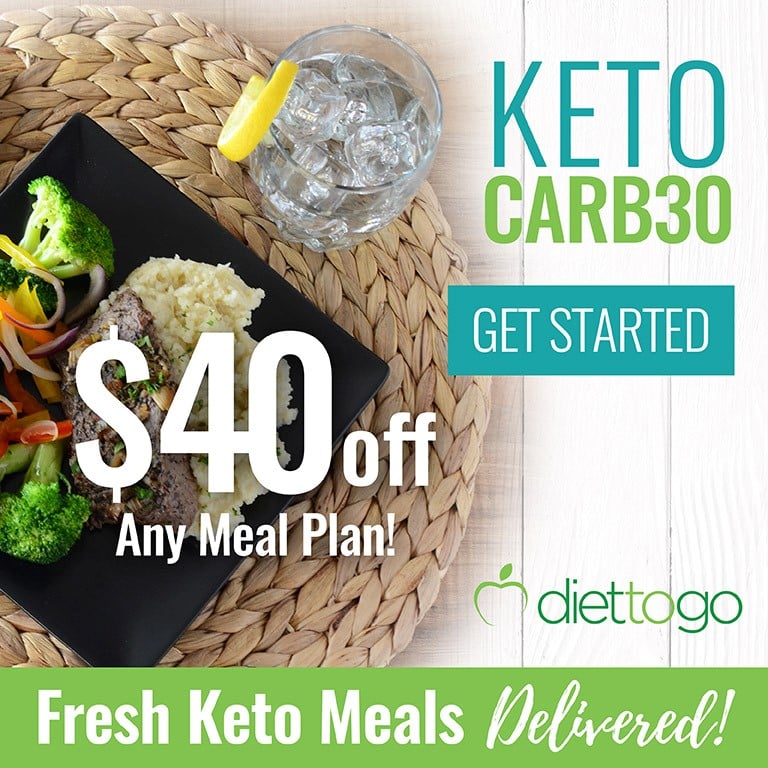 You'll need to go inside to get your food because most Chipotle's don't offer a drive-through, but you'll still get your food quickly and you can watch them make your meal right in front of you.
It's a great way to put any personal touches on your food to keep it low-carb. With a little creativity and guidance, you can turn just about any meal low-carb, even if it comes wrapped in a flour tortilla.
If you happen to find yourself without food and fast food is your only option, then you'll be pleased to know that you can make a low-carb meal work at Chipotle. You'll just want to follow these tips.
#1. Avoid fast food if you can!
First, we want to start out by saying that anytime you can avoid eating out, do it. This is especially true for fast food.
While Chipotle seems to be better than other fast food choices at providing you with quality ingredients (they make their own sauces and guacamole, after all), keep in mind that you are better off buying your food at a grocery store and cooking your meals at home.
Additionally, you'll want to make sure you're buying organic, grass-fed meats that are raised without antibiotics or hormones, pasture-raised cheeses, and organic low-carb vegetables for optimal results, if your budget allows.
Not all restaurants offer these options, so that's why we recommend eating at home.
#2. Go big on the meat
One of the nice things about Chipotle is that they offer steak and pork, which are fattier meats than chicken to support your high-fat diet.
Sure, Their flavored meats are marinated overnight in smoky, spicy chipotle pepper adobo, which probably has sugar in it, but you won't need to worry about this too much as long as you limit your Chipotle intake to emergency meals only (once a month or so). 
We also noticed that some of their meats are cooked in sunflower oil, which is not ketogenic-friendly, while others are cooked in rice bran oil. This is one of the reasons why you'll want to limit your intake of fast food in general. Cooking at home would allow you to cook your foods in higher-quality oils.
Luckily, their chicken is raised without antibiotics, which makes it a cleaner source of meat than most fast food restaurants offer.
We recommend piling your plate up with chicken and topping it with cheese, sour cream or their homemade guacamole or salsa for the perfect low-carb meal.
#3. Pick your toppings carefully
At Chipotle, you get to watch them handcraft your food, similar to the way you do at Subway and other sandwich shops. This is a nice feature because you can customize your order and see exactly what is being added to your food.
Stay away from starchy fillings that usually come on Mexican food, such as beans and rice.
Chipotle has some fajita vegetables that consist of grilled onions and bell peppers that would make a great addition to your low-carb meal. 
Just be sure to avoid their sauces. Even their queso is made with milk and has a higher carb content than what you're allowed on the ketogenic diet.
Their Chipotle honey vinaigrette sauce is off limits as it contains honey, but they make a fresh salsa that contains keto-friendly ingredients that you can indulge in.
Stick with romaine lettuce, sour cream, guacamole, and Monterey jack cheese as your low-carb toppings. If you're not sure about something on the menu, you can check out a complete list of the ingredients on their website. 
#4. Ask for lettuce instead of a flour or corn tortilla
Chipotle offers salads and bowls that you can customize any way you like. This is a good way to ask them to hold the flour or corn tortilla and instead add more lettuce to your meal.
Plus, it will be easier to eat in a bowl than trying to eat the insides out of a tortilla. You'll just need to grab a fork and go to town.
#5. Order online
If you're in a hurry, you can order your food online and have it waiting for you as soon as you get there.
You'll still be able to customize your order and get a low-carb meal, but you won't need to waste time having them prepare it when you get there.
You can also have it delivered to you, which you can do on their website.
#6. Ask for double meat, guacamole, or cheese
Chipotle allows you to add just about anything you want to your food, which means that you can always ask for double the meat, cheese, or guacamole if you want.
According to their website, you can even get triple of something if you want it.
Of course, there will be an upcharge for this. But it's worth it if you're really hungry!
#7. Check the website for recommendations
New on the Chipotle website, you can search for the answer to the question, "What should I eat if I'm avoiding carbs?"
The website will take you to a list of ingredients that you can eat on the keto diet. Use these as your guide for building a meal.
The suggested options include the following:
Barbacoa
Carnitas
Chicken
Fajita vegetables
Fresh tomato salsa
Guacamole
Monterery jack cheese
Romaine lettuce
Sofritas
Sour cream
Steak
Red and green chili salsa

Note: the website states that you can have roasted chili-corn salsa, but this is not an entirely keto-friendly dish because it contains corn.
What To Order at Chipotle
Because of the way the restaurant is set up, Chipotle doesn't have specific items on their menu like most fast food restaurants do.
For example, you can't just go in there and order a number five with an iced tea. But you can still get pretty much whatever you want.
Say you wanted a steak and cheese burrito bowl. You would order this by first choosing your meat, then your rice and beans (make sure you tell them NOT to add these), and finally your toppings.
If you're ordering online and having it delivered, then you would choose the "tortilla on the side option." Throw away the tortilla or ask them to keep it.
Keep in mind that not all Chipotle locations deliver, so you'll want to check your location first.
Here is a step-by-step guide to ordering low-carb at Chipotle:
Walk into Chipotle (or visit their website if you're ordering online)
Ask for a salad or burrito bowl (you can also order a burrito or taco and just eat the insides)
Pick your meat (we recommend steak, carnitas, or chicken; stay away from flavored meats such as barbacoa and chorizo)
Ask for no rice or beans
Top with any of the following: fresh salsa, sour cream, guacamole, romaine lettuce, guacamole, cheese, and fajita vegetables
Ask for no sauce
Enjoy your food!
Lifestyle Bowls: Keto Salad Bowl
The good news is that Chipotle starts to think about the keto dieters. They offer a dish called "Keto Salad Bowl" which has the following ingredients:
Carnitas
Red Salsa
Shredded Cheese (pasture-raised)
Guacamole (Hand-Mashed)
Romaine Lettuce (fresh chopped)
While this looks like an ideal choice for low-carb and keto dieters (they call it Keto Bowl), but if you're doing strict keto, you might want to check the ingredients further more.
On the ingredient statement page from their website, we found that their meat is cooked in sunflower oil. So if you're a strict dieter, this might turn you off.
We used the nutritional calculator provided on their website and input all the ingredients, the macros of this keto salad bowl is found to have 590 calories from 42g fat, 15g carbs, 8g fiber (7g net carbs), and 32g protein.
Foods To Avoid at Chipotle
Although you can custom order any dish you want at Chipotle, there are a few items you'll want to stay away from because they aren't keto-friendly.
We've listed them out here for you:
Black beans
White and brown rice
Chipotle honey vinaigrette
Crispy corn tortillas
Flour tortillas
Genuine queso
Pinto beans
Roasted chilli-corn salsa
Sofritas (tofu)
Tortilla chips
All sweetened beverages
Conclusion
Despite being a fast-food Mexican restaurant, Chipotle is a good place to order something low-carb because they allow you to customize everything there.
They also offer higher-quality ingredients than most fast food restaurants do by making their own sauces and purchasing chicken that was raised without antibiotics.
If you follow strict keto, it's always recommended to stick to keto-approved foods by cooking your own meals from home or follow a ketogenic meal plan to achieve results.
You can keep it low-carb at Chipotle by ordering a bowl or salad with the meat of your choice and topping it with cheese, sour cream, low-carb vegetables, and guacamole.
If you're really hungry, you can get double or triple the meat or cheese. Just be sure to stay away from the rice, beans, tortilla, and sauce that inevitably come with Mexican food.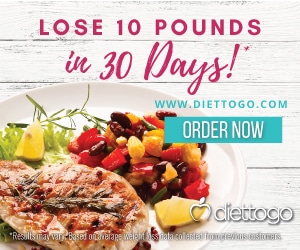 Enjoy this post? Share to save for later reference!