While eating fast food should never be your first choice on the ketogenic diet, there are ways to make it work during emergency situations when you have no other choices.
Whataburger might seem like a newer fast-food chain in the United States, but it has been around since 1950. You might not be able to find a location unless you live in the south, but if you're in Texas, then you probably have a Whataburger on every corner!
However, it's not always easy to find a low-carb meal there, but we've got you covered. Here's how to eat low-carb at Whataburger.
Fast-Food: Should You Or Shouldn't You?
The problem with eating fast food is that most restaurants offer cheap, low-quality ingredients to keep their prices down.
While the Whataburger website mentions that they only use 100 percent pure American beef, there is nothing to indicate that the meat they use is organic or high quality.
This means that every time you eat there, you might be subjecting yourself to unnecessary non-keto ingredients and food additives.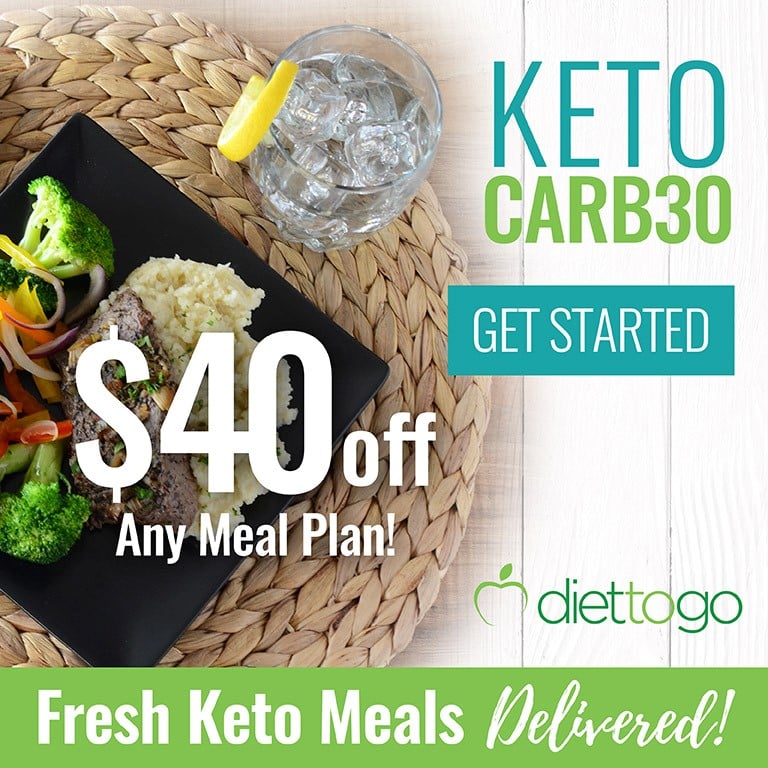 Additionally, most fast food restaurants cook their meats in vegetable oils, which are highly inflammatory.
While it's true that you can find something low-carb to eat here, it's always best to cook your food at home using high-quality meats and keto-friendly oils.
To obtain the best results, make sure you follow a keto plan that is designed to help you achieve your goals.
Tips for Eating at Whataburger
If you find yourself without food for the day or in need of something quick to get you by until your next meal, then you can definitely find something low-carb to eat at Whataburger to sustain your diet.
Keep in mind that low-carb doesn't always meet strict keto rules and one wrong food can kick you out of ketosis. We've prepared some tips to help you keep it as keto-friendly as possible while eating at Whataburger.
#1. Stick with a burger
Your best bet when trying to order low-carb at Whataburger is to stick with a burger and hold the bun and sauce.
They have quite a few different burger options, which you can see by viewing their menu on their website. They also have some great toppings that are keto compliant, such as bacon, cheese, and avocado.
According to the website, every Whataburger comes with mustard, lettuce, tomatoes, pickles and diced onions on a five-inch toasted bun.
Some sandwiches, such as their avocado bacon burger, comes with a creamy pepper sauce, so you'll always want to ask for no sauce just in case.
Mustard is usually safe as it usually only contains mustard seeds and some spices, but most generic brands also contain added food colors such as yellow 5. This means that you don't want to make mustard a habit if you're trying to eat clean.
As long as you hold the bun and sauces and just eat the insides of your burger, you'll have a low-carb meal every time.
#2. Get a side salad
A lot of people don't get enough vegetables on the ketogenic diet, so it's important to sneak them in whenever you can to avoid nutritional deficiencies. A side salad is a great way to do that, and Whataburger offers one.
They also have an apple and cranberry chicken salad. This is OK to eat as long as you hold the cranberries and apples. 
We recommend sticking with their side garden salad that contains romaine lettuce, tomatoes, cheddar cheese, and carrots. You'll want to eat it dry as all of the available dressings appear to contain added sugar.
#3. Beware of breading and hidden milk
Whataburger has a couple of different chicken sandwiches, but most of them are breaded and should be avoided by anyone on the ketogenic diet. If you're ordering a chicken sandwich, then you'll want to make sure to ask for grilled chicken. They also offer a Whatacatch fish burger, but this sandwich is breaded, too. Stay away!
While doing research on the Whataburger website, we also noticed that they add nonfat milk to their eggs as a way of making them appear soft and fluffy.
Lots of restaurants (especially buffets) do this, but it adds to the carb and sugar count of your eggs. Keep this in mind if you order a breakfast sandwich from them.
#4. Go with breakfast
Whataburger has a breakfast menu that is open from 11 PM until 11 AM daily. We like breakfast sandwiches because they tend to be easy to covert into a low-carb meal.
They don't usually comes with sauce and you can easily ask for no bread or bun. Plus, they tend to include keto-friendly ingredients like meat, cheese, and eggs.
Note: Whataburger offers a Lighter & Leaner menu, but you will still need to customize these food items with the tips we provided because they come with breading, buns, and sauces that aren't allowed on a low-carb diet.
Bonus tip: if you're ever unsure about the ingredients at Whataburger, you can always check the nutritional information on its website here.
Related: How To Order Low Carb at McDonald's
What To Order at Whataburger For Every Meal
One of the nice things about Whataburger is that they are open 24 hours a day. This means you always have a meal or at least a snack available to you when you need it.
We'll show you how to order low-carb at every meal.
Breakfast Options
Despite being a burger joint, Whataburger has a nice collection of breakfast foods that you can grab on your way to work.
Here's a list of what to order and how to keep it low-carb.
Taquito with cheese (this wrap comes with your choice of bacon, sausage, or potato, so always go with bacon or sausage and ask to hold the flour tortilla or just eat the insides)
Breakfast on a bun (ask for no bun)
Biscuit sandwich (ask for no biscuit)
Breakfast platter (ask for no hash brown sticks or biscuit and get a double order of bacon or meat instead)
Egg sandwich (minus the bun)
Egg and cheese biscuit (minus the biscuit)
Jalapeno cheddar biscuit sandwich (minus the biscuit)
Biscuit with bacon or sausage (no biscuit)
Lunch Options
Most folks don't mind eating something lighter at lunch. Whether you're looking for a light lunch or just a snack, these options will work:
Grilled chicken sandwich (minus the bun and zesty whatasauce)
Chicken fajita taco (minus the flour tortilla)
Grilled chicken melt (no bun)
Justaburger (minus the bun)
Apple and cranberry chicken salad (minus the apples, cranberries and dressing)
Dinner Options
For dinner, we recommend getting one of the following burgers along with a side salad (no dressing).
Keep in mind that you can also double your meat, cheese, or bacon if you're really hungry. Whataburger also has fresh avocado, so don't be afraid to ask for some!
The main thing to remember when ordering a burger is to hold the bun and sauce or ask for a lettuce wrap instead.
Whataburger (no bun)
Double and triple meat Whataburger (no bun)
Jalapeno and cheese Whataburger (no bun)
Bacon and cheese Whataburger (no bun)
Whataburger Jr. and double meat Whataburger Jr. (no bun)
Avocado bacon burger (no toast or creamy pepper sauce)
A1 Thick and Hearty burger (no A1 sauce or bun)
Monterey melt (no ranch sauce or bun)
Sweet and spicy bacon burger (no sweet and spicy pepper sauce or bun)
Whataburger patty melt (no creamy pepper sauce or bun)
Chop house cheddar burger (no creamy steak sauce or bun)
Green chili double (no bun)
Mushroom swiss burger (no bun or sauce)
High-Carb Foods To Avoid at Whataburger
While you can customize many of the food ideas at Whataburger to make them low-carb, there are some that are simply not worth your trouble.
They either contain too many carbs that can't be swapped out or they contain added sugars and cheap ingredients that you can't get away from. Refrain from ordering anything on this list:
Chorizo taquito (contains white corn flour, hydrogenated soybean oil, and nonfat milk)
Pancake platter
Honey butter chicken biscuit (there is nothing remotely keto about this sandwich!)
Honey BBQ chicken strip sandwich
Biscuits and gravy
Cinnamon roll
Hash brown sticks
Chicken strips and bites
Grilled cheese
Apple slices
Whatacatch (fish burger)
Whatachick'n sandwich (unless you can get it with grilled chicken; also hold the savory sauce and bun)
French fries
Onion rings
All cookies
All shakes and sweetened beverages
Related: How To Order Low Carb at In And Out Burger
---
Conclusion
Unless you live in Texas (or some surrounding states), then you might not have a Whataburger location close to you.
If you do, then you can enjoy a low-carb snack just about any time of the day because this fast food restaurant is open 24 hours.
While it's important to make sure most of your meals come from high-quality ingredients that you prepare at home, it's OK to dine out every once and awhile during emergency situations.
The best way to eat low-carb at Whataburger is to order one of their many beef burgers without the bun or sauce. If you're extra hungry, get double or triple the meat and ask for extra slices of cheese and a side of avocados.
We also suggest grabbing a side salad without dressing as a way to increase your vegetable intake on the keto diet. If you go for a breakfast sandwich, beware that there is nonfat milk in the eggs, which increases the carb and sugar content.
*Image credit: Terry Ross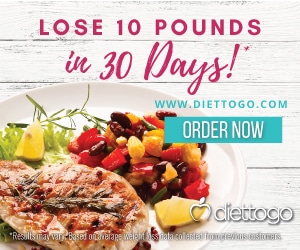 Enjoy this post? Share to save for later reference!