Take a look around the next time you're out in public. Doesn't it seem like everyone around you is holding a Starbucks cup?
People love their caffeine, and who can blame them? Caffeine helps give you a mental and physical boost and research shows it may also protect your heart.
While there are many coffee shops available, Starbucks has certainly made a name for itself.
Many people don't know that in addition to being one of the biggest coffee providers in the world, Starbucks also sells food.
This is great news if you need a quick bite to eat to go along with your coffee. However, since coffee and sweets go hand in hand, it's difficult to find something low-carb to go with your cup of Joe.
It's also tempting to indulge in one of Starbucks' many sweetened coffees, such as their iced maple pecan latte or the salted caramel mocha frappuccino.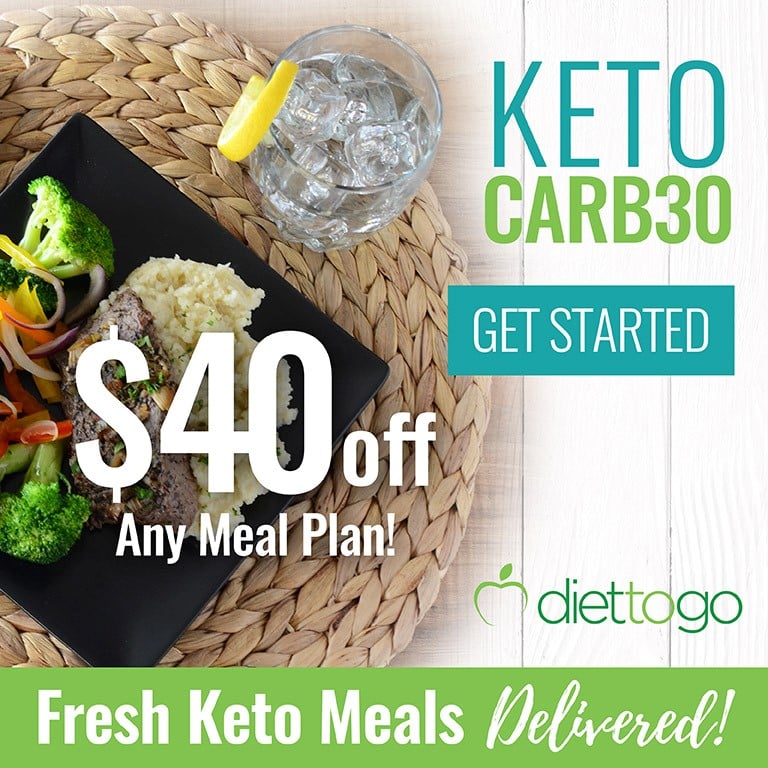 This is why we always say that if you want to achieve optimal results with keto diet, it's best to stick to a keto meal plan and cook your own meals at home using keto-friendly whole foods.
Eating out is only for emergency situations and shouldn't be a habit.
If it sounds too complicated, your best bet is to make your own Bulletproof Coffee at home or use these Keto-friendly Instant Coffee recipes when traveling.
Before you venture into the world of Starbucks unprepared, check out this article. We've put together a list of ways to eat (and drink) low-carb at Starbucks so you won't ruin your ketogenic diet.
Tips For Ordering At Starbucks
The best thing you can do at Starbucks is to order a plain cup of coffee and walk away. You can even add a keto-friendly coffee creamer to it if you need a little something extra.
Some people who do strict keto avoid the heavy cream or heavy whipping cream at Starbucks because of carrageenan, a food additive used to thicken and emulsify drinks. Some people even take the extra step to bring their own heavy whipping cream.
We realize that's often easier said than done. The smells alone of coffee and baked goods is enough to tempt even the most dedicated keto dieter. Luckily, you can work around this by having a plan before you go in there (or visit the drive-through).
#1. Keep it simple
A lot of people don't like the taste of coffee, but they like the effects of caffeine. So they try to add sugar and other sweeteners to their drink to make it easier to swallow. When it comes to ordering a cup of coffee, keep it simple. Don't try to jazz it up too much.
Starbucks takes pride in providing high-quality coffee beans. If you learn to appreciate the taste and flavor of good coffee, then you shouldn't need to add anything to it. Try ordering a small dark roast or espresso shot and sipping on it slowly.
Research shows that dark roasts contain more antioxidants and can help you reduce body weight better than light roasts.
If you fancy a latte or cappuccino, then you'll want to stay away from the cow's milk that's usually added to these drinks. Ask to have your hot drink prepared with heavy cream instead, which is a good source of fat and contains less sugar and carbs.
We recommend that you avoid the sugar-free syrup at Starbucks because of the artificial flavors and sweeteners in its ingredients. If you need a drink that's a little sweeter, try adding stevia or another keto-approved sweetener to it.
This means that you won't be able to order anything "sugar-free" because it usually implies that it contains artificial sweeteners. These have been linked to cancer, digestive upset, hormone imbalances, and more. (You can read more about the dangers of artificial sweeteners here).
Bottom line: Strict keto dieters avoid the heavy whipping cream (which has carrageenan) and the sugar free syrup (which has artificial sweeteners and flavors) at Starbucks. Some people take the extra effort to just buy the black coffee and bring their own fixings for it.
#2. Snack on your own low-carb food
Coffee goes great with food, which is one of the many reasons why people love it.
Ideally, you should be able to walk into Starbucks, order a cup of coffee, and ignore the huge glass display of sweet treats right in front of your face. But we know that's hard to do.
Instead, try snacking on your own low-carb treats. We recommend pairing a nice, bold blend with our keto collagen walnut energy balls for an energy-boosting snack that will also help you burn fat.
Starbucks also has a nice assortment of tea if coffee is too harsh on your stomach. Just be sure that your tea is unsweetened as it's easy to accidentally order a tea that has sugar added to it.
Hot green teas are usually unsweetened while iced lattes and chai drinks almost always have some kind of flavor added to them. Any tea that has the word "infusion" in its name is off limits because it contains added sugars.
#3. Be prepared to pick some stuff off your food
Although Starbucks offers some food options, they still specialize in coffee. Additionally, most of their food is in the form of baked goods, so they don't do a lot of cooking on the spot.
This means that you can grab something to eat there, but it's probably premade and you won't be able to customize it easily or even know what the ingredients are.
You can stick to your low-carb diet by ordering a sandwich or protein box and tossing the bread, but Starbucks probably won't be able to accommodate your request to hold any sauces or ingredients that come on your food.
This means you'll likely have to do a lot of the work yourself by tossing the bread and scraping off any unwanted sauce, so be sure to grab a fork with your order.
If it's too much hassle, just don't order it and save your money. There are also other better low carb fast food options you can try.
#4. Check out the nutritional content on the website
If you're unsure about anything you're ordering at Starbucks, then you can visit their website and find out exactly what's in your food. Their nutritional menu includes both nutrition and ingredients for all of their dishes.
Keep in mind that the website doesn't allow you to accomodate for customized food. For example, you can see the nutritional information for a breakfast sandwich, but it will include the calories for the bread.
You can use the nutritional information as a tool to judge what you're eating and how many carbs you're taking in, but it won't always be an exact measure.
What To Order at Starbucks
The menu at Starbucks isn't big, but their menu is constantly changing. They offer a regular menu, but they also include lots of seasonal and holiday drinks and food choices.
Like Panera, most of their food options are geared toward vegans and vegetarians with lots of Mediterranean-inspired flare, such as their Za'atar chicken and lemon tahini and grilled chicken and cauliflower tabbouleh.
Some dishes aren't available at all locations, and they take some work to make them low-carb, but it can be done!
Here's what (and how) to order at Starbucks to keep it low-carb.
Breakfast
Bacon, Gouda and egg breakfast sandwich (minus the roll)
Smoked Shoulder Bacon Breakfast Sandwich (hold the bread)
Chicken sausage and bacon biscuit (hold the biscuit, gravy and honey butter)
Double smoked bacon, cheddar and egg sandwich (hold or toss the bun)
Everything croissant, pastrami and cheddar breakfast sandwich (toss the croissant)
Reduced-fat turkey bacon and cage-free egg white breakfast sandwich (toss the English muffin)
Sausage, cheddar, and egg breakfast sandwich (minus the English muffin)
Slow-roasted ham, swiss and egg breakfast sandwich (toss the croissant)
Spicy chorizo, Monterey Jack and egg breakfast (toss the bread and caramelized onion)
Spinach, feta and cage-free egg white breakfast wrap (hold the tortilla wrap)
Protein Box
Egg and cheese protein box (minus the biscuit and honey peanut butter spread; also omit the grapes and apple slices if you're strict keto)
Smoked turkey protein box (don't eat the bread or Greek-yogurt-ranch dip; also omit the apples and carrots if you're strict keto)
Chicken BLT protein box (don't eat the bread or Greek-yogurt-ranch dip; also omit the apples and carrots if you're strict keto)
Sandwiches and more
Avocado spread
Chicken and double-smoked bacon sandwich (don't eat the bread or maple mustard sauce)
Chicken Caprese (toss the bread and just eat the insides of the sandwich)
Turkey and Havarti sandwich (toss the bread; the mayo contains vegetable oil and sugar, so you might want to eat around that, too)
Roasted turkey and dill Havarti sandwich (toss the bread; you may want to eat around the mayo, too)
Pair any of the above-mentioned meals with one of these keto-friendly drinks:
Black coffee and no sugar
Lattes and cappuccinos made with heavy cream instead of cow's milk without sweetener.
Cafe Americano
Doppio
Espresso macchiato (made with heavy cream instead of cow's milk)
Flat white (made with heavy cream instead of cow's milk)
Latte macchiato (made with heavy cream instead of cow's milk)
Comfort wellness brewed tea
Defense wellness brewed tea
Emperors cloud and mist green tea
Mint majesty herbal tea
Organic jade citrus mint brewed tea
Passion tango herbal tea
Peach tranquility herbal tea
Rev up wellness brewed tea
Royal English breakfast tea
Teavana earl grey brewed tea
Teavana organic chai tea
Teavana shaken iced black tea
Youthberry white tea
Nitro cold brew
Note: see our note about whipped cream and sugar free syrup above and decide if you still want it.
What To Avoid At Starbucks
A lot of the food at Starbucks arrives at the store premade. This means that you won't be able to customize it or ask for items to be held on your food.
For example, the egg bites might seem like a good idea, but they contain cottage cheese in them, which isn't a low-carb ingredient.
Below is a list of foods that we recommend staying away from since they contain ingredients that aren't low-carb and probably can't be customized.
Chicken chorizo and tortilla sous vide egg bites
Egg white and red pepper sous vide egg bites
Bacon and gruyere sous vide egg bites
Classic oatmeal
Ham and cheese croissant (you could eat the ham and cheese only, but it appears to be intertwined with the croissant and it looks hard to peel this off!)
Hearty blueberry oatmeal
Seared steak, egg and tortilla wrap (this is another food item you could eat the insides out of, but it may be hard to eat around the tortilla and carmelized onions, which have sugar in them)
All bakery items, including bagels, rolls, muffins, croissants, donuts, scones, and cookies
Chicken wrap protein box (we think it might be too hard to eat around the tortilla, slaw, and peanut-coconut sauce on this one)
PB&J protein box
Cheese & fruit protein box (unless you just eat the cheese and throw the crackers away; if you're strict keto, omit the fruit, too)
Chicken and quinoa protein bowl
Lentils, veggies, and brown rice protein bowl
All yogurts and fruit bowls
Chicken BLT salad sandwich (you could eat the insides of the sandwich and toss the bread, but the salad contains vegetable oil and sugar, which is not strict keto)
Egg salad sandwich (again, you could eat the insides of the sandwich and toss the bread, but the salad contains vegetable oil and sugar, which is not strict keto)
Turkey pastrami Reuben (you could eat the insides of this sandwich only, but it's hard to get away from the dressing, which contains sugar and vegetable oil)
Za'atar chicken and lemon tahini (this one contains ancient grains that are hard to eat around)
Grilled chicken and cauliflower tabbouleh (you could eat this one if you avoided the dressing and the chickpeas, but it might be hard if it's premade)
Seasoned Turkey & Green Pepper Pico (this one has roasted corn and quinoa salad and Greek yogurt dressing)
Drinks to avoid at Starbucks include:
All iced chai tea drinks
Citrus defender
Honey citrus mint tea
Iced matcha green tea latte
Matcha lemonade
Royal English breakfast tea latte
Shaken sweet tea
Teavana London fog tea latte and iced London fog tea latte
All Teavana shaken iced tea drinks and lemonades
All frozen coffee drinks
All mocha or white mocha drinks, both hot and cold
Caramel macchiato, both hot and cold
All sweetened lattes or cappuccinos
All sweetened bottled coffees and teas
All Starbucks refreshers
Conclusion
Starbucks is well known for its coffee drinks, but you can also get food there, too. While it's easy to remember the basics of low-carb eating, it can be easy to forget that drinking sugary coffee drinks can also kick you out of ketosis.
For this reason, we recommend sticking with black coffee and bring your own fixings if needed when you visit Starbucks. You can also ask to have a latte made with heavy whipping cream, which is high in fat and low in carbs. Add your own keto-sweetener to it, such as stevia, monk fruit or erythritol.
Eating low-carb at Starbucks is tricky because most of their food comes premade, so you can't customize it. We recommend sticking with a breakfast sandwich and tossing the bread.
You can also order one of their sandwich or wraps and do the same, but these tend to come with sauce that you'll also need to scrape off.
The best thing you can do at Starbucks is to get your coffee and bring along a keto-friendly snack that you made at home for a high-energy meal. We have lots to choose from for your reference! All you need is a nice, strong cup of coffee with cream to go with it.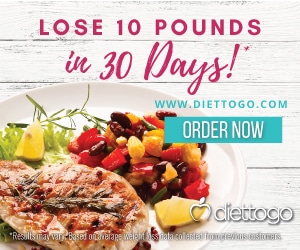 Enjoy this post? Share to save it for later reference!