As you can probably already tell by the name, Red Lobster is an American casual dining seafood restaurant. It started out as a family-owned restaurant in Florida but quickly grew. Now there are over 700 locations all over the world, including in 11 different countries.
Red Lobster uses a combination of both wild-caught and farm-raised fish and seafood on its menu in an attempt to become more environmentally-friendly. While this is refreshing news, we'd like to point out that not everything on their menu is good for you.
Endless shrimp and cheddar bay biscuits are two reasons why you might want to avoid coming here and enjoy a meal at home instead.
However, if you find yourself in need of food or you can't get out of a social obligation happening at Red Lobster, then follow our tips for ordering low-carb so you can maintain your ketogenic diet.
Tips For Ordering at Red Lobster
Although Red Lobster probably started out as a great family-owned seafood restaurant at one time, it lost its magic when it became a chain restaurant. Franchises aren't always good at serving up fresh, healthy food. This is challenging if you have special dietary needs, such as most people do with the low-carb or ketogenic diet.
For this reason, we recommend eating at home and cooking your own ketogenic meals using our recipes and meal plans on our website. This will ensure that you're eating high-quality foods and safe ingredients with no hidden sugars that might sabotage your diet.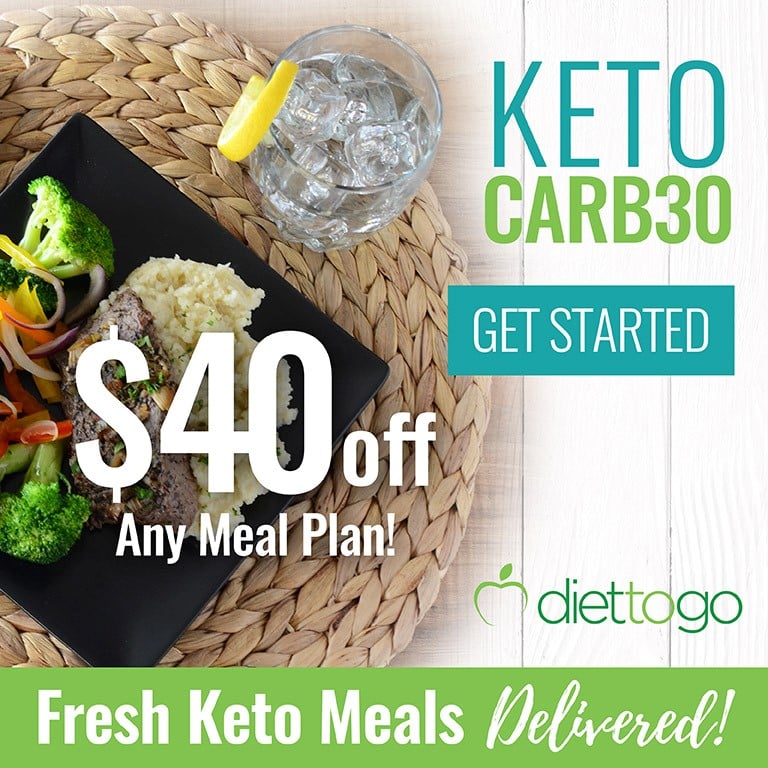 Remember that eating low-carb isn't the same as eating ketogenic. You might be able to find a dish on the menu that is low-carb by general standards but still contains too much protein or too many carbs to be ketogenic.
If you're forced to eat at Red Lobster or can't get out of it, then we recommend custom-ordering your dish. Red Lobster has a lot of made-to-order dishes on its menu, such as their create-your-own lunch option.
You can also custom-order just about any dish you want by asking for no sauce, a low-carb side dish, and no dressing on your salad.
Here are some other tips for keeping it low-carb at Red Lobster.
#1. Stay away from the all-you-can-eat dishes
More is not better, even if it comes at an unbeatable price. This is especially true when it comes to food. When you first sit down at your table, your server will probably bring you a basket of hot cheddar biscuits. They look delicious, but these things are like poison to your low-carb diet.
Red Lobster also runs specials where they offer neverending dishes. They are currently serving endless shrimp starting at $15.99, but this is a good way to overindulge in calories you don't need.
We recommend ordering one dish off the menu and customizing it so that it fits your low-carb needs. Don't try to make something work just because it's a good deal. This includes the early-bird specials, too.
#2. Go with steak
We like that the lobster and crab at Red Lobster are wild-caught, but you might want to go with a fattier piece of meat if you're on the ketogenic diet.
A three-ounce serving of crab contains 98 calories, 1.3 grams of fat, 0 carbs, and 20.2 grams of protein which is great when you're on a low-carb diet.
The same goes for lobster. A three-ounce serving contains 83 calories, 0.5 grams of fat, 1.1 grams of carbs, and 17.4 grams of protein. These numbers are fine when you're trying to keep your carb count down.
On the other hand, a three-ounce serving of steak contains 174 calories, 8.6 grams of fat, 0 grams carbs, and 22.7 grams of protein. Not only will a steak fill you up better than lobster or crab, but it also contains more fat. And since fat is the driving force behind the ketogenic diet, you'll be doing your body a favor by increasing your fat metabolism.
Red Lobster features a few different steak dishes. We like the six-ounce filet mignon, which is seasoned with peppercorn seasoning and cooked on a wood-fired grill. Get it with a side of steamed broccoli and hold the mashed potatoes.
#3. Use the interactive nutrition menu
You can look up the nutritional information of any dish at Red Lobster by using their interactive nutrition menu. For example, the oven-broiled wild-caught flounder contains 420 calories, 11 grams of fat, 1 gram of carb, and 70 grams of protein.
It also tells you some basic allergy information. Even if you don't have any allergies, you can take a peek to make sure you're not eating any junk. The same dish does not contain gluten, soy, milk, eggs, tree nuts, wheat, sulfate, MSG, or peanuts.
Red Lobster even has a nutrition calculator where you can enter in some basic information about your nutrition goals and have them pick a meal for you. Start by building your meal.
Pick from a category off the main menu and then add in all your customizations, such as your choice of side, salad, salad dressing, condiments and any other accompaniments. Then the calculator will spit out your nutrition information based on those calculations.
For example, the wood-grilled shrimp and sirloin dish with seasonal fresh broccoli and a garden salad contains 730 calories, 31 grams of fat, 46 grams of carbs (37 grams net carbs), 9 grams of fiber, and 67 grams of protein.
You can drop the carbs on this dish from 37 net carbs to 32 net carbs by eliminating the broccoli. This would also bring your total calories down to 690 for the entire dish.
We noticed that the fresh seasonal broccoli and asparagus side dishes both contain soy. You might want to ask to have these low carb vegetables steamed without any seasoning to make sure you're not ingesting more harmful ingredients than you need to.
Here is a list of the top foods that are lowest in carbs at Red Lobster, based on the interactive menu:
Live Maine Lobster (0 grams carbs)
Wild caught snow crab legs (0 grams carbs)
Fresh wood grilled tilapia (<1 gram carbs)
Oven broiled wild caught whitefish (1 gram carbs)
Cod (<1 gram carbs)
Grouper (<1 gram carbs)
Halibut (<1 gram carbs)
Opah (<1 gram carbs)
Grilled shrimp (0 grams carbs)
Bay Scallops (1 gram carbs)
Snapper (<1 gram carbs)
Perch (<1 gram carbs)
Haddock (<1 gram carbs)
Rock Redfish (<1 gram carbs)
Salmon (<1 gram carbs)
Sole (<1 gram carbs)
Gulf Snapper (<1 gram carbs)
#4. Use melted butter as needed
Red Lobster serves up their lobster and crab dishes with 100 percent pure melted butter. This is great because it increases the fat content of crab and lobster to make your dish more ketogenic-friendly. You can even ask to have your chicken or steak cooked in butter in place of cheap vegetable oils.
They also have sour cream. This would also be good on top of a steak with some herbs or added to a piece of chicken to improve the taste, keep your meat flavorful, and increase the fat content while keeping your carbs down.
#5. Ask what the catch of the day is
Red Lobster offers a "today's catch" that changes daily based on your location. This can be a good way to enjoy some fresh fish. Ask whether it's farm-raised or wild-caught. Generally, wild-caught fish is lower in additives and chemicals than farm-raised, so it's the healthier option.
Organic fish is another good way to go. Just be sure to get your fish broiled or baked and not fried. Also, get a low-carb side to go with it, such as steamed broccoli or asparagus, and stay away from the potatoes or beans. You can't go wrong with a side salad with oil and vinegar either.
What To Order at Red Lobster
Like most chain restaurants, Red Lobster is open from 11 AM until 10 PM or so. This means you'll be eating here for lunch, dinner, or happy hour. The biggest thing you'll want to watch out for is unhealthy toppings on your food and side dishes that are high in carbs.
Always go with steamed broccoli or asparagus as your side dish of choice. You can also get a side salad without croutons. Just be sure to ask for oil and vinegar dressing.
We've gone through the entire menu at Red Lobster and broken down which dishes are safe to eat and which ones are better left avoided. Here are your best options.
Appetizers
Signature shrimp cocktail (ask for a side of butter in place of cocktail sauce to dip these in)
White wine and roasted garlic mussels (only get this dish if you can get the mussels without the sauce; hold the bread)
Tuna poke tasting plate (order this without the tortilla strips and soy-sesame sauce)
Lunch Options
Classic Caesar salad with chicken (hold the croutons; you can also get this with shrimp or salmon but make sure it's grilled or oven-baked)
Shrimp and wood-grilled chicken (make sure your shrimp is wood-grilled and not fried; ask for broccoli or asparagus instead of rice as your side dish)
Wood-grilled shrimp skewers (order broccoli or asparagus and a side salad with oil and vinegar dressing as your two side dishes)
Maple-glazed chicken (hold the glaze on the chicken; ask for double broccoli in place of rice)
Wild-caught flounder (get this dish oven-broiled instead of golden fried; hold the tartar sauce and order a side of broccoli, asparagus, or a side salad in place of rice or fries)
Farm-raised catfish (get this dish blackened instead of fried; hold the tartar sauce and order broccoli, asparagus, or a side salad as your side dish)
Hand-crafted garlic shrimp scampi (order this with broccoli, asparagus, or a side salad as your side dishes)
Create your own lunch (order garlic-grilled shrimp skewers, chicken breast strips, broiled bay scallops, or hand-crafted garlic shrimp scampi; stay away from breaded and fried fish; choose a low-carb side dish such as broccoli or asparagus)
Shrimp your way (order with hand-crafted garlic shrimp scampi only and avoid the fried shrimp)
Yucatán tilapia and shrimp (order this without pineapple and ask for broccoli in place of rice)
Seafood dinners
Salmon New Orleans (ask for broccoli or asparagus as your side dish in place of rice or potatoes)
Harbor Bay lobster bake (ask for no sauce or broth on this dish and hold the linguini; ask for broccoli instead)
Roasted Maine lobster bake (ask for no sauce or broth on this dish and hold the linguini; ask for broccoli instead)
Rock lobster tail (ask for double broccoli instead of rice)
Seafarer's feast (order this with grilled shrimp instead of fried; hold any sauce that comes on it; get broccoli in place of rice)
Ultimate feast (hold the Walt's favorite shrimp or ask to have it grilled instead of fried; choose broccoli as your side instead of rice; hold all dipping sauces or ask for butter)
Wood-grilled lobster, shrimp, and salmon (hold the rice; get broccoli, asparagus, or a side salad as your side dish)
Live Maine lobster (order this steamed and with broccoli as your side; hold the dipping sauce and ask for butter)
Canadian walleye (get it blackened or broiled and with broccoli or asparagus as your side)
Steak dinners
For all steak dishes, hold the mashed potatoes and get a double order of broccoli, asparagus, or a side salad with oil and vinegar dressing:
Six-ounce filet mignon
New York strip and rock lobster tail
Seven-ounce sirloin
12 ounce New York Strip
Wood-grilled shrimp and sirloin
Bonus tip: order all shrimp dishes with melted butter instead of traditional dipping sauce.
Foods To Avoid at Red Lobster
There are plenty of dishes at Red Lobster that you are better off avoiding because just like most fast food options, they contain too many carbs either in the sauce, breading or seasoning, and cannot be easily customized.
We recommend avoiding the following dishes and sticking with something on the list above.
Appetizers:
Buffalo chicken wings
Fried oysters
Batter fried crawfish
Parrot Isle jumbo coconut shrimp
Peppercorn-panko calamari
Sweet chili shrimp
Mozzarella cheese sticks
Seaside sampler
Langostino lobster-artichoke-and-seafood dip
Lobster and Langostino pizza
Seafood stuffed mushrooms (because the menu doesn't list what's in the signature seafood stuffing, we cannot recommend this dish!)
Loaded seaside fries
Shrimp potstickers
Chilled lobster and shrimp roll
Dragon broccoli
Lunch:
Endless shrimp
Southwest style tacos
All soups
Chilled lobster and shrimp rolls and fries
Sailor's platter
Shrimp, crab, lobster, or chicken linguini alfredo
Hand-breaded shrimp
Crunchy popcorn shrimp
Admiral's feast
Walt's favorite shrimp
Seaside shrimp trio
Dragon shrimp
Snow crab legs
Lobster macaroni and cheese
Fried sole (this would be OK if you can get it steamed, broiled, or baked)
Dinner:
Four-course feast (stick with a side salad and entree and skip the cup of soup and dessert)
All desserts
All sweetened beverages or alcoholic drinks
Conclusion
Red Lobster offers a wide variety of seafood dishes, which sounds tasty and easy to accommodate on a low-carb diet. But keep in mind that eating at home using high-quality ingredients is always better than eating out. The options at Red Lobster can be overwhelming because there are so many different ways to prepare your shrimp. Always ask for grilled, broiled, or oven-roasted meat and seafood instead of fried.
We like that Red Lobster uses wild-caught lobster and crab, but you may want to go with a fattier meat such as steak if you are strict keto. This will help you keep your dietary fat intake up as fish and seafood tends to be lean.
Red Lobster serves 100 percent pure melted butter, so don't be afraid to add this to your dishes for a healthy fat boost. Lastly, make sure you ask for no sauce on your meats and stick to broccoli or asparagus as your side dishes. A side salad with oil and vinegar dressing is also a good choice.
Enjoy this post? Share to save for later!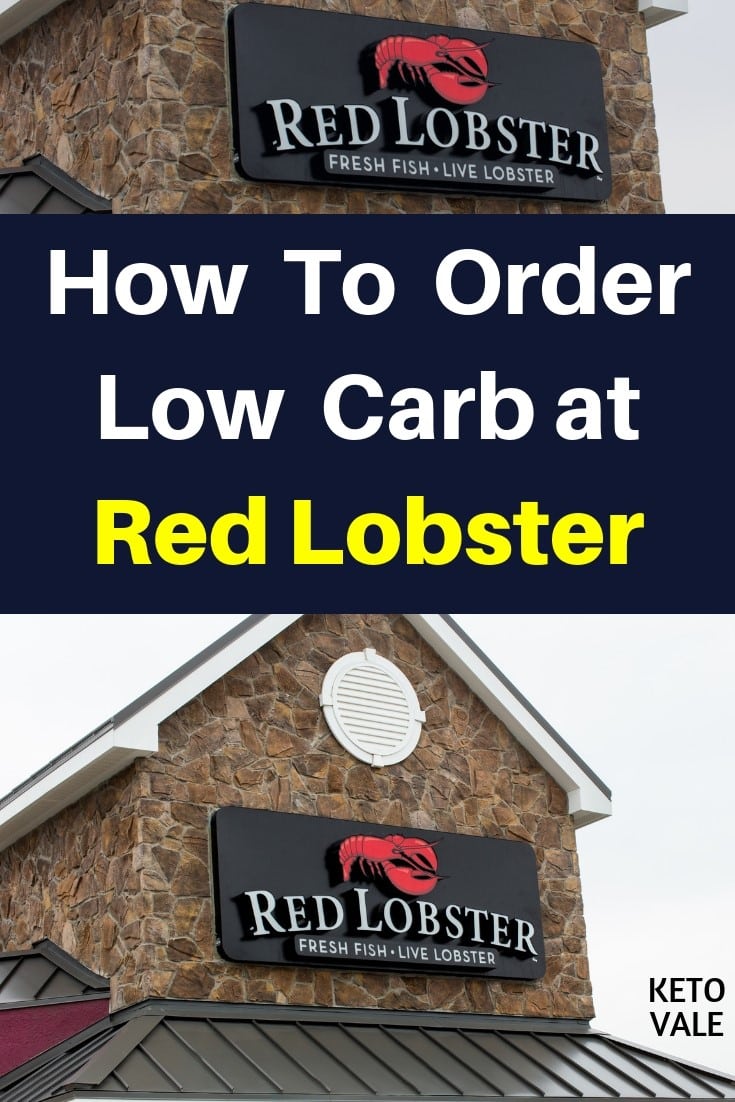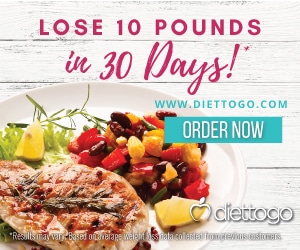 Photo credit: wolterke/Depositphotos.com