Our search for the best online meat and seafood delivery service is never-ending.
Most recently, we had the pleasure of trying Crowd Cow – the company whose founders are on a mission to bring you farm-fresh meat from local ranchers and sustainable sources in an eco-friendly manner.
In this review, you'll learn all about Crowd Cow, including what to expect when you order from them, and whether or not it's worth the price.
Let's get started!
What is Crowd Cow?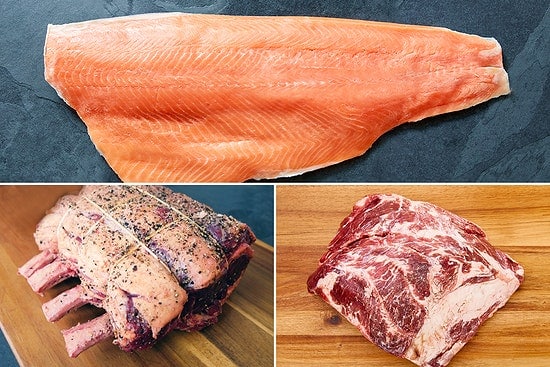 Crowd Cow is an online meat and seafood delivery service that specializes in selling sustainable seafood and clean meats from local ranchers, such as free range organic chicken, pork chops, grass-fed beef, and game meat. They even have Japanese A5 Wagyu Ribeye Steak!
They sell more than meat, too. You can order dog treats, desserts, plant-based protein, sides, sauces, and bone broth from their online store and have them shipped right to your door.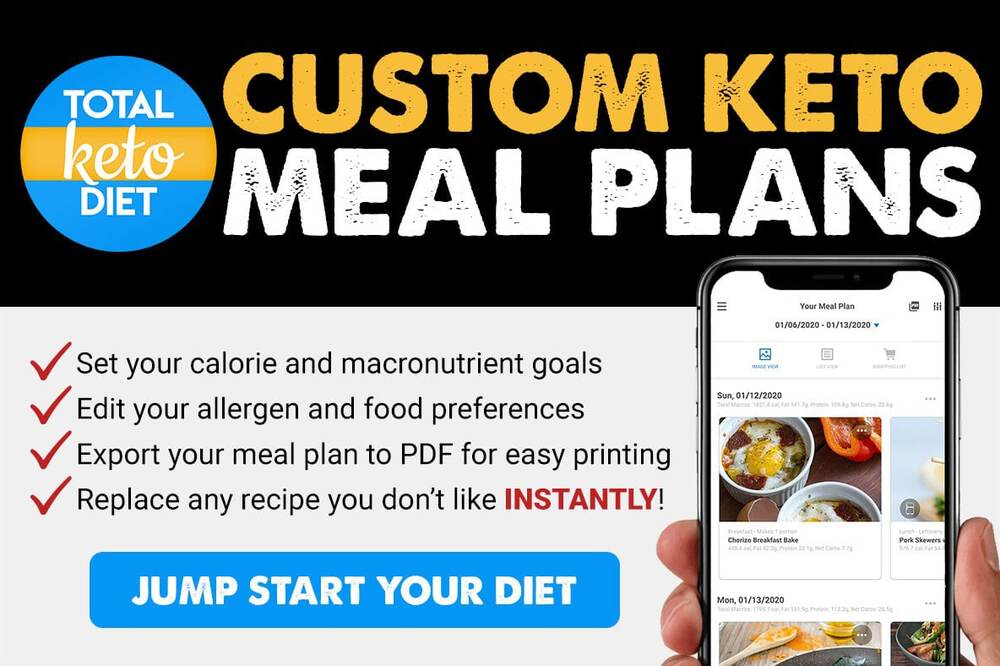 The company is committed to making the meat industry more eco-friendly by connecting customers directly to farmers – so you know where your meat comes from – and using 100% recyclable and compostable packaging.
As of 2020, all orders are 100% carbon neutral. The company fully offsets every order's carbon emissions to help stop climate change by working with nonprofits to plant more trees, which is something everyone can feel good about getting behind!
You can read more about how the company reduces their carbon footprint on their blog.
How Does It Work?
Ordering from Crowd Cow is super simple. All you have to do is build your box by browsing through the various cuts of meat on their website and pick when you want it delivered.
Crowd Cow allows you to order a one-time box or you can sign up to become a member and receive a box every month (or as often as you'd like). You'll get the best price by becoming a member. All boxes can be custom ordered or you can shop from one of their gift packages.
Crowd Cow allows you to shop by protein, cut, or farm. You can also choose between grass-fed, grain-fed, pasture-raised and Wagyu meats, allowing you to control how much you spend.
The company constantly updates their website with new inventory, out-of-stock items, and promos and deals, making it truly easy to put together a box that best suits your needs.
You can also utilize their website to find recipes, gifts, and cooking resources. They even have a section that allows you to shop for gifts by person (mom, dad, anniversary gifts, holidays, care packages, etc.).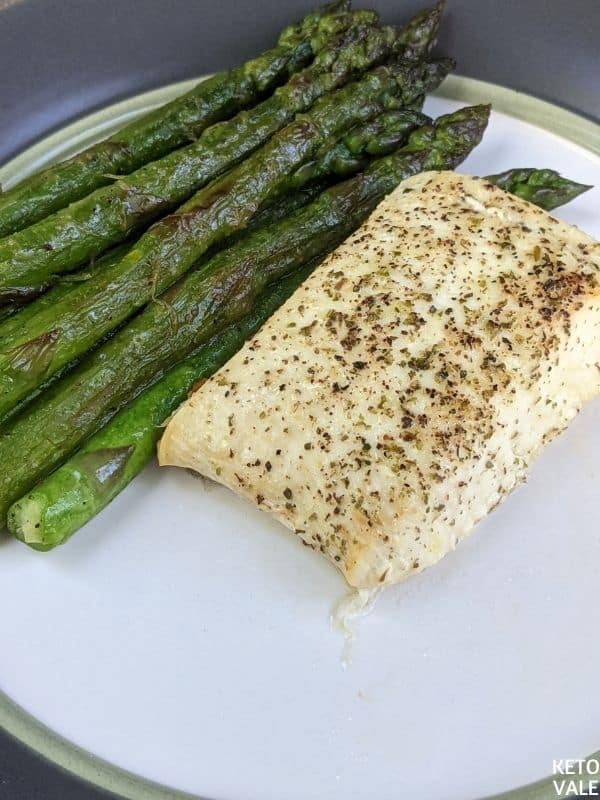 Here are some facts about Crowd Cow:
All items sold on the website are free from hormones and unnecessary antibiotics, and taste-tested by experts
They ship everywhere in the United States except Hawaii and Alaska
All packages are shipped with dry ice (meat arrives frozen) and you don't have to be home to receive your box
You can cancel/change your order date whenever you want (as long as it has not already been packaged)
Pricing
Pricing is a big concern for many people – and rightfully so. Many online meat delivery services are too expensive for the average person to afford, making it a luxury many can't afford.
Crowd Cow has a few things going for it. First, you don't have to get locked into a monthly membership. You can order a one-time box or even skip a few months if you decide to.
Next, you can pick your own package. Crowd Cow offers a few gift boxes that are pre-determined, but your boxes are completely customizable, allowing you to set the price.
Here are some of their best selling items*:
10 ounce pasture-raised grass-fed New York strip steak
1 pound 100% grass-fed ground beef
1 pound pasture-raised chicken breas
12 ounce pack sustainable Norweigan Atlantic salmon
12 ounce pack Heritage thick-cut bacon (antibiotic and hormone free)
3 pound pasture-raised whole chicken
8 ounce 100% grass-fed top sirloin steak
*The pricing listed above is for members only. If you are not a member, the pricing is a few cents higher per item. Keep in mind that these prices might be higher than what you pay at the grocery store for two reasons.
First, it's better quality meat, making it a more expensive product. Next, you're paying for the convenience of having it sent right to your door.
The prices might change from time to time, for the latest price and best deals, check here!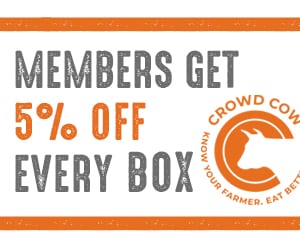 Our Experience With Crowd Cow
Shortly after placing our order online, Crowd Cow sent us a confirmation email that included a tracking number and estimated delivery date. It also told us the farm/source where each of our items came from. This is a good way to learn more about where our food was coming from!
Here is what we ordered from Crowd Cow:
2x 12oz New York Strip Steak – Painted Hills Natural Beef Farm
1x 1lb Ground Beef – True Grit Cattle Co Fullblood Wagyu Farm
1x 1lb Chicken Breast – Pasture Bird Farm
2x 6oz Wild Alaskan Halibut – Sena Sea
1x 3lb Whole Chicken – Cooks Venture Heirloom Chicken Farm
We received our order right on time – about two days after the confirmation letter was sent out. The first thing we noticed is that the package was a lot lighter than most online meat delivery services. This is because Crowd Cow uses dry ice to keep their meat fresh. It was a lot more convenient to carry the package inside our house!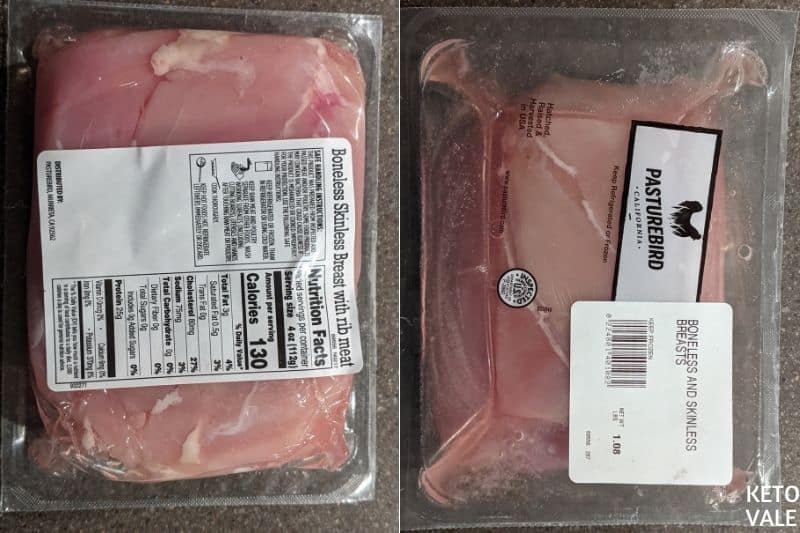 The Crowd Cow meat arrived frozen and you could see exactly what farm each package came from. The farmer or fishermans information was listed right on the label. We noticed that the halibut we received had a picture of the fisherman right on the package, which was a great way to connect us to the sourcing process.
Because all the meat is clean and free from unnecessary antibiotics and hormones, it tastes better – in our opinion. We were able to use the meat from Crowd Cow to feed picky eaters, including children! It pairs well with low-carb veggies for a keto diet and can easily be kept in the freezer if you're not ready to use it right away.
Here's the chicken and fish fillets that we've cooked and tried: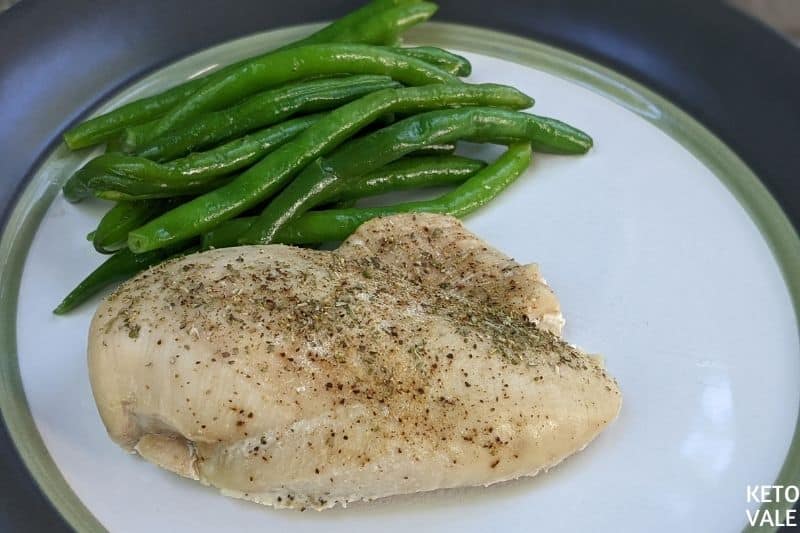 We also feel good about supporting a company that takes steps to reduce the carbon footprint associated with eating meat. With a superior product and outstanding customer service, we will definitely be ordering from Crowd Cow again!
Should You Try Crowd Cow?
In our opinion, you should absolutely try Crowd Cow at least once! The nice thing about ordering from Crowd Cow is that they are trying to do better for the environment, which is more than most meat companies can say. You can feel better when you eat meat from this company!
You'll also notice that the quality of meat is exceptionally better than what you'll find at your local grocery store. The meat looks better, tastes better, and has better texture. Not to mention – because it's grass-fed, it contains higher levels of nutrients than grain-fed meat.
We understand that the price of online meat delivery service can be expensive. You will likely need to factor in price when determining how often you can accord Crowd Cow.
Just keep in mind that if you decide to give them a try, you're getting a much better product AND you're supporting a company who gives back to the Earth!
For latest price and special deals on high quality meat, check here!