Today we're so delighted to introduce you to our friend Brooks and her awesome weight loss transformation. Brooks lost weight on other diets but hit plateau and gained the weight back again then she discovered keto. Just like many people, Brooks was skeptical about "eating high fat" at first, as we all have been told for decades that fats are bad, but she gave keto a try anyway. Two months later, she has lost over 20 lbs purely on keto.
If you're new to the keto diet and looking to get started, please feel free to check our beginner's guide and meal plan!
If you have a story to share with our community, please send us a message on our contact page and let us know about it. We'd love to read your success story!
Without further ado, here's how Brooks got started:
---
Please tell us your story:
Hi! I started my main weight loss journey at 215 pounds January of last year, I started because I realized how unhealthy I had become, and I was ready to change my life around. While walking every day (until the Arizona heat hit) I had been trying different fad diets and going about weight loss all wrong in the kitchen! Then, about 3 months ago, I had gained over 15 pounds BACK. Putting me back at 175 pounds. While it doesn't seem super significant I noticed, and my body noticed. I didn't want to lose all the progress I had made the year before and I wanted to try again. Also coming to the realization that weight loss is not a straight, or one-way street. It's a bumpy ride with its ups and downs, and sometimes you take sharp u-turns. You just need to turn the wheel again and take another U-turn back in the right direction.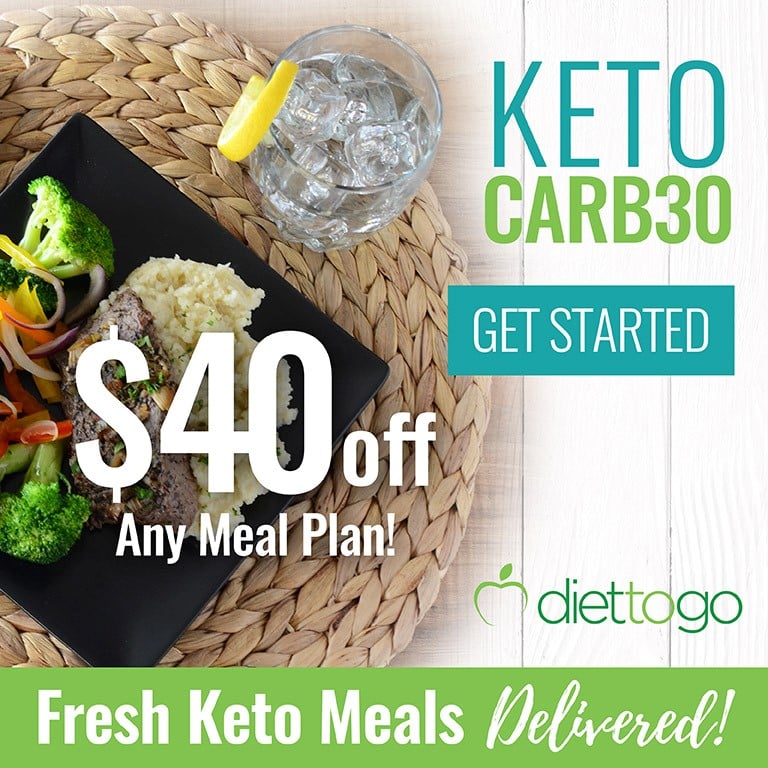 It's like you are learning to drive, you're slow and still practicing in the parking lot. But that's okay because you're not really sitting still, you're moving forward, learning how to drive. Now think of it like your body, you're starting your journey and you JUST want to lose the weight as FAST as possible. However, you need to learn how to do it, you need to train your body and your mind. You're in the parking lot, and you're learning to drive again. There is no fast and easy way, because no matter how you do it, you have to start somewhere, and you start by practicing.
Sorry, that got long winded, I'm very bad with motivational speaking and explaining things. That was basically what I had to let myself know, and the lead up to when I discovered Keto!
I started my keto journey about 2 and a half months ago starting at 175 pounds. After a week of intermittent fasting, I stumbled on a Discord group full of other fasters however they were also doing something called "Keto" on top of that, and when I looked into it I was skeptical at first. "High fat? I'm trying to get rid of my fat!" Bewildered I looked further in it to get a better understanding of what LCHF actually meant. I saw some success stories, even found some delicious recipes from KetoVale, that I thought looked really good. Deciding to give this a try for a week, I was amazed. Even though it was just a pound in a week, I was happy to have FINALLY climbed from my plateau.
Finally seeing progress again. Every day I was still researching recipes and information about the Keto diet. when sweet cravings kicked in, I turned to dark chocolate, and eventually got recipes for desserts and snacks from Keto-Vale!
Roll forward to now, I have lost 20 pounds JUST from doing keto, IN 2 MONTHS. To be honest, I don't even do it perfectly. I'm not a perfect person, and I have my bad days, and sometimes I still allow myself to try new things and eat my favorite foods. EVERYTHING IN MODERATION!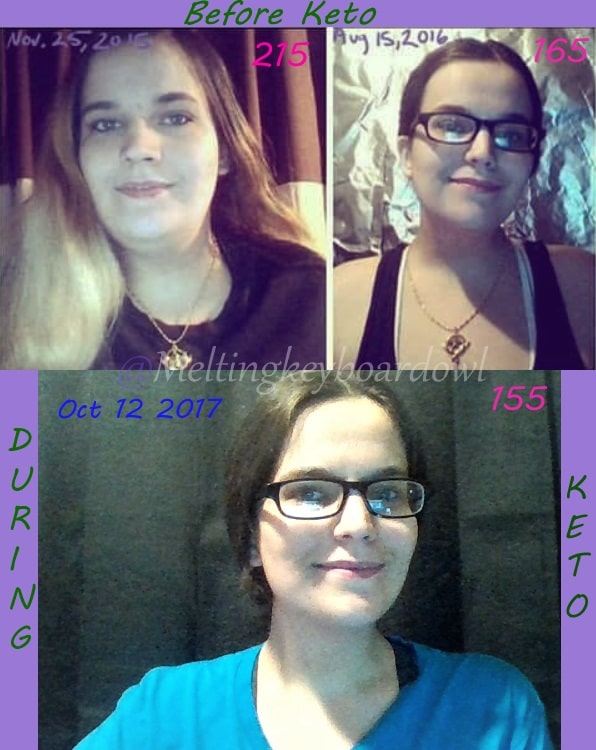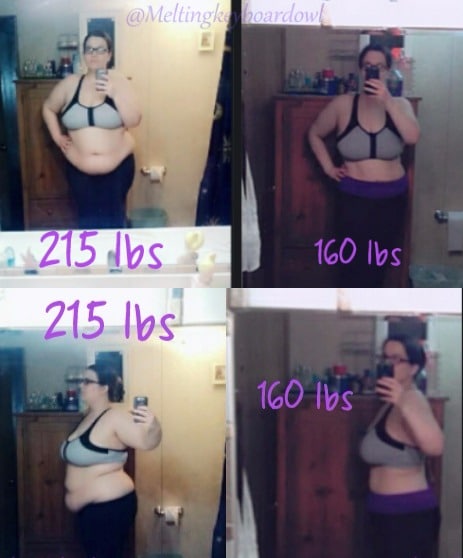 How has your life changed since going keto?
I have more energy during the day, and with Keto, the meals are easy and tasty! Keto has also helped me learn new things about cooking and even. well got me cooking again! It's so simple to just pull a recipe from this wonderful website and then make it! I also spend my money more wisely, buying meal prep items and even allowing my funds to last through the month! I still have cravings, because my sweet tooth is a monster, but now I have wonderful low-carb dessert options!
What did you personally do in your first 10 days of keto?
I tried my absolute HARDEST to stick to just keto approved foods, and while I succeeded those first 10 days or so, obviously I because more comfortable, and began to have little "Cheat days" Or "Cheat meals" But I ALWAYS work it off! I just don't feel right cheating on my meals and NOT moving a little bit extra to compensate.
Do you count and track macros strictly?
I use the My Fitness Pal app to track my calories and macros! I do my best to track them without being over obsessive about it.
Do you exercise? If yes, what's your workout routine like?
I do! During the cooler seasons, I walk at least 4 miles every day with 2-day breaks. However, exercise at home I stretch and warm up on what I call my "Aerobic step" which is just a step leading into my kitchen but is raise 7-8 inches. Then I have a few different routines I could do, but if I feel lazy or bored, I turn to Blogilates and use a couple of her videos to work out to! Lots of HIIT, Pilates, and body weight training!
Have you ever encountered a plateau? If so, how did you get over it?
Who hasn't? I hit a plateau at 160 pounds and then ended up gaining 15 pounds because I felt unmotivated and stopped moving as much as I had been. I NEVER hit that 159 mark for THE LONGEST time. I was stuck for about 5 months before I ended up GAINING again. Keto SAVED me and I finally got away from the 160's!!
What is your WHY (your drive/motivation) to keep on track and stay focused?
I wanted to be a healthier version of me, and I wanted to feel more confident in my body. I cosplay, and I had seen a picture of myself that a friend had taken. I didn't like what I saw and knew I wanted to change for the better. I also want to let people know that weight loss is POSSIBLE! I don't want to only help myself, but I want to help inspire others, alongside the rest of these wonderful people with their own success stories.
What are your favorite ingredients to prepare keto meals?
I think I have practically filled my recipe box with zucchini recipes. Zoodles, zucchini boats, zucchini fries. Help me I am drowning in zucchini, but I LOVE IT! I also enjoy bacon and cream cheese along with some jalapenos!
What are your favorite keto meals/recipes?
No weekly plan but, I usually grab a few things from here, or my recipe box and grab ingredients that I would need to prep that meal!
My favorites would be:
Bacon wrapped jalapeno peppers
Grilled Zucchini with bacon
Bell pepper lasagna
Low carb calzone
Is there any book or resources that you would recommend to our readers?
I don't have much to recommend that probably isn't already known about, but I absolutely love r/keto on Reddit. They supply you with recipes and info, along with other resources that someone who is just starting keto would find helpful! Links to "Ibreatheimhungry" who has some fabulous keto recipes and even KetoVale!
Finally, What advice would you give someone who is just starting out on keto?
RESEARCH. Look into the Keto diet through different sources (knowledge is power), and remember to allow yourself mistakes. Stock up on recipes and educate yourself on "The Keto Flu" just trust me (I didn't get it as bad as some others, but I had a few symptoms!).
Look in to getting a fitness and Health app and keep track of your macros, calories, AND your activity. Also look in too low carb fast food when you're on the go and don't have anything prepared. Trust me it helps a lot when you're trying to stick to your diet but you're on the road or just want something quick, but I recommend making something at home if you can!
AND MOST OF ALL, remember to find what works for you!
Thanks so much for reading mine over explained and long-winded story. I am still on my journey to better health. I wish everyone who is still going strong on Keto or even starting out (even those who are just on their own weight loss journey) the best of the best! Stay happy and healthy!
---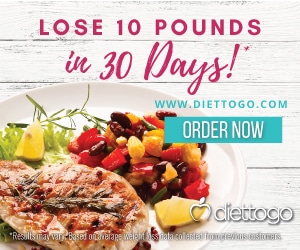 We'd like to thank Brooks again for sharing her story with us. We're so honored to feature her story on our website. As KetoVale.com is a our new baby (4 months old now) and it's also the first website she found when she started keto, we are both humble and grateful to hear that. You can follow Brooks on Instagram at @Meltingkeyboardowl for more inspiration from her.