As one of the top pizza chains in the United States, it's very likely that you've heard of Papa John's before or even seen the commercials on TV. The first restaurant was founded by Papa John Schnatter himself back in 1984 in Jefferson, Indiana after he sold his 1971 Camaro Z28 to buy pizza equipment. Since then, the chain has expanded to 44 different countries and has nearly 5,200 restaurant locations currently operating, according to Wikipedia.

If you're a low-carb eater, then you've probably done your best to stay away from Papa John's or any fast food pizza restaurant for that matter.

While that's perhaps the best thing to do, you might find yourself in a situation where Papa John's is your only option for food, such as during a work outing or social obligation.

If that's the case, then follow these tips and suggestions for ordering low-carb at Papa John's so you can salvage your diet without regretting a bad decision later.
Tips For Ordering at Papa John's
Some pizza places offer more than just pizza. This is good news if you're on a low-carb diet because then you can choose from oven-roasted wings, a bunless and sauceless sandwich, or even a salad.

The menu at Papa John's varies by location, so you'll want to double check at your local restaurant to confirm what your options are. From what we can see on the general menu, there are some good options outside of pizza that you can order at Papa John's to keep it low carb.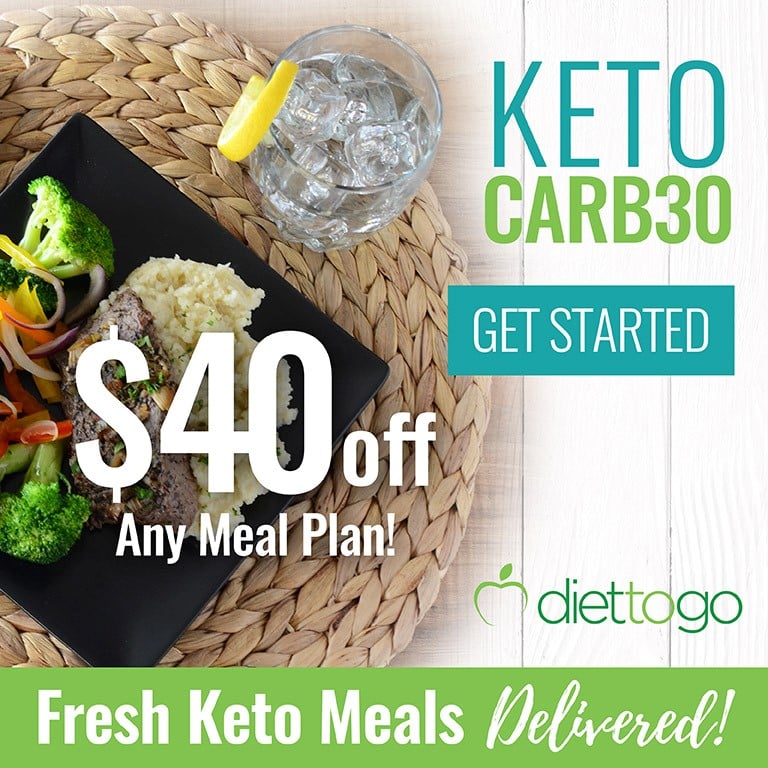 Keep in mind that it's always best to avoid eating out whenever possible. Fast food and chain restaurants want to keep their prices as low as possible to be competitive. This means that they'll use cheap ingredients and coat their foods in sugary sauces to make it taste good and keep you coming back.

The meats and cheeses at Papa John's aren't organic or grass-fed, which means that they are not the highest quality that you can get from your grocery store. We noticed that the chicken poppers at Papa John's are made with antibiotic-free chicken, but they are still breaded and can't be eaten on a low-carb diet.

Also, keep in mind that a low-carb diet is not the same as a ketogenic diet. Ketogenic dieters need to restrict their carbohydrate intake to 20 grams or fewer each day to remain in ketosis.
On the other hand, low-carb dieters don't need to be as strict if they aren't trying to achieve ketosis. This means that some foods that are perfectly acceptable for low-carb eaters are off-limits for people on the ketogenic diet, such as most fruits and starchy vegetables.

This doesn't matter too much at a pizza restaurant as the vegetable and fruit selection is limited anyway, but it's one of the many reasons why we always suggest you prepare your foods at home and take them with you throughout the day rather than relying on fast food.

You can also buy better ingredients yourself by following a keto-approved grocery list. For example, the bacon, ham, and other processed meat at most fast food restaurants contain hidden sugar, vegetable oils, nitrates, and other nasty additives. These things might not increase your carbohydrate intake too much, but they aren't ingredients you want in your body.
Here are the best low-carb toppings that you can have added to your pizza at Papa John's:

Parmesan romano
Three cheese blend
Grilled chicken
Pepperoni
Beef
Spicy Italian sausage
Bacon
Philly steak
Sausage
Anchovies
Canadian bacon
Salami
Mushrooms
Green olives
Roma tomatoes
Onions
Black olives
Fresh spinach
Jalapeno peppers
Banana peppers
Green peppers
If you work in an office, then you might be subjected to more pizza lunches than usual. Papa John's delivers, which makes it popular among places that need to feed a lot of people quickly and cheaply.
If you forgot your lunch at home or find yourself in a situation where eating at Papa John's is unavoidable, then use these tips to keep it low-carb.

#1. Ask about your options

As we mentioned above, the menu at Papa John's may vary depending on location. Some locations may only offer pizza while others have sandwiches and even salads. Before you think you're doomed to order only pizza, ask what your options are. Even if a salad isn't on the menu, maybe Papa John's can make one for you if you ask.

All they need is some lettuce, meat that they already carry in stock, and cheese. You should also be able to ask for oil and vinegar dressing or at least a few lemons so you can squeeze the juice over your salad.

If the Papa John's near you offers salads, check to make sure they aren't premade. This will make it harder for you to order them without the dressing and croutons. If the only offer a side salad, get two and pile on as much meat, cheese, or bacon as you can. Ask if they have avocado handy as this would make a great topping to a salad or sandwich.

The bottom line is you never know what they have or can make for you if you don't ask! The worst thing they can do is say no.

#2. Go with the unsauced roasted wings

Papa John's offers unsauced roasted wings on their menu, which is a great way to stick to your low-carb diet and avoid eating pizza at the same time. The best part is that Papa John's lists the nutritional information of their foods on the website, so you can double check your carb intake.

A six-piece order of their unsauced roasted wings contains 610 calories, 42 grams of fat, 3 grams of carbs, no sugar, and 50 grams of protein. The eight and ten piece orders contain five and six grams of carbs, respectively. Keep in mind that even the sauceless wings come with a dipping sauce of your choice, so don't blow this low-carb meal by dipping the wings in something you shouldn't.
For this reason, all other preparations for wings are off limits. Even the garlic sauce and the cheese dipping sauce contains soybean oil. This won't contribute to your carb intake much, but it's a cheap oil that should be avoided because it's highly inflammatory. For a full list of the ingredients used in the dipping sauces, check the website here.
#3. Scrape the toppings off your pizza

Scraping the toppings off your pizza will probably get you some strange looks from your co-workers, but it might be the only way to avoid the carbs if your pizza has been pre-ordered and you aren't able to get whatever you want. You might find yourself in this situation if you're at a luncheon or dinner and all they are serving is pizza.

We recommend grabbing a fork and plate because it might get messy. One tasty option is to scrape the toppings off your pizza and pile them on a salad, but it doesn't look like Papa John's offers any salads so you'll have to eat it as is.

If you are given the choice to create your own pizza, then make sure you do it. Ask for thin crust pizza because it tends to be crispier and easier to scrape the toppings from than a really doughy, thick crust. Pile on as many meats and cheeses as you wish. Go easy on the pizza sauce as the carbs add up and be sure to throw some low-carb veggies on your pizza, such as spinach, green peppers, mushrooms, and olives.

#4. Use the nutrition calculator to calculate your carbs

Papa John's has a neat feature on its website that allows you to calculate the nutritional value of your own pizza. It doesn't give you an option to omit the calories from the crust, but you'll get a good idea about how many calories and carbs to subtract from your pizza once you're done creating it.

You can either get the nutritional information for all Papa John's pizzas or create one yourself. For example, there are 120 calories and 23 grams of carbs in one slice of original pizza crust. The rest of the crust options are as follows:
One slice of thin crust: 110 calories and 16 grams of carbs
One slice of gluten-free: 90 calories and 17 grams of carbs
One slice of pan crust: 180 calories and 32 grams of carbs
You can go to the website, look up the calories and carbs in the pizza you intend to eat, and subtract these numbers to calculate how many carbs and calories you are eating minus the crust. You can also view the nutritional information for the cheese, meat, sauce, and veggies that you choose.
#5. Order a sandwich

Papa John's offers a few different sandwich options that you can order without the bun and any sauce that comes on them. Again, you'll want to double check your local as the menu seems to vary. We like the looks of the Philly steak melt sandwich but you'll need to hold the ranch dressing and bun.
Other good options include the BBQ chicken sandwich and the Italian hero. Stay away from the meatball sandwich as the meat usually contains breading to hold it together. If you can, ask for a lettuce wrap instead of the bun. This might be easier to eat than scraping the toppings off a pizza.
What To Order at Papa John's
If you're not attending a catered lunch or dinner event and have the opportunity to order whatever you want from Papa John's, then we recommend going with the oven-roasted, unsauced wings.

If your location doesn't offer this as an option, then try going with a bunless and sauceless sandwich. If all else fails and you feel obligated to eat pizza, then order one with lots of meat, cheese, and low-carb veggies and eat the toppings only.

Remember that the menu options might vary depending on your location, so you'll want to confirm what they have before ordering. Here is what to order at Papa Johns to keep it low-carb.

Pizza
Eat the toppings only off the following pizzas and make sure they do not contain sauce:

Pepperoni
Sausage
Cheese
Double cheeseburger (hold the zesty burger sauce)
BBQ meats pizza (hold the BBQ sauce)
Pepperoni, sausage and six cheese
The works
The meats
Spicy Italian
BBQ chicken bacon (hold the BBQ sauce)
Hawaiian BBQ chicken (hold the BBQ sauce; also hold the pineapple if you're strict keto)
Garden fresh (you may want to add meat to this)
Tuscan six cheese
Create your own pizza (use your choice of meats, cheese, and low-carb veggies; go easy on the sauce!)
Chicken and veggie
Grilled chicken and Canadian bacon
Mediterranean veggie (you may want to add meat to this; hold the banana peppers if you're strict keto)
Tropical luau (hold the pineapple if you're strict keto)
Sandwiches
Hold the bun and sauce on all sandwiches or ask for a lettuce wrap:

Philly steak melt sandwich (hold the ranch dressing)
Italian hero sandwich (hold the Italian dressing; if you're strict keto, you may want to omit the banana peppers, too)
BBQ chicken and bacon sandwich (hold the honey chipotle sauce)
Buffalo chicken sandwich (hold the buffalo sauce)
Wings
Unsauced roasted wings
Garlic parmesan wings (these wings are OK to eat in moderation)
Foods To Avoid at Papa John's
There are a handful of food items that aren't worth trying to customize at Papa John's, such as the meatball sandwich and a few pizza options. You're better off ordering something from the menu above or creating your own pizza and eating the toppings only. Make sure you avoid the following foods at Papa John's.

Spinach alfredo pizza (you could order this without the alfredo sauce and add meat or just create your own pizza)
Buffalo chicken pizza (you could get this without the chicken poppers, ranch sauce, and buffalo swirl, or just order a different pizza)
Meatball provolone sandwich
Cinnamon pull aparts
Chocolate chip cookie
Double chocolate chip brownie
Garlic knots
Garlic parmesan breadsticks
Cheesesticks
All dipping sauces
Original breadsticks
Tuscan six-cheese cheesesticks
Bacon cheesesticks
Buffalo wings
BBQ wings
Honey chipotle wings
Chicken poppers
Honey chipotle poppers
Buffalo chicken poppers
BBQ chicken poppers
Conclusion
Eating low-carb at Papa John's isn't easy or recommended, but there are ways to make it work if you have any say in the matter. Always try to prepare your meals at home using high-quality ingredients that you purchase at the grocery store, such as organic, grass-fed meats and cheeses, and take your meals with you throughout the day to prevent the need for fast food. Pizza places tend to use cheaper ingredients to keep their costs down. Keep this in mind and don't eat out more than one or twice a month, especially at a fast food pizza restaurant!

If you find yourself in a situation where eating at Papa John's is unavoidable, then you can always scrape the toppings off your pizza with a fork. Papa John's doesn't appear to offer any salads, but they have a few sandwich options that you could get minus the bread and sauce.

The menu varies depending on the location you're ordering from, so always check what they have before ordering. We like that Papa John's offers unsauced roasted chicken wings. A six-piece order of these only contains five grams of carbs. Stay away from the all dipping sauces as these contain hidden sugars and carbs that you don't need.

If you need a keto meal plan to follow, don't forget to check these free ketogenic meal plans with PDF Download!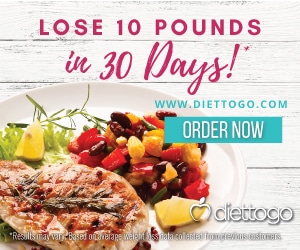 Enjoy this post? Share to save for later!