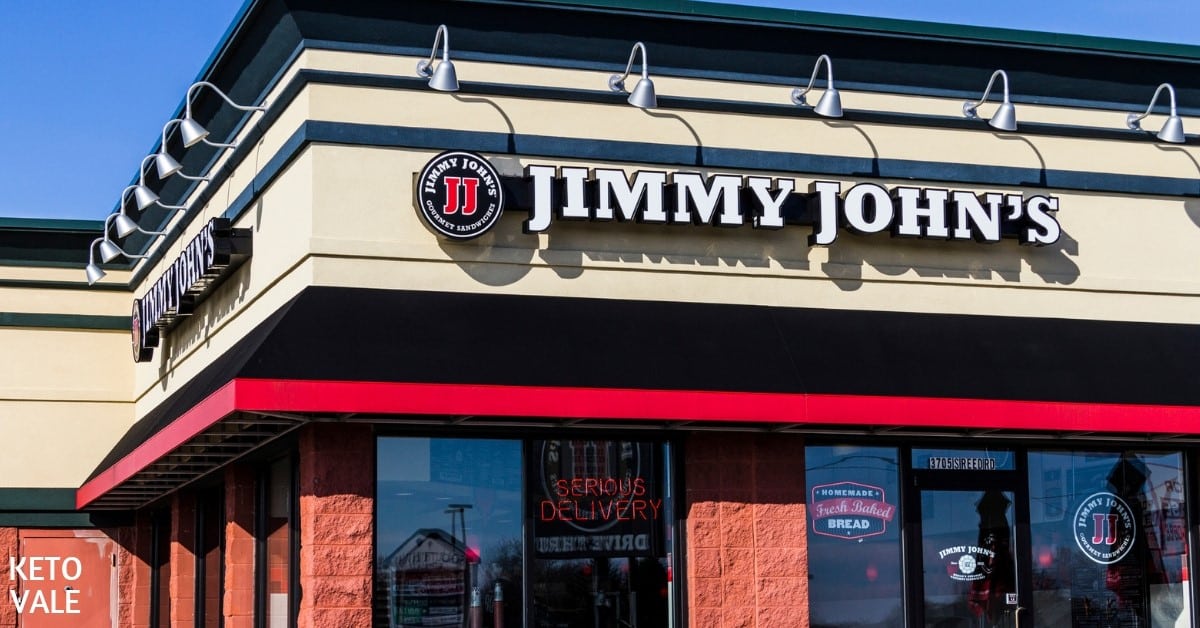 How To Order Low Carb at Jimmy John's
Jimmy John's is the sandwich and sub shop known for their freaky-fast deliveries, but you can also go into the restaurant to sit down and eat. They specialize in fresh-baked bread, hand-sliced deli meats, and store-made ranch sauce.
In place of fries or onion rings, your choice of sides includes potato chips baked in peanut oil and salt only, a monster cookie, or an oversized pickle.
While none of these items should take the place of the keto-friendly meals that you prepare at home, it's nice to know that you have some options if you plan on eating here.
We like that Jimmy John's does not use artificial flavors in their meats and you can order any sandwich as an "unwich," which means it will be wrapped in lettuce instead of bread.
Here's how to order low-carb at Jimmy John's.
Tips For Ordering At Jimmy John's
When Jimmy John's first came out, it was one of the trendiest spots to eat at or order from. They were one of the first in the restaurant game to offer fast sandwich deliveries right to your door or office. This made it the perfect place to order when you forgot your lunch at home or when in need of food while out and about.
If you go into Jimmy John's to pick up your food, you'll find that the ordering process is a bit like Subway.
You tell the cashier what you want and you can watch as they make your sandwich right in front of you. You can call in your order and have it delivered or order online. Their website is easy to use and they guarantee that you'll get your food in "freaky fast" time.
Despite all of these glorious things, keep in mind that you should still treat Jimmy John's and other fast food restaurants as a last resort. The majority of the meats at Jimmy John's are deli meats, which means that they are highly processed.
You can get a higher quality cut of fresh meat at the grocery store and cook it at home. Additionally, their meats aren't organic, grass-fed, or free of antibiotics and growth hormones. So keep that in mind the next time you order here.
Eating at home or at least preparing your food at home and bringing it without you through the day might seem troublesome, but it's the best way possible to stick to your dietary goals. It allows you to control what and how much you eat.
This is especially important on the ketogenic diet, which is stricter than other diets when it comes to carb intake. One wrong meal can kick you out of ketosis and send you back to fat-storing mode as a glucose-burner instead of burning dietary fat as energy to help you lose weight and keep your blood sugar levels in check.
With that being said, we realize that you could do a lot worse than Jimmy John's when it comes to fast-food eating.
You're much better off eating here than at Taco Bell or even some chain restaurants, thanks to the lack of artificial ingredients and additional sugar in the meats.
Here's how to keep it low-carb at Jimmy John's.
#1. Pick a fatty meat
We're pretty impressed that the meats at Jimmy John's are higher quality than most, especially for a deli meat selection. Most deli meats are a hodgepodge of preservatives, chemicals, sugar, and low-quality cuts of meat. With the exception of caramel color, which is rubbed on the roast beef, the meats are Jimmy John's are pretty clean.
The only added sugar you'll find is in the capicola and bacon, which is pretty common of most deli meats used at restaurants. Most restaurant-quality bacon also contains nitrates, and this is true of the bacon at Jimmy John's as well due to the smoke flavoring.
This is another reason why getting your food at the grocery store and preparing it at home is recommended. You can get "Paleo and Whole 30 approved" sugar-free and nitrate-free bacon at your local health food store, or try a delivery subscription such as Butcher Box for clean meat.
Here is a breakdown of the ingredients in the meat at Jimmy John's:
Turkey: turkey breast, turkey broth, salt, dextrose, tapioca starch, yeast extract, sea salt, citrus extract, and natural flavor.
Ham: ham, water, salt, dextrose, tapioca starch, cultured celery juice powder, and sea salt.
Bacon: pork, water, salt, sugar, smoke flavoring, celery powder, and sea salt.
Roast beef: USDA choice beef and caramel color.
Capicola: pork, water, salt, dextrose, tapioca starch, cultured celery juice powder, sea salt, corn syrup, and natural flavor.
Salami: pork, salt,  dextrose, wine, cultured celery juice powder, natural spices, sea salt, natural flavor, granulated garlic, and lactic acid starter culture.
If you're on a strict ketogenic diet, then we recommend going with a fattier cut of meat to increase your dietary fat. The ham, roast beef, and pork are good options for that while turkey tends to be lower in fat. All meats contain preservatives so there is no getting away from that. The roast beef is probably your best bet for lowest carb/sugar content.
If you're not strict keto, then you don't have to worry so much about ordering a fatty meat as all options are low enough in carbs to support your dietary needs. You can even order a few different types of meat on your sandwich if you really want to get crazy.
#2. Get an unwich
Even though the French bread is baked fresh every four hours at Jimmy John's and it always smells a bit like heaven when you walk in there, you can't have the bread at Jimmy John's if you're a low-carb eater.
Luckily, they offer an unwich for every sandwich available. This means that in place of bread or a sub roll, you can have your meat and cheese wrapped up in lettuce instead.
Add in some fresh veggies, such as cucumber, onions, and tomatoes, and you have yourself a tasty little low-carb number you can feel good about eating every once and awhile.
As a reminder, we've got some pretty delicious keto-friendly bread recipes on our website that you should try!
#3. Know your condiments
Luckily, Jimmy John's doesn't really douse their sandwiches in dressing as some other restaurants do. Your choices for sauce are three different kinds of mustard, homemade ranch, oil and vinegar, and mayonnaise. Even the Italian clubs don't have Italian dressing on them, which is one less thing you have to leave off your sandwich.
Unfortunately, Jimmy John's uses Hellman's mayo, which contains canola oil and sugar, so you'll want to avoid it. Your safest bet for sauce at Jimmy John's is yellow mustard and oil and vinegar.
We're not sure what's in the Jimmy mustard as this information is not listed on the website, so you might want to ask or just stick with yellow or Dijon mustard instead. The best way to keep it low-carb is to ask for no dressing and add more bacon and cheese if you need some more flavor.
What To Order at Jimmy John's
The menu at Jimmy John's isn't overly extensive, which makes ordering a sandwich here easy. You can even just tell them what you want without even looking at the menu and they will probably be able to accommodate you.
For a tasty combination, try getting a sandwich that offers a few different meats. If you need to stay in ketosis, then order a double serving of a fatty meat and maybe an extra slice of cheese.
Just be sure to get your sandwich on an unwich and hold the sauce, unless it's mustard or oil and vinegar. The side dishes at Jimmy John's are off-limits, so don't even look at the chips or cookies. Here's what to order at Jimmy John's.
Favorites (order all favorites as an unwich and use only mustard or oil and vinegar as your dressing; hold all sides):
Roast beef, ham and provolone (aka the Billy Club or #8; hold the mayo)
Big Italian (aka the Italian Night Club or #9; hold the mayo)
Double roast beef and provolone (aka the Hunter's club or #10; hold the mayo)
Roast beef and turkey breast (aka the Bootlegger Club or #14; hold the mayo)
Sliced turkey and bacon (aka the Club Lulu or #16; no mayo)
Ultimate ham BLT (aka the Ultimate Porker or #17; no mayo)
Double ham and provolone (aka the Smoked Ham Club or #7; no mayo)
Turkey, ham, and provolone (aka the Country Club or #11; hold the mayo)
Turkey breast, provolone and avo (aka the Beach Club or #12; hold the mayo and avocado spread; ask for fresh avocados only)
Veggie club (aka the Gourmet Veggie Club or #13; no mayo; you may want to add meat to this sandwich)
Classics (order all classics as an unwich and use only mustard or oil and vinegar as your dressing; hold all sides):
Original roast beef (aka the Big John or #2; hold the mayo)
Turkey breast (aka the Turkey Tom or #4; hold the mayo)
Perfect Italian (aka the Vito or #5)
J.J. BLT (hold the mayo)
Ham and provolone (aka the Pepe or #1; hold the mayo)
The Veggie (aka #6; hold the mayo; you may want to add meat to this sandwich)
The J.J. Gargantuan (hold the mayo)
The only sandwich at Jimmy John's that you may want to stay away from is the tuna club or the totally tuna sandwich. This is because they mix the tuna with Hellman's mayo, which contains canola oil and sugar. It's not a truly keto meal. We recommend going with another sandwich instead.
If you're looking for just a snack, then try their plain slims. These are sandwiches that come with just meat and cheese. There is no lettuce, tomato, onion or sauce on these. You can ask for them as an unwich or toss the bread when it comes. These tend to be low in calories and make a good snack if you're not hungry for a full sandwich.
Here are your options for plain slims:
Slim 1: ham and cheese
Slim 2: roast beef
Slim 4: turkey
Slim 5: Italian
Slim 6: just cheese
Again, you'll want to avoid the tuna slim sandwich as it contains mayo. If all else fails, you can ask for a meat and cheese roll up and Jimmy John's should be able to accommodate this request. Most locations are open from about 10 AM or 11 AM until 10 PM at night, so you can stop here anytime you need a quick bite to eat. Grab a pickle if you're looking for something salty and crunchy instead of potato chips.
Conclusion
We never recommend eating out when you could eat a keto-friendly meal at home using high-quality low carb ingredients that you purchased at the grocery store. But we know that emergencies happen and there might be a time when you forget your lunch at work. In these instances, we'd much rather see you eat a Jimmy John's than some other places!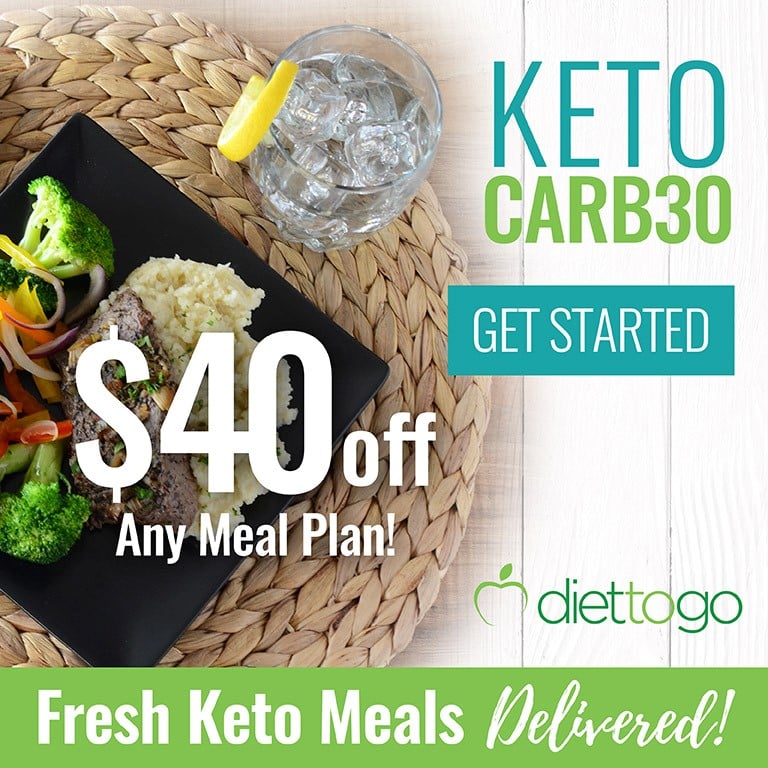 We like that they pay attention to the preservatives and chemicals in their meat. Their meats aren't perfect, and some still contain nitrates, preservatives, and sugar, but we like that they are making an effort to provide better ingredients.
We also like that Jimmy John's offers an unwich option, which means that you can get any sandwich wrapped in lettuce instead of bread. This is a great way to keep your meal low-carb.
Stay away from the mayo and ranch dressings, and order yellow mustard or oil and vinegar instead. If you just need a quick snack, then grab a meat and cheese roll up to tide you over until your next meal. Stay away from the side dishes as your only options are potato chips and a cookie. If you want something to munch on along with your sandwich, then try a pickle but not if you're trying to watch your sodium intake.
Enjoy this post? Share to save for later!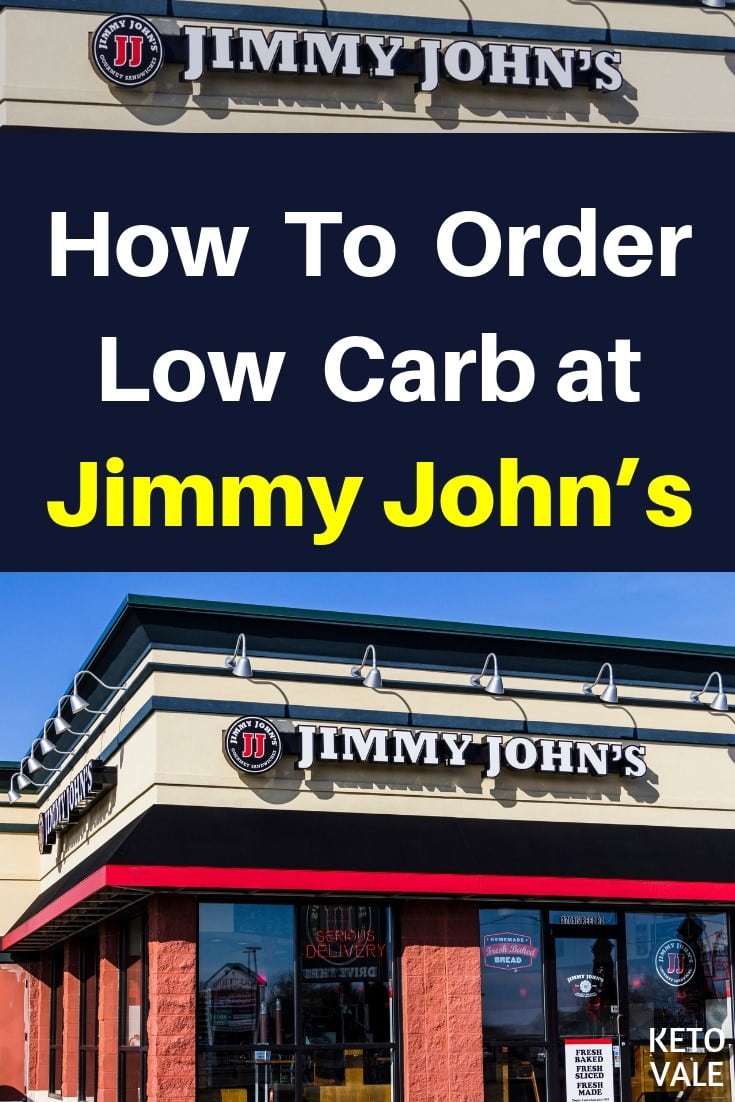 Photo credit: jetcityimage2/Depositphotos.com