If you're on a low carb diet or ketogenic diet, a fast food pizza restaurant is not the place you're going to find what you're looking for. However, if you're in a pinch and need something to tie you over, we'll give you some tips on ordering low carb and keto at Domino's Pizza.
Domino's Pizza has chains with locations all over the world. Some of these locations do, in fact, offer actual keto pizzas. If you're in the USA, this is likely not the case. Your second best option is a salad, bunless Philly cheese steak, or bunless grilled chicken and bacon sandwich.
If you plan on sticking to your low-carb diet or ketogenic diet and it's pizza specifically you're after, you're best off making your own pizza at home.
Since it's a lot harder to order low carb at a pizza restaurant compared to other fast food options, you'll have to get creative with your low carb Domino's Pizza order.
We'll show you what to order and how to order it.
Tips For Eating Low Carb at Domino's Pizza
If you're on a low-carb or ketogenic diet, then we recommend staying clear of all fast food restaurants in general. Although you might be able to make a low-carb meal work at Domino's, it won't meet your strict ketogenic diet requirements.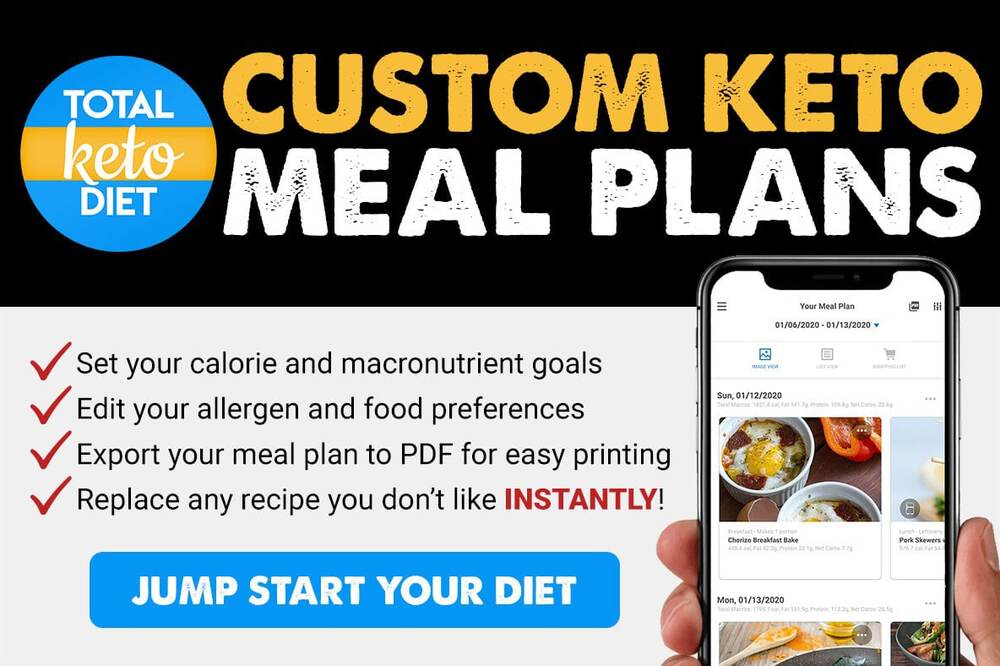 The best way to support your ketogenic diet is by preparing your low carb meals at home and bringing it with you throughout the day. This allows you to have total control over what you're eating, especially the traditional pizza sauce, such as the quality of the ingredients you use and even how much you eat.
This is because Domino's and other fast food and pizza restaurants don't usually pay special attention to their ingredients.
Additionally, these ingredients will probably be cooked in vegetable oil to keep the cost down, and these are highly inflammatory. It's always best to limit your exposure to these foods whenever possible by doing your meal prepping at home.
Here are some tips for eating low-carb:
#1. Make your pizza at home
The best way to support your ketogenic diet is by preparing your food at home and bringing it with you throughout the day. This allows you to have total control over what you're eating, including the quality of the ingredients you use and even how much you eat.
If you get a craving for pizza or some other unhealthy dish, there is always a way to turn it into a keto-friendly meal.
Just take a look at our Keto Fat Head Pizza or our Keto Mexican Pizza, and you'll never willingly eat at Domino's again.
#2. Eat the toppings off the pizza and toss the bread
You might get looked at like you're crazy, but eating the toppings only off your pizza is a good way to keep it low-carb.
If you have any say in the matter, order a few slices of a pizza that are full of meat, cheese, and low-carb veggies, such as the ExtravaganZZa, which comes with pepperoni, ham, Italian sausage, beef, onions, green peppers, mushrooms, black olives, and mozzarella cheese.
Grab a fork and scrape the toppings off, leaving the thin crust base behind. You can either eat the toppings as is or add them to a side salad if it's available.
Here is a list of toppings that have zero carbs that you can have added to your pizza, according to the Domino's nutrition info:
Beef
Cheddar cheese
Premium chicken
Feta cheese
Ham
Pepperoni
Provolone cheese
Salami
Italian sausage
Shredded parmesan asiago
The following toppings contain one gram of carbs per serving and can be added to your pizza:
Bacon
Black olives
Green peppers
Spinach
Mushrooms
Onions
Banana peppers
Chili peppers
Roasted red peppers
Green olives
Hot sauce
Garlic
We don't think Domino's offers lettuce wraps, but you can always ask. If they do, add the toppings to a lettuce wrap and create your own low-carb pizza pie.
#3. Stay away from gluten-free crusts
Gluten-free crusts might seem like a good option because they don't contain wheat, but this doesn't mean they are healthy or even remotely low-carb.
The truth is that there are very few ingredients that can replace the texture of gluten in foods, and many gluten-free pizza crusts contain corn, rice, and other grains to make up for it.
The gluten-free pizza crust at Domino's is not any different. We recommend that you save time by avoiding any special order crusts as you won't be eating it anyway.
#4. Go for a sandwich or a salad
It's easier to pick the bread off of a sandwich than it is pizza. Because of this, we recommend ordering a salad or sandwich the next time you visit Domino's. They have two salad offerings: a classic garden salad and a chicken Caesar salad.
You'll want to hold the croutons and dressing on both of these salads if you can or pick the croutons off if the salad is premade.
In addition to asking for no bread on your sandwich, you'll also want to ask for no sauce. Order a sandwich that offers the cleanest meat possible.
In other words, if it's doused in buffalo or ranch sauce, then stay away from it. We like the looks of their Philly cheese steak or the chicken Parmesan sandwiches.
#5. Beware of all chicken and side dishes
It might seem like a safe option to order from Domino's chicken section, but all of the options on this part of the menu are breaded or smothered in some kind of sauce. Unless you can order grilled or baked plain wings without basting, marinade, sauce, or breading, it's a no.
You'll also want to stay away from all side dishes at Domino's. This includes breads, desserts, and drinks (unless it's bottled water) as well.
What To Order at Domino's on Keto Diet
As you can imagine, the list of foods that you can order low-carb at Domino's is pretty short. Although it varies depending on location, most Domino's are open from about 10 or 11 AM until midnight or 1 AM every day.
You probably won't be eating breakfast here, but it might work out if you need a mid-morning snack. All Domino's also deliver, which is one of the primary reasons why they are so popular.
It's also why Domino's might be catering your next work party. Here is what we recommend getting if you want a low-carb meal at Domino's.
Eat the toppings off the following pizzas and leave the bread behind:
ExtravaganZZa
MeatZZa
Philly cheese steak
Pacific veggie (add some meat to this if you eat)
Honolulu Hawaiian (hold the pineapple)
Deluxe
Ultimate pepperoni
Wisconsin six cheese (ask to add some meat to this one)
Spinach and feta (again, ask to add some meat to this pizza)
Enjoy the following sandwiches minus the bun:
Chicken habanero
Mediterranean veggie (ask to add some meat to this sandwich to increase the fat intake)
Philly cheese steak
Chicken bacon ranch sandwich (hold the ranch sauce)
Chicken Parmesan
We recommend ordering a side salad with your low-carb meal so that you can get some extra veggies in. The classic garden salad and the chicken Caesar salad are your only two choices at Domino's.
Be prepared for both of these to come premade, so you might have to pick off the croutons as they won't do that if the salad has already been made. Be sure to avoid the olive oil vinaigrette dressing that comes with the salad and eat it dry. Or use your pizza toppings as a "dressing."
What To Avoid at Domino's
One thing that you should keep in mind when ordering at Domino's is that they specialize in delivering quick, tasty food. This means they will be less likely to customize your order. For example, some of these food options come with ingredients that you can ask to hold, but we wouldn't count on it.
Many of the sandwiches and salads come premade. You might have better luck trying to customize your pizza, but we feel that the following food options are too risky when it comes to low-carb eating. Stick with one of the foods on the approved list instead.
Cali chicken bacon ranch pizza (this pizza has ranch sauce baked right into the toppings, so you can't eat any of this pizza!)
Buffalo chicken (we aren't sure if the hot sauce that they drizzle on this pizza is made with added sugars and vegetable oils, so it's best to stay away from this one and pick a different pizza; or you can ask to hold the hot sauce)
Memphis BBQ chicken (you can eat the toppings off this pizza if you ask to hold the BBQ sauce)
All speciality chicken dishes (crispy bacon and tomato, classic hot buffalo, pineapple specialty chicken, and sweet BBQ bacon)
All chicken wings (unless you can get them dry without any sauce)
Boneless chicken
Buffalo chicken sandwich (or you can eat this without the hot sauce and bread)
Chicken habanero sandwich (unless you order this minus the pineapple, mango habanero sauce, and bread)
All pasta dishes
Stuffed cheesy bread
All desserts, breads, and sides
All sweetened beverages
Conclusion
We don't recommend seeking out Domino's Pizza as your next low-carb meal, but if you happen to find yourself stuck eating there with no other options, then you can make it work.
We recommend ordering a few slices of a meat-filled pizza and eating the toppings only off of it. Toss the bread and order a side salad to go with it. Add your pizza toppings to the salad and you have a low-carb meal!
You can also order one of their sandwiches, but keep in mind that the sandwiches and salads might be premade. This means that you'll be less likely to customize them or ask to hold the sauce.
If you get a sandwich or a salad, toss the bread and croutons immediately. Your best bet is to order a pizza because it will be freshly prepared and you'll be more likely to ask them to customize your order by adding meat and holding sauces.
Enjoy this post? Share to save for later!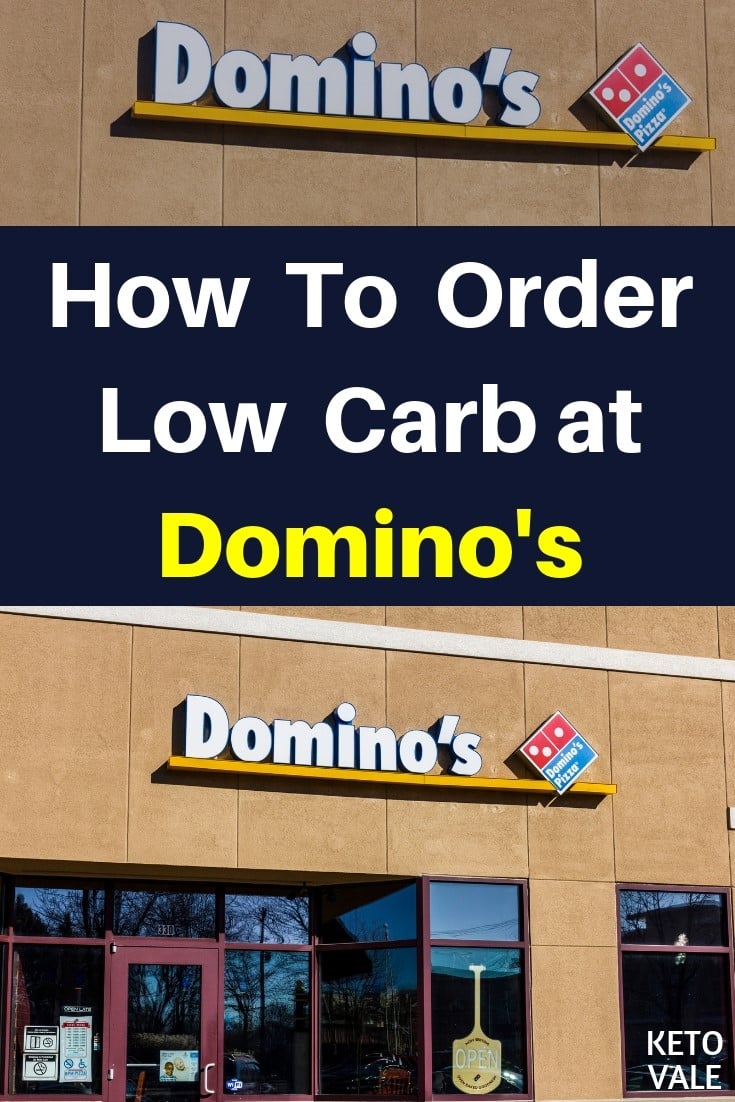 Photo credit: jetcityimage2/Depositphotos.com