Chick-Fil-A specializes in a variety of chicken sandwiches, but they also offer grilled nuggets, a superfood salad, and fruit cups for the health conscious.

Of course, there are plenty of foods you'll need to avoid if you plan on eating your next low-carb meal at Chick-Fil-A. We always recommend that you eat your keto meals at home or at least prepare them there and take them with you throughout your day.

But if you run into a situation where you need food quickly, then there are plenty of ways to make a low-carb meal work at Chick-Fil-A. Here's how.
Tips For Ordering Low Carb at Chick-Fil-A
One of the many reasons why it's always best to eat at home is because you can control what and how much you're eating. Chick-Fil-A has some healthier options on their menu, but the food is still not as good as what you could buy for yourself at the grocery store.

Quick Important Notes: keep in mind that low-carb doesn't always mean ketogenic. You can order a bunless chicken sandwich with a fruit cup and that would be perfectly fine for a low-carb dieter but not someone on a ketogenic diet.
Eating at home removes the temptation to order something that you shouldn't or that can accidentally kick you out of ketosis.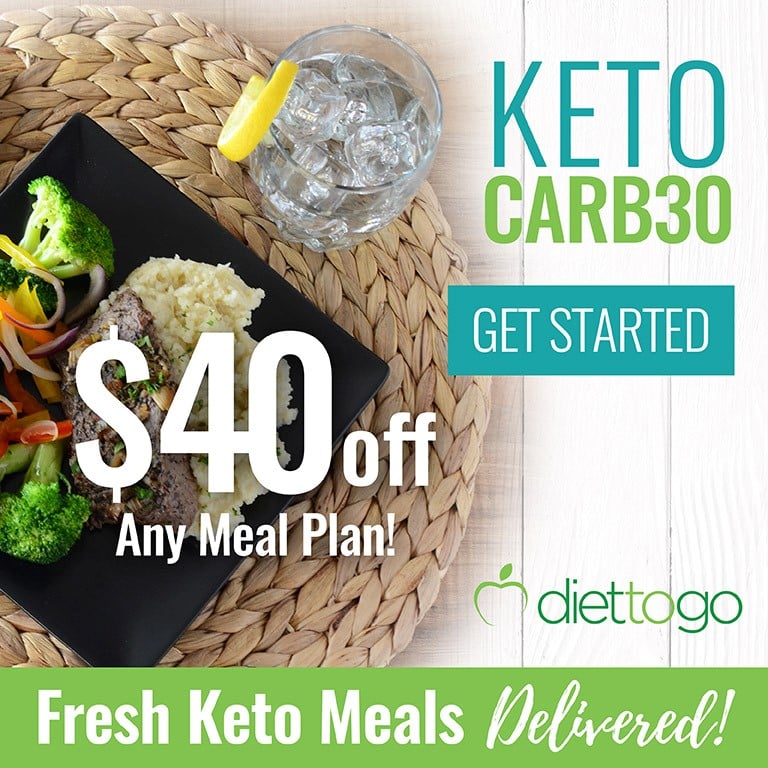 Luckily, Chick-Fil-A is one of the easier fast food restaurants to eat low-carb at. They have plenty of breaded dishes that you'll need to avoid, but there are lots of other options that you can go with instead.

Lowest Carb Dishes
Here is a list of some of the lowest carb dishes that we found at Chick-Fil-A:

Grilled nuggets (8 count contains 1 gram carbs while 12 count contains 2 grams carbs)
Grilled chicken club (no bun)
Bacon, egg and cheese muffin (no bun)
Cobb salad with grilled nuggets (no dressing)
Here are some tips for keeping it low-carb at Chick-Fil-A.
#1. Go with a bunless grilled chicken sandwich

Hopefully, you like chicken if you're planning on eating at Chick-Fil-A because they don't offer any beef. This means that you'll have to go elsewhere if you're craving a juicy burger.

You can never go wrong when you order a bunless grilled chicken sandwich. Chick-Fil-A has plenty of those. Try the grilled chicken club sandwich, which features a boneless grilled chicken breast, Colby-Jack cheese, and applewood smoked bacon. Hold the bun and honey roasted BBQ sauce.

#2. Try their grilled nuggets

Grilled chicken nuggets seem like a dream come true, especially if you were a fan of the traditional breaded chicken nuggets before you went keto. The grilled nuggets are one of the reasons why some people are drawn to Chick-Fil-A. They contain 140 calories per entree, 3.5 grams of fat, 2 grams of carbs, no fiber or sugar, and 25 grams of protein. Just be sure to avoid the sugary dipping sauces.

There are some ingredients in these nuggets such as sugar, corn starch, palm oil, and cane molasses that you don't want to overindulge in. However, you can safely eat a serving of these chicken nuggets in moderation and stay within the limits of your low-carb diet.
Even though there are only 2 grams of carbs per serving, the ingredients aren't qualified for a keto diet. It's ok for low carb dieters but not keto. For more information on what to eat and avoid on a strict keto diet, check our recommended keto food list!

#3. Go with a salad without the dressing

Salads are always a good choice because they include lots of green, leafy vegetables, which are high in nutrients and low in carbs. Chick-Fil-A offers three different salad entrees as well as a side salad and a side superfoods salad.

We recommend the Cobb salad, but only if you can get it with grilled chicken nuggets and not breaded ones. It features Romaine lettuce, red cabbage and carrots, cheese, diced bacon, and eggs. Be sure to hold the roasted corn and the dressing.

The superfood side is another good option because it contains broccoli and kale, which are more nutrient-dense than Romaine lettuce. You'll want to ask for no dressing though as it contains lots of sugar and empty carbohydrates. Also, ask to hold the cherries as these contain sugar as well.

#4. Try a breakfast sandwich

Some Chick-Fil-A's open as early as 6 AM, which means that you're covered if you run out of the house without breakfast. Breakfast sandwiches are good options because they don't usually contain sauce. You can get a bacon or sausage, egg, and cheese biscuit or muffin and ask to hold the bread or toss it when it arrives.

Beware of the chicken, egg, and cheese bagel as the chicken is breaded. You can always ask for grilled chicken instead.

#5. Get a side salad

No matter what sandwich you order, get a side salad to go with it in place of fries or chips. Choose from their superfoods salad or plain side salad and be sure to hold the dressing and any glazed nuts that come on it.
#6. Know your sauces and dressings
Chick-Fil-A offers a wide variety of sauces that come in both 1 ounce and 8 ounce sizes. These can be used as dipping sauces for your grilled nuggets. Before you order one that contains too many carbs, check out your options here:
Chick-Fil-A sauce: 7 grams carbs per ounce
Polynesian sauce: 14 grams carbs per ounce
Honey mustard sauce: 12 grams carbs per ounce
Garden herb ranch sauce: 1 gram carbs per ounce
Zesty buffalo sauce: 1 grams carbs per carbs
Barbeque sauce: 11 grams carbs per ounce
Sweet and spicy sriracha sauce: 11 grams carbs per ounce
Honey roasted BBQ: 3 grams carbs per ounce
Chick-Fil-A also lists a cilantro lime sauce on the nutrition menu, which contains 0 grams of carbs per ounce (according to the website). We recommend going with the ranch sauce.
Here is a list of the dressings offered at Chick-Fil-A that can be used on your salads:
Avocado lime ranch: 3 grams carbs
Creamy salsa dressing: 2 grams carbs
Fat free honey mustard: 23 grams carbs
Garden herb ranch dressing: 2 grams carbs
Light balsamic vinaigrette dressing: 10 grams carbs
Light Italian dressing: 3 grams carbs
Zesty apple cider vinaigrette: 16 grams carbs
The best salad dressing option here is the garden herb ranch dressing, but be sure to keep your serving size down.
What To Order at Chick-Fil-A on a Low Carb Diet
The trick to eating low-carb at Chick-Fil-A is to avoid sauces and breaded chicken. You'll also want to toss the bun on any sandwich you order.

We went through the entire menu at Chick-Fil-A and put all items into one of two categories. This section sums up the foods you can eat on a low-carb diet and how to order them.

Breakfast
For all breakfast sandwiches, hold the bread:

Egg white grill
Bacon, egg, and cheese biscuit
Sausage, egg, and cheese biscuit
Hash brown scramble bowl (hold the hash browns and ask for grilled nuggets instead of breaded)
Bacon, egg, and cheese muffin
Sausage, egg, and cheese muffin
Entrees
For all entree sandwiches, hold the bread and any sauce that comes on them:

Grilled chicken sandwich (hold the honey roasted BBQ sauce)
Grilled chicken club sandwich (no honey roasted BBQ sauce)
Grilled chicken cool wrap (hold the wrap or eat the insides only)
Grilled nuggets (no dipping sauce – or ranch in moderation)
Salads
For all salads, hold the dressing:

Spicy Southwest salad (hold the corn, black beans, tortilla strips, and dressing)
Cobb salad (ask for grilled chicken in place of breaded; hold the corn and dressing)
Market salad (hold the harvest nut granola and roasted nut blend as it contains sugar; if you're strict keto, hold the apples, too)
Sides:

Side salad (hold the dressing)
Foods To Avoid at Chick-Fil-A
Some foods at Chick-Fil-A should be avoided as they contain too many carbohydrates or breaded meat. You can work around some of this by asking for grilled chicken instead. Here's what not to order at Chick-Fil-A.

Breakfast:

Chick-Fil-A chicken biscuit (this would be OK to order if you can get it grilled)
Chick-N-Minis
Buttered biscuit
Sunflower multigrain bagel
Hash browns
Greek yogurt parfait
Chicken, egg, and cheese bagel (this is OK to order if you can get the chicken grilled instead of breaded and fried)
Hash brown scramble burrito (this is OK to order without the breaded chicken or get grilled chicken; eat the insides only of the burrito and hold the hash browns)
Fruit cup
Entrees:

Chick-Fil-A chicken sandwich and Chick-Fil-A deluxe sandwich (these  would be OK to order if you can get grilled chicken)
Spicy chicken sandwich and spicy deluxe sandwich (again, these would be OK to order if you can get grilled chicken)
Chick-Fil-A nuggets and chick-n-strips (breaded)
Sides:

Waffle potato fries and chips
Chicken noodle soup
Chicken tortilla soup
Buddy's applesauce
All milkshakes, lemonade, ice cream, and cookies
All sweetened beverages
All sauces and dressings (except for ranch in small portions)
Conclusion
We never recommend eating fast food on a keto diet, but if you're in a hurry and forgot your breakfast or lunch at home, then Chick-Fil-A will be there to help you out. They serve breakfast, lunch, and dinner, and their menu features a decent selection of chicken sandwiches.

There is no beef at Chick-Fil-A, so you'll be disappointed if you have your heart set on a burger. You'll want to watch out for breaded chicken in their sandwiches and salads and always ask for grilled chicken whenever possible. They even have grilled chicken nuggets, which is a refreshing take on the traditional breaded classic. Just make sure you do not dip them in sugary sauce to keep your carbs down.

You can also go with a salad or breakfast sandwich at Chick-Fil-A, but you'll want to hold the dressing and sandwich buns. Some of the sandwiches also come with sauce, so ask to hold this as well. We recommend going with a bunless and sauceless grilled chicken sandwich with a side salad in place of waffle fries.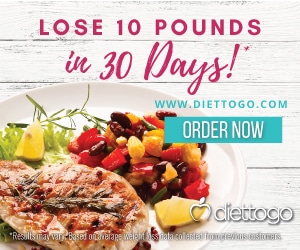 Enjoy this post? Share to save for later!