Picture this. It's the middle of a busy day, and you're starving for lunch. But you forgot to pack anything for lunch.
You need something low-carb to keep you full and provide you with some much-needed energy to get through the rest of the work day without crashing.
While eating fast food should never be your first choice, it's OK to rely on it every once and awhile, especially if your only other option is not eating at all.
Although you won't find a true ketogenic meal at most fast food restaurants, Wendy's offers lots of low-carb options that can at least get you by in a pinch.
Here's what to order the next time you find yourself in an emergency situation while waiting in the drive-through line at Wendy's.
Tips For Ordering At Wendy's
We don't recommend making fast food a daily or even weekly part of your ketogenic diet meal plan, but when an emergency strikes, it's always best to fuel up on something low-carb rather than sugar. Otherwise, you might run the risk of binge eating on something you shouldn't eat later.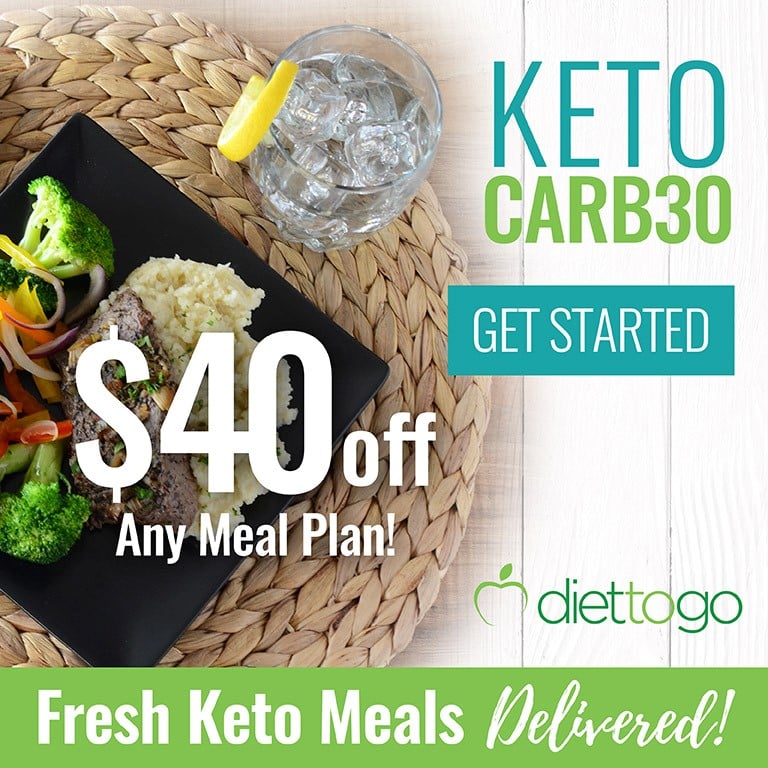 This is especially true when it comes to the ketogenic diet, which requires dietary fat to produce your ketones for energy. Without it, you could experience a real problem when it comes to both mental and physical energy levels.
Wendy's isn't the healthiest of all fast food restaurants to go with, but it certainly isn't the unhealthiest either. They offer a wide variety of burgers, which you can eat if you throw away the bun and ask to hold the sauce. They also have a nice selection of salads.
Wendy's is also a pretty popular joint, so you're more likely to find one near your location. We've put together a list of tips for ordering at Wendy's the next time you find yourself hungry and in need of something quick.
#1. Go with a burger
Whenever you're ordering at a fast-food restaurant, your best bet is to go for a bunless and sauceless sandwich or burger.
Wendy's has a few different breakfast sandwiches to choose from, but they don't open until mid-morning. So going with a burger is always your best bet no matter what time of day it is.
You can order a baconator cheeseburger with a half pound of fresh, never frozen beef, American cheese, and six pieces of bacon.
Just be sure to hold the bun and sauce on any burger you order to keep it low-carb. This particular sandwich comes with mayo and ketchup. You'll want to hold both of these condiments as they contain added sugars, vegetable oils, and empty calories.
#2. Be careful when ordering salads
Wendy's offers a variety of so-called fresh salads, which is great to see on the menu of any fast-food restaurant. But be careful because many of these salads contain ingredients that could sabotage your ketogenic diet.
For example, their harvest chicken salad comes with diced red and green apples, dried cranberries, and candied walnuts that are coated with brown sugar. It also comes topped with an apple cider vinaigrette dressing. All of these ingredients contain enough sugar and carbs to kick you out of ketosis.
We recommend pairing any burger you get with a plain side salad that comes with lettuce, cheese, and not much else. This way, you'll get the added vitamins and fiber from the salad without all the carbs.
Just make sure to hold the croutons and dressing. You can even add your side salad to the top of your burger for added crunch and flavor.
Here is the information for a side salad at Wendy's.
#3. Don't ruin it with a beverage
Remember that what you drink is just as important as what you eat on the ketogenic diet. Liquid calories add up and most beverages are a great place for hidden sugars to lurk.
With the exception of water and coffee, there isn't much you can find to drink at Wendy's. Even their teas are sweetened, so it's best to stay away from them. Or ask for unsweetened tea if you need a caffeine boost.
#4. DON'T make it a combo
Like most fast food places, Wendy's will probably ask you if you want to turn your burger into a combo. It might sound tempting as these combo meals are usually very cheap and seem like a good deal, but the additional food that you will get is not ketogenic.
Most combos come with a sandwich, a side, and a drink. There are absolutely NO sides at Wendy's that are keto-friendly, except for a side salad.
#5. What about their chili?
Some forms of chili can be ketogenic, but you'll probably have to make these at home. Don't rely on a fast food restaurant to make your chili for you because you don't know what's in it.
For example, the chili at Wendy's contains ingredients that aren't keto-friendly, such as beans, milk, soy, and sugar. Not to mention, there are tons of preservatives and flavor enhancers added in. You can check out the ingredients on the Wendy's website here.
If you're in the mood for chili, check out this keto-friendly beef chili recipe.
#6. Download the app
While we certainly don't encourage eating fast food all the time, Wendy's has a good offer going right now that could help you out if you need it.
According to the website, if you download the Wendy's app, you can get a free Dave's single every single day. It appears that you have to order at least something off the menu before you can get the free burger.
Our advice is to grab a hot coffee or water that won't wreck your ketogenic diet and cash in on the free Dave's single to go. Just be sure to throw away the bun and ask for no sauce on your burger.
You can check out their homepage for more information.
#7. Choose your chicken carefully
Wendy's has a few different chicken sandwich options, which are OK to eat as long as you go with the grilled chicken kind. Crispy chicken is breaded and fried, which means that it contains enriched flour and is off limits on the ketogenic diet.
The same thing goes for their salads. If you pick a salad or chicken sandwich over a burger, then make sure you ask for grilled and not fried chicken.
In case you were wondering, the breading makes all fast-food chicken nuggets off limits, too. We're sorry to disappoint you.
#8. Ask about their avocado
Wendy's offers a southwest avocado chicken salad, which features "creamy" avocado. While this description might imply that avocados have a natural creaminess and thickness to them, it's best to ask what's in the avocado before eating it.
Some companies add milk products to their avocado to make it creamier. If this is the case, then you'll want to avoid it because of the added sugar. Always ask for fresh avocado.
What To Order At Wendy's For Every Meal
There are so many ways to accidentally sabotage your ketogenic diet at a fast food restaurant. Luckily, there are also some good options, too. You just have to know how to order them.
Keep in mind that although these options are low-carb, they are not 100 percent ketogenic. Wendy's may use vegetable oils to cook their meats in, which is highly inflammatory and not recommended on the keto diet.
Although their beef is fresh and never frozen, they don't mention anything about it being "clean," so you can expect to get a conventionally-raised beef, bacon, or chicken patty with antibiotics and hormones included. Remember to buy organic and grass-fed meats when you cook at home to ensure you're getting the cleanest and most nutritious meat possible.
With that being said, here are acceptable options for ordering breakfast, lunch, and dinner at Wendy's.
Breakfast Options
Wendy's doesn't have quite as extensive of a breakfast menu as McDonald's does, but you'll still be in luck if you have your heart set on a bacon, egg, and cheese sandwich.
Keep in mind that most Wendy's restaurants don't open until 10:30 am or so. This is a good time to hit them up for a mid-morning snack, but you'll be out of luck first thing in the morning.
Keep in mind that some of their breakfast options come with a side and a drink. As we stated above, just say no to these! You don't need the added carbs or sugar.
Here is a list of their breakfast sandwiches and how to order them.
Artisan bacon egg sandwich (minus the Hollandaise sauce and muffin)
Artisan sausage egg sandwich (minus the Hollandaise sauce and muffin)
Biggie breakfast sandwich (minus the bun)
Bacon, egg and cheese biscuit (minus the bun)
Sausage, egg and cheese biscuit (minus the bun)
Two sausages and egg burrito (just eat the insides and don't eat the flour tortilla!)
Sausage biscuit (minus the biscuit)
Lunch Options
Your lunch and dinner options are interchangeable, so don't feel like you're limited to what's on this list for lunch.
Wendy's has a lot of chicken sandwiches and salads, but most of them come with breaded chicken. We recommend asking for grilled chicken whenever possible.
Here are some other good lunch options:
Grilled asiago ranch club (minus the bun and ranch dressing)
Grilled chicken sandwich (minus the bun and honey mustard sauce)
Grilled chicken wrap (with no honey mustard sauce or flour tortilla)
Berry burst chicken salad (hold the dressing and berries if you're strict keto)
Southwest avocado chicken salad (minus the dressing and possibly avocado if it contains milk!)
Caesar side salad (minus the croutons and dressing)
Plain side salad (minus the croutons and dressing)
Grilled Avocado BLT Chicken Sandwich (no bun or dressing)
Dinner Options
You can always use any of these dinner options for lunch or breakfast, too. They also make a great snack.
Keep in mind that most burgers come with some type of sauce. In addition to removing the bun, you'll also want to ask for no sauce.
Some Wendy's locations might be able to offer you an unwich. Ask to have your burger wrapped in a lettuce bun instead of the traditional one.
Dave's single (No bun, ketchup or mayo)
Dave's double (No bun, ketchup or mayo)
Dave's triple (No bun, ketchup or mayo)
Baconator (No bun, ketchup or mayo)
Son of a baconator (No bun, ketchup or mayo)
Best Snacks to Order at Wendy's
If it's the middle of the afternoon and you just need something under 300 calories to hold you over until you get home for dinner, then one of these options might be just the thing.
Grab a coffee to go along with them and watch your productivity levels soar.
Junior hamburger (minus the bun and ketchup)
Junior cheeseburger (minus the bun and ketchup)
Double stack (minus the bun and ketchup)
Junior bacon cheeseburger (minus the bun, mayo, and ketchup)
Junior cheeseburger deluxe (minus the bun, mayo, and ketchup)
Foods To Avoid at Wendy's When Following Keto Diet
Most of the foods that are off limits at Wendy's are pretty obvious, such as their milkshakes and French fries. But just in case you get tempted, here's a reminder. Don't eat the following foods!
Sausage gravy and biscuit
BBQ and homestyle BBQ chicken sandwich (these are breaded)
Spicy and homestyle avocado BLT chicken sandwich (both are breaded)
Honey butter chicken biscuit
Sausage or bacon breakfast bowls (unless you can order them without the potatoes)
Spicy chicken sandwich
Homestyle chicken sandwich
Asiago ranch chicken club
Spicy asiago ranch club
Chicken McNuggets
Chicken tenders
Crispy chicken BLT
Crispy chicken sandwich
Spicy chicken wrap
Harvest salad
Taco salad
Apple pecan chicken salad
Spicy chicken Caesar salad (unless you can get it with grilled chicken and no croutons or dressing)
Chili
Homestyle potatoes
Baked potatoes
French fries
Chili cheese fries
Baconator fries
Apple bites
All desserts, including frosty's and cookies
All sweetened beverages
All kids meals
Related: How To Order Low Carb at Subway
Conclusion
We get it. Sometimes fast food happens. Just try not to make a habit out of it. Remember that while there are some good low-carb options at Wendy's, these foods do not meet strict ketogenic requirements.
Sure, you can get a bunless and sauceless burger for a low-carb snack, but it's always best to prepare your meals at home as often as you can using this food list and save the fast-food restaurants for emergencies only.
When it comes to ordering low-carb at Wendy's, your best bet is to go with a cheeseburger without the bun or sauce and pair it with a plan side salad.
They don't have much in the way of breakfast options because they don't open until mid-morning, so we recommend using a Wendy's sandwich for lunch, dinner or a snack. Hold the bun and sauce.
Be wary of their chicken as most sandwiches are breaded, and stay away from all sides (even their chili)! Safe beverage options at Wendy's include bottled water, coffee, and unsweetened tea if they offer it. Always ask before ordering a drink that could be sweetened.
Up Next: How To Order Low-Carb at Burger King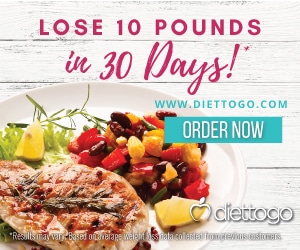 Enjoy this post? Save for later reference!