Eating out on the ketogenic diet can be hard, but it's especially hard if the place you're going to specializes in never-ending pasta bowls and bottomless breadsticks.
If you're not already familiar with Olive Garden, here's how the restaurant's website describes it: family-style Italian food dining.
What this means is that when you visit Olive Garden, you can expect to find huge servings of pasta-based dishes and not much else.
This is a dream come true for most Americans, but not if you're on the ketogenic diet. Fear not, fellow ketogenic dieters!
We're here to show you how to eat low-carb at Olive Garden so you can safely stay in ketosis or fat-burning mode.
Tips For Eating Low-Carb at Olive Garden
One of the best things that Olive Garden has going for it is that it's a sit-down restaurant.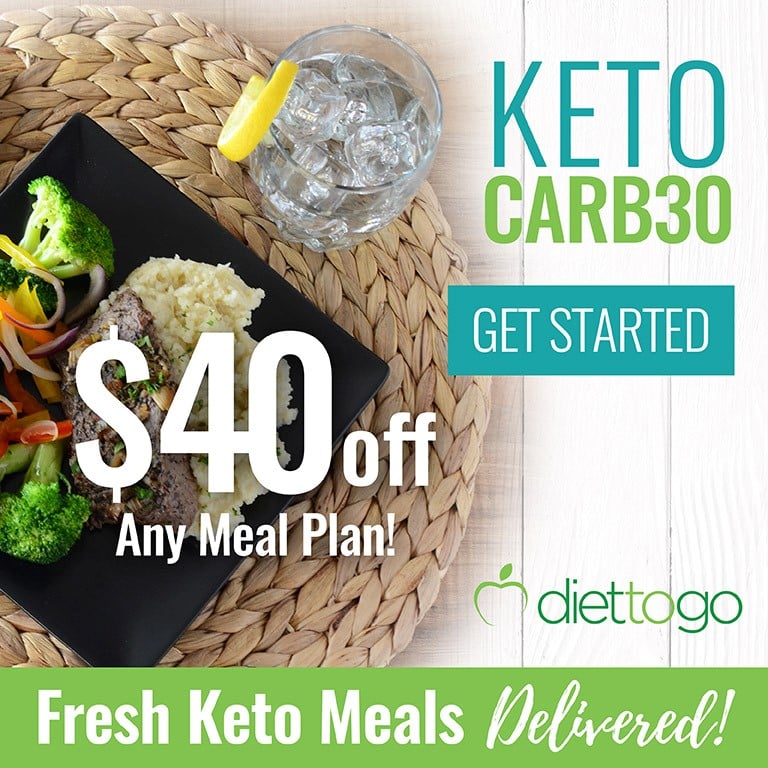 This means that you'll be more likely to customize your order as opposed to a fast-food restaurant since you'll be assigned a server who comes directly to your table.
We recommend that you take advantage of this by asking your server questions about your food options and making special requests.
Olive Garden is open from about 11 AM until 11 PM, so it's a good place to go for lunch or dinner. You can find nutritional information for all of the dishes at Olive Garden on their website.
This won't help you much if you plan to customize your order, but it will give you an idea about how many calories you're taking in.
If you know you'll be dining at Olive Garden for lunch or dinner, you might want to eat a small, keto-friendly snack beforehand so that you're not starving when you get there.
This will ensure that you make a smart food decision and can get away with eating as little as possible while you're there.
Here are some other tips for making it through a meal at Olive Garden.
#1. Have a plan
It's easy to walk into a place like Olive Garden and get swept away by the ambiance. Everyone around you will probably be drinking wine, eating breadsticks, and washing it all down with a humongous pasta dish.
Develop a plan ahead of time by figuring out what you're going to order and stick to it when you go in there so you're not tempted to eat something you shouldn't.
#2. Stick with a salad
We admit that the amount of pasta and bread-based choices at Olive Garden is overwhelming. But you can always count on a salad to get you by, at least for one meal.
Olive Garden doesn't offer many salad dishes except for their famous house salad. But it comes in a big bowl and you can get as much of it as you want. Just be sure to ask for no croutons or dressing unless it's olive oil and vinegar.
From here, you can ask for a side dish of a piece of grilled meat of your choice and you'll have a low-carb meal.
#3. Ask for double vegetables instead of pasta
Almost every dish you order at Olive Garden comes with some form of pasta. Even their gluten-free menu contains gluten-free pasta (which still contains too many carbs to be eaten on a keto diet) with very few other choices.
The best dish we've found on their menu is the herb-grilled salmon, which comes with a salmon filet topped with garlic herb butter and a side of parmesan garlic broccoli.
Now that you know they serve broccoli, you can ask for this instead of any pasta that comes with a typical dish!
Olive Garden also recently started serving Zoodles, which are made from zucchini instead of traditional pasta. This is a good way to get more veggies in your diet while also keeping your dish low-carb.
#4. Watch out for the sauce
Italians love creamy sauces, which isn't usually a problem for ketogenic dieters if they contain the right ingredients.
Expect the sauces at Olive Garden to contain milk, refined sugars, vegetable oils, and other preservatives or food additives that probably come from a can.
Even some tomato-based sauces contain added sugars and flour to enhance the flavor and thicken the texture, so be mindful of this when ordering.
The same goes for soup. We don't see any soups on the menu that are ketogenic-friendly, and we're almost certain they contain flour to help thicken them up.
#5. Ask for grilled meat
Olive Garden has grilled chicken on their kids menu, which means that they have the ability to serve you grilled meat if you ask for it, too.
Before ordering any dish, make sure the meat is grilled and not fried or else you might find yourself picking the breading off the meat.
Also, beware of meatballs. They might look like a great idea because they contain lots of meat, but most meatballs are rolled with breadcrumbs to help keep their form.
What To Order at Olive Garden
Olive Garden has a Taste of the Mediterranean Menu that we like because it offers healthier ingredients than the traditional menu.
They recently added Zoodles to their menu, which are pasta noodles made from zucchini. According to the Olive Garden website, they contain 5 grams of net carbs per serving.
You can order these with a piece of grilled meat for a low-carb dish. Or, if the dish you order comes with a side of pasta, ask for Zoodles instead to keep it low-carb instead of a boring salad!
You'll still need to customize the following dishes to fit your low-carb needs, but we'll show you what to order. Here are the keto-friendly choices if you customise them:
Chicken Giardino (ask to hold the pasta and have extra vegetables instead)
Salmon Piccata or Chicken Piccata (ask for steamed broccoli instead of parmesan-crusted zucchini, which is breaded and fried)
Chicken Margherita (again, ask for steamed broccoli instead of parmesan-crusted zucchini)
Herb Grilled Salmon
Stuffed Chicken Marsala (ask to hold the sauce and the garlic mashed potatoes or get a side of steamed broccoli instead)
Grilled Chicken Parmigiana (ask if they can hold the breadcrumbs on the chicken and do a side of steamed broccoli instead of spaghetti)
Five-Italian Cheese Fonduta (you can order this and use it on top of a piece of grilled meat)
Chicken Scampi (ask for no sauce and double vegetables instead of the pasta)
Zoodles Primavera (ask to hold the cream sauce; you can order this with grilled chicken or shrimp)
If none of these options look good to you, then you can always go with the old standby of a bed of lettuce and your choice of grilled meat.
Olive Garden should have some type of oil and vinegar dressing as an option, so be sure to order this instead of their house dressing.
Don't be afraid to order off the menu or create your own dish. Customize your salad with double meat, cheese, olives, avocado if they have it, and lots of low-carb veggies.
Dishes To Avoid at Olive Garden
While some pasta dishes at Olive Garden are customizable, there are plenty that aren't.
The following dishes contain so many unhealthy ingredients that it's just not worth your time to try to make them low-carb.
Here are some examples of foods to stay away from at Olive Garden.
All appetizers, including lasagna dip, loaded pasta chips, stuffed mushrooms, and parmesan zucchini bites
All soups
Seafood and chicken Alfredo
Breadsticks
All ravioli and lasagna dishes
Fettuccine Alfredo
Eggplant and Chicken Parmigiana
Tour of Italy
Five cheese Ziti al Forno
Spaghetti and meat sauce
All desserts
All sweetened beverages, such as fruit smoothies, white wine, soda, and sweetened tea
All gluten-free pastas
Conclusion
Trying to eat low-carb at Olive Garden is no easy task. The menu is loaded with so many pasta dishes that it gets overwhelming. The good news is that you can easily customize your order or make up a dish based on what you can eat since it's a sit-down restaurant and not a fast food joint.
We recommend bringing a small keto-friendly snack before heading to Olive Garden so you won't be tempted to eat too much of something bad. The best low-carb dish we found is the herb-grilled salmon, but we also listed a few others that you can custom order to make it low-carb.
If all else fails, we recommend ordering a side salad with olive and vinegar dressing and getting a side dish of the grilled meat of your choice. Top your salad with extra cheese, olives, bacon, double meat, and low-carb veggies.
If you prefer cooking your own keto meals at home, don't forget to use these low carb meal plans and follow this low carb food list!
Up Next: A Guide to Eating Out and Traveling on a Ketogenic Diet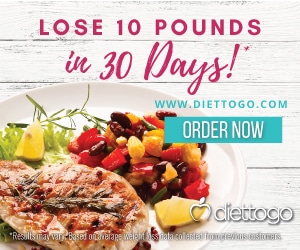 Enjoy this post? Share to save for later reference!