If ever there was a restaurant that you should avoid like the plague on the keto diet, it's Dunkin' Donuts. The tempting smell of freshly baked donuts alone is reason enough not to step foot in there!

However, if you really want to test your self control or if you're traveling and Dunkin' Donuts is the only place to eat within miles, then you'll need to know what to order to prevent making a huge dietary mistake.

Luckily for low-carb dieters who find themselves standing in line at Dunkin' Donuts, you can get more than just a donut there.
For example, they offer breakfast sandwiches any time of the day, and many people flock to Dunkin' Donuts for their tasty coffee.
We'll show you how to order low-carb at Dunkin' Donuts, but it's up to you to bring someone along to slap that donut out of your hands before it makes its way into your mouth!
Tips For Ordering Low-Carb at Dunkin Donuts
All donut jokes aside, we always recommend eating at home or at least preparing your foods at home and bringing them with you throughout the day if you're a serious low-carb or ketogenic dieter.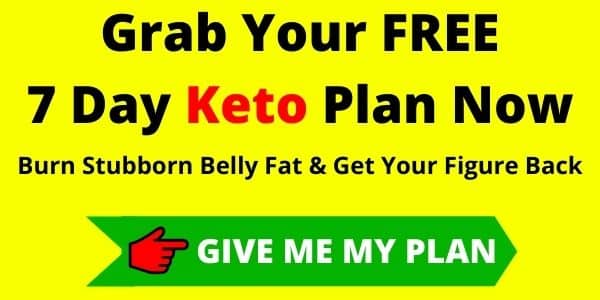 It's important to note that low-carb is not the same thing as being strictly ketogenic. Sure, you can find low-carb options at most restaurants, but most of them use non-ketogenic friendly ingredients in their meals.
We understand that there might be a situation where you are in need of food because you're traveling or forgot your food at home. In those instances, you might want to seek out a better place to eat than Dunkin' Donuts.
If you have no other options, then follow these tips to salvage your meal and state of ketosis!
#1. Go with a breakfast sandwich

As you can imagine, the menu at Dunkin' Donuts is very limited. If you don't order a donut and coffee, then your only other option is a breakfast sandwich. You can get a sausage, bacon, or ham sandwich with an egg patty and cheese for relatively few carbs if you toss the bread that comes with it.

You can top it with American cheese, sausage or ham, and use a few slices of bacon as your "bread" to hold it together while you eat it like a sandwich.

The nice thing about the breakfast sandwiches is that they don't come loaded with sauce like most hamburgers do at other restaurants.
We recommend ordering a breakfast sandwich at any time of the day and grabbing a cup of black coffee to go with it to stick with your low-carb needs.

#2. Check out the sandwich menu

Focus on the sandwiches on the menu and don't forget to toss the bread. They have a veggie egg white flatbread sandwich with cheese that you could order and toss the flatbread.

This would meet your low-carb needs, but keep in mind that the fattier meats like bacon, ham or sausage will help keep you full for longer as well as give you a dietary fat boost, which is an important part of staying in ketosis. If you're not keto, you could order this sandwich with a side of turkey sausage.

#3. Watch what you drink

Coffee and donuts go hand-in-hand, which is why you'll find tons of coffee concoctions at Dunkin' Donuts. Unfortunately, the only coffee you can drink on a low-carb diet at Dunkin' Donuts is black coffee with cream or unsweetened iced coffee.

You could also get a shot of espresso or a latte made with heavy cream, but you'll want to stay away from the majority of the handcrafted espresso drinks at Dunkin' Donuts as they contain milk or added sugar.

We recommend making your own keto coffee at home and bringing it with you to sip on throughout the day.

For more convenience, you can try these keto instant coffee brands. They are so easy to carry with you everywhere you go.
#4. Check out the nutrition information

You can go to the Dunkin' Donuts website and look at the nutritional breakdown of everything you order. This is a good way to calculate how many carbs you'll be ingesting.

You won't be able to customize your order, but you can get a good idea of how many carbs you'll be ingesting if you subtract the bread.

Their bagels contain anywhere from 63-67 carbs per bagel. The wraps contain about 15 carbs, biscuits have 32 carbs, and the croissant has 37 carbs. You can subtract these carbs from your sandwich if you order one without the bread.
#5. Stick with a breakfast sandwich
Breakfast sandwiches are always a safe bet at most fast-food restaurants because they don't contain as many sauces and additives as burgers and other lunchtime sandwiches.
Dunkin Donuts offers a wake-up wrap that can be customized with your choice of protein, egg and cheese.
If you get the wake-up wrap with egg and a sausage patty, it will contain 290 calories, 21 grams of fat, 15 grams of carbs, and 10 grams of protein. You can eliminate almost all of the carbs by holding the bread or throwing it out.
Other protein options include ham, bacon, or turkey sausage. Stay away from the beyond sausage protein option as this is plant-based and contains too manys for a keto diet!
What To Order (And What NOT To Order) at Dunkin' Donuts
Dunkin' Donuts is a breakfast place, which means they open pretty early. Most locations are even open 24 hours so you can grab something to eat no matter what time of day it is.

Because of this convenience, many people will hit up the Dunkin' Donuts drive-through early in the morning for their coffee and breakfast donut (or in your case, a low-carb bunless breakfast sandwich).

If you're not ordering a donut, then the menu at Dunkin' Donuts is fairly short so you won't be left with a lot of low-carb options.

Lots of Dunkin' Donuts restaurants are attached to a Baskin Robbins ice cream restaurant, which is a health crisis waiting to happen. We recommend staying away from either, but if you can't, here is what to order at Dunkin' Donuts.

Beverages
Black coffee
Americano
Hot tea
Latte or cappuccino (only order this if you can get it made with heavy cream instead of milk)
Espresso
Unsweetened iced tea and coffee
Sandwiches and wraps
For all sandwiches or wraps, be sure to as for no bread or toss it as soon as it arrives:
Sausage, egg, and cheese
Bacon, egg, and cheese
Ham, egg, and cheese
Turkey sausage
Veggie egg white
Egg and cheese
Wake-up wrap sandwich (order with bacon, egg, or sausage; stay away from the maple bacon as this contains added sugars)
It goes without saying, but you'll need to stay away from all donuts at Dunkin'.
You'll also need to stay away from the hash browns, bagels, donut holes, muffins, oatmeal, and sweetened beverages, such as hot chocolate, flavored coffee or tea, and soda. In other words, anything offered in their bakery is off-limits.
Conclusion
Aside from being tempted by the delicious smells of coffee and donuts, Dunkin' Donuts doesn't have a lot of options for low-carb eaters. It's always best to eat at home or at least prepare your foods at home and bring them with you throughout your day.
Dunkin' Donuts offers a few different breakfast sandwiches, which we recommend ordering without the bread as a low-carb snack.
You'll also want to stay away from the sweetened beverages at Dunkin' Donuts. You can safely order a black coffee, an Americano, or a hot tea without worrying about carbs, but that's about it.
If you need a higher fat meat, then order something with ham or sausage in it. We noticed they offer maple sugar bacon in addition to regular bacon, so always be sure to go with the unflavored bacon to keep the carbs down.

If you're looking to start a ketogenic diet, don't forget to check our keto food list and meal plan!
Enjoy this post? Share to save for later!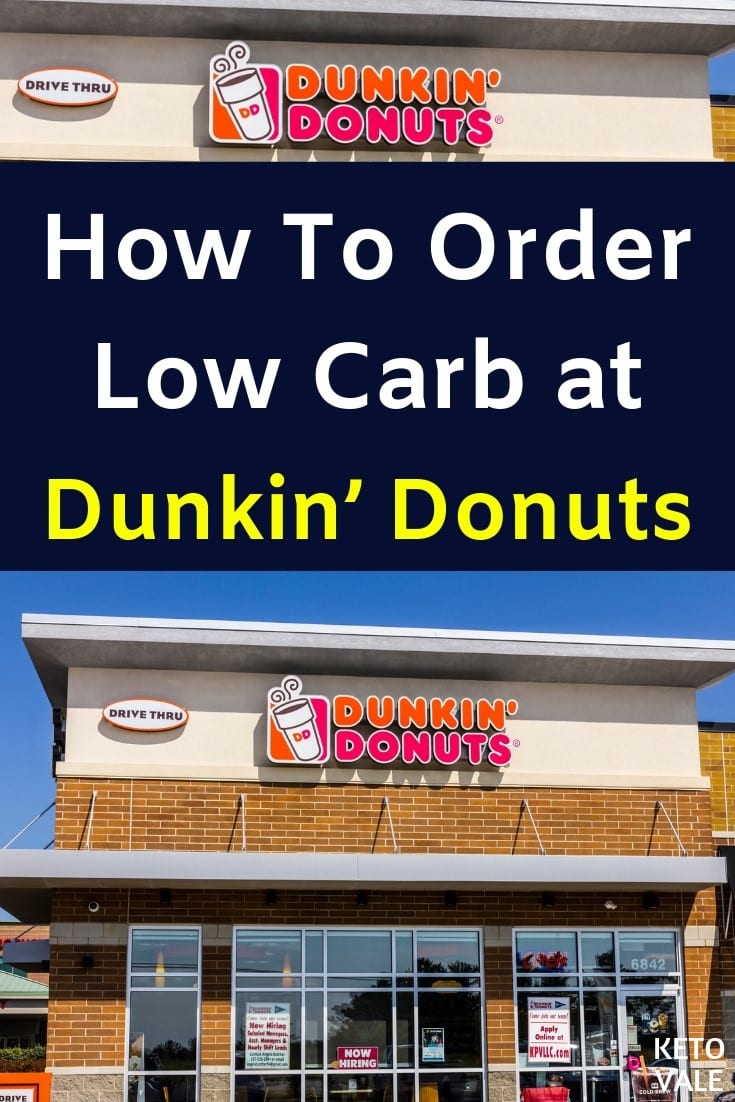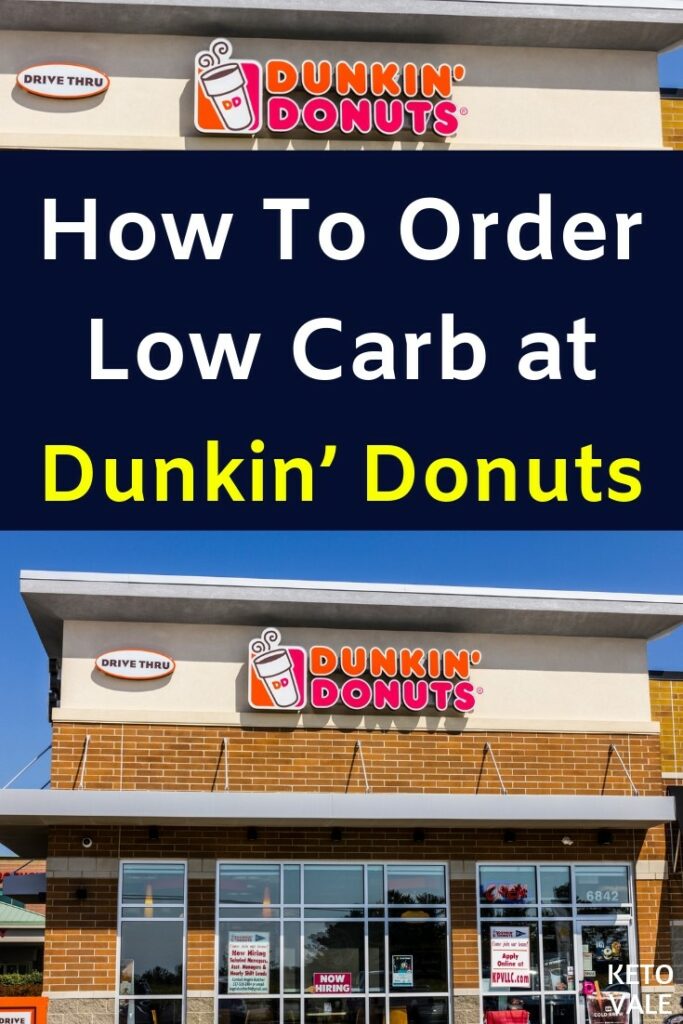 Photo credit: jetcityimage2/Depositphotos.com