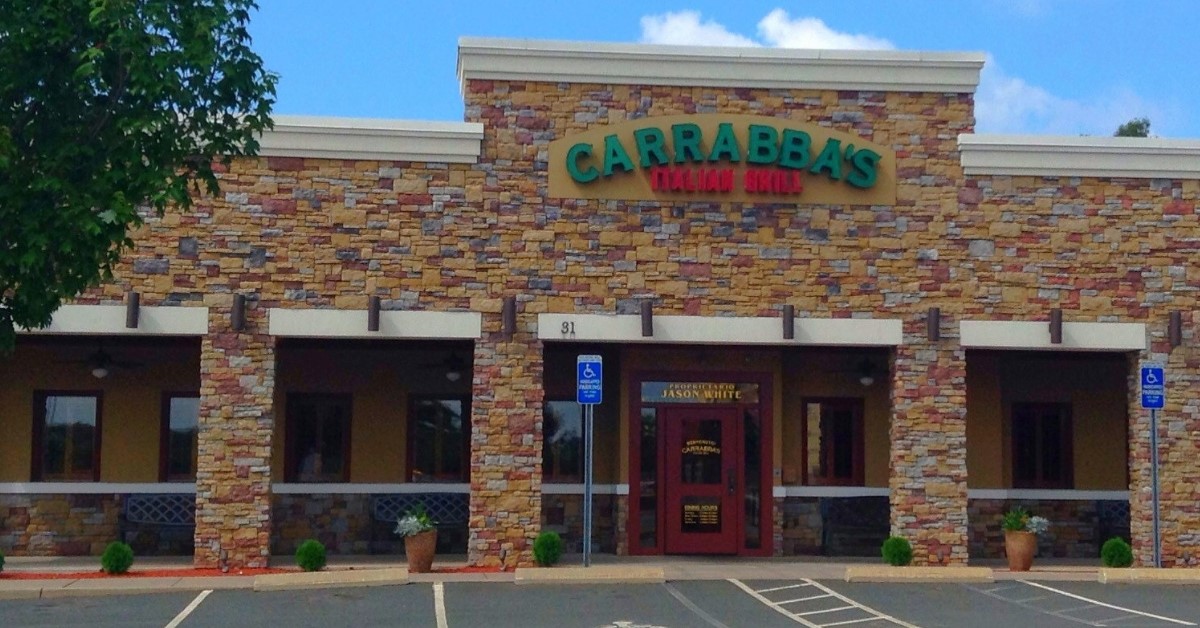 How To Order Low Carb at Carrabba's Italian Grill
Carrabba's is a casual dining Italian grill and restaurant owned by Bloomin' Brands, which is the same company that also owns Outback Steakhouse. Aside from specializing in pasta and pizza dishes, Carrabba's is all about giving its customers special deals.

Visit the restaurant's website and you'll find dining rewards that include 50 percent off every fourth visit, ten dollar incentives when you buy $50 in gift cards, seasonal specials, family bundles starting at $7 and Amore Monday three-course dishes that start at $12.99.

Before you let these deals get the best of you, keep in mind that the low-carb options at Carrabba's are limited. If you're on the ketogenic diet and have strict macronutrient requirements, then it's always best to eat at home.

If you want to know what a typical day on a keto diet looks like and what you should eat and avoid on keto, don't forget to check our food list and meal plan.

However, if you find yourself in need of food or at a social obligation where Carrabba's is your only choice, then there are ways to make it work. Follow these tips and guidelines for keeping it low-carb at Carrabba's Italian Grill.
Tips For Ordering at Carrabba's
Carrabba's was founded by two Sicilian guys from Texas, so the menu features a lot of Italian-inspired dishes with a bit of a southern flare. They love to offer discounted prices to draw in customers, such as their pizza and wine Wednesday where you can get a wood-fired pizza for $9.99, ten dollars off any bottle of wine, and a glass of sangria for five dollars.

It's hard not to be tempted by these delicious deals, which is why you'll want to study the menu and have a plan before you step foot in the restaurant. Luckily, we've done all of that for you so that you can stay faithful to your low-carb diet.

#1. When in doubt, ask your server

We noticed that the Carrabba's website doesn't offer a detailed list about what comes in their food, which makes it a bit difficult to pick out a good low-carb meal.

For example, the Mama Mandola's Sicilian chicken soup can be ordered without pasta, which has us intrigued. But the menu doesn't list the rest of the ingredients in the soup, so it's hard to tell whether or not it contains keto-friendly ingredients. So you'll have to rely on your server to provide you with this information.

If you have any questions at all about how a certain dish is prepared or what ingredients it contains, always be sure to ask your server. Don't assume anything! Restaurants are great at adding sauces and other sugary ingredients to their dishes without necessarily listing them on the menu.

You can always check out the nutritional information on the Carrabba's website before you head to the restaurant if you're worried about keeping your macronutrients in line. Keep in mind that this information is generic and won't reflect any customizations you make, so you may have to play the guessing game a bit.

At first glance, some of the lower-carb options on the menu include the Calabrian roasted wings, any Tuscan-grilled meat, and the salmon Cetriolini.

#2. Order a piece of grilled meat

Carrabba's claim-to-fame is that Italians offer more than just the stereotypical spaghetti and meatball dishes that most Americans know them for. They are also excellent grillers. In fact, grilled and roasted meats are very popular in Italy, which is perfect for low-carb eaters.

We recommend taking advantage of this opportunity by asking for wood-grilled or roasted meat. The process of wood-grilling your meat will make it flavorful and juicy, so you can get by with fewer added ingredients or flavor-enhancers, such as sugar-laden sauces or dry rubs.

Carrabba's offers veal, pork, chicken, seafood, and steak, all of which would be delicious on the grill with some herbed butter. Pair your grilled meat with some sauteed broccoli or grilled asparagus, and you have the perfect low-carb meal.

#3. Order from the 600 calorie and under menu

Carrabba's offers lots of dishes that are 600 calories or less on their menu, which is perfect if you're looking for a snack or don't want to fill up on something too heavy. Not everything on this list will be low-carb, so you can't just pick anything you want.

Stay away from the meatballs and bruschetta, and go with the Tuscan-grilled chicken, sirloin, or pork chop instead. Be sure to order grilled asparagus or sauteed broccoli in place of mashed potatoes, pasta, or an equally starchy side.
What To Order at Carrabba's
The hours at Carrabba's may vary depending on what location you go to. Some are open at 11 AM while others don't open until 4 PM for dinner. This means you'll likely visit Carrabba's for lunch, happy hour, or dinner.

We've analyzed the menu at Carrabba's and come up with the best possible dishes that you can order there. Remember that eating at home is always best because you can pick your ingredients and the quality of the food you cook. Carrabba's makes no mention of using organic meats or vegetables, which leads us to believe that you can pick better ingredients at your local grocery store.

Here is a breakdown of all the dishes at Carrabba's and what to order.

Appetizers and small plates:

Grilled asparagus with prosciutto (hold the balsamic glaze)
Three cheese and sausage stuffed mushrooms (only order this if you can have them hold the breadcrumbs and tomato cream sauce)
Calabrian roasted wings (hold the dipping sauce and make sure this dish is not breaded)
Mussels in white wine lemon butter (ask if the sauce has any sugar added)
Tomato caprese with fresh burrata (hold the balsamic glaze is for low-carb dieters only)
Salads:

Italian salad (ask for oil and vinegar instead of Italian dressing)
Johnny Rocco salad (ask for oil and vinegar instead of Italian vinaigrette)
Full size Caesar salad and side salad (hold the croutons)
Italian side salad (ask for oil and vinegar dressing)
House side salad (ask for oil and vinegar dressing)
Entrees (for all entrees, hold any sauce that comes on the meat and ask for a side of grilled asparagus, sauteed broccoli, or a side salad in place of whatever side comes with the dish):

Chicken Bryan (hold the side of pasta; get a vegetable or side salad instead)
Chicken marsala (hold the wine sauce)
Pollo Rosa Maria (be sure to order asparagus or broccoli as your side in place of pasta)
Tuscan grilled chicken (order with grilled asparagus or sauteed broccoli)
Prosciutto-wrapped pork tenderloin (hold the port wine fig sauce)
Veal marsala (hold the wine sauce)
Tuscan-grilled sirloin, ribeye, pork chop, or filet (get a side salad and grilled asparagus as your sides)
Tomato basil salmon (hold the tomato basil vinaigrette)
Salmon Cetriolini (hold the white wine sauce; order with a side of sauteed broccoli or grilled asparagus)
Wood-grilled tilapia (hold the balsamic glaze)
Combinations:

The Johnny (order this without the wine sauce and make sure your side dish is low-carb instead of pasta or mashed potatoes)
Chicken trio (hold the wine sauce and be sure to order a low-carb side dish)
Note: you have a couple of different options when it comes to your meat preparation. Always ask your server to have your meat prepared with olive oil and herbs. You could also ask for herbed lemon butter. Safe side dishes include sauteed broccoli, grilled asparagus, and a side salad.
Higher-Carb Foods To Avoid at Carrabba's
Although Carrabba's offers some pretty impressive low-carb options, there are some dishes that you'll want to stay far away from. These mostly include pizza and pasta, but even some of their meat-based dishes are coated in sauce or breaded, just like many low-carb fast food places. Avoid the following dishes at Carrabba and stick with the ones that you know are safe.

Appetizers and small plates:

Bruschette Siciliani
Calamari (this is OK to order if you can get it grilled instead of fried)
Mozzarella marinara
Shrimp scampi
Zucchini fritte (this would be OK to order if you can get it grilled instead of fried)
Avoid all wood-fired pizzas
Avoid all soups
Entrees:

Parmesan chicken arugula (this would be OK to get if you can order it grilled instead of fried; you would also need to hold the Italian vinaigrette and order a low-carb side dish)
Chicken parmesan
Shrimp and sea scallop spiedino
All pasta dishes (including gluten-free pasta)
All wood-fired pizzas
Carrabba's Italian classic combination plate
Sides: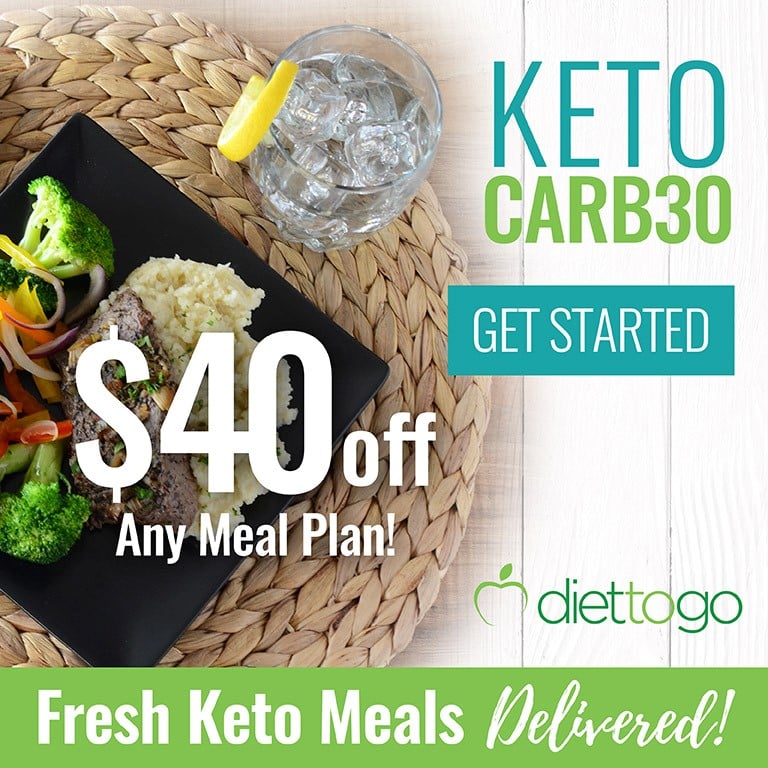 Garlic mashed potatoes
Fettuccini alfredo
Penne pomodoro
In addition, you'll also want to avoid all desserts, sweetened beverages and coffees, and alcoholic drinks.
Conclusion
Carrabba's doesn't offer a ton of dishes on their menu, but the ones they have seem to be done right, at least for a chain restaurant. While we encourage you to eat at home whenever you can, Carrabba's can be a safe place to enjoy a low-carb meal once and awhile, but don't make a habit out of it.

Carrabba's uses olive oil and herbs to season many of their dishes, which is great, but they also don't state whether or not they use organic meats. Because of this, we can only assume that you're eating a bunch of chemical-laden meats whenever you eat here. This is why we recommend eating at home where you can count your macros and make sure you're getting a keto-friendly meal in without having to guess.

The best dish you can go with at Carrabba's is Tuscan-grilled meat. These dishes have only one or two grams of carbs per serving. We recommend you order them with grilled asparagus, sauteed broccoli, or a side salad in place of pasta or mashed potatoes. For all other dishes that made it on our "safe" list, be sure to order them without sauce or have them prepared with olive oil and herb dressing. Lemon herbed butter is also a safe preparation on the keto diet.
Photo credit: Mike Mozart – flickr.com