As the slogan for Arby's goes, "We have the meats." This is good news for anyone looking to grab a quick low-carb meal for not a lot of money.
But before you add Arby's to your daily or even weekly ketogenic meal plan, there are a few things you'll want to keep in mind.
Here is how to order low carb at Arby's.
Tips For Eating at Arby's
Arby's has lots of different meat options. You can use this to your advantage by ordering a bunless and sauceless sandwich and skipping the French fries or onion rings. 
Keep in mind that it's always best to prepare your keto meals at home and take them with you throughout the day. This guarantees that you'll have access to high-quality foods and proper macronutrient ratios. 
However, we understand that sometimes fast food is inevitable. If it comes down to grabbing something small or not eating at all, then use these tips to eat low-carb at Arby's.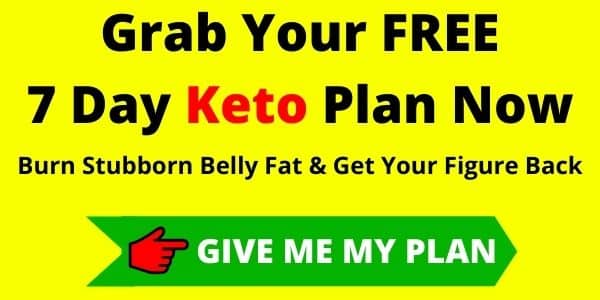 #1. Know what you want before you go
Arby's has dozens of different sandwich selections, and they are constantly adding more. This can be overwhelming if you pull up to the drive-through without doing your homework first.
If you're already hungry, you might have a hard time making a smart decision or you might end up ordering your food wrong.
Our suggestion is to know what you want before you go. Stick with a beef or pork bunless and sauceless sandwich as these meats have the highest fat content. They also have a ton of chicken and turkey options, too.
You may want to check out the Arby's website before you go so you can make a quick decision. You can even look up the nutrition information for every meal on the website.
#2. Say no to the bread and sauce
One way to make any sandwich low-carb is to ask for no bread. If there is a mix-up and you accidentally get bread with your order, toss it immediately so you won't be tempted to eat it.
You can ask for a lettuce wrap instead. Most restaurants, even fast-food restaurants, are happy to wrap your sandwich in lettuce instead of a bun because it's cheaper for them.
In addition to holding the bread or bun, you'll also want to make sure you order all of your sandwiches without any sauce. Arby's has some tasty BBQ sauce options that come standard on many of their sandwiches.
If you forget to order your sandwich without sauce, you could be disappointed when it comes doused in something that you can't eat. Other sauces that you want to stay away from include ketchup, mayo, ranch, honey mustard (regular mustard is OK), and tzatziki.
Related: How To Order Low-Carb at Wendy's
#3. Don't order anything crispy
When used as an adjective to describe food, "crispy" is code for "breaded and fried." Fried food isn't a big deal on the ketogenic diet as long as you fry your food in healthy oil and choose keto-friendly breading options, like the ones we have listed in this article.
#4. Get a salad
Arby's has a roast chicken entree salad you can get. It contains roast chicken, lettuce, shredded cheddar cheese, Marzetti buttermilk ranch dressing, and diced tomato.
This salad contains 250 calories, 14 grams of fat, 8 grams of carbs (5 grams of net carbs), 3 grams of fiber, and 25 grams of protein.
Arby's also has a side salad that you can get with your sandwich in place of fries or onion rings. Be sure to stick with a low-carb dressing (such as ranch) or no dressing at all.
#5. Try a slider
If you need a quick snack to tide you over until your next big meal, then try a slider. Arby's has a few different low-calorie options that are great for a low-carb diet, such as the ham and cheese slider, pizza slider, and roast beef and cheese slider. Their roast beef and cheese slider is only 240 calories with the bun.
Of course, you'll want to remember to toss the bun or ask for a lettuce wrap instead, and always ask for a dry sandwich with no sauce. The cheese should be all you need. Tossing the bun should save you at least 60 calories.
Here's a complete list of the sliders at Arby's.
What To Order At Arby's
Unlike McDonald's and other fast food restaurants that want to draw a breakfast crowd, Arby's doesn't open until 10 AM. This means you'll be out of luck if you need something quick for breakfast on your way to work at 7 AM.
Your best bet is to use Arby's to replace your mid-morning snack, lunch, mid-afternoon snack, or dinner. We've put together a list of some of the best food options Arby's offer as well as what foods you should stay away from.
Lunch Options
Most people like to go light for lunch, especially if they have to run around all day and don't want to be weighed down by a heavy meal. If that's how you roll, then try a chicken or turkey dish at Arby's, but make sure it's not breaded. Here are some good suggestions:
Grand turkey club (minus the bun and mayo)

Roast turkey and swiss sandwich (no mayo, honey mustard or bun)

Roast turkey and swiss wrap (no mayo, honey mustard or wrap)
Roast turkey ranch and bacon sandwich (no ranch or bun)
Roast turkey ranch and bacon wrap (no ranch or wrap)
Turkey gyro (minus the tzatziki sauce and pita)
Roast chicken entree salad
Creamy Mediterranean chicken wrap (no wrap)
Snacks Options
As mentioned above, we like using Arby's sliders as a snack option because they come in under 250 calories without the bun. But you can use any foods that are approved in this article as a snack if you really want to.
Here are some acceptable options:
Ham and cheese slider (no bun)
Turkey and cheese slider (no bun)
Jalapeno roast beef slider (no bun)
Pizza slider (no bun and possibly marinara sauce if you're worried about carbs)
Roast beef and cheese slider (no bun)
Dinner Options
Many people like to eat a little something heftier for dinner to get them through the night. If that's the case, then try a roast beef or pork sandwich from Arby's.
Again, you can use any of these food options interchangeably. So if you want a pork sandwich for lunch, then go for it. The only consistent rule to follow is to skip the bread and sauce. Here are the best sandwiches to choose from:
Smokehouse brisket (no bun, mayo, onion rings, or BBQ sauce)
Classic beef and cheddar (no red ranch or bun)
Fire-roasted philly roast beef (no bun or garlic aioli)
French dip and swiss (no "dip" au jus sauce or bun)
Roast beef (no bun or sauce)
Three cheese roast beef (no bun, ranch sauce, or onion rings)
Roast beef gyro (no pita bread or tzatziki sauce)
Loaded Italian (no bun, vinaigrette or aioli sauce)
Chicken club wrap (no wrap or honey mustard sauce)
Jalapeno bacon ranch chicken wrap (no wrap)
Foods To Avoid At Arby's
Most of the foods that make the "do not eat" list are fried. Unless you can get them grilled instead, then we recommend staying away from them.
Other foods on this list are made of too many carbs or sugar for anyone on the ketogenic diet to eat. In fact, we recommend staying away from these foods even if you're not keto!
Buttermilk buffalo chicken sandwich
Crispy chicken entree salad (go with the grilled chicken entree salad instead)
Buffalo chicken slider
Buttermilk chicken bacon and swiss
Buttermilk chicken cordon bleu sandwich
Chicken and cheese slider
Crispy chicken farmhouse salad (unless you can get grilled chicken instead)
Buttermilk crispy chicken sandwich
Chicken tenders
Reuben (usually comes premade and the thousand island dressing cannot be separated from the rest of the sandwich)
Curly fries
Loaded curly fries
Mozzarella sticks
Jalapeno bites
Steakhouse onion rings
Potato cakes
Apple cinnamon crisp
Coke float
Apple and cherry turnovers
All milkshakes
All cookies
All sweetened beverages
Conclusion
If you find yourself in a pickle and need food fast, then try ordering one of the many beef sandwiches at Arby's. Remember to ask for no bun or sauce of any kind. Most restaurants are happy to wrap your sandwich in a lettuce wrap.
If that's not an option, try ordering a side salad to wash your sandwich down with some greens. Again, make sure there is no dressing on the salad. When push comes to shove, there is always something low-carb that you can eat on Arby's menu even if you have to custom order it.
Up Next: A List of Low Carb Fast Food Restaurants
Enjoy this post? Share it for later reference!