You may have even seen the clever commercial ads for Sonic on TV. Despite humorous advertising, Sonic doesn't offer much in the way of healthy food. The menu consists of burgers, hot dogs, French fries, and milkshakes. They also offer breakfast sandwiches.

Eating low-carb at Sonic will require some self-control and customizing on your part, just like any fast food place.

We always recommend that you eat at home using keto-friendly recipes whenever you can, but if you find yourself in a situation where Sonic is unavoidable, then we'll show you how to make it work.
Tips For Ordering at Sonic
Sonic can be a fun place to eat at, which is one of the reasons why it's so popular. There aren't many restaurants that bring your food to your car and encourage you to eat in the driver's seat.
Despite the fun atmosphere, we recommend passing on Sonic and eating at home whenever you can. Or at least prepare your food at home and take it with you throughout the day.

This is because it's hard to eat out on the ketogenic diet. There are sneaky food additives and ingredients hiding in your food, and your best defense against them is to buy organic food at the grocery store and prepare it at home.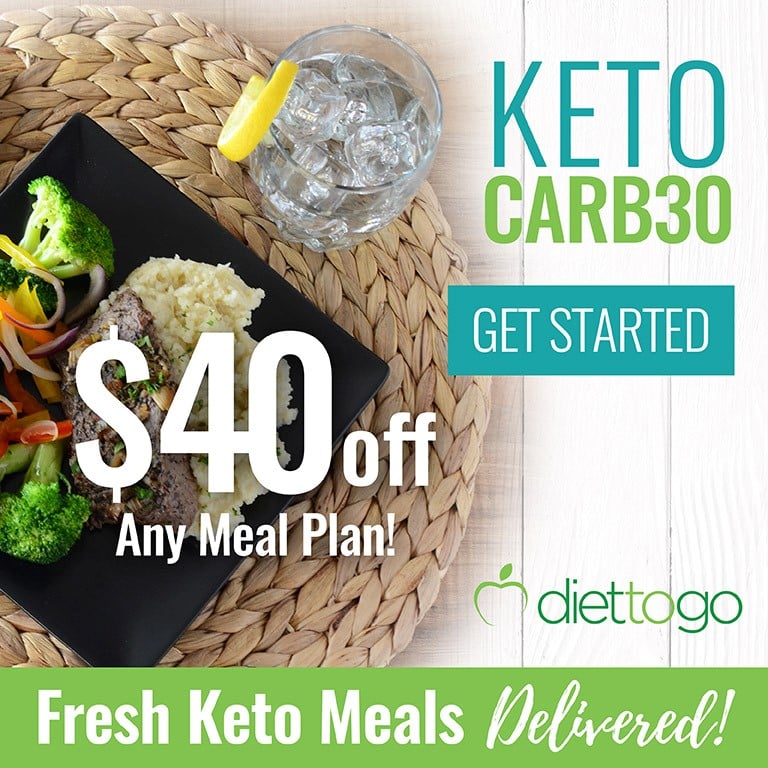 We encourage you to find a better place to eat than Sonic. If you do find yourself here for a meal, follow these tips to keep it low-carb.

#1. Order a breakfast sandwich and toss the bun

Sonic's hours vary depending on the location. Some of them open as early as 6 AM while others open later, like 8 AM or 9 AM.
The good news is that breakfast is served all day at Sonic. We recommend taking advantage of this by ordering a bacon, cheese, and egg sandwich without the bread.

These are usually safe low-carb options because there aren't many opportunities to coat these sandwiches in sugar-laden sauce or other sneaky ingredients. It's also easy to toss the bread and eat the insides only.

We recommend staying away from the breakfast burritos and sticking with a sandwich that's easier to disassemble instead, such as the breakfast toaster or the bacon, egg, and cheese slider. These come with big slices of bread that are easy to toss instead of a burrito shell that is heated and rolled into your ingredients.

They also offer a lot of different coffee options to get you going first thing in the morning. Make sure your coffee is unsweetened. Order a black coffee with cream or nothing in it at all.

#2. Use the nutritional information as a guide

Sonic offers a nutritional information brochure on their website, which is a good way to help you keep track of your calories for the day. It gives you a breakdown of the macronutrients in each food item, but it doesn't tell you what the ingredients are.

We assume that the bacon and hot dogs contain nitrates and sugar because most processed meat does, so it's a good idea to stay away from these when you're unsure.

A cheeseburger is your best bet because the meat is less likely to contain harmful preservatives. But keep in mind that because it isn't organic or grass-fed, it might contain antibiotics and hormones.

Most of their chicken sandwiches are fried, so be sure to order a grilled chicken sandwich if you go this route.

Keep in mind that the nutritional information includes all ingredients of the sandwich, including the bread. So you won't be able to get a true reading of your macronutrient intake if you do any customizing, but it will give you a ballpark estimate.

For example, a grilled chicken sandwich contains 42 carbs. We bet you can drop this number to make it low-carb by eliminating the bun and any sauce that comes on the sandwich.
Here are some other low carb items you can have added to your food at Sonic, based on the nutrition information:

American cheese (1 gram carbs)
Avocado (1 gram net carbs)
Crispy bacon (1 gram carbs)
Grilled onions (1 gram carbs)
Hatch green chilies (0 grams carbs)
Spicy Jalapenos (1 gram carbs)
Ranch dressing (2 grams carbs)
#3. Stay away from snacks and sides

Unfortunately, there aren't any snacks or sides that you can eat on a low-carb diet at Sonic. All of them are breaded and fried.

The best you can do is top your bunless sandwich or burger with low-carb ingredients, such as more cheese or bacon.

Sonic doesn't even offer any salads, so you'll be hard pressed to find any low-carb veggies here aside from the lettuce, tomato, and onion that come on your burger.

Some locations offer wings, which would be OK to get if they aren't breaded and you can order them without any sauce on them.

A six-piece order of buffalo boneless wings contains 440 calories, 28 grams of fat, 17 grams of carbs (15 net carbs), 2 grams of fiber, and 29 grams of protein.

We can't tell if their wings are breaded or not because they aren't listed on the website, but you could also ask your server before you order them. Also, ask if you can get them plain or without any sauce as this will also bring the carb count down.

You'll also need to stay away from the many beverage concoctions that Sonic offers. There are hundreds of options because you can create your own drink. These range from frozen slushies to milkshakes.

Needless to say, you'll have to avoid these and stick with black coffee, water, or unsweetened iced tea only.
#4. Ask to "make it yours"
We noticed that Sonic has a "make it yours" section on their nutrition information. This means that they will probably work with you to make a customized sandwich.
Try asking for a piece of grilled chicken and then top it with one of the following low-carb options:
American cheese: 1 gram carbs
Avocado: 1 gram net carb
Crispy bacon: 1 gram carb
Grilled onions: 1 gram carb
Hatch green chilies: 1 gram carb
Ranch dressing: 2 gram carbs
Spicy jalapenos: 1 gram carbs
What To Order at Sonic
The menu at Sonic isn't extensive. Your primary options are sandwiches, burgers, and milkshakes.
We'll show you what to order from each category to keep it low-carb and we'll also give you a breakdown of what foods to avoid in the next section.

Note: For strict keto dieters, some options might still contain ingredients that don't belong to the keto food list, even the meal is already customised to be low carb. So it's best to eat at home whenever you can.

Here's what and how to order at Sonic.

Breakfast
For all breakfast sandwiches, ask for no bun or toss it as soon as the sandwich comes; the burritos might be hard to eat without the flour tortilla, so we recommend grabbing a fork if you go this route:
Egg and cheese breakfast slinger
Bacon, egg, and cheese breakfast slinger
Breakfast burrito (eat the insides only)
Supersonic breakfast burrito (hold the tots; eat the insides only)
Ultimate meat and cheese breakfast burrito (hold the tots; eat the insides only)
Junior breakfast burrito
Breakfast toaster
Brioche breakfast sandwich
Cheeseburgers
For all cheeseburgers, hold the bun and any sauce that comes on the burger; also hold the French fries, onion rings or any sides that come with it:

Quarter-pound double-stack cheeseburger
Supersonic double-stack cheeseburger (hold the mayo as this likely contains vegetable oil and sugar)
Sonic cheeseburger (hold the mayo and ketchup)
Supersonic double cheeseburger (hold the mayo and ketchup)
Supersonic bacon double cheeseburger (hold the mayo)
Sonic bacon cheeseburger (hold the mayo)
Quarter-pound double cheeseburger (hold the ketchup)
Junior deluxe cheeseburger (no mayo or ketchup)
Junior burger (no mayo or ketchup)
Bacon cheeseburger toaster (no hickory BBQ sauce)
Sandwiches
For all sandwiches, hold the bun and any sauce that comes on it; also hold the sides such as French fries or onion rings:

Classic grilled chicken sandwich (hold the mayo)
Grilled chicken wrap (eat the insides of the wrap only and hold the ranch dressing)
Hot dogs
We recommend hot dogs as a last result as they are highly processed; order these without the bun and any sauce that comes on them; hold all sides:

All American dog (hold the bun, ketchup and relish)
Chili cheese coney (hold the bun and chili)
Footlong chilli cheese coney (hold the bun and chili)
Plain hot dog (no bun)
Foods To Avoid at Sonic
The following foods make the "do not eat" list because they are breaded or contain more sugar than you need for the entire day! Do yourself a favor and stay away from these empty calorie foods.

French toast sticks
Cinnabon cinnasticks with cream cheese frosting
Classic crispy chicken sandwich
Crispy tender sandwich
Crispy chicken wrap
Sweet pretzel twist
Soft pretzel twist
Tots
Fries
Onion rings
Mozzarella sticks
Chili cheese fries
Chili cheese tots
Jumbo popcorn chicken
Ched 'R Peppers
Corn dog
All milkshakes
All desserts
All sweetened or flavored drinks
Chicken strips
Grilled cheese sandwich
Conclusion
You can get a bunless burger at Sonic to meet your low-carb or ketogenic macronutrient needs, but keep in mind that the quality of meat won't be as good as what you can buy at the grocery store. Always go for organic, grass-fed and antibiotic free meats whenever possible.

Sonic opens pretty early and serves breakfast all day. If you're looking for a snack, you can grab a breakfast sandwich with bacon, eggs, and cheese and toss the bun. They also offer plenty of cheeseburgers. Get one with bacon, double meat, and cheese if you're extra hungry.

You won't be able to eat any of the sides at Sonic, so don't even order them to begin with. We recommend staying away from hot dogs as these are highly processed meats and probably contain sugar, nitrates and other preservatives that you're better off staying away from.
Enjoy this post? Share to save for later!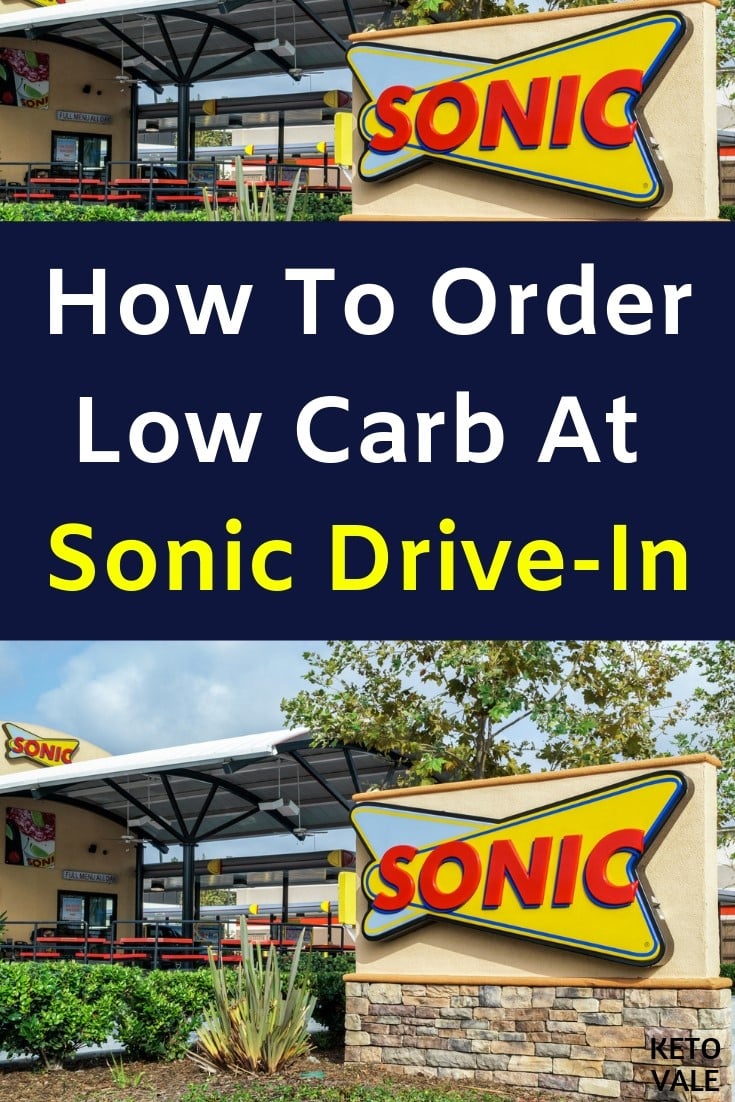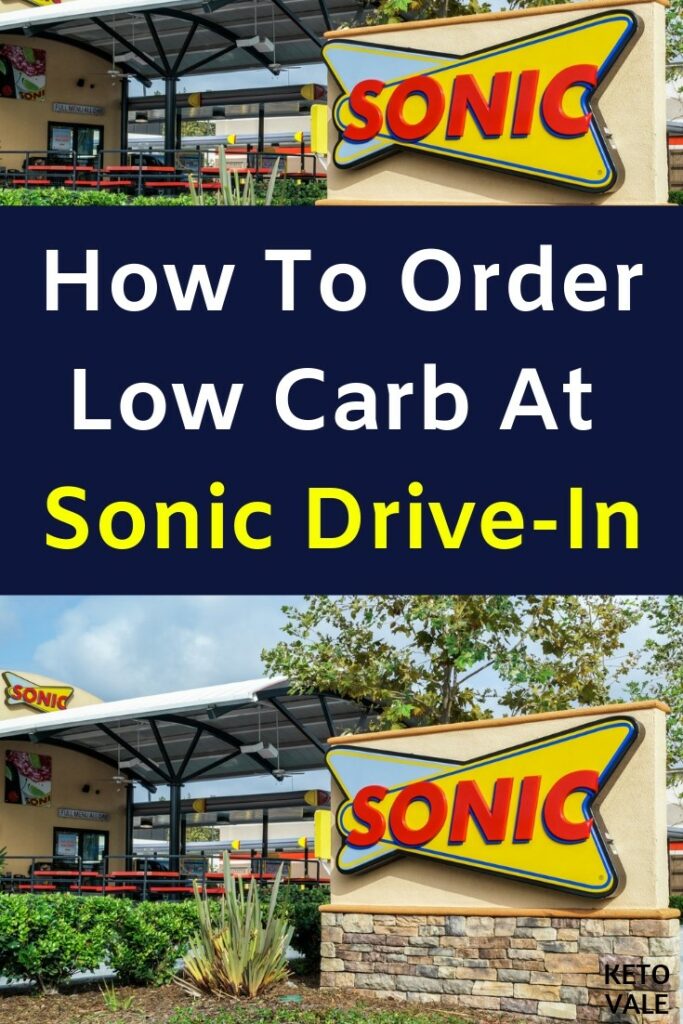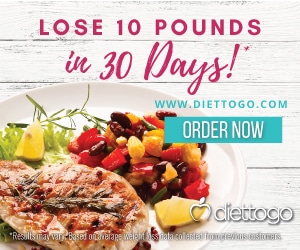 Photo credit: wolterke/Depositphotos.com