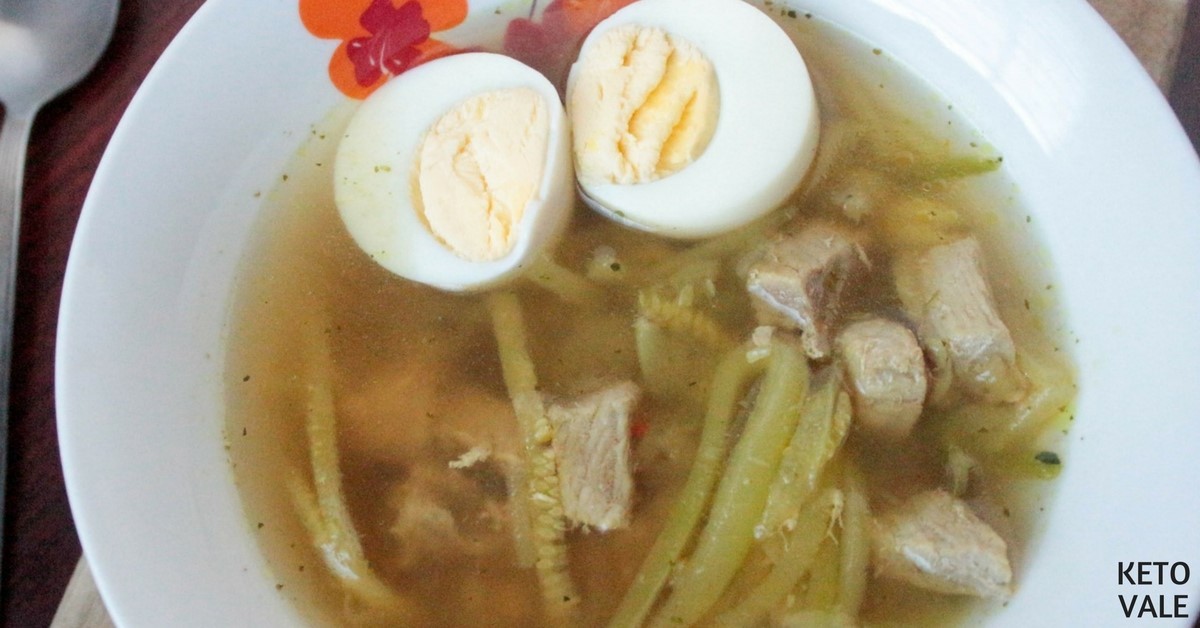 Easy Zucchini Pork Ramen Soup
If you are a lover of Asian food and you love Ramen noodles then this recipe is for you. Today we will be making a very simple and easy low carb ramen soup.
All you have to do is to replace noodles with zucchini (zoodles) to make it keto-friendly. If you are a fancy person, you can use a spiralizer to make the zucchini noodles look good. Otherwise, you can just cut the zucchini into thin and long slices using a sharp knife and a cutting board.
If you don't want to use zoodles, you can try Shirataki noodles (Miracle Noodles) instead.
This recipe is not designed to be complicated. We keep it really simple by just using the bare minimum ingredients to make it a quick and easy soup for lunch and dinner.
For meat, we use lean pork. You can try different cuts of pork meat such as tenderloin, belly, shoulder, etc… You can also use beef or chicken as well. It's up to your liking and budget.
For the soup liquid, we simply use water. If you want to enhance it, try using bone broth such as chicken broth or beef broth.
For those who follow a strict keto diet, use coconut aminos instead of soy sauce.
Save this recipe by pinning this picture to your Pinterest board for later use!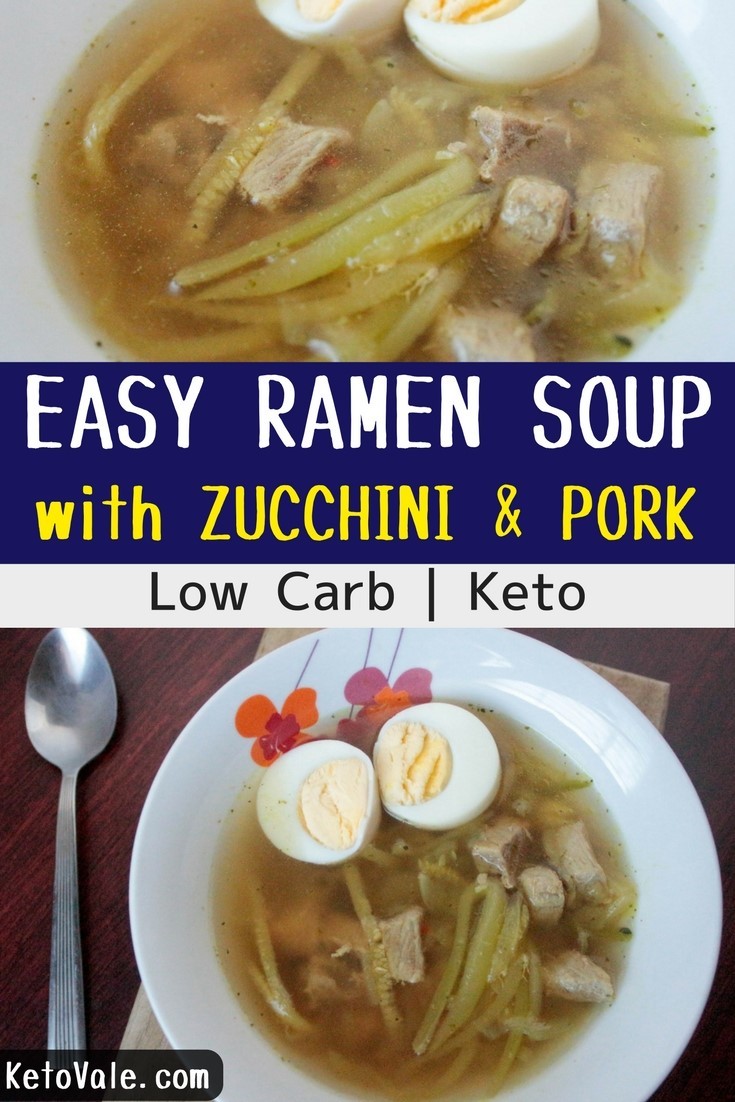 Related: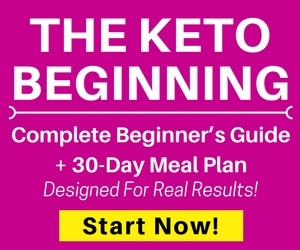 Receive Our Free 7-Day Keto Meal Plan + Weekly Recipes
Cut the zucchini into thin slices and then into julienne. Try to do it as finely as you can. This will be the noodles for the soup.

In a saucepan on medium heat, add olive oil in then add diced pork. Saute for 3 minutes with minced garlic, salt and pepper so the flavors can get inside the meat.

Add water (or broth) in. Cook on medium heat for about 15 minutes.

Finally, add onion, zucchini noodles, soy sauce, salt and pepper (if necessary) and cook for 5 more minutes and then remove from heat.

Serve hot along with the boiled egg. Enjoy!
Macros (per serving): Calories: 343– Fat: 22g – Net carbs: 5.1g (total carbs: 6.7g, fiber: 1.6g) – Protein: 31.7g