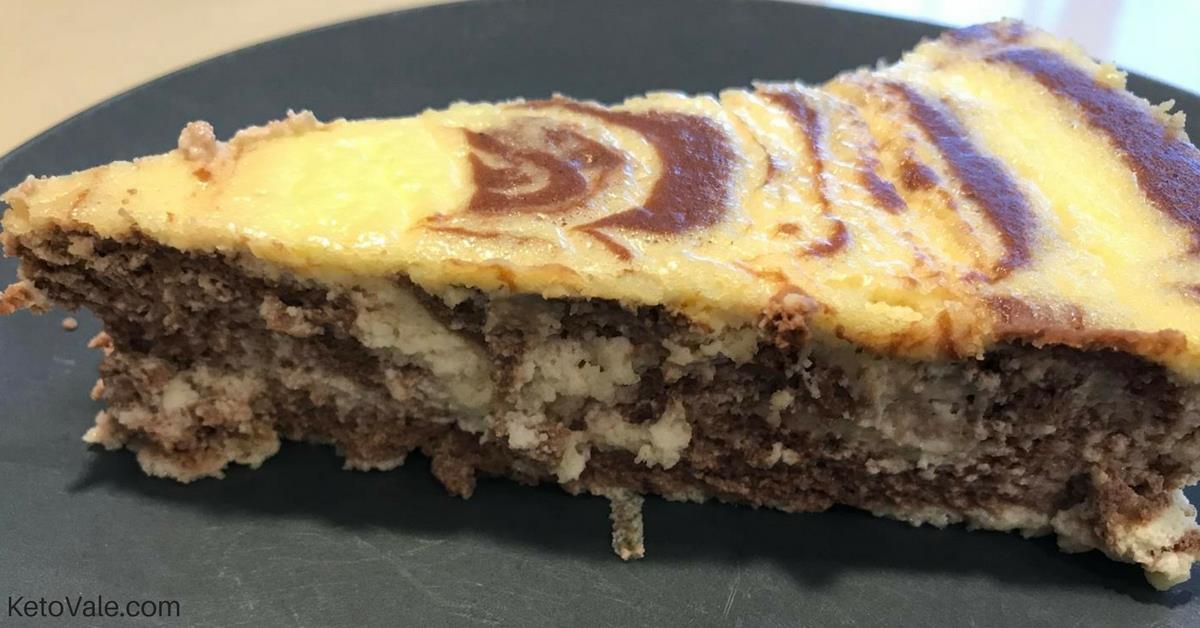 Zebra Ricotta Cheesecake
Today we want to share with you our low carb ricotta cheesecake recipe. This crustless ricotta cheesecake is low-carb and high-fat which can be a great choice for low carb and keto dieters.
We keep it simple by only using the main basic ingredients required to bake this cake, which are cream cheese, ricotta cheese, sour cream, egg, sweetener and unsweetened cocoa powder to make the zebra stripes for decoration.
Feel free to save this recipe by pinning this picture to your Pinterest board for later use!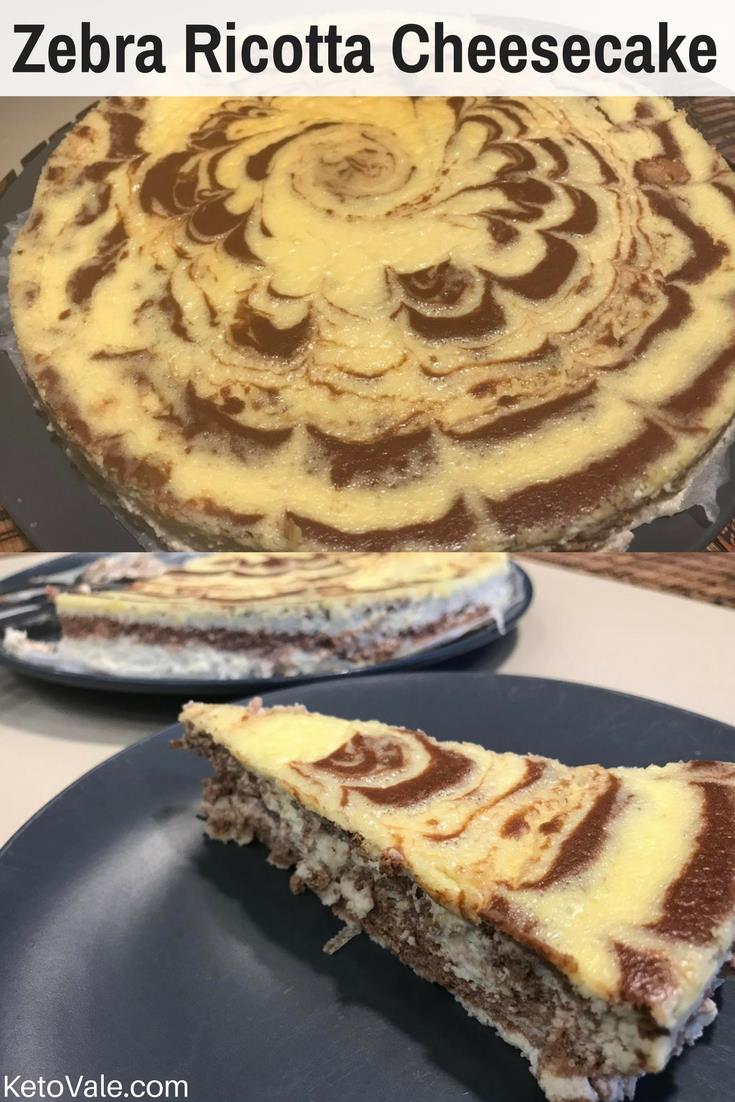 This cake can be a great weekend dessert or you can bring it to a party and surprise everyone. They wouldn't know it's low carb.
Related: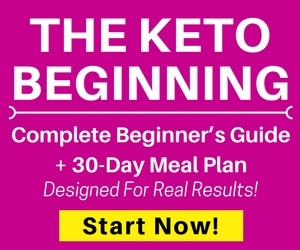 Receive Our Free 7-Day Keto Meal Plans + Weekly Recipes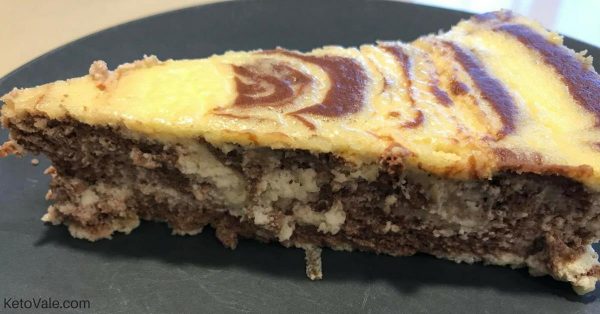 Combine cream cheese, ricotta, sour cream and eggs in a bowl and mix well with a mixer to incorporate all ingredients.

Divide the batter into two parts. Add cocoa to one part and mix well. Sweeten each part of batter to your liking.

Cover the bottom of your backing form with parchment paper. To transfer the batter into the form use two big spoons or measurement cups. Put white batter first then in the middle put cocoa batter, keep alternating putting mixtures into each other to make the stripes.

Put a cake in a preheated 350F oven for an hour or till it sets. Time varies based on the oven.

Once it done, let it cool and put it in a fridge overnight or 4-6 hours.
This cake can be divided into 8 servings. Here's the nutritional information per serving:
Macros (per serving): Calories: 217 – Fat: 19.2g – Net carbs: 2.6 g (total carbs: 2.8 g, fiber: 0.2 g) – Protein: 9 g