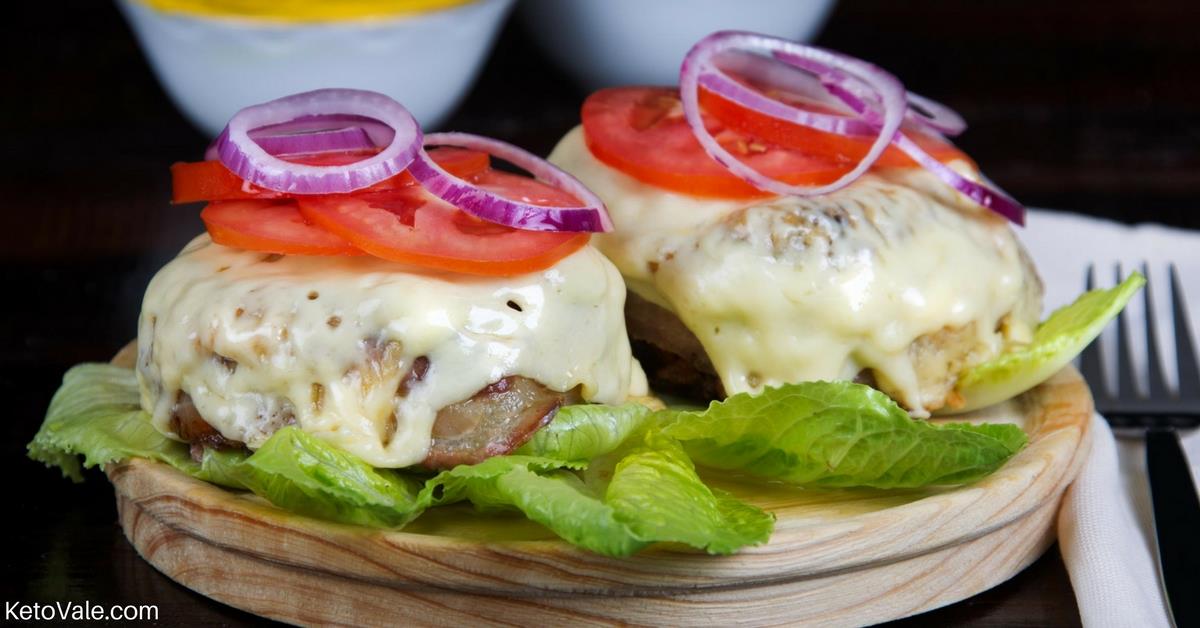 Keto Bunless Mushrooms Stuffed Bacon Cheeseburger
Usually some people think that all hamburgers are made with bread as the main ingredients. However, as keto and low carb dieters, we have a way to enjoy cheeseburgers without eating the bread.
The best thing about a cheeseburger is not the bread but the bacon, the melted cheese, the goodness of mushrooms and the juicy well-seasoned grilled meat. That's what we use for this burger.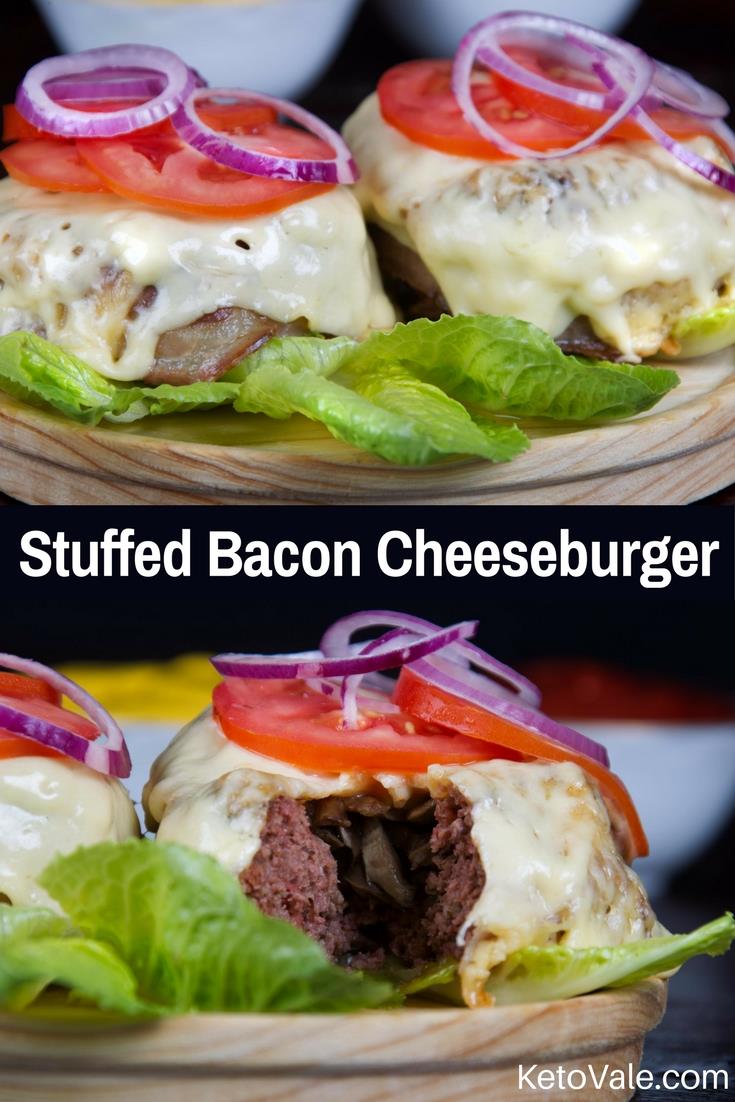 Of course, you can also use this Keto Hamburger Buns recipe to make the low carb bread and then add meat and salad. But today we'd like to try something different.
You can accompany your bunless cheeseburger with two slices of tomato, lettuce, onion, mustard and a bit of sugar-free homemade ketchup or tomato sauce. Try this bunless stuffed burger and you will never want to eat the regular burger again!
Be sure to save this recipe by pinning this picture to your Pinterest board for later use!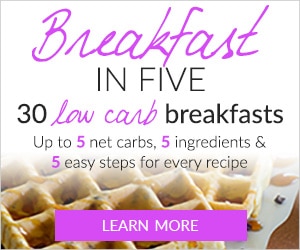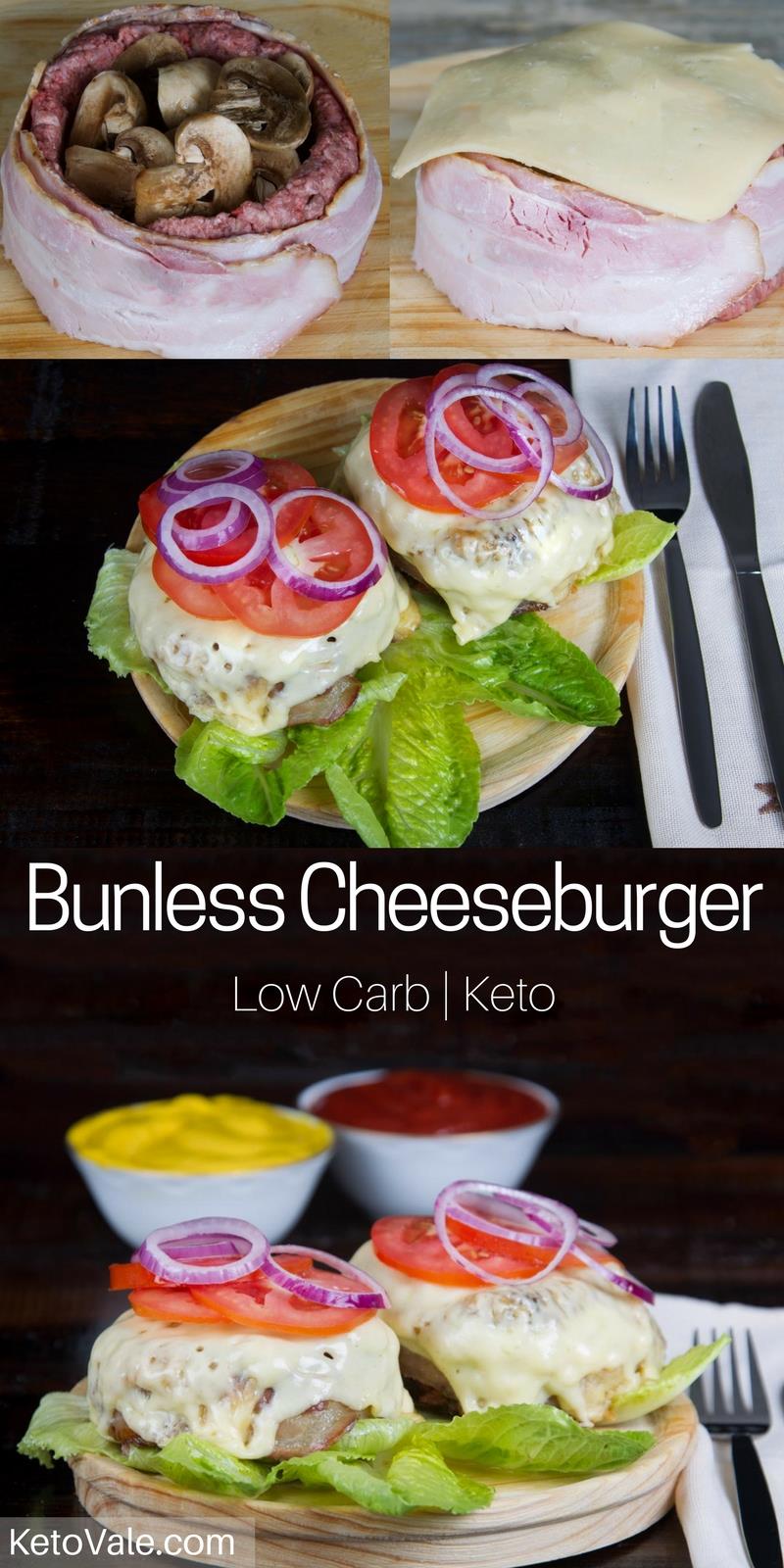 Receive Our Free 7-Day Keto Meal Plans + Weekly Recipes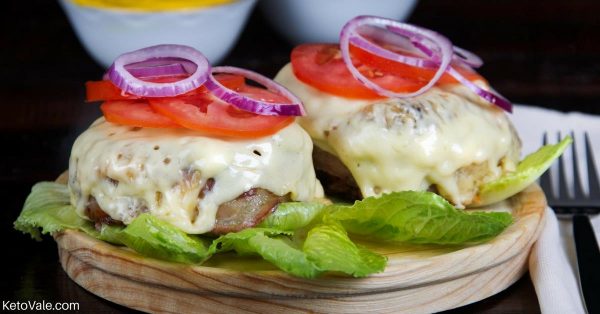 Sprinkle the beef with all the condiments then add an egg and almond flour powder. Mix well with your hands and make 4 meatballs.

I used a soda can to get the perfect hollow shape and mold the beef patties with hands to achieve a cup shape then remove the soda can.

Stuff each beef patty with mushrooms and roll the hamburger with a long bacon slice.

Add cheese on the top then bake for 10 minutes at 300 F until the meat is cooked.

Remove from oven, cover with cheddar cheese and bake for 5 more minutes or until cheese is melted.
Macros (per serving): Calories: 627 – Fat: 50.7 g – Net carbs: 2.2 g (total carbs: 3 g, dietary fiber: 0.8 g) – Protein: 39.6 g