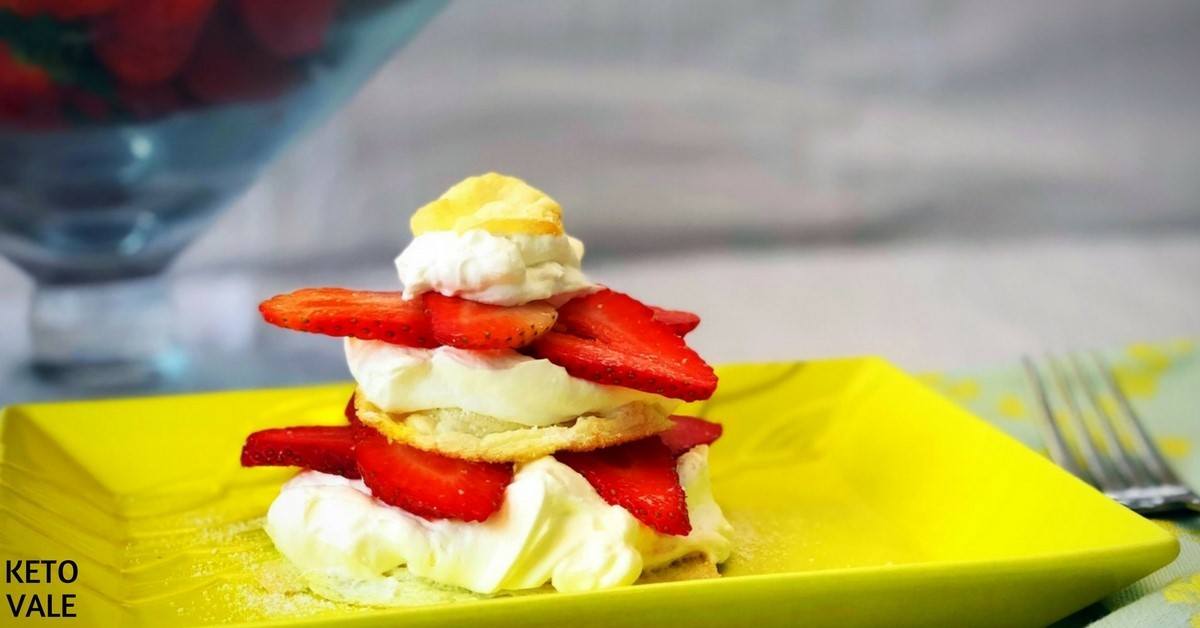 Keto Strawberry Meringue
Thinking you cannot eat beautiful mouthwatering desserts while on a keto diet? Think twice. This strawberry meringue is surprisingly delicious and beautiful to look at it.
When making this dessert you have to pay close attention to a few details to make it successful and get that perfect crunchiness from the meringue to pop. Even though the Meringue is quite simple and has very little ingredients, you must follow a few tips to get it just right.
Fresh egg whites must be used, I have tried this recipe with pasteurized egg whites and the result is not the same.
In order to be ready to bake, the egg batter must be firm enough, that when you hold the spoon upside down nothing falls off of it. And finally, when baking it you must use the parchment paper and grease it.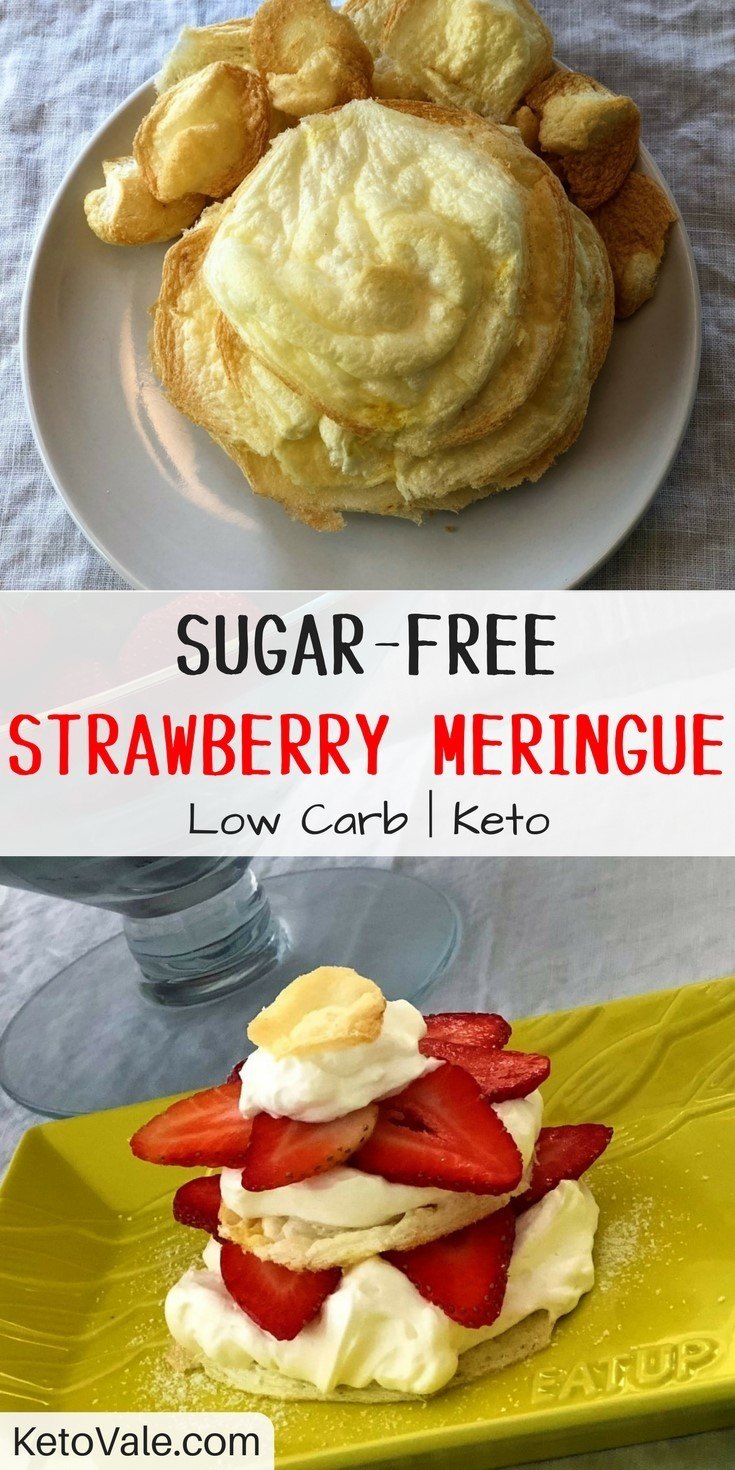 If you are looking for a lower calorie version you can use plain Greek yogurt instead of the heavy cream. In this case you will not be able to build the dessert and plate it but you can serve it in a cup or bowl.
There are many ways that you can pipe the meringue, I decided this thin round shape with a few little meringues for decoration, but you can make any shape and use a dessert cup if you don't feel like having all the work to build a tower. No matter how you decide to make this the flavor will not disappoint. Have fun!
Save this sugar-free Meringues recipe by pinning this picture to your Pinterest board for later use!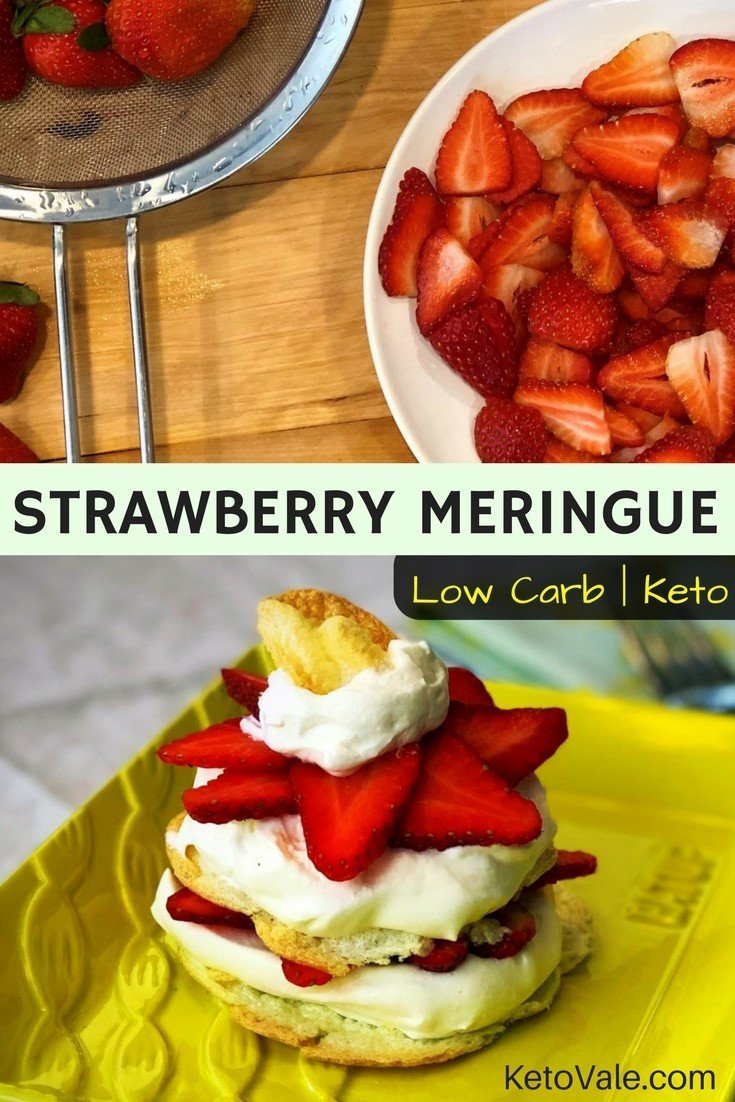 Related: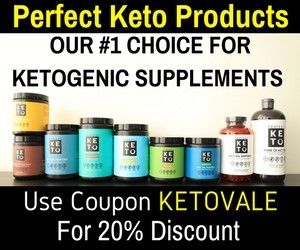 Receive Our Free 7-Day Keto Meal Plan + Weekly Recipes
| | |
| --- | --- |
| | |
Start by making the meringue adding the 4 egg whites, the 2 tbsp of stevia to a mixing bowl. Beat the eggs for about 5 minutes until fluffy and forming a peak. Add the lemon zests.

Place the meringue into a piping bag (you can use any plastic bag and cut one of the corners). Pipe the meringues into a baking sheet covered with parchment paper and greased. I made a spiral shape but you can choose any shape you wish.

Place it in a preheated oven at 350 F for about 10 min or until the bottom starts to look golden brown. Let it cool and scrape it off the baking sheet and set to the side.

In the mean time, start the cream by adding the heavy whipping cream and the stevia to a mixer. Beat for about 5 minutes until firm. Set aside.

Wash the strawberries and slice it thin.

Build the dessert starting with a layer of meringue, cream, and strawberries, making 2 or 3 layers. Finish with some stevia powder on top. Have fun and Bon Appetit.
Macros (per serving): Calories: 133– Fat: 11.3g – Net carbs: 3.2g (total carbs: 4g, fiber: 0.8g) – Protein: 4.5g