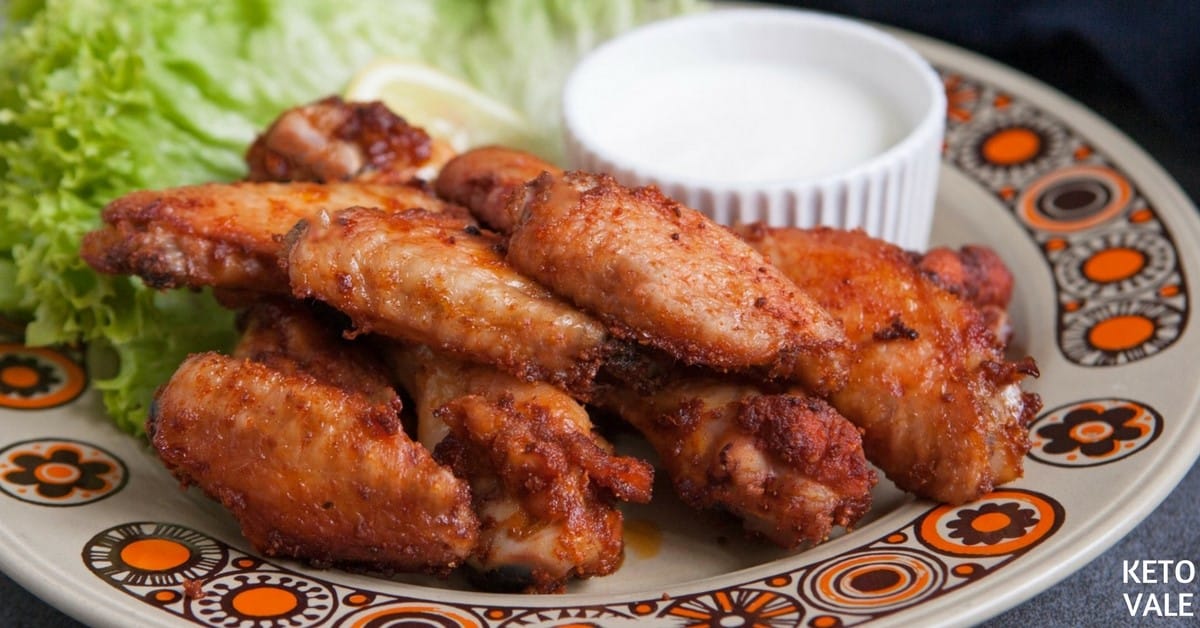 Keto Spicy Dry Rub Baked Chicken Wings
Who doesn't love chicken wings? They are tasty, cheap and easy to prepare. There are many ways to cook chicken wings and today we want to show you our favorite way to make spicy baked chicken wings using a few simple herbs and spices.
Anything oven baked is considered to be quite low in calories and diet friendly. Instead of frying, try putting your chicken in the oven.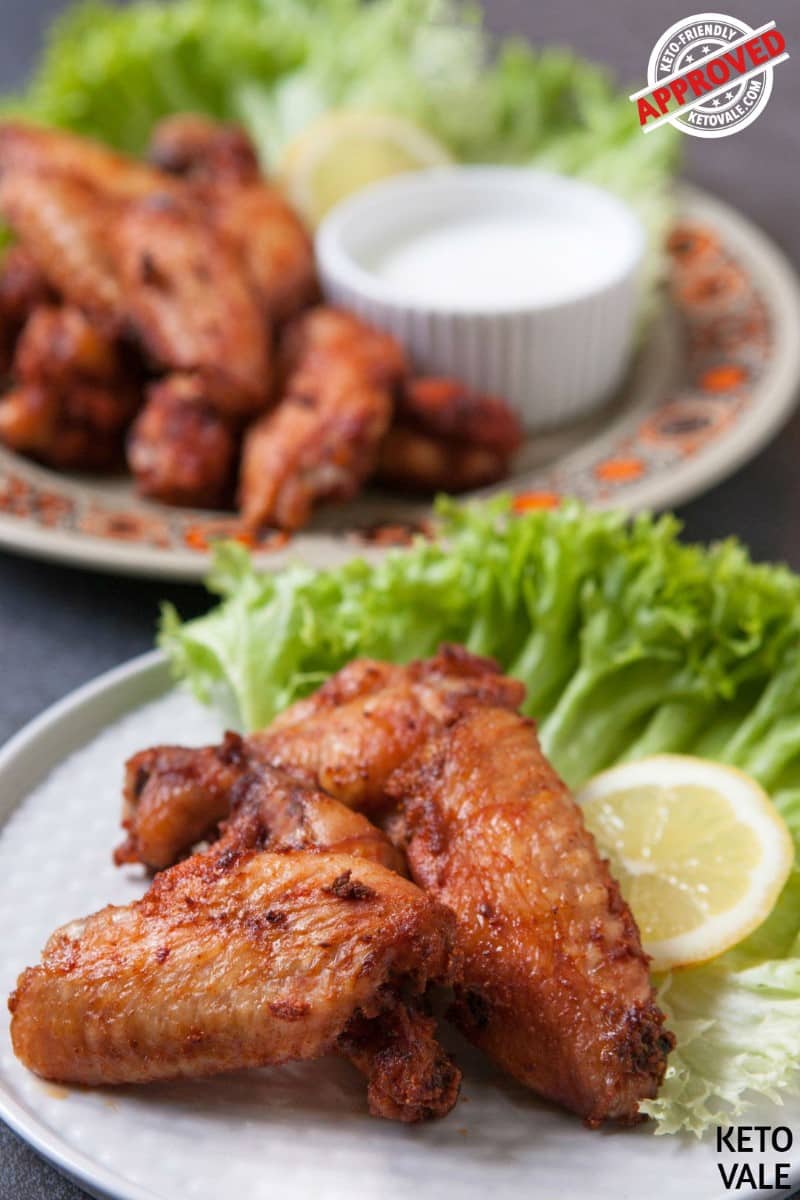 This kind of dish doesn't need a lot of preparations but if you have time, go the extra mile and marinade meat over the night in any kind homemade sauce, this will make it more juicer and you will reduce the amount of salt.
Cumin, pepper, and garlic are famous fat burners, they heat you up and make it feel like your blood runs faster.
Since the chicken itself is crunchy and oily, for a side dish you may want something savory like Mexican salad or just lime juice and sesame seeds sprinkled on garden salad.
Watch how we prepare this here:
Save this recipe by pinning this picture to your Pinterest board for later use!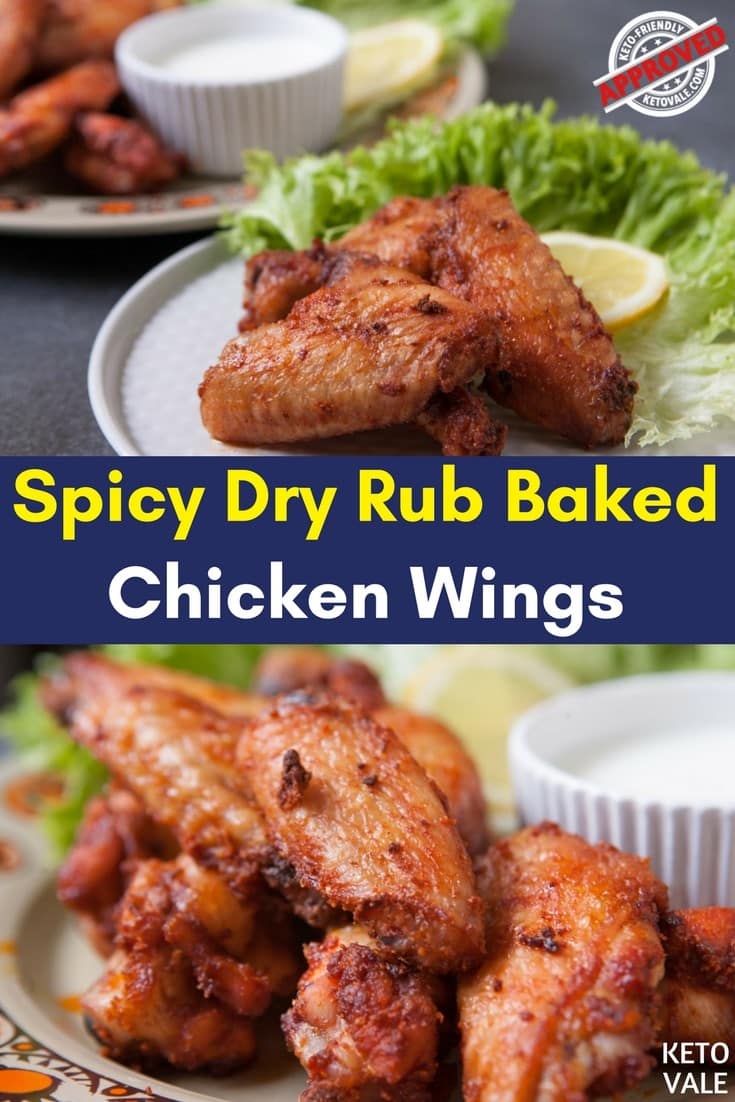 Related: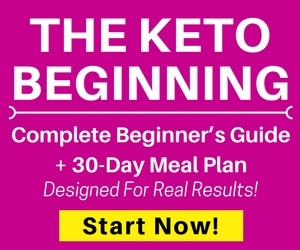 Receive Our Free 7-Day Keto Meal Plan + Weekly Recipes
Use some paper towels to dry the wings and remove unnecessary liquids. Mix all the seasonings in a bowl while drying the wings.

When the wings are dried completely, transfer to a large bowl. Rub some olive oil on each piece so the seasonings will stick. Use half of the mixed seasonings to cover one side of the wings. Rub it in. Flip the wings and season the other side with the remaining half of the spices. Make sure to rub it in and let the wings absorb the flavor.

Arrange the wing pieces on a rack and place it over a baking dish. Bake for 20 minutes in a 350°F oven. Afterwards, turn the wings over and bake for another 10 minutes. Put the oven broiler on the low setting and let it broil for 10 more minutes.

Prepare some green salad or dressing on a plate. Place the wings on the plate and serve. Enjoy while hot.
Macros (per serving): Calories: 356– Fat: 24.6g – Net carbs: 0.9g (total carbs: 1.4g, fiber: 0.5g) – Protein: 30.8g