Keto Salmon Egg Breakfast Bombs
These little salmon bites taste just like traditional Eggs Benedict. Creamy hollandaise, soft and sticky eggs, and fresh, rich, cold smoked salmon. These make a delicious, creamy, and extremely satisfying breakfast on the go.
The main ingredients to make these balls are smoked salmon and boiled egg.
To add the extra flavors and tastes, we prepare hollandaise sauce, which is a combination of egg yolk, butter, mustard, lemon juice, salt and pepper.
This recipe is not that complicated. It's a different and interesting way to eat salmon, rather than pan frying it every time.
Save this recipe by pinning this picture to your Pinterest board for later use!
Related: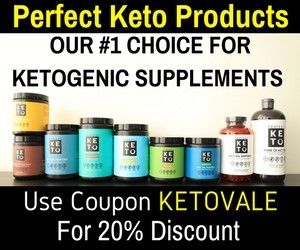 Receive Our Free 7-Day Keto Meal Plan + Weekly Recipes
Hard boil the eggs (approximately 10 minutes). Let them cool, peel off the shells.

Dice salmon slices. Heat the butter in a pan over high heat. Take half of the cut salmon, add into the pan and crisp into little crunchy pieces. Set aside.

Place eggs in a bowl and finely mash them using a fork.

Melt 2 tablespoons of butter (melted but not hot). In a large heat-safe bowl whisk the egg yolk, lemon juice, dijon mustard and a pinch of salt. Create a double boiler: take a pot and fill it with a cup of water and place on the stove to simmer. Place the bowl with egg mixture over the pot with the simmering water. Use medium heat and continuously whisk the mixture until it starts to thicken. Slowly pour in the melted butter while whisking. When the sauce has fully thickened you can remove it and set aside.

Take the raw salmon, hollandaise, half the chives, and mix well with the mashed egg. Once combined, split mixture into four pieces and roll into balls.

Mix your remaining chives and the crispy salmon together and roll your bombs in this to coat. Enjoy!
Macros (per serving ): Calories: 287– Fat: 23.7g – Net carbs: 0.9g (total carbs: 1.1g, fiber: 0.2g) – Protein: 17.6g