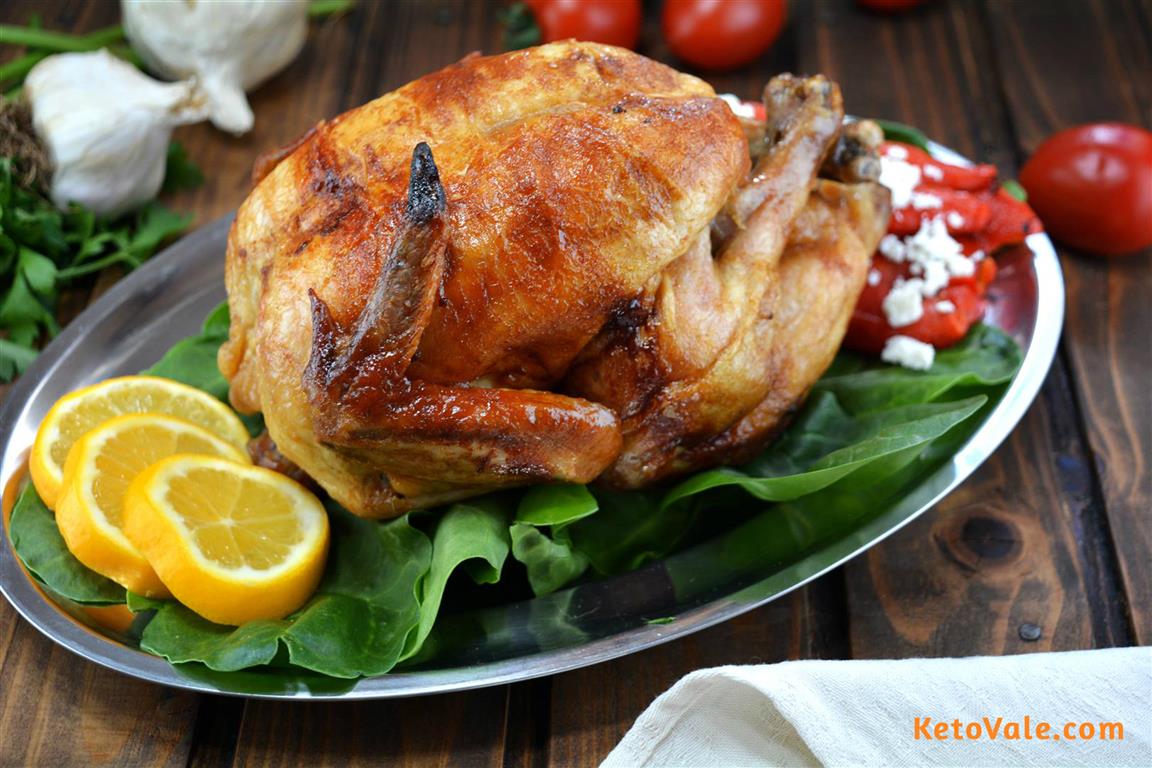 Roast Whole Chicken
This delicious chicken with refreshing lemon aroma is a perfect recipe for all kinds of family get-togethers. Gently rub the garlic mixture under the skin and then roast until lightly charred for the crispiest flavor you can possibly imagine. Serve with some fresh vegetables and enjoy!
Receive Our Free 7-Day Keto Meal Plans + Weekly Recipes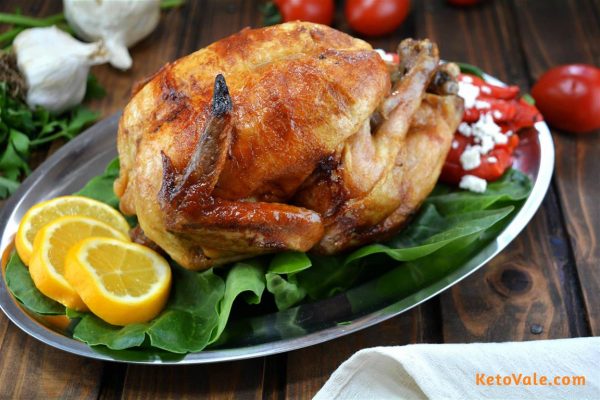 | | |
| --- | --- |
| | |
Rinse well the meat under cold running water and pat dry with a kitchen towel. Set aside.

In a small bowl, combine oil with softened butter, lemon juice, lemon zest, salt, thyme, and crushed garlic. Loosen the skin of the chicken from the flesh. Rub this mixture under the skin and the chicken's cavity. Tightly wrap in plastic foil and refrigerate for at least 30 minutes (up to 2 hours).

Preheat the oven to 350 degrees. Line some parchment paper over a baking sheet. Remove the chicken from the refrigerator and remove the foil.

Place onto a baking sheet and roast for 1 hour.
Nutrition information per serving: Kcal: 580, Protein: 82.4g, Total Carb: 1.4g, Net Carbs: 1g Fats: 25.2g
Did you know?
Eating poultry has some valuable health benefits that simply can't be ignored. Chicken meat is a perfect source of proteins and will increase your serotonin levels. This is exactly why eating chicken meat, especially cooked in different soups, has always been considered as a perfect medicine for sleep and depression problems. Chicken meat gives us that comforting feeling we all love so much and protects our kidneys, liver, bones, and increases our metabolic performance.