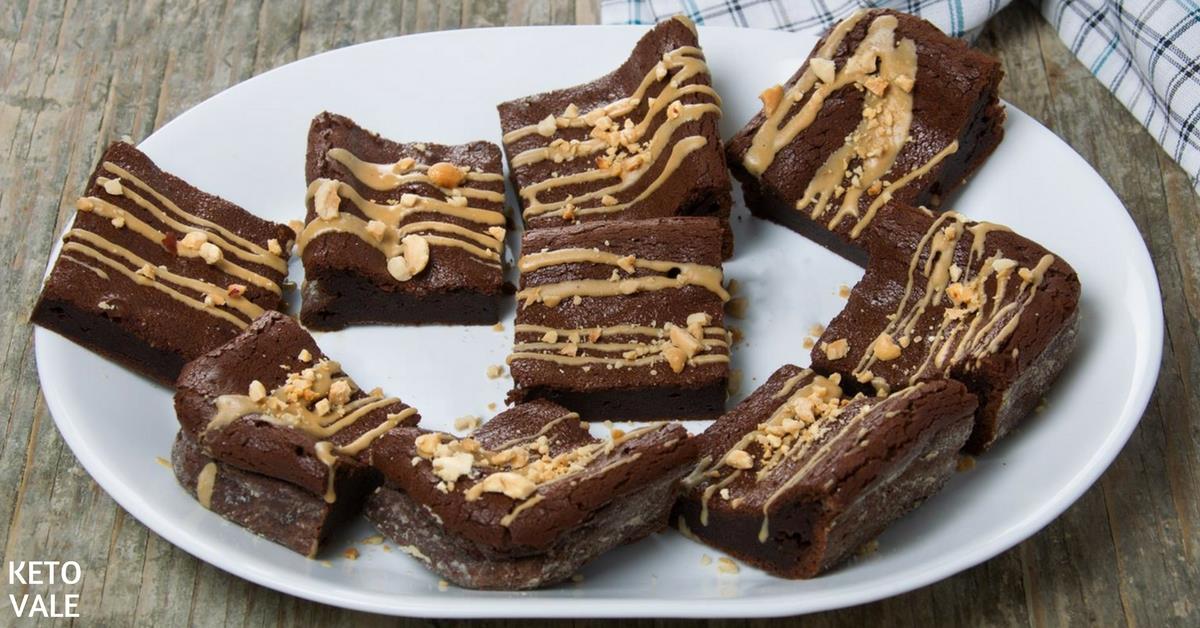 Peanut Butter Chocolate Brownies
If you love chocolate brownies, you will want to try this low carb peanut butter brownies recipe. With the taste of chocolate and peanut butter, these flourless, fudgey, and incredibly rich brownies will make you fall in love.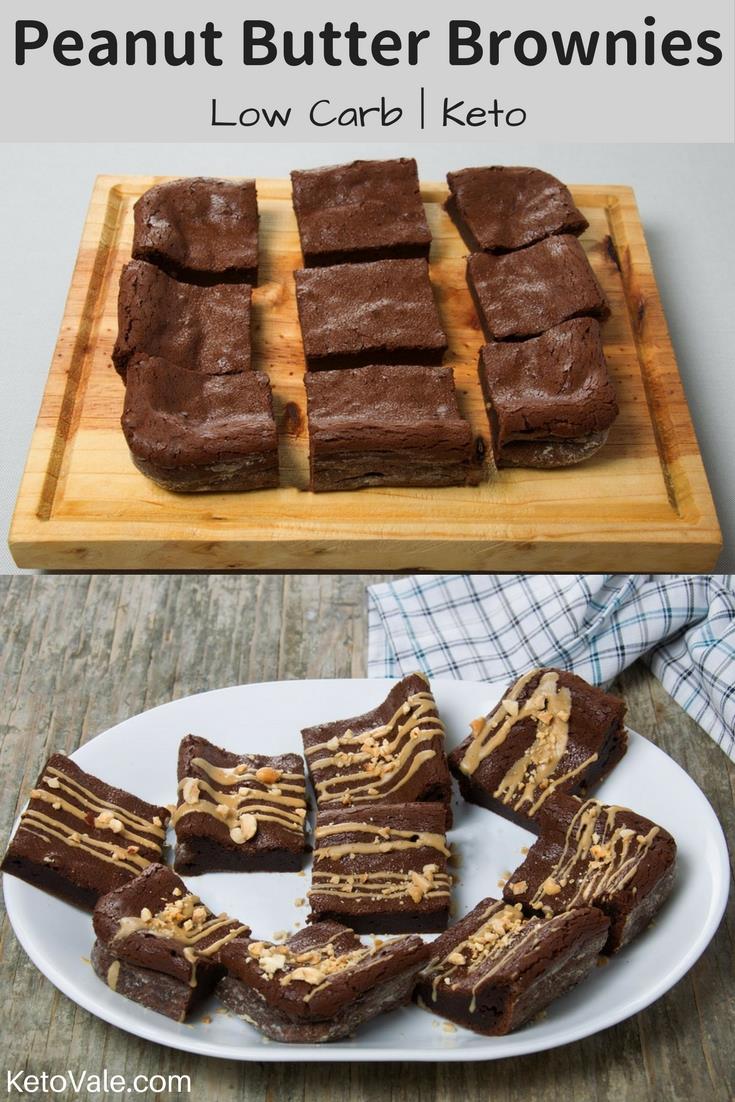 When buying baking chocolate chips and peanut butter, make sure they are natural and have no added sugar. Click on the item's name in the recipe ingredient list below for the brands we recommend.
Feel free to save this recipe by pinning this picture to your Pinterest board for later use!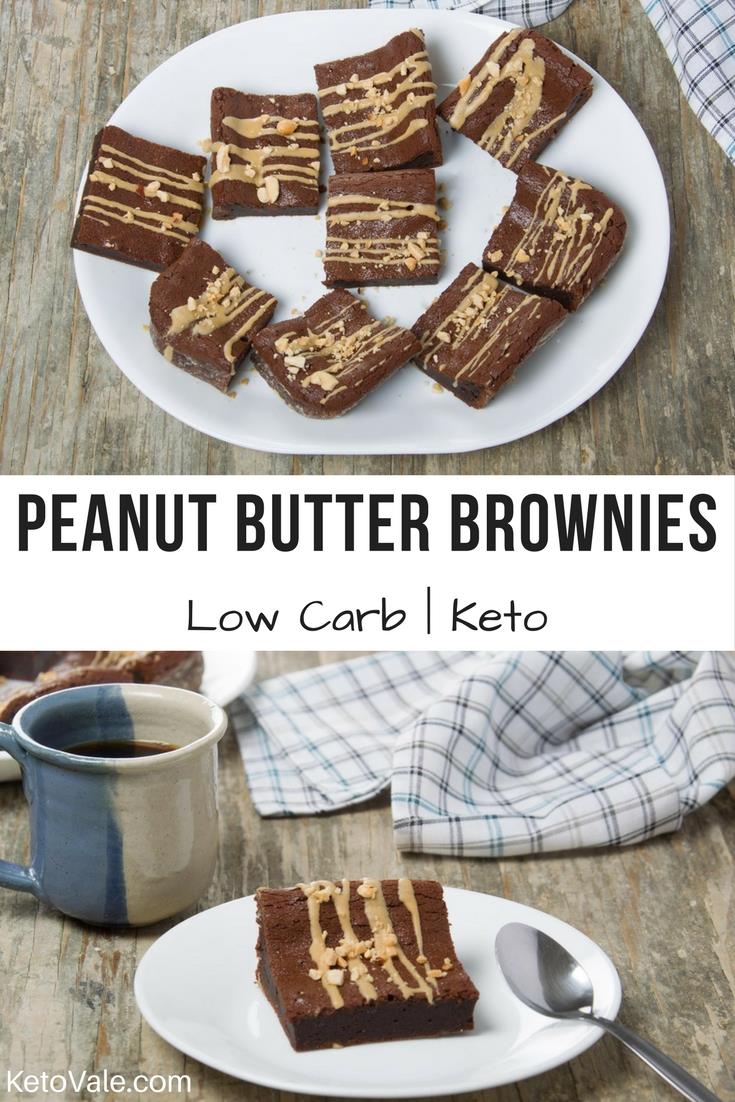 Related: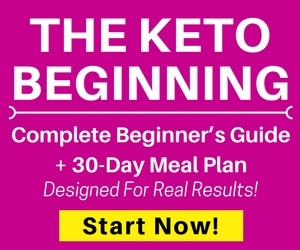 Receive Our Free 7-Day Keto Meal Plan + Weekly Recipes
Melt the butter with chocolate chips in the microwave for 10 seconds. Remove from the microwave and stir, if there are still unmelted chocolate chips, put in the microwave again for 10 more seconds. You can also use a double boiler to do this instead of a microwave.

Bring this chocolate mixture to a large mixing bowl. Add vanilla, eggs, sweetener, cocoa powder and nutmeg. Stir vigorously and finally add the peanut butter in. Mix well.

Put this brownies mixture in a greased mold and bake for 30 minutes at 350F until set. You can check it by inserting a toothpick. If it comes out mostly clean, it's cooked.

For the drizzle, melt the chocolate chips and mix with peanut butter until a homogeneous mixture is obtained. Spray it on the brownies. Place the brownies the fridge for about 15 minutes for the drizzle to set. Cut the brownie into 15 squares and serve.
This recipe makes 15 servings. Here's the nutritional information per serving:
Macros (per serving without drizzle topping): Calories: 282 – Fat: 24.1g – Net carbs: 4.9g (total carbs: 9.7g, dietary fiber: 4.8g) – Protein: 7.3g
Macros (per serving with topping): Calories: 325 – Fat: 27.6g – Net carbs: 5.8g (total carbs: 11.4g, dietary fiber: 5.6g) – Protein: 8.7g