Orange Walnut Chocolate Fat Bombs
The combination of chocolate, walnuts and orange peels give this fat bomb a unique taste. If you love chocolate fat bomb, this recipe is for you.
All you need is some unsweetened chocolate, walnuts, a few pieces of orange peels (skin), cinnamon and sweetener to taste. Of course, a silicone mold is needed to form the final chocolate pieces.
This will make approximately 25 pieces of fat bombs. You can store them in the fridge and use it anytime you want.
Feel free to save this recipe by pinning this picture to your Pinterest board for later use!
Related: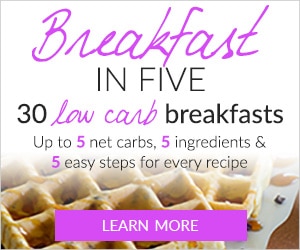 Receive Our Free 7-Day Keto Meal Plans + Weekly Recipes
Melt the chocolate in a hot water bath or a double boiler then add coconut oil, sweetener, and cinnamon in. Mix gently until the mixture is homogeneous.

Chop the orange peels and walnuts into very small pieces then add to the chocolate mixture.

Pour the mixture into silicone candy molds. Each mold should hold 1 tablespoon of mixture.

Freeze for approximately 20 min until set.
Macros (per serving): Calories: 87 – Fat: 8.8g – Net carbs: 0.9g (total carbs: 2.3g, fiber: 1.4g) – Protein: 2.3g