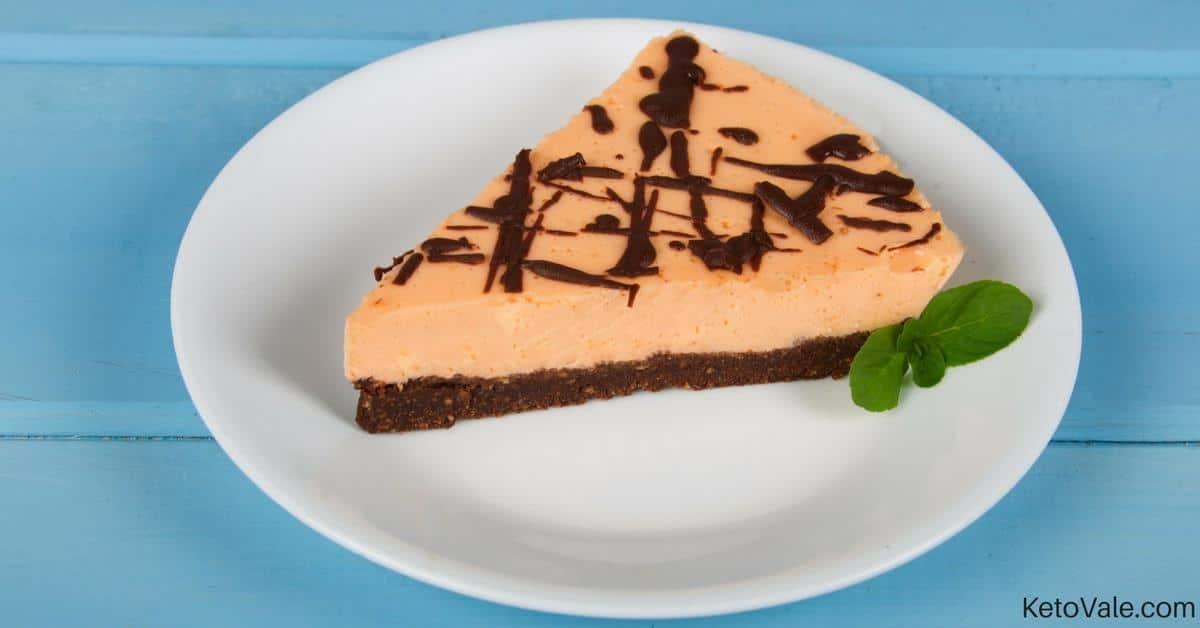 No Bake Orange Jelly Cheesecake
This Jelly Cheesecake is delicious and very simple to make. It does not require baking. You just need to have a little bit of patience and let the fridge do all the work.
The combination of colors, flavor and aroma is very pleasant. You're in for a treat. This cake is great for a relaxing Sunday afternoon with your family and friends. A cup of coffee or tea will go very well with this.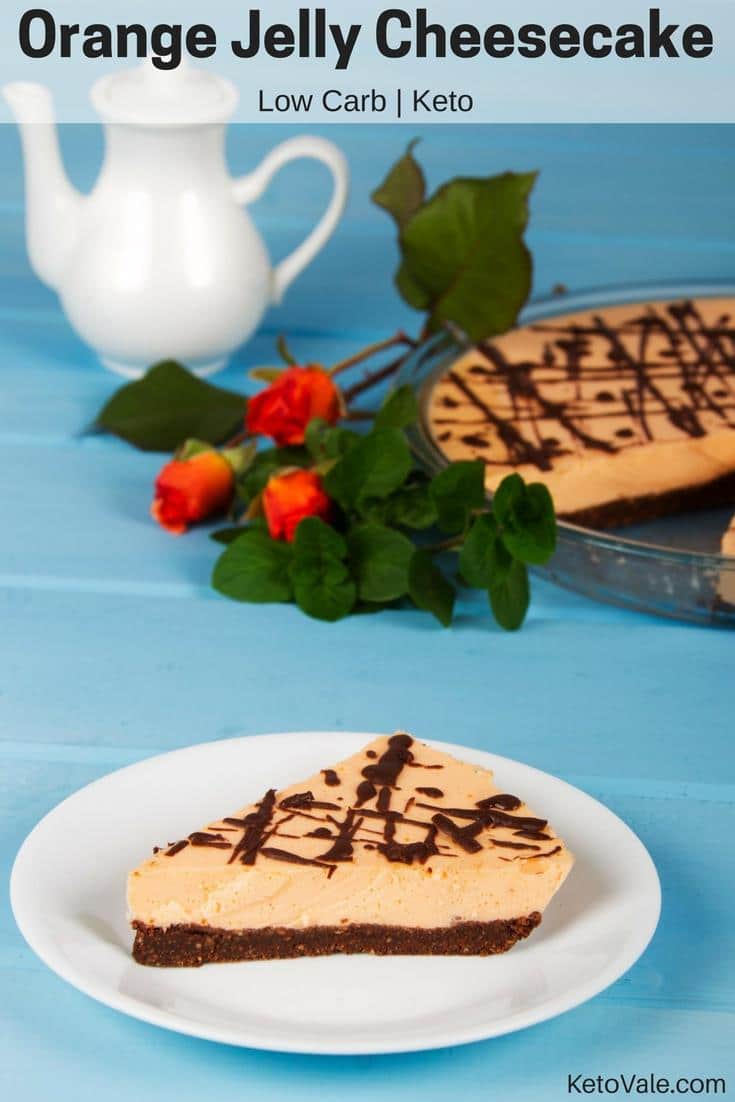 This creamy cheesecake can have any flavour you like. We use orange flavor for this particular recipe, but you can have lemon, strawberry, or even coffee flavor.
We use gelatin to make this cake. Some people might use Jell-O. If you were to use orange-flavored sugar-free Jello, you won't need gelatin, orange extract, orange zest and natural food color for this recipe. Everything else in the recipe remains the same.
Some people might call this Jelly Jaffa Cheesecake. All you need to do is to make the almond chocolate crust, then add jelly and cream cheese filling in and refrigerate for 6 hours to set and serve. Here's a preview of the whole process.
Feel free to save this recipe by pinning this picture to your Pinterest board for later use!

You can decorate with melted chocolate with butter in equal proportions. With 1/8 cup of each, you will get results identical to those in the photo.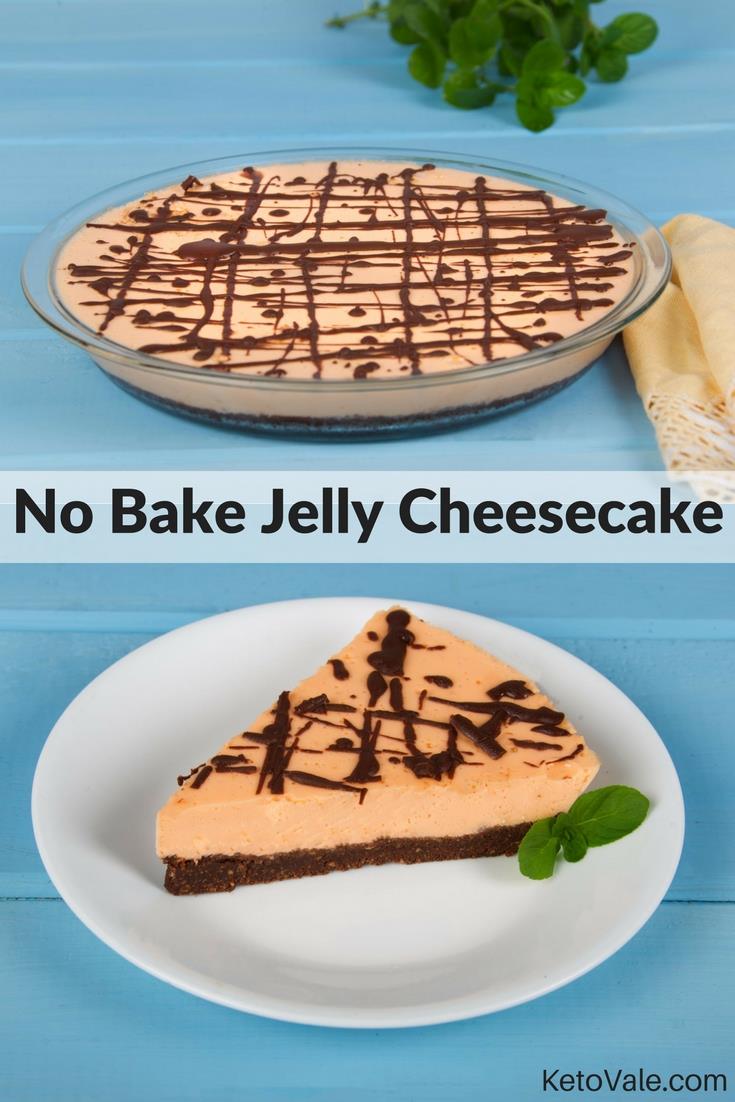 Related: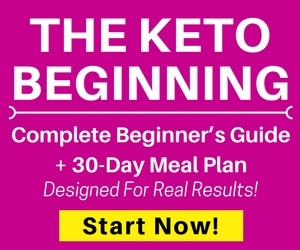 Receive Our Free 7-Day Keto Meal Plans + Weekly Recipes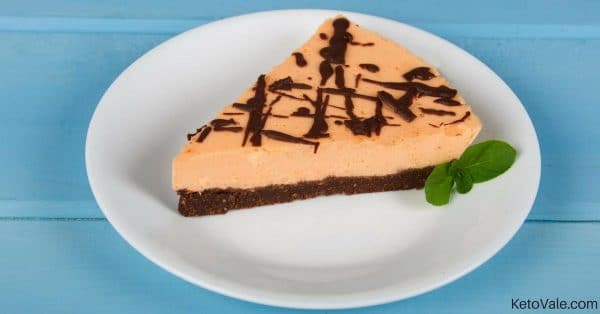 For the Orange Jelly Filling
In a large bowl, add almond flour, melted butter, cocoa powder, sweetener, vanilla, and cinnamon. Mix together with a spoon, until the ingredients are homogeneous.

With a potato masher (or the back of a spoon), compact the cheesecake pie mixture. Press down firmly and chill in the fridge for the base to harden (approximately 1 hour).
Mix gelatin and sweetener in a small bowl. Add boiling water until the gelatin is completely dissolved.

In a large bowl, beat cream cheese, orange extract, orange zest, natural food color using an electric mixer until creamy.

Slowly and gradually add gelatin mixture to the cream cheese mixture and beat well until smooth.

Carefully pour jelly cream cheese mixture over the cake base and refrigerate for six hours to set.
Macros (per serving): Calories: 270 – Fat: 24.9 g – Net carbs: 3.5 g (total carbs: 6.3g, dietary fiber: 2.8 g) – Protein: 7.7 g